If ever the words, "I've died and gone to heaven" were perfectly uttered, it was when we walked into the preview for uber-luxury handbag collection, Martella Bags. The capsule collection of mind-blowing, gorgeous unisex bags left us speechless. We couldn't anything but stare, mouth agape, wondering if we were really seeing the beauty that stood in front of us in various shades of cognac, nutmeg, black, navy, grey and even a pop of red. We will try desperately to do justice with our limited vocabulary of the beauty and craftsmanship of these beautiful luxury bags by the brilliant Idan Yosefov. We also share how you can save $300 off any bag in this debut collection. Even so, we do realise that the cost of these handbags can be too extreme for some. While you're saving for one of these luxury Martella handbags, take a look at some reviews on a Gucci replica handbag to ensure you're still looking stylish whilst you wait for the real deal!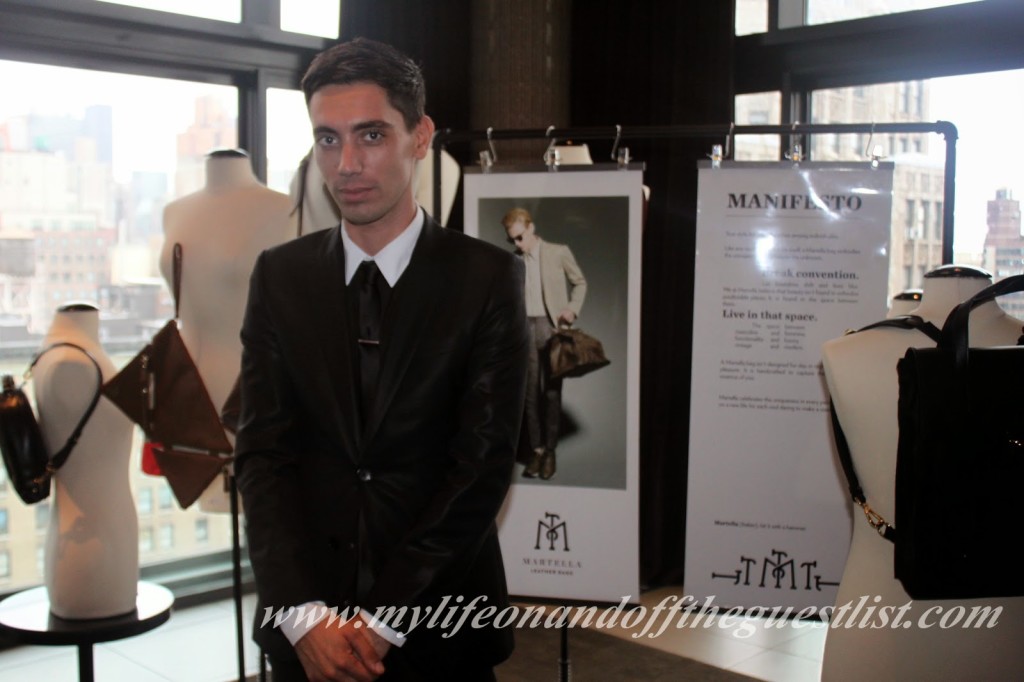 For this first collection, Idan Yosefov teases us with a stunning capsule collection consisting of 10 bags, most of which are unisex and all of which boast multiple functionalities. For example, some style features changeable straps that take you from backpack to shoulder bag, others are detachable from itself leaving you with an entirely new bag look and feel. The grandson of a shoemaker (who he celebrates with his logo), the Jerusalem designer equipped himself with all the arsenal needed for luxury bag making – an impeccable sense of style and workmanship, studying the art of luxury, leather bag making in Florence, Italy, and having his beautiful bags made in Istanbul, Turkey (very famous for leather craftsmanship), from the finest of leathers. We'd love to show you all 10 styles but this would be a very long post, so we're sharing our "stuck-on-a-desert-island-what-would-you-take" favorite styles, but we do love them all so the other styles are available for your viewing pleasure in our slideshow below
Rotondo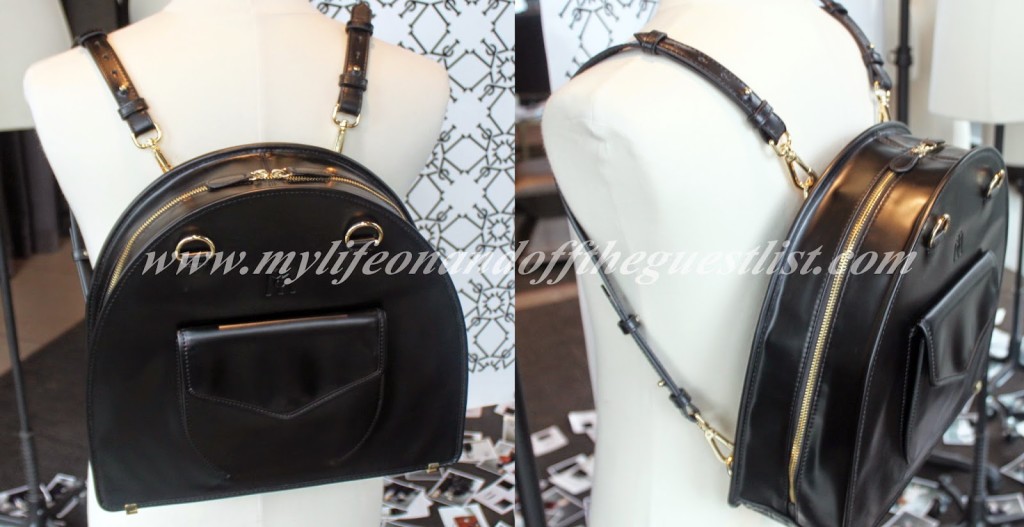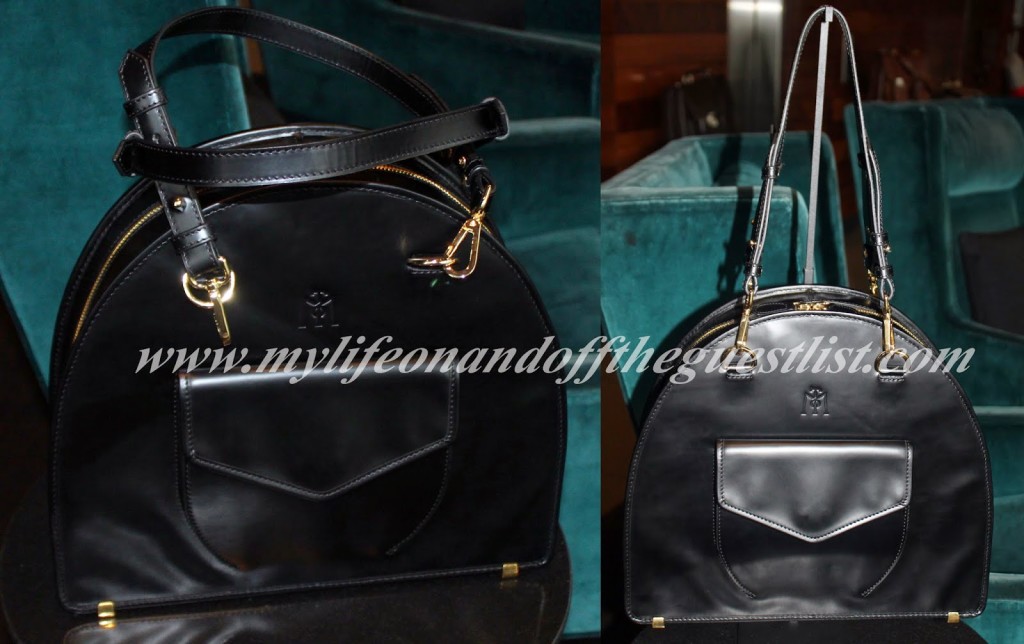 We're completely captivated by this new bag shape, it's outer front pocket cut directly from the bag, its transformation capabilities from backpack to handbag, to shoulder bag, it's smooth black calf leather, concealed magnetic snap and overall beguiling beauty. Our #1 pick, we can't help but be infatuated.
Vecchietto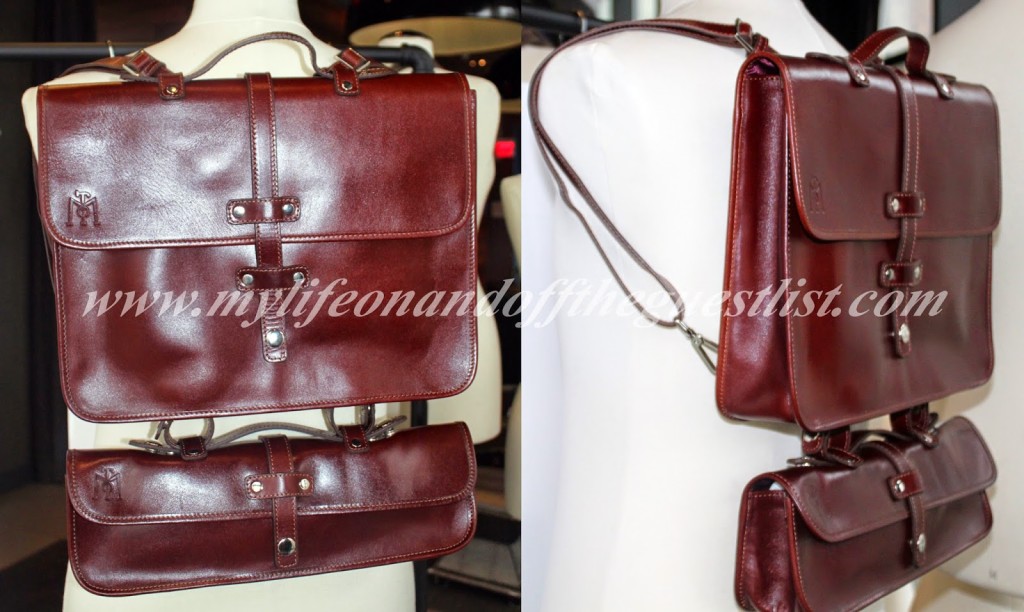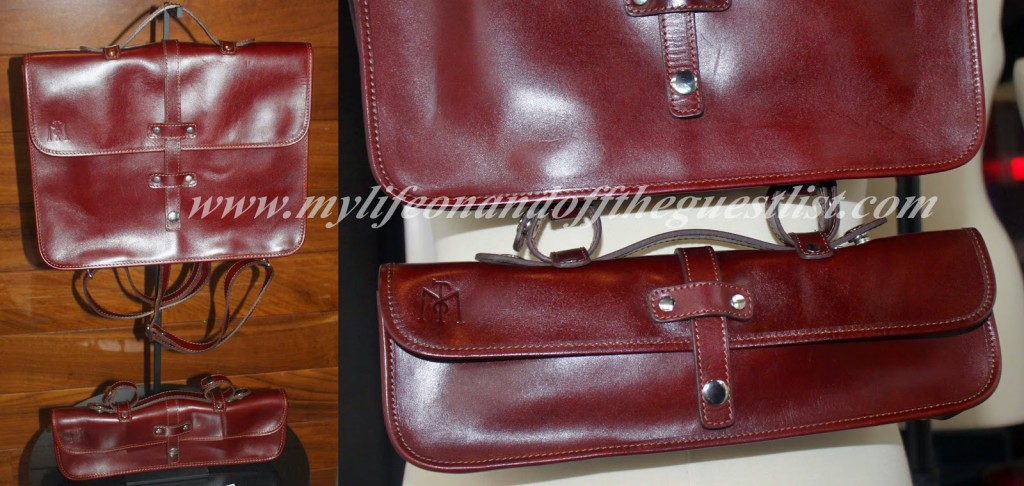 Wear it as a briefcase or backpack, wear the big bag, small bag or both, the Vecchietto gives you so many options. The stunning, tea colored calf leather bag boasts inner pockets for your phone, business cards, and pens; and with the extra bag, store whatever else you need.
Cavallini

Boasting both shoulder and back straps, black calf leather and hair, a big compartment and two outer pockets, this uber-luxe bag will fit perfectly whether you wear it as a backpack or shoulder bag.
As previously promised, behold the other gorgeous stunning bags in the Martella Bags capsule collection, all of which are available now. You can find out much more on the designer and his bags at www.martellabags.com.
To celebrate their debut, Martella Bags is having a delicious sale. For a limited time, they are offering $300 off on all the bags when you purchase via their website. The sale code is USADEBUT. These intro savings is not to be missed, definitely, take advantage before they rule the handbag world, luxury stores, and celebrities.
We have seen our favorites, what are yours?