A good product lasts a very long time, but a great brand with an amazing product lasts decades. We were invited to help Tweezerman celebrate its 35th Anniversary. That's 35 years of providing the best professional beauty tools, essentials we can't live without. From Tweezers to eyelash curlers, and makeup brushes, Tweezerman is the go-to brand that makeup artists and beauty addicts look towards for premium, quality beauty tools, and as a brand ambassador, we were more than happy to help them celebrates 35 Years.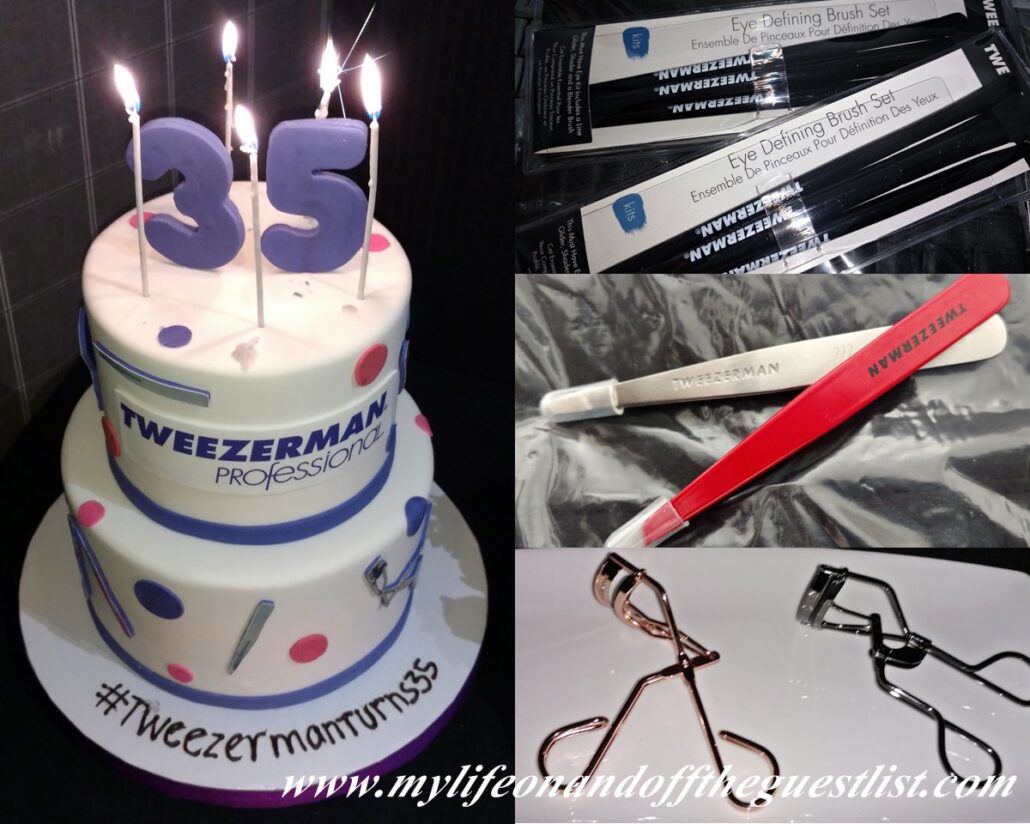 Along with a fun night of delicious hors' doeuvres and great cocktails, for this celebrations, Tweezerman offered complimentary beauty tools and the opportunity to win some great prizes such as a free trip to Las Vegas, an iPad Mini, and a gift certificate to Sephora. Sadly, we didn't win any of those wonderful prizes but we still had a wonderful time catching up with fellow Tweezerman Ambassadors, bloggers, and beauty lovers. we also had the great opportunity to meet with and speak to Juergen Bosse, President and Chief Executive Officer Tweezerman International, who welcomed the crowd. See his speech in the video below:
We love all the products from Tweezerman, but our most recent obsession has been the NEW! ProMaster Lash Curler for Almond and Deep Set Eyes
As one of the Lash Logic Series, the ProMaster Lash Curler for Almond and Deep Set Eyes has the perfect shape and perfect design for those of us with more curve to our eyelids. It is designed to beautifully curl hard to reach lashes thanks to its thin top bar, extra wide opening, and thick, rounded silicone pads. For those with round eyes, there's the ProCurl Lash Curler for round eyes. both are available for $22.00 and can be purchased at Sephora and www.Tweezerman.com.