Almost two years ago (actually a year and seven months ago), we highlighted a powerful pocket-sized Bluetooth Speaker from UK brand, Bassbuds –
Music on the Go | BassBoomz Portable Bluetooth Speaker
. Thanks to it's small size, We've able to enjoy this high performance Bluetooth speaker wherever we go, no matter the handbag size. Today, we still enjoy this little powerhouse with the same superior sound quality, depth and clarity as when we first go it whether we're checking out video we took with our phone or checking out the latest viral video, movie trailer, or music video on YouTube. We share this with you because they have some great Black Friday deals (from Friday, November 28th thru Monday, December 1st) on the Bassboomz Speakers, the BassBuds Football Collection, which honors the five premier soccer league teams (Liverpool, West Ham, Tottenham Hotspur, Newcastle and Aston Villa), and their BassBuds In-ear Headphones.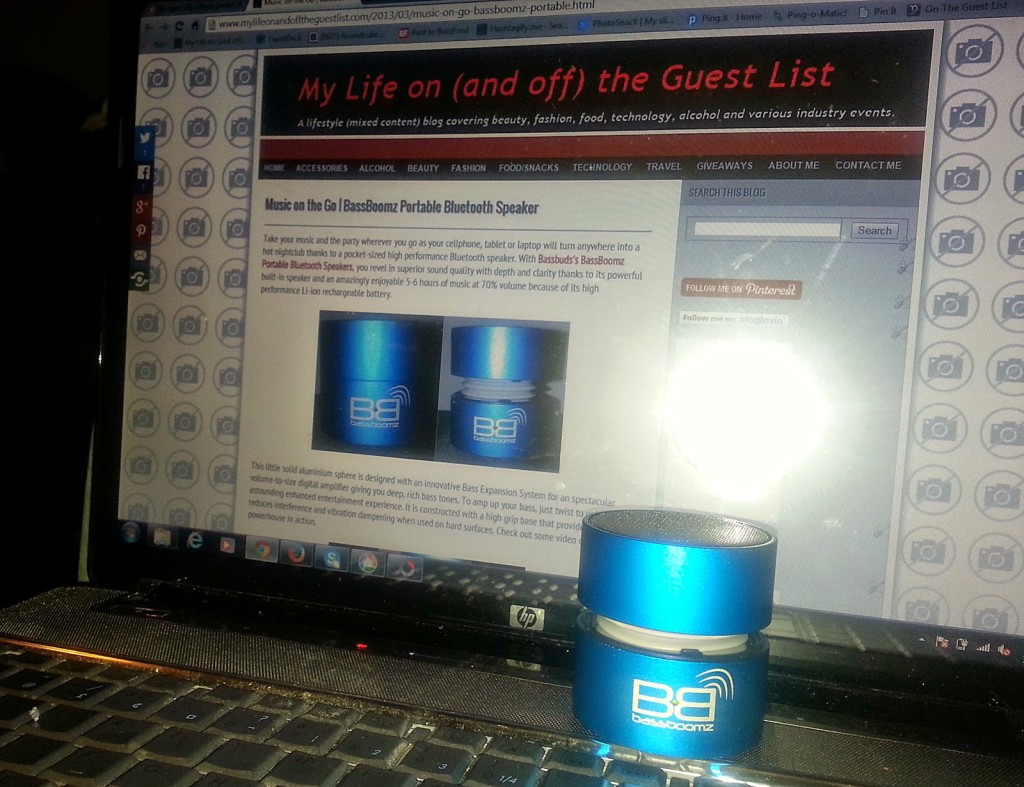 Both the BassBuds and BassBoomz are available in a variety of cool colors, and are individually packaged in a luxury gift box that makes gifting the music lovers in your life very easy. Sign up for their VIP Program today and get a 40% OFF discount code sent to your inbox instantly.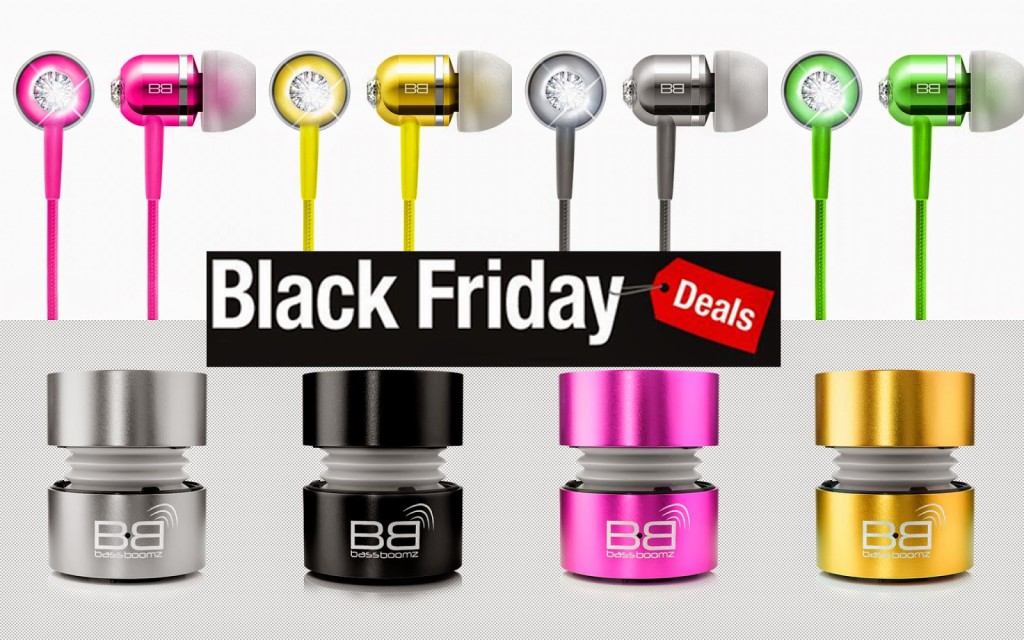 Loved by some of today most popular musicians, including Sam Smith, Calvin Harris, and Rita Ora, BassBuds In-Ear Headphones boasts high style, HD sound, and vast color availability. From its fine-cut Swarovski Elements embedded into each earpiece to its Advanced Crystaltronic Sound Technology, these high performance luxury in-ear headphones will charm you to it's crystal look and sound. Bassbuds are compatible with all smartphones and allows you to answer your calls on the go, come in 3 different sizes of both memory foam and silicone ear buds, and are Anti-tangle wire. Why not snag some BassBuds, for yourself or as a gift, currently available for ­$85.00.
We've already introduced you to Bassboomz Portable Speaker, but here's a refresher: these stylish portable speaker is big on sound but not on size. It connects wirelessly to any Bluetooth audio device, allowing you to listen to music, audio books and watch TV from anywhere. Enjoy deep, rich bass tones and crisp trebles when you release the Bass Expansion Chamber. This powerful little speaker is available in eight colors, is compatible with all SmartPhones, MP3 Players, Laptops thanks to its AUX cable, and a rechargeable LiThium Battery that lasts up to 6 hours. The compact BassBoomz currently retails for ­$130.00.
We love our BassBoomz and know you or the music lover in your life will love it too, why not take advantage of this great Black Friday deal and you too will be enjoying their products years from now.