One of our favorite things about the holiday season is the welcoming of the various seasonal flavors, and the delicious treats that are created with them. we can't help but get excited about all the amazing culinary delights and desserts that boasts such flavors as pumpkin, cranberries, eggnog, and mint. That excitement recently got a surge when we were introduced to the two new, Limited Edition flavors of
Ciao Bella Gelato
–
Pumpkin Sea Salt Caramel, and Mistletoe Mint Chocolate
.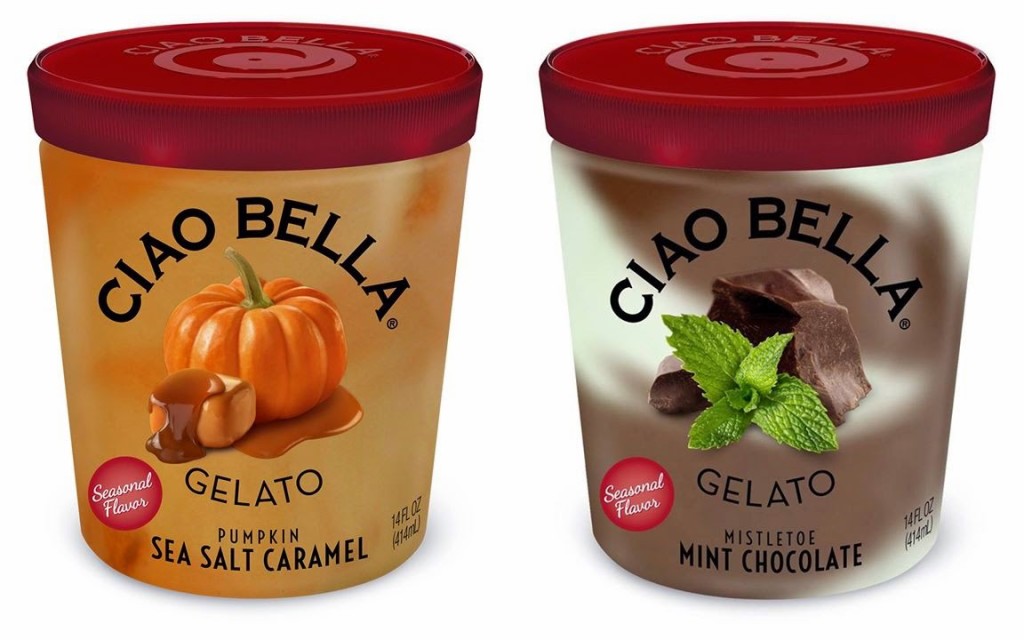 The Pumpkin Sea Salt Caramel is just as you'd imagine, spoonful after spoonful of a perfect mixture of savory and sweet; it's creamy pumpkin puree base, perfectly highlights the swirls of sweet and salty caramel with a touch of cinnamon. It will have you pledging your allegiance to it instead of the .pumpkin pie.
The Mistletoe Mint Chocolate is like being kissed by chocolate on a wintry day. Yes, this may sound like a romance novel, but that is just how decadent this mix of refreshing Crème de Menthe paired with rich organic South American Dark Chocolate is. Trust us when we say, you'll want to be continuously kissed by this delicious blend.
We advise that you hurry to indulge in these two Ciao Bella's seasonal flavors, as they are available for a limited time only during the 2014 holiday season at Whole Foods Market locations nationwide .