To be beautiful inside an out means to give selflessly of yourself while celebrating your outward beauty. It's not a difficult thing to do as we will show with the great lipsticks from Impromptu The Lola Collection. This stunning collection of lipsticks, which we were introduced to at Consumer Product Events, celebrates beauty, inside and out. Impromptu's premiere line of moisturizing lip colors, The Lola Collection, utilizes a thoughtfully developed list of ingredients while also keeping in mind those with rare allergies.

Impromptu The Lola Collection was inspired by Founder Leyna Topete's mother, Lola, who developed an allergic reaction to her favorite cosmetic product: lipstick. Most of us never think about not being able to wear lipstick, if we don't, it's usually by choice. When it comes to lipsticks, the most difficult decision for most women is what color to wear. But for Lola, the thought of not being able to wear lipstick again was devastating. What else could a loving daughter do than help her mother enjoy her favorite beauty product than create her own!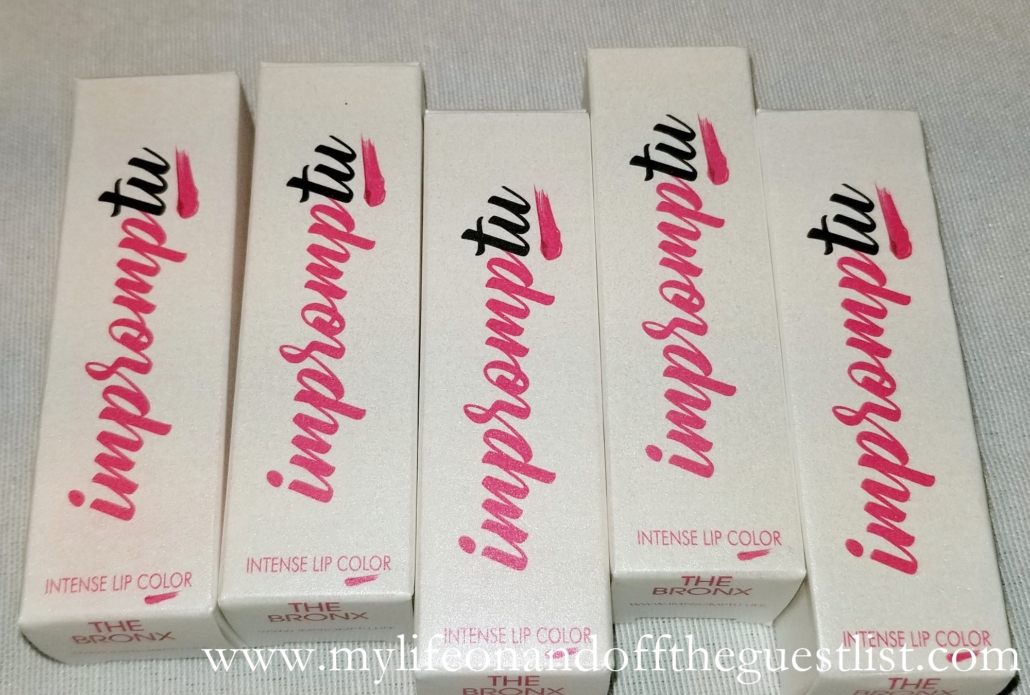 The creamy lipstick collection includes richly intense hues from a coffee and cream Café Con Leche, a warm fuchsia Ribbon in the Sky, to a decadent wine-stained I Got You Babe, a sassy violet-tinted The Bronx, and the purest red of reds: Ooh-Rah, a color that celebrates the strength, honor, and pride of today's female U.S. Marines.
The Lola Collection is born out of love, dedicated to women like Lola, and all women who find inspiration in Impromptu and the "life unscripted" lifestyle. Impromptu also supports our women in uniform by visiting military bases and giving them a splash of color with free Impromptu lipstick. Every purchase you make on the Impromptu.Life website allows them to give back to women in the military in the form of events, beauty makeovers, and gifts of product.
You can purchase the lipsticks from The Lola Collection individually for $22.00 each, or buy the entire collection, the set of all five colors for $100.00.