We were going to highlight the latest UE BOOM Portable Speaker collaboration as a Valentine's Day gift because the pink heels sort of reminds us of hearts, but we have a feeling this limited edition design will not last until February. Ultimate Ears has tapped another great artist for its
fifth artist edition EU BOOM portable speaker
. Celebrating all things product-fetishism, is INSA, one of the United Kingdom's most celebrated graffiti artist who brings his titillating vision and provocative world of art, graffiti, fetishism, and desire, to the portable music device. INSA's work highlights the human obsession with sex, consumerism, and the female body. His work usually features sexual objectification: women with oiled skin and high heels, name brand sneakers as symbols materialistic aspiration, and unhealthy fixation.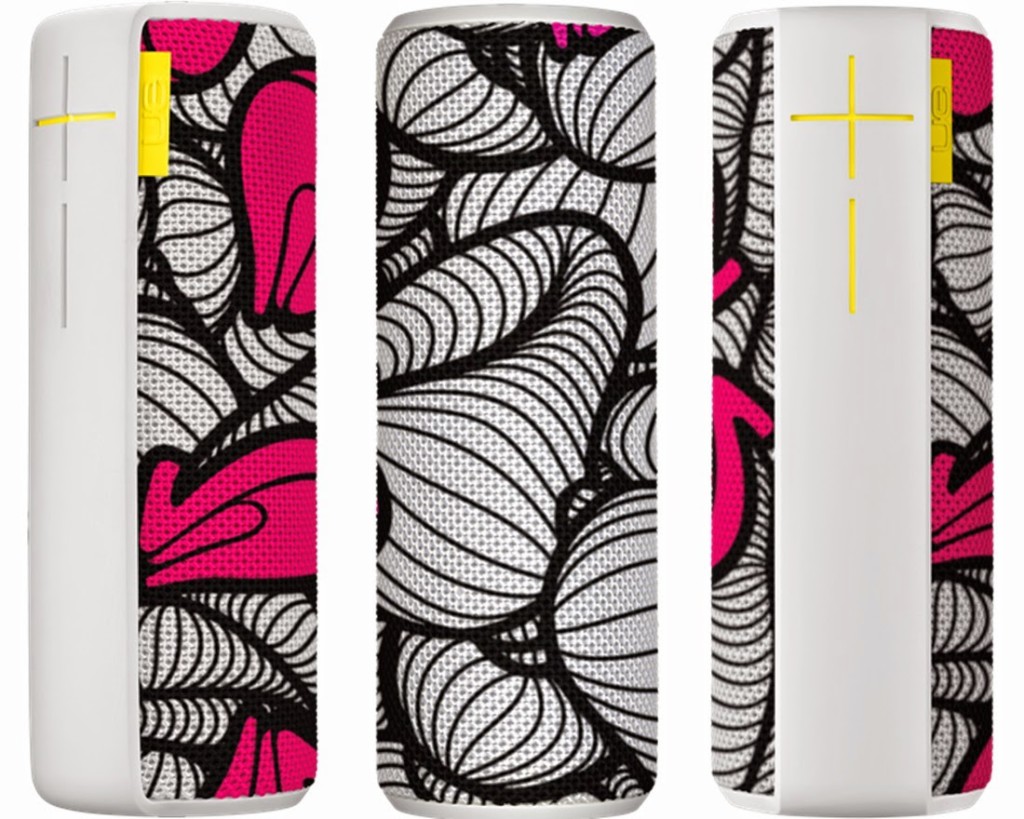 "UE BOOM gives us a new take on the longstanding tradition of enjoying music, much like INSA gives us a new spin on street art with his 'GIF-ITI,'" said Rory Dooley, general manager of Ultimate Ears. "By coming together as two innovators in art, we're able to make something more visually appealing and beautiful sounding than ever before. It's an exciting collaboration."
The Limited Edition INSA Graffiti Fetish Edition UE BOOM fuses the spirit of music of UE BOOM and INSA's animated graffiti gifs, known as "GIF-ITI," for an eye-catching skin. The design features the graffiti artist's premium classic heel digital print – a black and white graphic, which seems to be oversized depictions of the female lower body. with bright pink heels.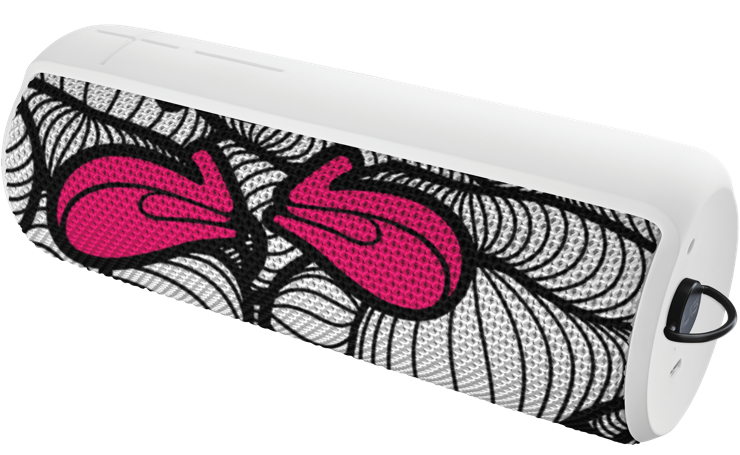 "UE BOOM is one of the most innovative speakers out there, and it's cool to combine my art with a device that brings even more creativity to the world," said INSA. "This collaboration is also a new way of putting my art out there. The fact that I am adding my design to the shape and texture of the UE BOOM – something I take with me and use in my everyday life, whether it's on a scaffolding when I'm painting a wall or at the studio – made this an exciting project for me."
If you do plan of giving the Graffiti Fetish Edition UE BOOM as a Valentine's Day gift option, we suggest you get it now as it is currently available in the U.S. and in select countries in Europe for $199.99. To find out more information or purchase your own, visit www.ultimateears.com or www.makemusicsocial.com. To find out more about INSA, please visit www.insaland.com.