There's no other feeling like getting a bouquet of beautiful flowers. The knowledge that you are loved and appreciated is a truly beautiful feeling, which is why we're filled with sadness when those flowers eventually die. You can't help but feel a little sad that you'll no longer see the visual declaration of love daily. While you could keep them as dried flowers, they just don't have the same effect as seeing the fresh and vibrant bouquet. What's the solution to a beautiful bouquet that lasts forever? The colorful and whimsical pop-up flower bouquet greeting cards from FreshCut Paper.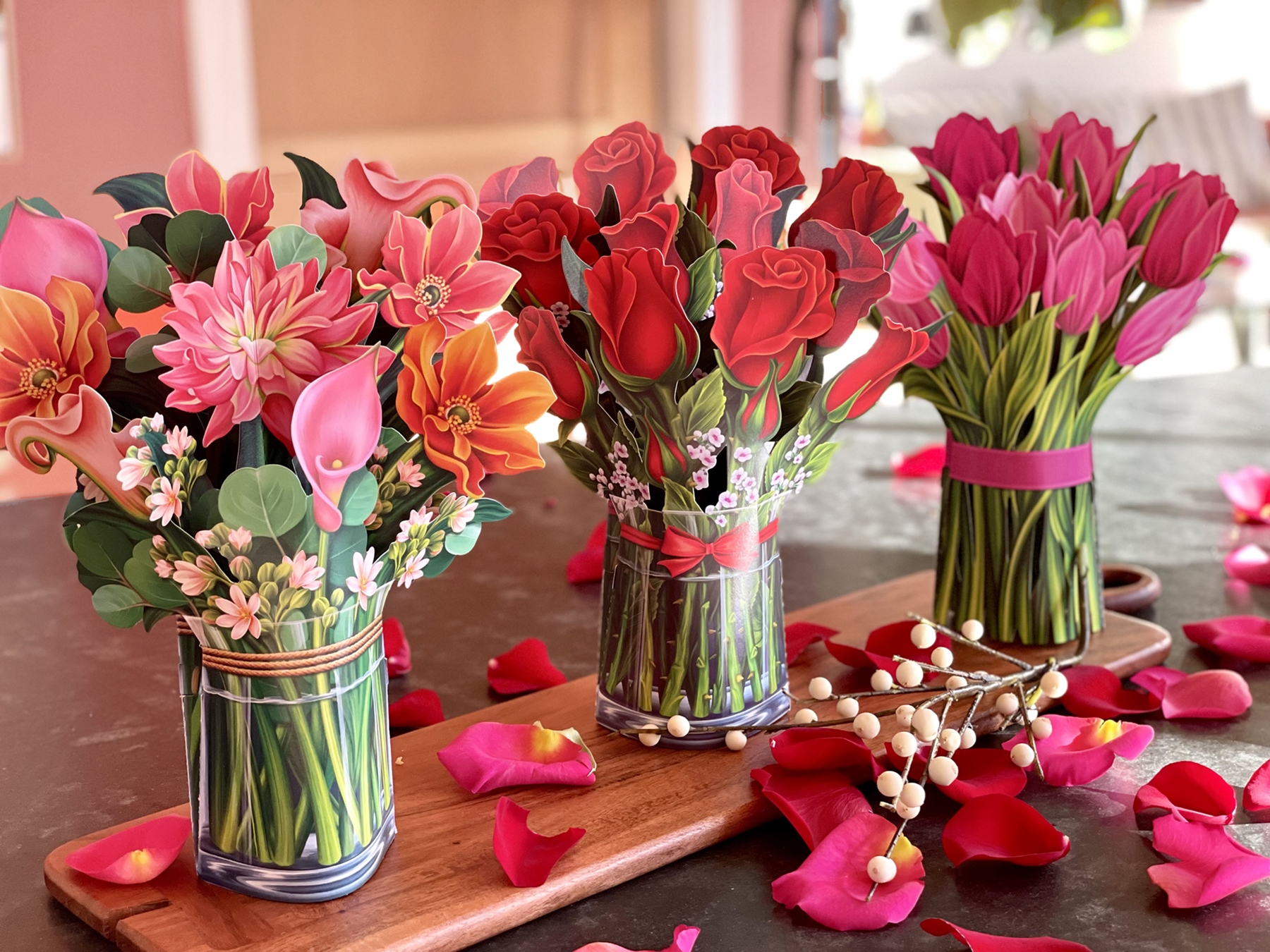 FreshCut Paper is an innovative brand that takes the best of floral beauty and innovation and combines it into a lovely pop-up 3D paper flower arrangement. A stunning arrangement your loved ones can always enjoy. Placing one of these stunning, lifesize cards on a tabletop, mantle, or desk brings so much color and joy. We love that you can personalize your FreshCut Paper bouquet greeting cards. Add a loving custom message that's sure to melt your loved one's heart even more.
FreshCut Paper is the brainchild of renowned designer and entrepreneur Peter Hewitt, whose creations have graced the Museum of Modern Art, Disney, Revlon, and Crate & Barrel. Just in time for Valentine's and Galentine's Day, they offer the stunning, new Red Roses bouquet, $12.00, that blooms beautifully.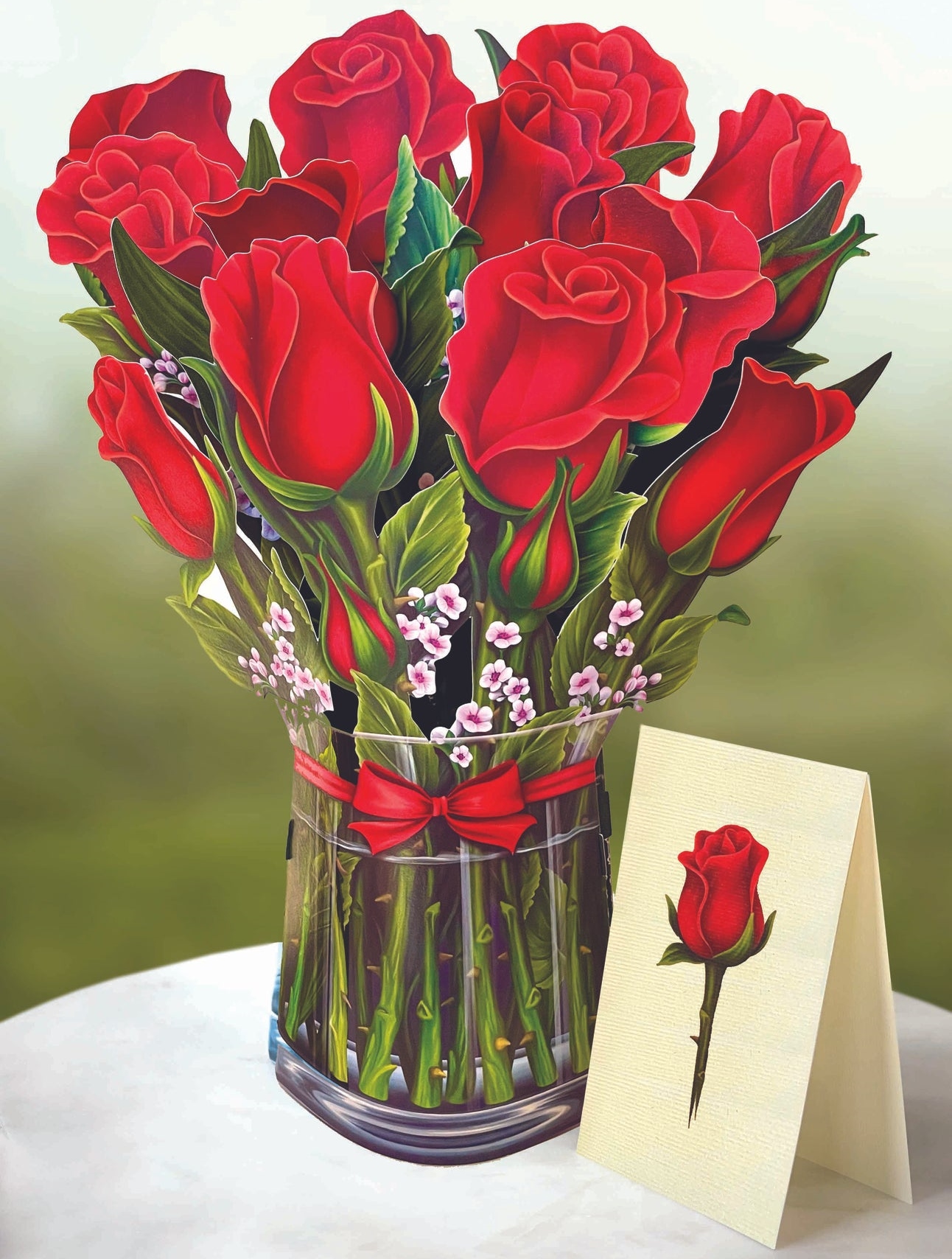 This classic FreshCut Paper pop-up bouquet boasts a full dozen luscious Red Roses, with a sprinkling of Baby's Breath. It's the perfect Valentine's Day card. The long-lasting arrangement includes a bouquet, matching bouquet notecard, paper vase, and festive mailing envelope; all made from 100% recyclable paper. When open, the life-sized, pop-up flower bouquet stands at 12″ high by 9″ across. It only takes 4 Forever stamps to get this very unique greeting card on its way to your loved ones. The best part, for every bouquet sold, FreshCut Paper plants a tree in your honor.
We love these greeting cards so much, we're already thinking ahead to Mother's Day. Thankfully, FreshCut Paper has a wonderful variety of 3D pop-up greeting cards to make your mom, wife, sister, daughter's Mother's day an extra special one. They have everything from sunflowers, tulips, amaryllis, daisies, to daffodils, and lilies. To send some love with FreshCut Paper pop-up flower bouquets, visit www.freshcutpaper.com or www.amazon.com.