We've recently been discovering the homemaker that's been hidden deep down inside ourselves. What started off as experimenting with flavors has awoken a fire inside of us. While we've always had a love of cooking, we've discovered a desire for kitchen appliances that not only helps us create some delicious recipes, but gives us the gifts of time, convenience, and a more enjoyable kitchen experience. We are loving the following kitchen appliances from
Tiger Corporation
,
BerryBreeze
, and
KitchenAid
, which make wonderful Christmas gifts for the home chefs and homemakers in your life.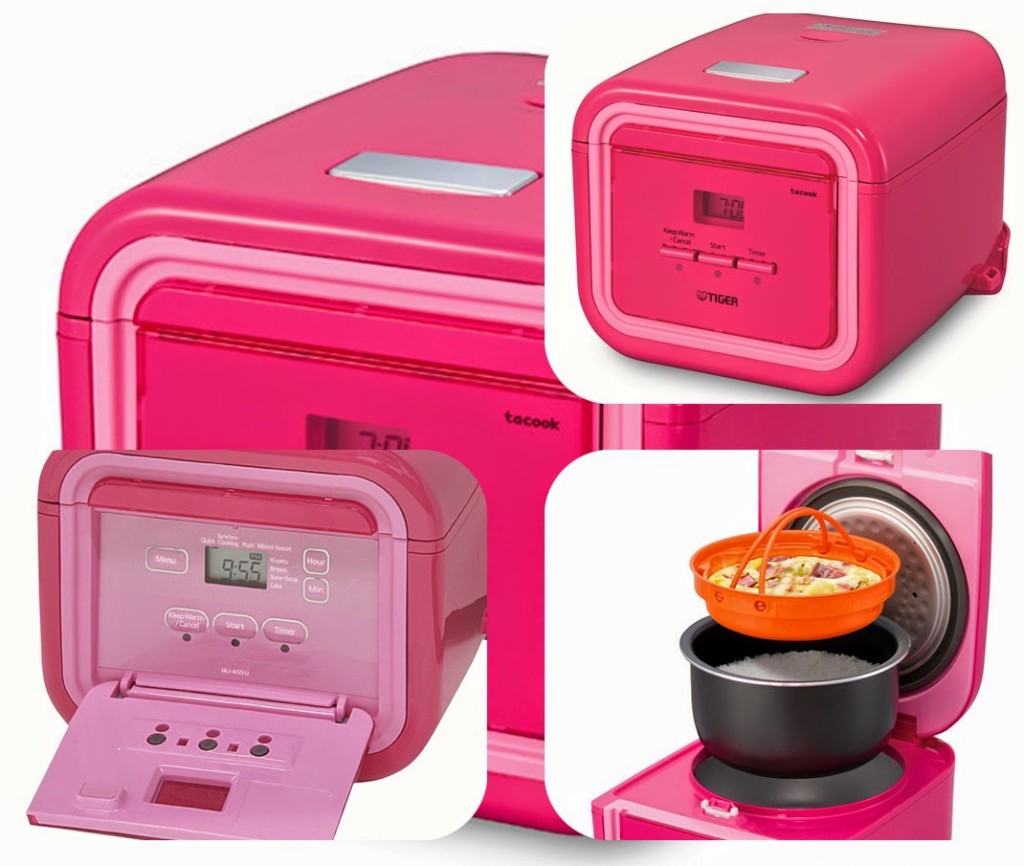 We are guilty of being so engrossed in writing that we have forgotten our rice cooking. Some of you may be familiar with the experience of burning rice and horrendous taste of it. Thankfully, being forced to eat burnt rice can be a distant memory, thanks to rice cookers. They make great holiday gifts for the foodies or busy homemakers on your Christmas list. The
JAJ-A55U 3-Cup Rice Cooker from Tiger Corporation
has a modern square design and is available in pink or white (we're of course partial to the pink). The above is a tacook rice cooker, which can also make risottos, soups, and even cakes, without the bother of heating up an oven or stove. it allows you to cook two dishes at one time and save electricity and is small enough to sit on a counter, even in a small kitchen. The Tiger Rice Cooker boasts a drop-down front panel that reveals an easy-to-use, micro-computerized menu settings and comes with an exclusive cookbook. Grab your own or gift your loved one for only $155.00.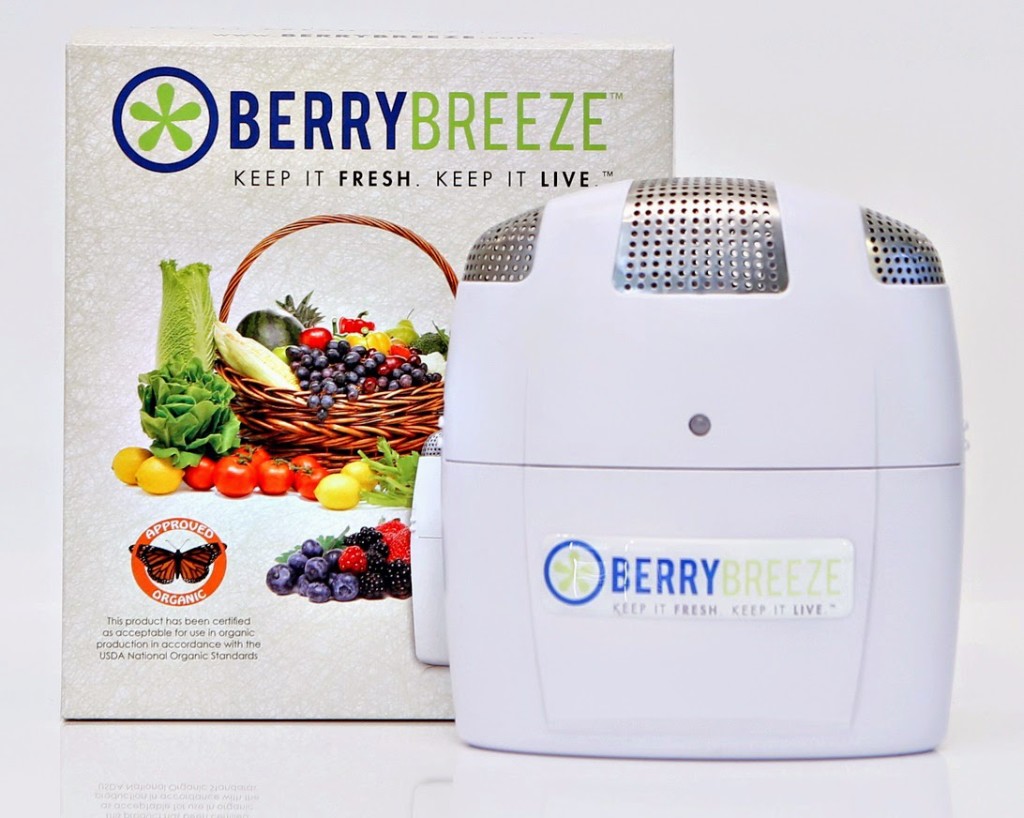 Since we've found ourselves cooking more often, we buy more groceries and end up with more leftovers. Naturally we want our food to stay fresh, and while we grew up with the sight of Arm & Hammer in our mother's refrigerators, ours houses something a bit more futuristic and definitely all natural. Thanks to the revolutionary and very affordable
BerryBreeze
, we don't have to worry about premature aging in fruits, veggies, and meats. This amazing device is the perfect gifts for the home, whether you're a homemaker or not. It releases chemical-free activated oxygen that naturally kills odors, molds, yeasts, and fungus, all of which are known to spoil refrigerated fresh foods for up to ten days longer. It also neutralizes bacteria and other harmful microbes which of course keeps you healthy, and it saves you money by reducing your food waste. it is easy to set up the BerryBreeze in your refrigerator, just follow these easy steps:
Step 1: Smell your fridge
Step 2: Put BerryBreeze on the top shelf
Step 3: Wait 24 hours and take another whiff
The result is one fresh smelling fridge. BerryBreeze is available online and at select retailers nationwide for the great price of $49.95.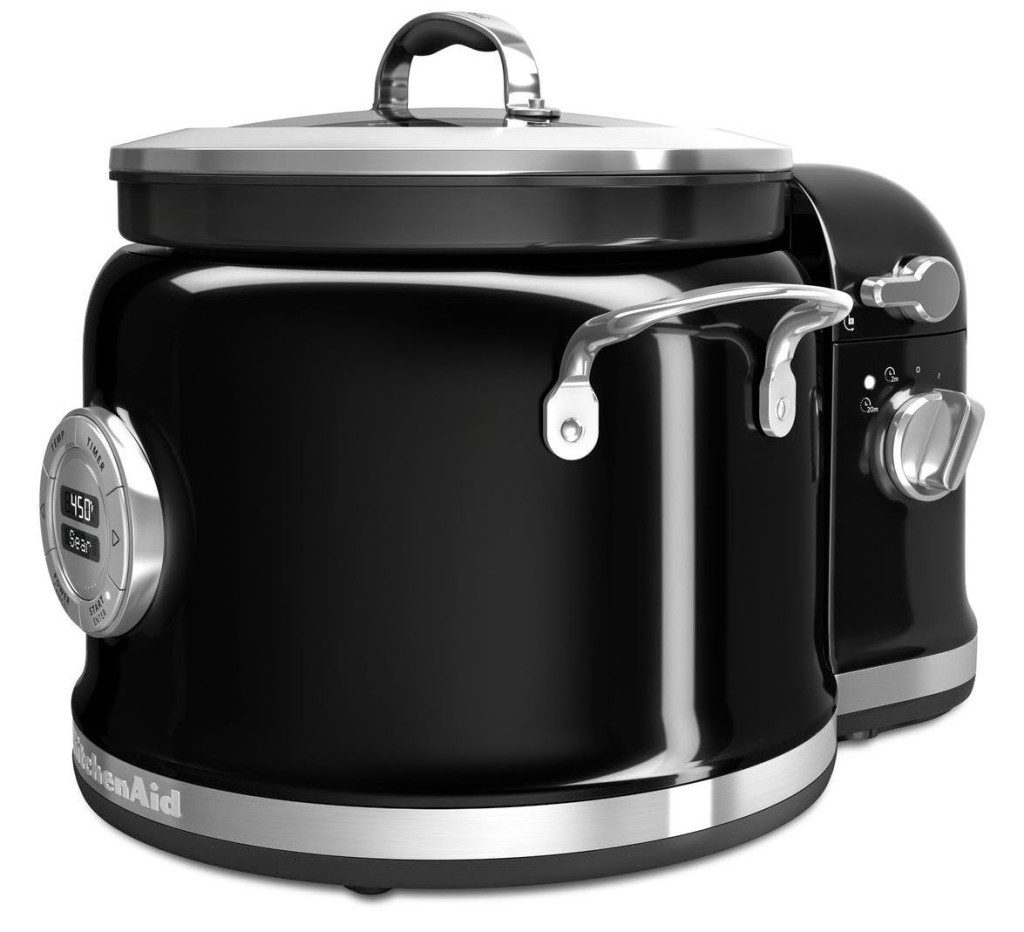 The KitchenAid® Multi-Cooker delivers consistent culinary results with more than 10 cooking methods for amazing versatility. With EvenHeat™ technology it constantly monitors the temperature of the cooking pot from 110° to 450° F for precise temperature control. The digital display shows step-by-step instructions, temperature, and timer for up to 12 hours of cooking. It features a Stir Tower attachment that boasts three speeds to mix, flip, stir, scrape and incorporate ingredients, and a 2-in-1 reversible steam basket and roasting rack. This great kitchen appliance allows you the freedom to go about your day while preparing lunch or dinner for the family. Get it in black or candy apple red for $349.99.
We want all of these and are keeping our fingers crossed  for all of them making it under out tree this holiday. What are your thoughts? Which of these great kitchen appliances would make the perfect holiday gifts for the home chefs and homemakers in your life?