The tech side of the beauty industry has grown so much. No longer are you forced to visit a dermatologist or visit a spa to get the benefits of their skin rejuvenating devices. Gone are the days of trying to find time in your busy schedule to squeeze a quick trip to eliminate dark spots, unclog your pores, or stimulate your diminishing collagen. With the introduction of at-home beauty tech devices, you can now save yourself time and money by doing many of these treatments yourself. We were recently introduced to a few of these amazing at-home, beauty tech devices and had the pleasure of trying out two – the Dermalight by Spa Sonic, and the Violife Personal Misting Humidifier.Dermalight by Spa Sonic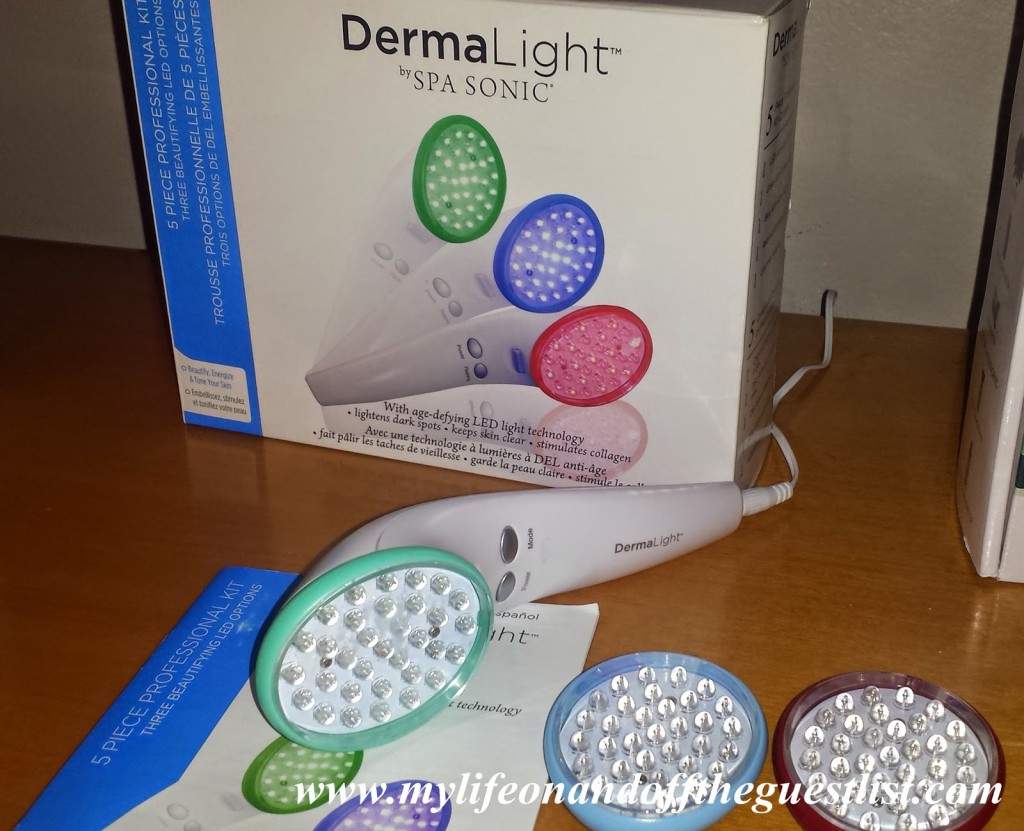 Sadly we are plagued with acne-prone skin, an uneven skin tone, and enlarged pores – three of the most annoying skincare issues that plagues most people, young and old. of course because we suffer from these three issues, we're always looking for ways to improve our skin. Our research gave us the knowledge that Light Therapy is great for preventing and treating everyday pimples, especially those that get red and inflamed. So naturally we were intrigued. While we've tried the blue light therapy in the past, we were beyond happy to try the trio of LED light therapies that Dermalite by Spa Sonic offers. Instead of concentrating on one issue, the Dermalite allows you to tackle three – Toning, Anti-Acne, and Anti-Wrinkle.
The non-invasive, low-level and non-thermal light energy helps to tighten skin, minimize pores and improves the appearance of fine lines and wrinkles. If you are after immediate, long lasting results, however, you may want to explore other options to reduce the appearance of wrinkles. Information can be found on sites like VCI.com.au. The hand-held device is much more compact than regular light therapy products; it has been designed for those who want to manage their own treatments and touch ups at home or while traveling. While the blue is for acne, the green for skin toning, and the red for fighting wrinkles, all of the lights permeate the skins dermal layers to promote cell growth and rapid absorption of skin care products. Get your own at Drugstore.com, Target, and Beauty.com.
Violife Personal Misting Humidifier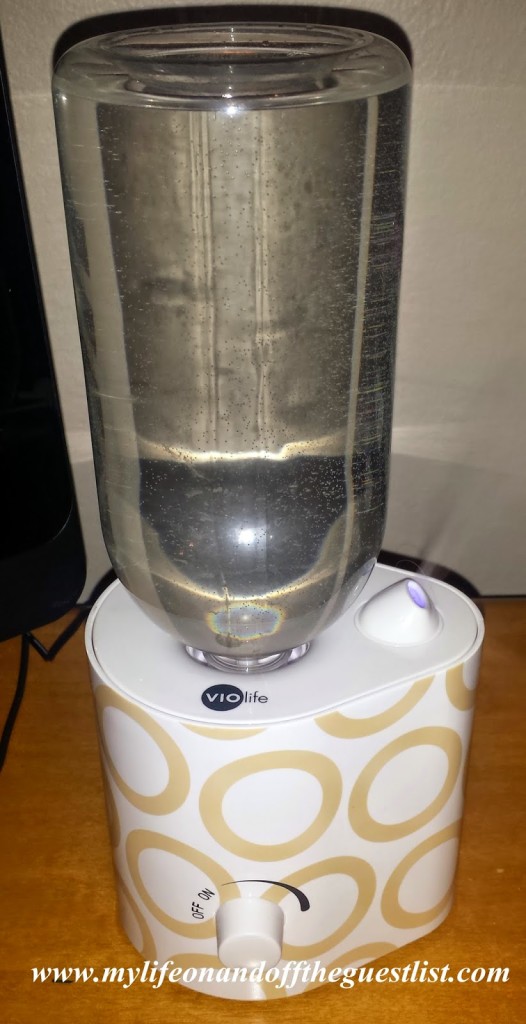 One thing that never changes is getting dry skin during winter, even though we are generally super oily. Add in the fact that heaters dry out the air in our apartment, we use products to control the sebum production on our face, and we are afflicted with skin that peels or flakes off, leaving us with dry skin patches. This of course makes our skin look dull and older. Thanks to the Violife Personal Misting Humidifier, we have reduced our skin's dryness. Thanks to this ultra-fine vapor mist, which moistens the air and hydrates our skin, we're left with skin that looks healthier and supple without the annoyance of a soaked unit, table, or anything else.
This wonderful device boasts a 270 rotating nozzle, which can be re-positioned to provide a comfortable mist where needed without having to move the entire unit????, it also features an adjustable "dimmer" knob to deliver mists from 1 oz an hour, up to 3 oz an hour. At the highest setting you can enjoy over 5 hours of powerful ultrasonic vapor using a standard 16 ounce water bottle, or almost 7 hours if using a 20 ounce water bottle????, something we've thoroughly enjoyed this skin drying season. Some key points for usage, this humidifier is not intended to be used with essential oils (you'll just end up diminishing the strength of the mist and possibly ruining the device), and if you live in a hard water area, filters or distilled water is recommended. Get your own personal Humidifier for only $39.99 at Violife.com.