If you live or work in NYC, you know it's considered one of the noisiest cities in the world. Most likely the top place for noise pollution. What if you could block out the harmful or annoying levels of noise…..in style? Block out the noise of traffic, airplanes, construction, loud music, etc with the very stylish Loop Earplugs. Are you ready to live life at your own volume?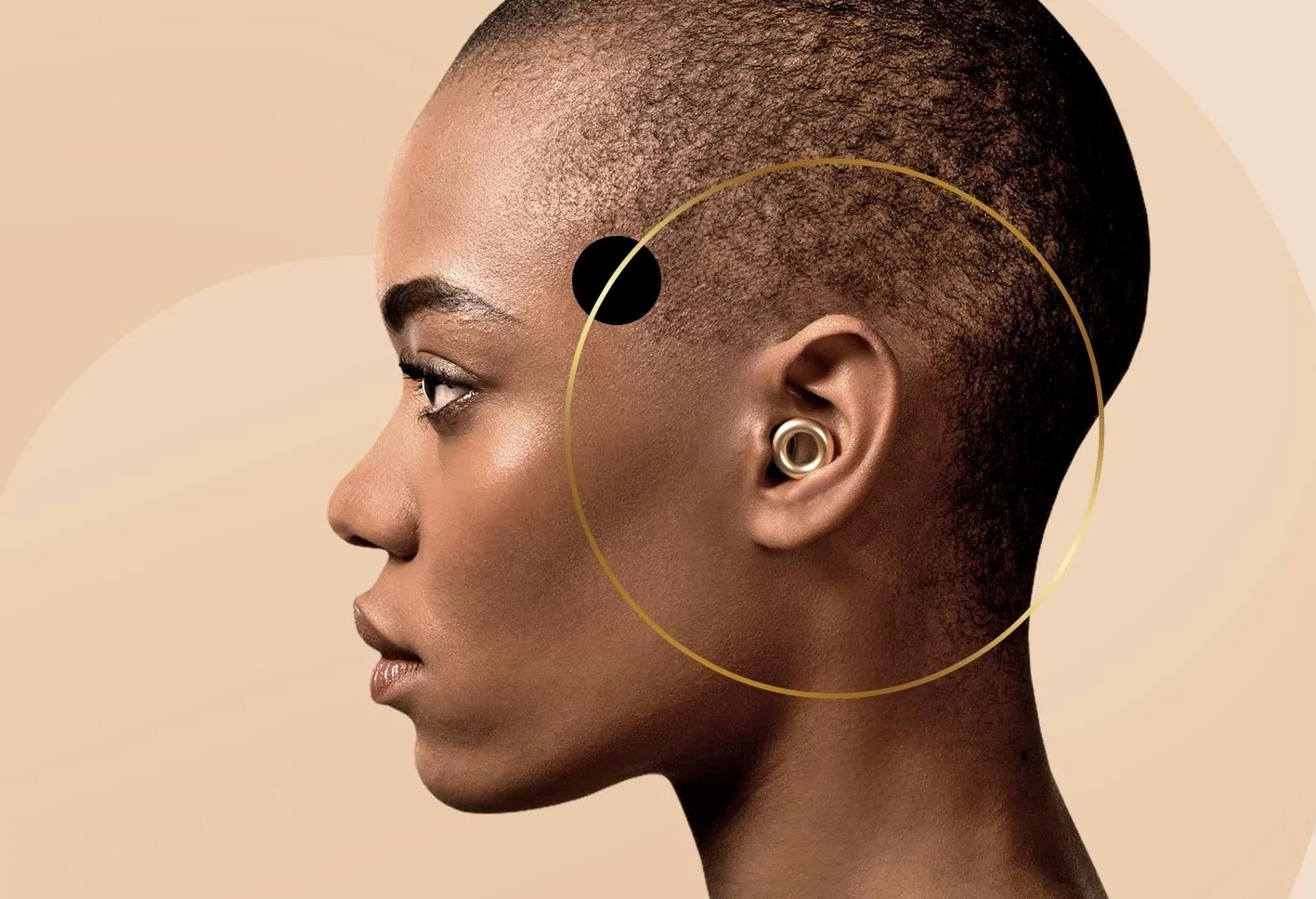 The Loop Earplugs are designed to truly protect your ears while enhancing your look. With an elegant, minimalist aesthetic and designed to stay in your ears and fit comfortably, Loop's sophisticated, artful earplugs combine an acoustic channel and filter for natural sound, while also looking like a chic, sculptural earring, no piercing required. These earplugs stand out as something of a fashion statement while protecting the hearing of those who are noise sensitive.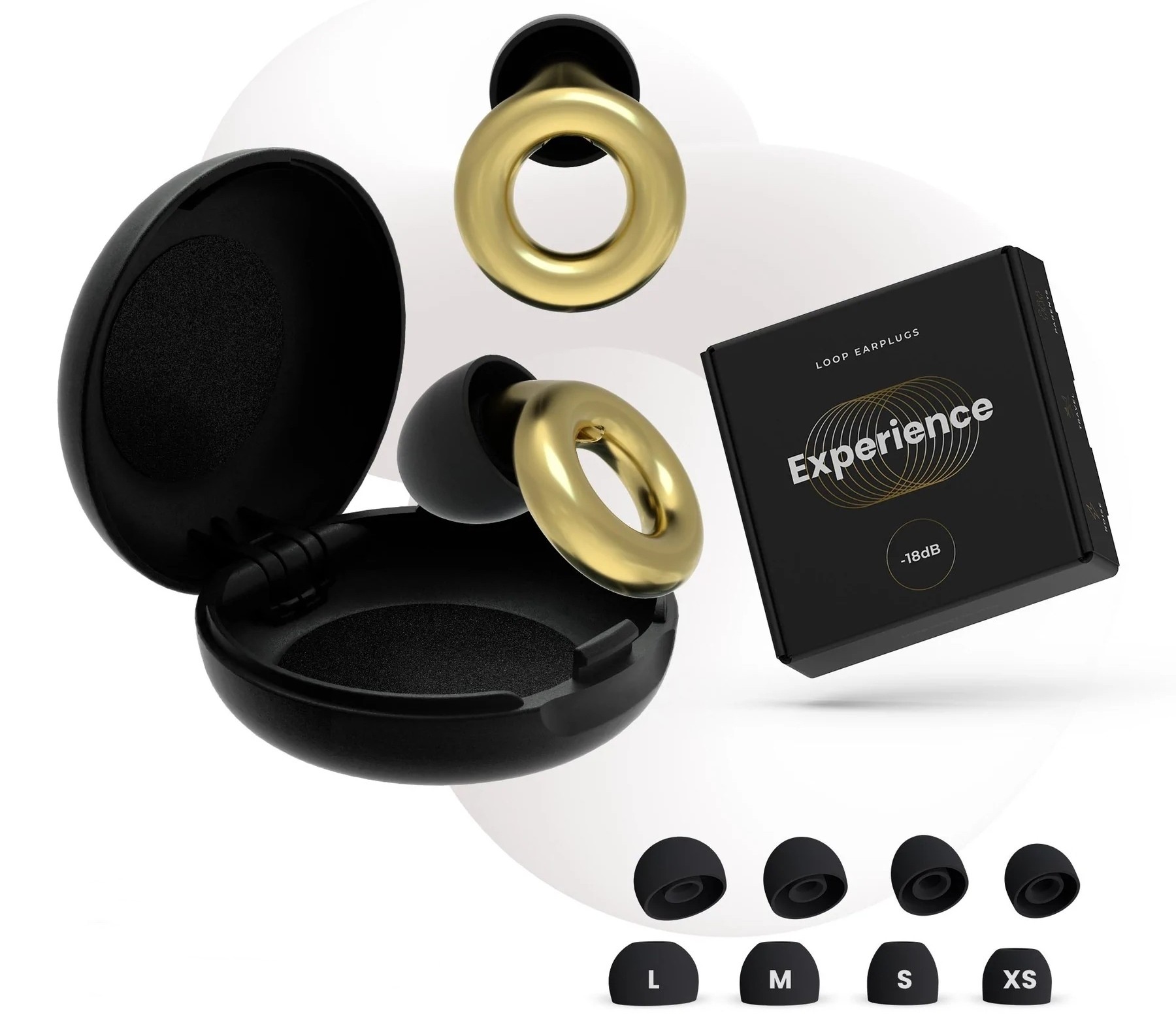 Loop Experience combines an acoustic channel, filter, and membrane to reduce noise by 18-20 decibels whilst sounds and speech remain clear. With a 20db reduction in volume, Loop Experience is specifically designed to filter sound, but not block it entirely. It has an acoustic channel that imitates the length of your ear canal, allowing you to reduce noise by 4x while staying alert. Loop achieves an almost flat attenuation, providing crystal clear sound quality that rivals any other product on the market.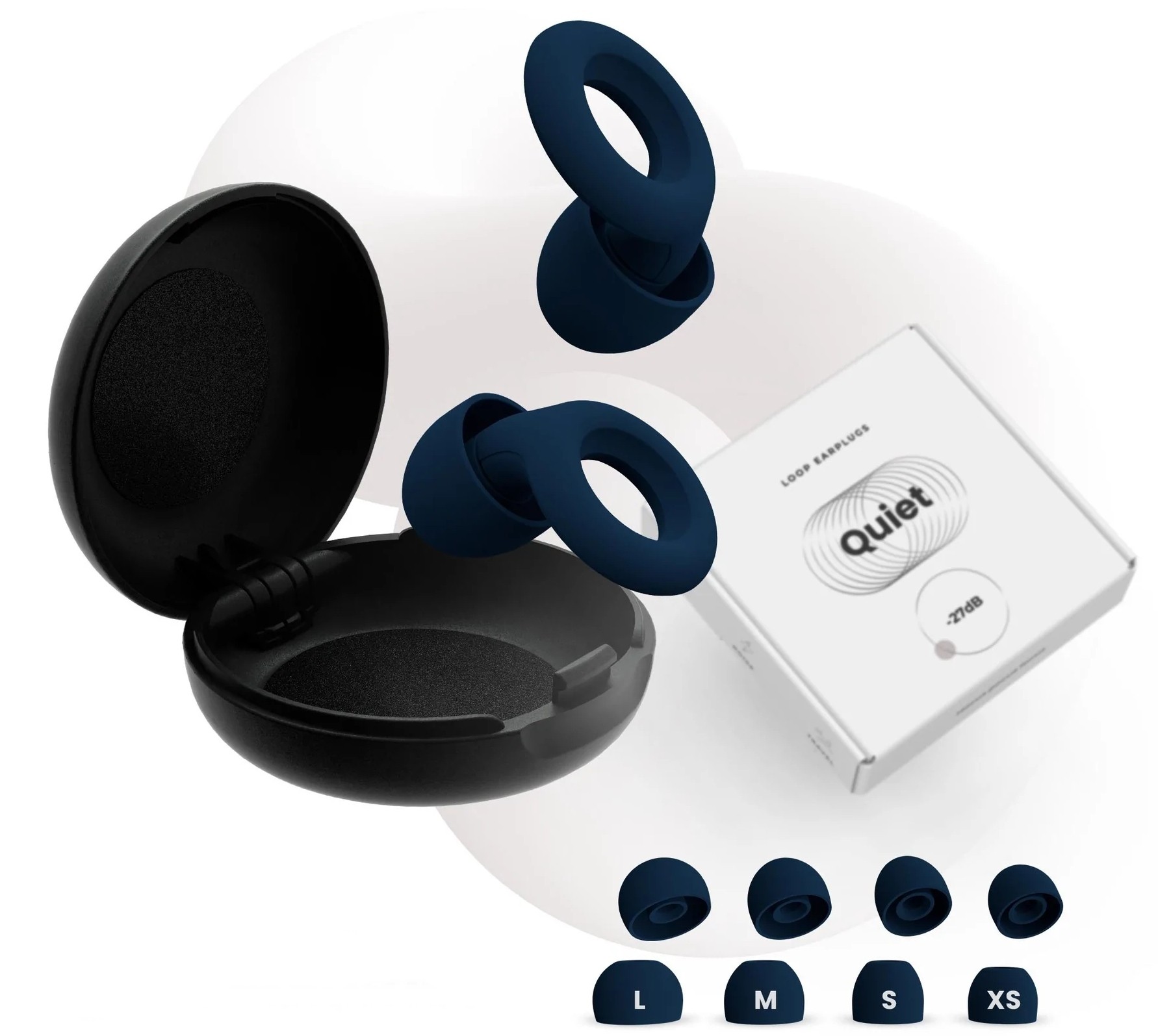 For those who want a quieter experience, get in your flow by pushing most noises to the background with the Loop Quiet Earplugs. While voices and most noises sound muffled, you will not be shut out completely. Some sounds (like alarms) will still come through a little bit. The Quiet Earplugs are wonderful to help you increase your focus and help you sleep more peacefully. They reduce noise by 25-27 decibels. No more worries about noisy neighbors.
When it comes to Loop, comfort is key and every ear is different. Each set of Loop Earplugs includes 4 sizes of soft silicone ear tips (XS/S/M/L) for your ultimate comfort and fit. No matter your ear size, your Loop Earplugs are sure to fit. The earplugs are also washable and reusable and come housed in a handy carrying case that comes in six eye-catching colors that clip right onto your keychain.