Want to make a fashionable girl geek out? Give her the power to make her tech devices as chic and stylish as she is. Thanks to Motorola's New Moto360 Collection, which includes the Moto 360 and Moto 360 Sport Smartwatches (coming soon), and the Moto X Pure Edition Smartphone, you are getting more: more style options, more features and more battery life, and a better mobile relationship – a way of keeping you connected without being shackled to your device.
The original Moto 360 was the first true smartwatch to feature a traditional round face, bringing the classic design, craftsmanship and sophisticated style of refined timepieces, to wearable technology. Thanks to Moto Maker, Motorola's online design studio, you can select from a range of colors, materials, and details to make your Moto 360 Smartwatch your own. Select your smartwatch style, bezel treatment and colors, case colors and size (women's comes in 42mm, and men's  in 46mm, or 42mm), finish, band, and stunning watch faces tailored specifically to fit the style personalities of both men and women, making it the world's first customizable smartwatch.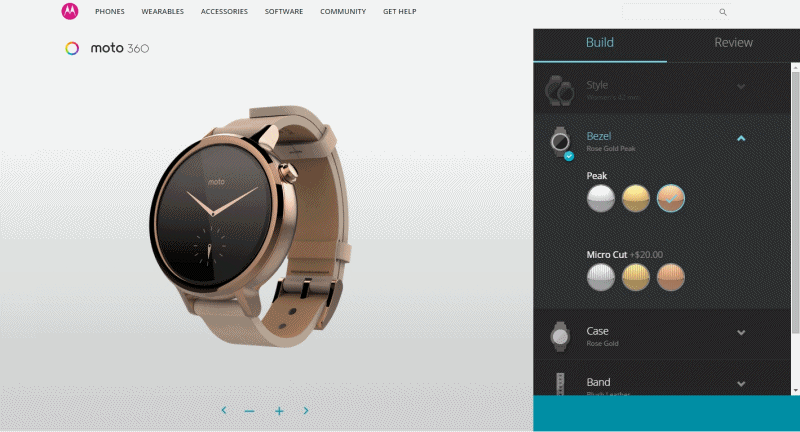 Whether you're out with friends and family, in a meeting, or on vacation, the Moto 360 gives you access to read your Gmail messages and calendar invites, reply to friends on Whatsapp, stay up-to-date with Facebook posts, traffic and weather updates, discover music playing around you with a  Live Dial for Shazam, browse and play music on spotify, and have access to your favorite Android wear apps from Google play. The new Moto 360 also boasts a high-res LCd screen that maximizes the of display area while minimizing the overall case size for a more realistic view of your incoming messages and alerts (say goodbye to eye strain), quick-release bands so you can change your watch bands from stainless steel to leather in seconds, and a new Moto Body phone app that goes beyond counting steps. One of our favorite gestures is the fact that the Moto 360 is built to recognize gestures. When you raise your wrist to look at the Moto 360, the display automatically turns on.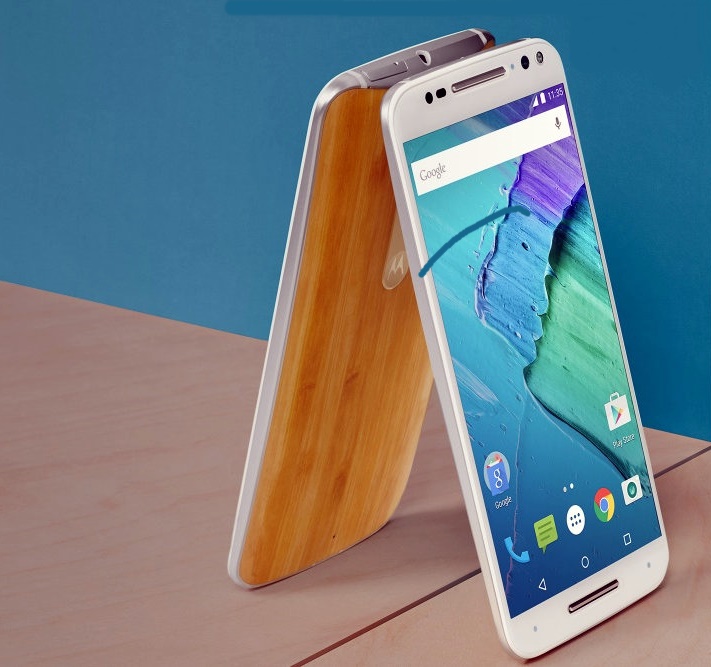 For those of you who hate being restricted, Motorola presents the Moto X Pure Edition Smartphone, a beautiful and powerful smartphone that's not bound to any phone carrier. That's right, the Moto X Pure Edition comes ready to use because it arrives unlocked, and works on all major networks. No longer will you be restricted by the rules of network carriers. If that wasn't enough, just like the original Moto X, you can customize this smartphone to your style and personality. Choose your memory size, frame and front colors, a distinctive back (soft-grip, genuine leather or real wood), accent color, personal back engraving, and signature greeting (we'll share our finished Moto X Pure Edition on our social media when we receive it).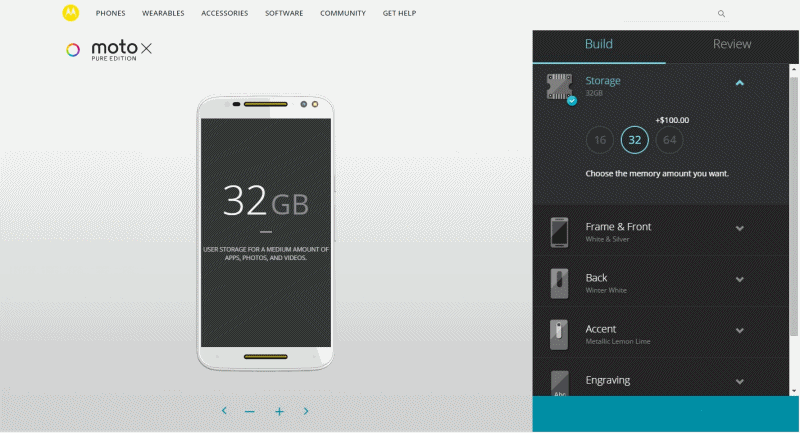 What better way to express yourself than personalizing with your "life-line". There are many more features of the Moto Pure Edition you'll enjoy. Imagine getting 10 hours of battery life in just 15 minutes; it's a reality with the Moto X Pure Edition. It also boasts a 5.7" Quad HD display for vivid pictures, videos and games, immersive stereo sound thanks to its front-facing stereo speakers, a 21 MP camera with color-balancing flash, rapid focus and no shutter delay, a front-facing 5 MP camera with wide-angle lens and LED front flash, advanced water protection thanks to its water-repellent coating,  and a sleek metal frame and curved back that's designed to be comfortable in your hand. Those are just a few of the features that will have you saying goodbye to your old phones.
Click on the following linked texts to build your Moto X Pure Edition, pre-order your Moto 360 Smartwatch, and register for updates on the Moto 360 Sport now. Anyone customized a Moto product using Moto Maker? How was your experience? We're looking forward to enriching our lives with Motorola, are you?