Today is an amazing day for those of us who have eaten the entire taco johns menu — It's National Taco Day and restaurants across the country are celebrating! We couldn't let National Taco Day go by without a delicious Taco recipe and an appropriately, and equally delicious cocktail to go with it. Who better to celebrate this delicious and spicy day with than Sauza Tequila. We're always up for inviting friends and family over for get-togethers and an invitation for some homemade Sauza Tequila Lime & Chicken Tacos and Sauza Pineapple Chipotle-Margaritas is good on any day. So get your ingredients together as we bring you these two delicious recipes to make sure you enjoy National Taco Day with Sauza Tequila.
Sauza ® Tequila Lime & Chicken Tacos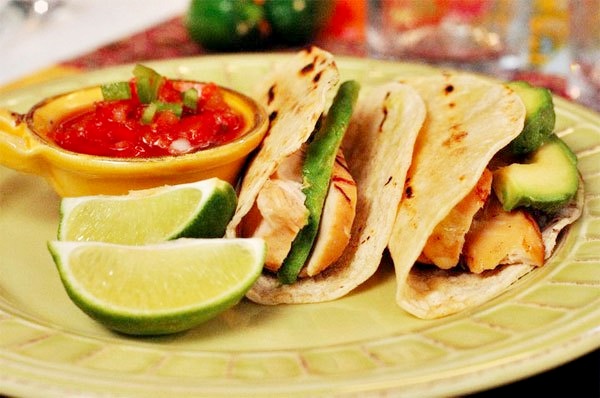 4 boneless chicken breast halves
1/2 cup Sauza ® Gold Tequila
1/2 cup fresh lime juice
2 tbs. orange zest
Salt to taste
Pepper to taste
2 fresh lime wedges
4-6 warm corn tortillas
1 avocado cut into slices
Season the chicken breasts with salt and pepper on all sides. Combine the chicken, tequila, lime juice, and orange zest in a small shallow dish. Next, cover and marinate at least 30 minutes and up to two hours, turning occasionally. Prepare barbecue (on medium to high heat) or preheat broiler. Next, drain chicken and reserve the marinade. Grill or broil the chicken until just cooked through, occasionally basting chicken with some reserved marinade. Do this about four minutes per side. Boil the remaining marinade in small saucepan for one minute. Cut each chicken breast crosswise into thin slices. Arrange the slices on a platter. Garnish with lime wedges and serve chicken with tortillas, lime, avocado, and passing marinade separately as sauce.
Sauza ® Pineapple Chipotle Margarita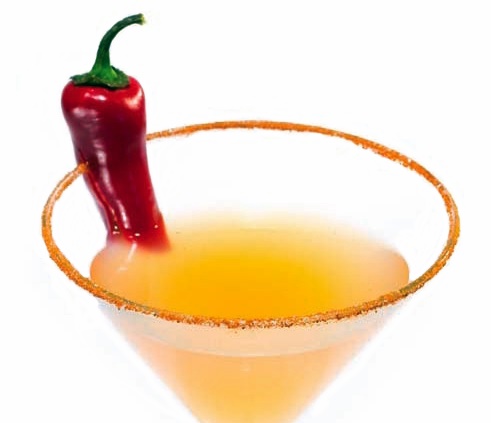 8 parts Sauza ® Blue Signature Silver 100% Agave Tequila
8 parts frozen limeade
16 parts pineapple juice
8-10 dashes Tabasco ® Chipotle Hot Sauce
9 chili peppers for garnish (optional)
Chili salt for rimming (optional)
In a pitcher filled with ice, combine Sauza ® Signature Blue Silver 100% Agave Tequila, limeade, pineapple juice and Tabasco Chipotle Hot Sauce. Stir gently. Pour into glasses rimmed with chili salt and garnish with a red pepper (optional). Serves nine.
Here's a delicious toast you inthe hopes you are going to celebrate National Taco Day with Sauza Tequila.