As fans of delicious cocktails and spirits that entice us, it's natural that we should do a holiday gift guide of the most giftable liqueurs and spirits. Giving the gift of holiday spirits during the season of celebration is a given. Whether you're a fan of rum, vodka, tequila, or liqueurs, we've got a list of alcohol brands everyone will be beyond thankful to receive this holiday. From such brands as Punzoné Organic, Fernet-Branca, Crystal Head Vodka, Templeton Rye, Zaya Gran Reserva (okay, it's really our wishlist of what we want), we're getting you and yours in the holiday spirit with the gift of holiday spirits.

They say variety is the spice of life, so here's a variety of holiday gift sets from Punzoné Organic. Whether you want to gift all three spirit varietals in an ultimate gift set, the ultra-premium Punzoné vodka, Punzoné "Blood Orange" Originale, or the Punzoné "Sicilian" Lemoncino. Select from these four newly crafted baskets and spend the holidays with these organic spirits. The Ultimate Punzoné Gift Basket, which features all three spirits, comes packaged in an oversized silver embossed ice bucket and includes Punzoné Organic Vodka, Punzoné Originale, Punzoné Lemoncino, and a variety of sweet and savory crackers, cheese spread, cookies, chocolates and more.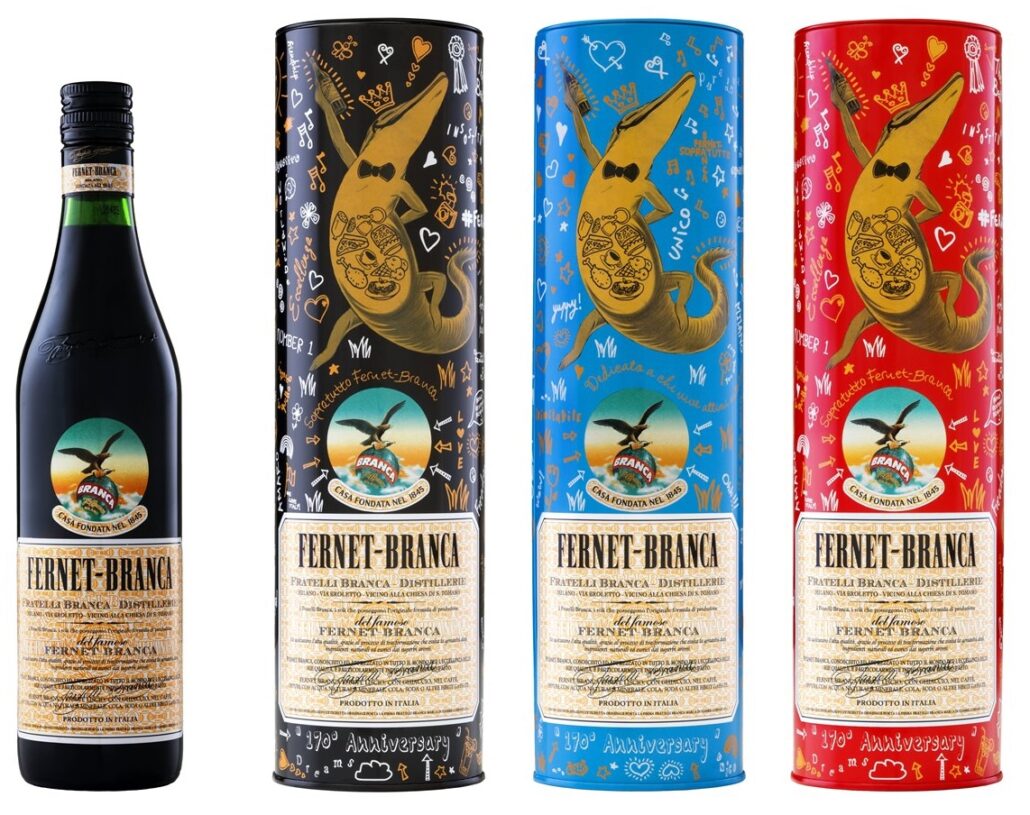 Know someone who prefers their cocktails to have a distinctive flavor? Then gift them a bottle of Fernet-Branca, a bitter, herbal Italian liqueur, founded in 1845, that features a variety of 27 herbs and spices sourced from four continents. This dark, oily alcoholic drink is said to boasts health benefits and is usually enjoyed after a meal as a digestive aid. It is also said to make an excellent hangover cure when mixed with coffee. This year marks Fernet-Branca's 170th Anniversary and the brand is honoring the spirit with the above festively decorated tins, which retails for $29.99 each, and can be found wherever wines and spirits are sold.
Know someone who is a Vodka fan? and maybe a bit of a badass? Make their holiday with the skull-shaped Crystal Head Vodka gift set. There's much to love about this ultra premium vodka: Crystal Head's pure, clean and smooth taste, its lack of additives, glycerol, citrus oils, and sugars, that fact that it's quadrupled distilled, and triple filtered through Herkimer Diamonds, it's awesome packaging, and of course its founder, Actor Dan Aykroyd. The Crystal Head Vodka Gift Set features the iconic skull-shaped bottle and a silver Boston cocktail shaker decorated with the Crystal Head Vodka bottle. The gift set retails for $49.99, and available where wines and spirits are sold.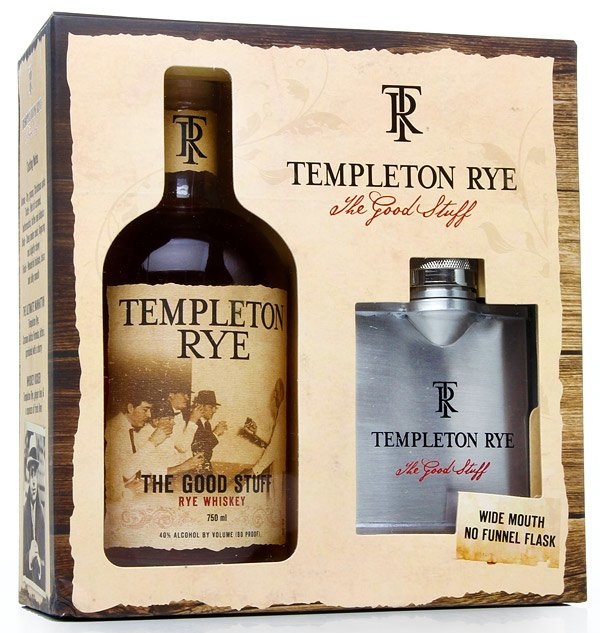 We very recently highlighted this Templeton, Iowa-based Rye Whiskey, so we know you're familiar with the subtle Christmas notes, and the caramel, butterscotch and toffee flavors of this herbal grain-like whiskey that is aged at least 4 years in charred white American Oak barrels. This festive gift set features a 750ml bottle of Templeton Rye Whiskey and a wide mouth, no funnel Flask, the perfect gift for any whiskey lover. get this gift set for $39.99 wherever wines and spirits are sold.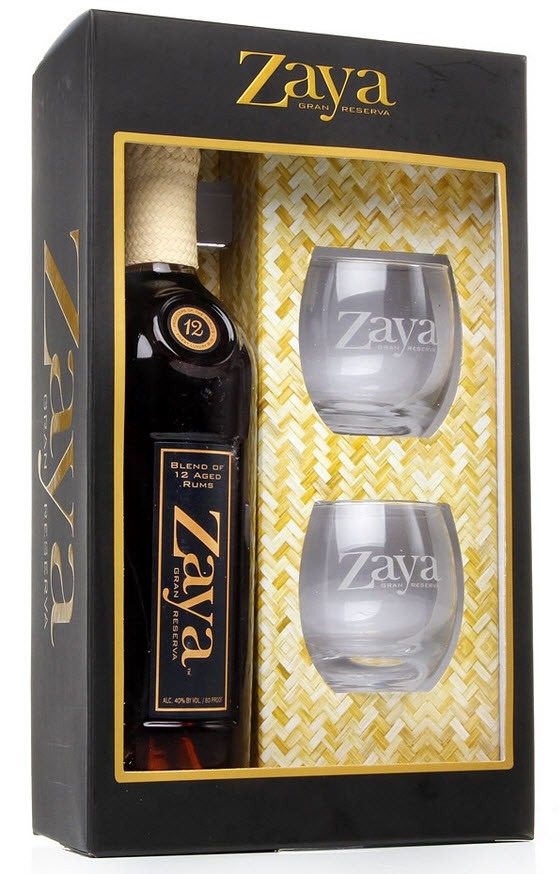 We recently discovered, and wrote about this Trinidadian rum and fell in love at the first sip of the decadent Zaya Gran Reserva sipping rum that boasts a blend of 12 aged rums. This divine dark amber-hued rum, with its smooth and sultry full-body, will soothe your soul after any stressful day. This wonderful holiday gift set comes with the delicious rum, and two Zaya-branded rock glasses, and is affordably priced at $34.99, get it wherever wines and spirits are sold.
We promise the cocktail lover on your holiday gift list will love receiving all of these as gifts. You can't go wrong with when giving the gift of holiday spirits. what are you favorite spirits and liqueurs to enjoy during the holiday season?