For backstage with Elizabeth Arden Red Door Spas, I can always expect the beauty team to lead with clean, beautiful skin and they did just that for designer Angel Sanchez Fall 2014 collection show during Mercedes-Benz Fashion Week.
The Face: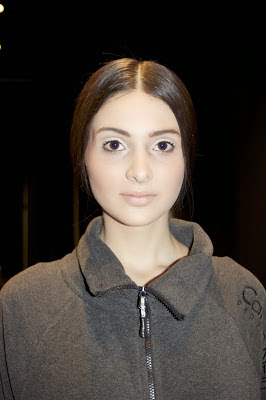 The skin is "perfect and satin" with define brows and highlighted cheeks. Red Door Spa Professional Hyaluronic Serum combined with Red Door Spa Clarifying Vitamin D Serum to prep the skin. Neutral shadows were used on the eyes with darker shadows used to create depth in the corners of the eyes.
The Nails: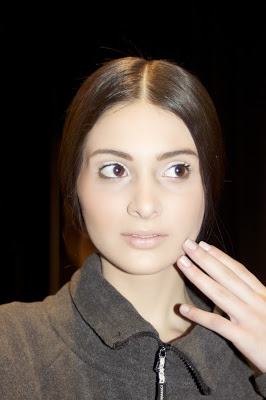 The nails were as porcelain and perfect as the face using Essie's Sand's Tropez nail color.
The Hair: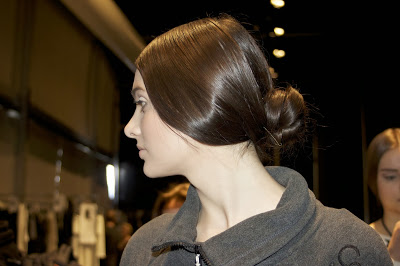 A very simple sleek ponytail bun was created by blowing the hair straight and adding a gloss for a slicked look.
***Thanks to our Backstage Beauty Contributor, Laura of Blush and Beakers for covering Backstage at the Angel Sanchez Fall 2014 Collection for My Life on and off the Guest List. Make sure to check out her blog.