We've always found the alluring, dark hue of bourbon whiskey quite sensuous; as if there are many fascinating secrets to be found behind its translucid amber tones. So when we were approached to come up with a Valentine's Day cocktail recipe featuring the aptly named Four Roses Bourbon Small Batch Whiskey (you can't really enjoy valentine's day without roses), we jumped at the chance to dive into the allure of this spirit.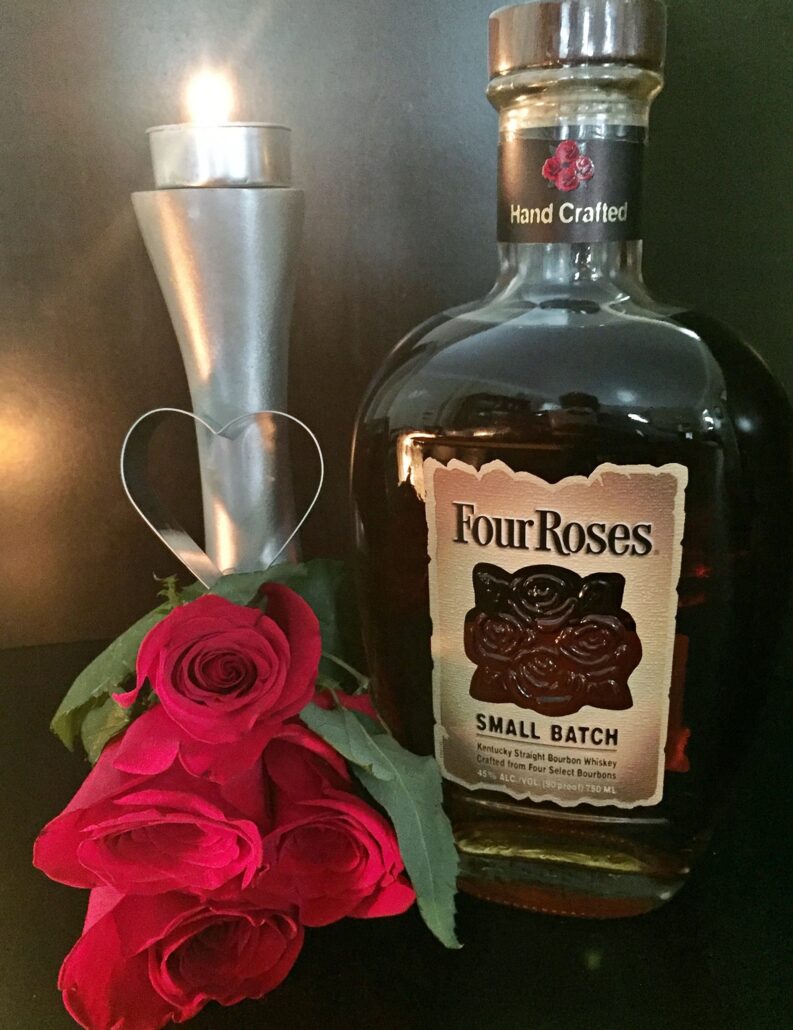 Four Roses Bourbon Small Batch Whiskey is known for a palate that bears a hint of cherry, so we knew we wanted to enhance that hint with a cocktail where cherries were the starlet of our little tasty production. We also wanted to amp up the spiciness a little with a little ginger. The result was an irresistible success (we think so anyway, at least, based on our drink count), an enhanced sensory overload for the tongue and nose (it looks pretty darn sexy too). So without further ado, we present our Four Roses
Four Roses Cherry Seduction

1oz Four Roses Small Batch Bourbon
1oz cherry juice
1/2 oz amaretto
1/2 oz ginger brandy
2 oz cherry cola
5 maraschino cherries
Muddle the five cherries at the bottom of the glass, then add ice. In a cocktail shaker add Four Roses Small Batch Bourbon, cherry juice, amaretto and ginger brandy (we recommend Hiram Walker Ginger Brandy but feel free to find your own favorite). Pour over ice, top it off with the cherry cola and stir. Add additional cherries as a garnish if desired.
We hope we've left you with a new, enjoyable cocktail to add to your drink list for this Valentine's Day, and beyond. We certainly enjoyed making this Four Roses Bourbon Cherry Seduction cocktail. Whether you're enjoying it with your partner, your single girlfriends, or solo, you'll love the smooth, spicy, and sweet taste of this cocktail.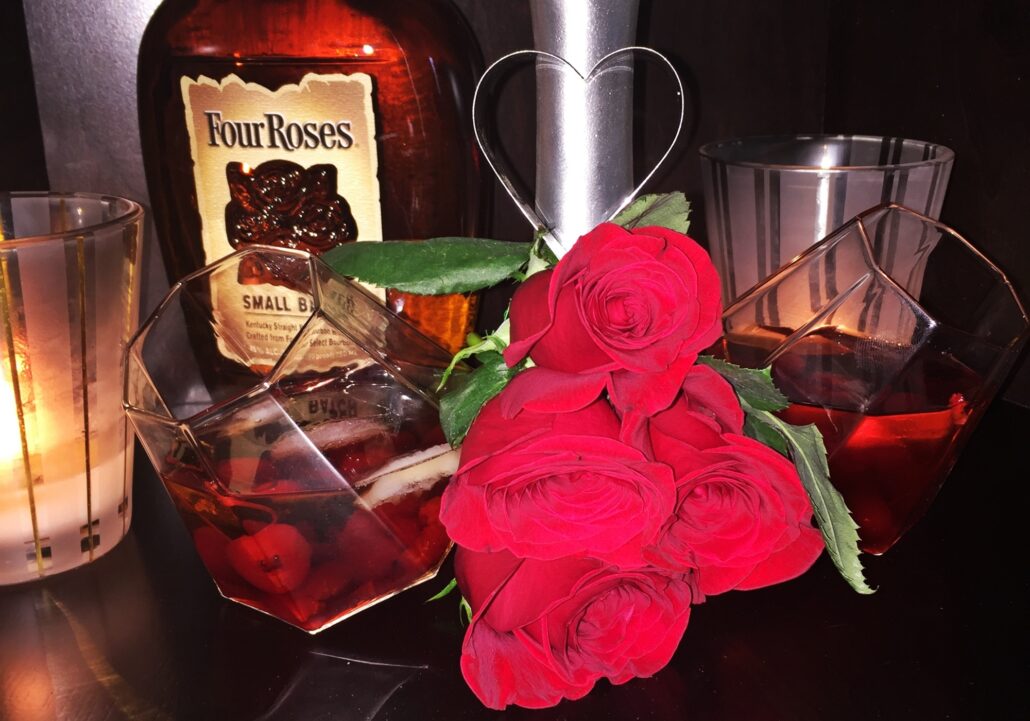 Tell us what you think of our Four Roses Bourbon Valentine's Day cocktail, do you think we have a winning recipe? To see other recipes and learn more about Four Roses Small Batch Bourbon, click www.fourrosesbourbon.com.