Much like with the delicious result from the fusion of various foods, there is much success when one integrates different fashion styles. Take for instance indie designer, Fan Shumin's Soufflesong Fall 2016 Collection, which is inspired by traditional Chinese Lolita fashion, and a mix of victorian styles with medieval times. The result is a high-end mixture of Goddess inspired styles married with Arabian Nights and Victorian Girl influences, which celebrates the vintage and regal styles of Lolita Fashion.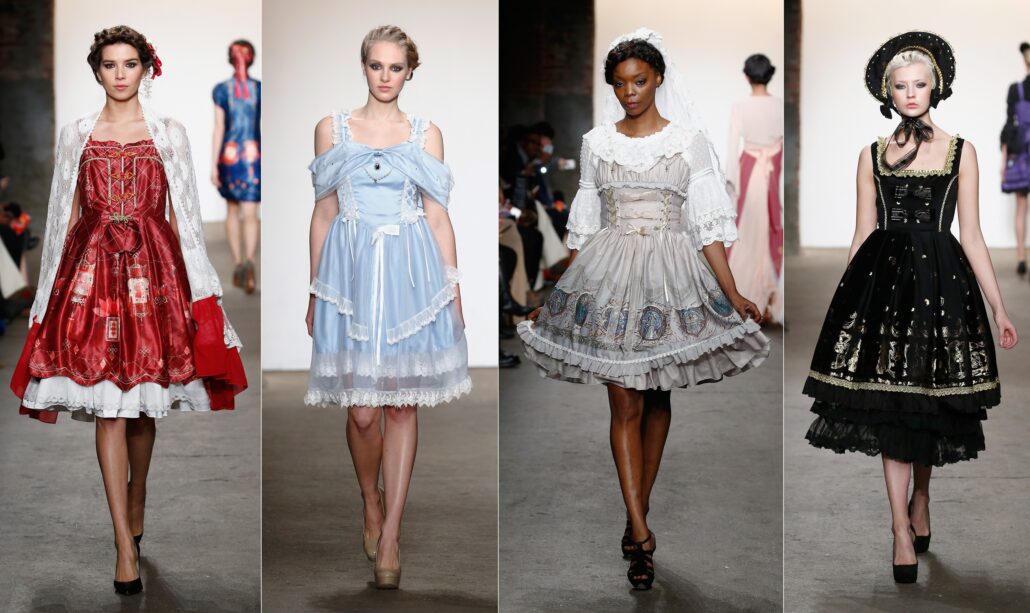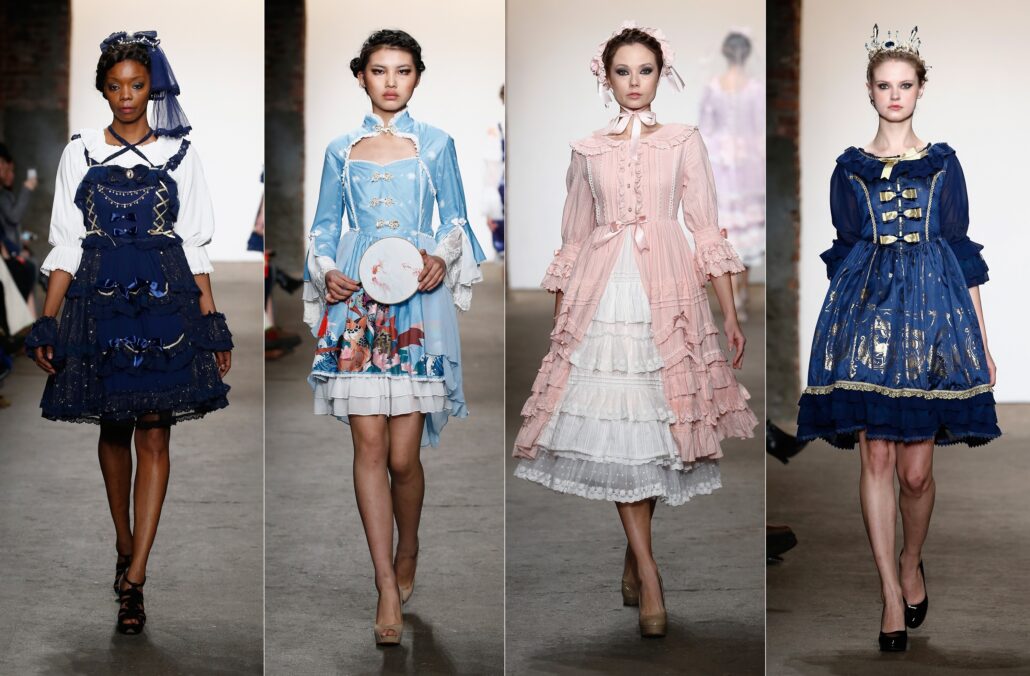 The Soufflesong Fall 2016 Collection was made up of three smaller collections, named Neverland, Girls' Dream of Hana and Roses Valley, each with their own way of celebrating the famed lolita.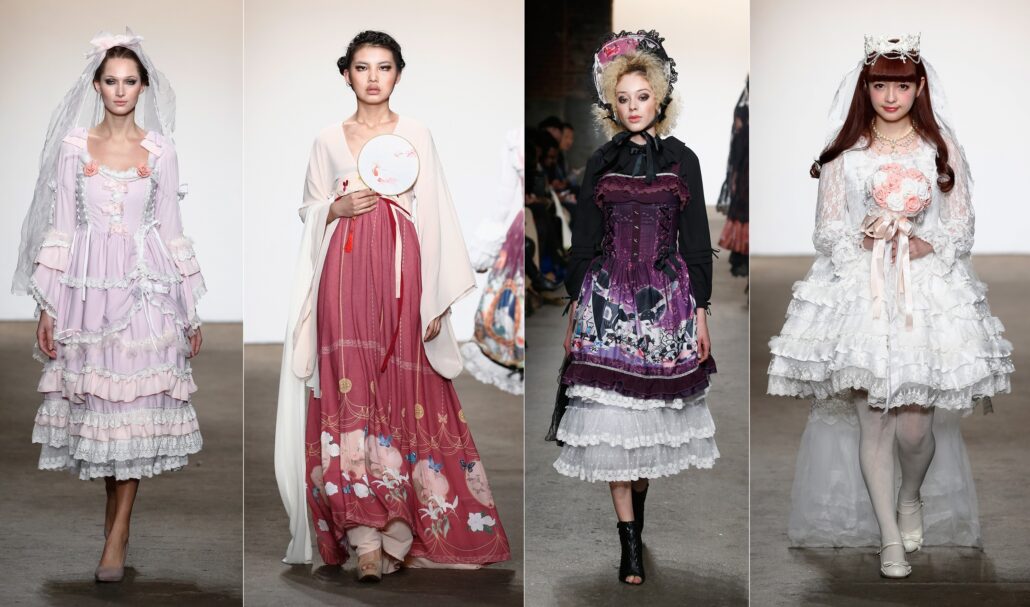 The Neverland Collection honors the Gothic Lolita and traditional Chinese Lolita style. Made up of a dark nature and melancholy style with totems of crossbones, roses, thorns, angels, demons and more the Neverland collection contains a rock and roll influence. The Neverland collection is a fierce new style that is completely different from other Lolita collections. The Neverland collection successfully combines the foundational outfits of traditional Chinese Lolita style with Cheongsams.
The Girls' Dream of Hana Collection is inspired by Sweet Lolita and Country Lolita. The Girls' dream of Hana designs are pink, pastel blue, with light and soft color to augmented effect of aesthetics. The printings on bustles are fresh flowers and horticulture sceneries. Girls' dream of Hana vision is to create Victorian styled fashion, Barocco style, and Rococo style. Girl's Dream of Hana also presents more mature design concepts that use flowers as the main theme in heavy but soft colors combined with slender patterns.
Roses Valley's vision is to create a high-end collection that represents vintage and royal styles of Lolita Fashion. This collection is affordable luxury derived from the dresses of French palaces, with inspiration derived from the Medieval Century of Europe, showing brilliant colors, mysterious, and religious belief in stories created on bustles. By stamping palace stories on the bustles and changing the leg-of-mutton sleeves into puff sleeves, Roses Valley retrenches the intricacy of palace dresses into compendious Lolita dresses.
What do you think of this indie designer's fashion outlook? Are you a fan of the Soufflesong Fall 2016 Collection? Share your thoughts in the comments.
Photos by Arthur Mandel for Nolcha