One of my favorite memories of my grandfather was his when he built chess boards and pieces, everything had to be precisely timed (my grandfather was a precise man), which meant constantly paying attention to his watch, a vintage timepiece that was double-domed (this terminology I would learn long after he passed away). To this day, vintage watches, especially those that have double-domed lenses remind me of him, so you can imagine our excitement when we were introduced to the beautifully crafted line of luxury Henry London Watches, a stunning range of timepieces that brings together vintage and modern design.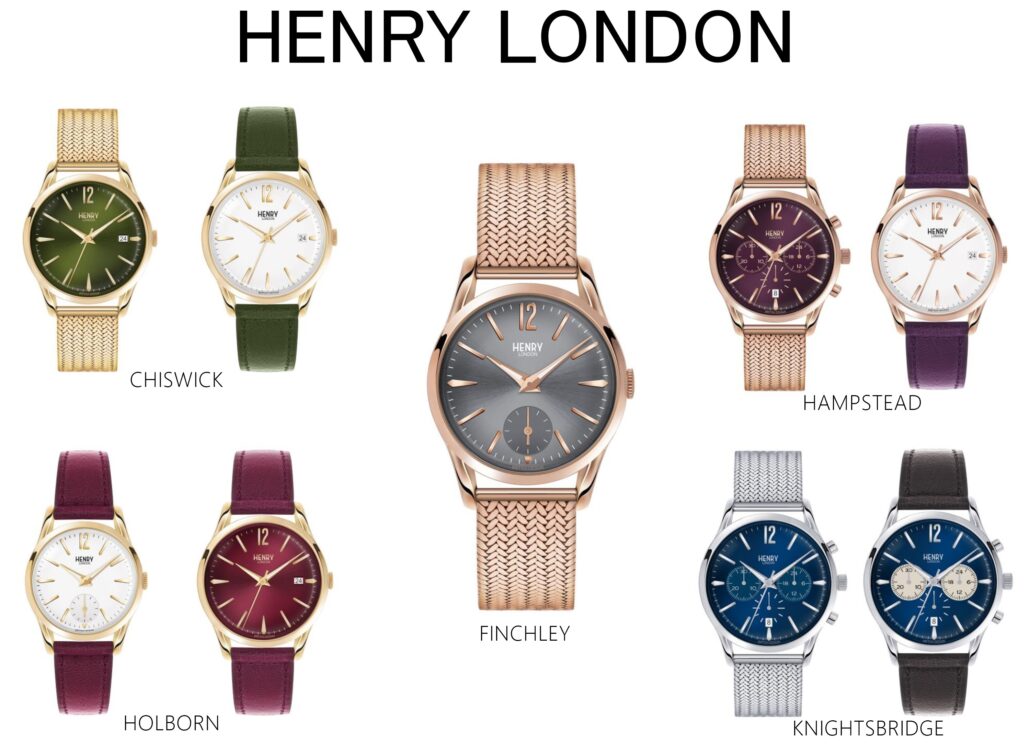 It's no surprise that the Henry London Watches remind me of my grandfather, the classic British timepieces have a bit of a magical beginning. While exploring London's many vintage districts searching for inspiration, the brand's founders, two already successful fashion designers came upon an old, beautifully styled, classic Swiss wristwatch with the words "Henry, August 1965" engraved on the case back. Although time had its toll on the vintage timepiece, the designers were inspired by the attention to the details that could only be found in high-end, luxury watches, and started to think about the possibilities of reinventing Henry's watch for today's generation……….and thus, Henry London was born.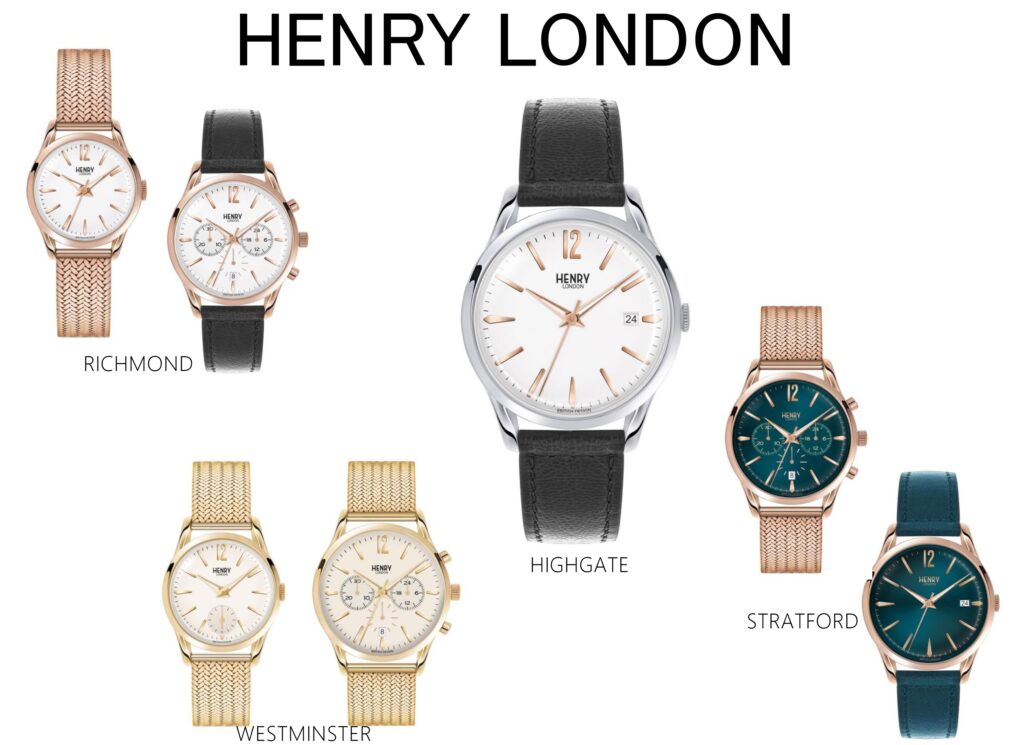 Henry London has thirteen stylish collections (Chiswick, Edgware, Finchley, Hammersmith, Hampstead, Harrow, Highgate, Holborn, Knightsbridge, Pimlico, Richmond, Stratford, and Westminster), nine of which we've featured today, all named after iconic locations in London. These watches, which are available in 25mm, 30mm, 39mm, 41mm case sizes, are a tribute to Henry's original watch from 1965 with an emphasis on the watchmaking heritage. The classic proportions of the case flow seamlessly into a high double-domed lens, accentuating the subtle curves of the domed dials, which are available in a variety of colors. The Henry London Watches feature an elongated seconds hand that's curved with an arched tip, and raised hour markers, in addition to its conventional hour, minute and seconds hands. Some watch styles also boast three sub-dials, and a calendar window at either 3 o'clock, or at the 6 o'clock positions which change at midnight. Wristbands for the watches are available in a soft, stitched leather, or a self-adjustable, Milanese mesh bracelet.
In keeping in line with the tradition of the original henry watch engraving, Henry London offers a bespoke case back that allows its customers to personalize their watch thanks to their engraving service. We were quite lucky to have a Henry London Watch engraved and in honor of our dear grandad, we got out name…..his last name. Check out the engraving below:
We've seen an increase in our generation wearing watches and we find ourselves wanting to wear one more often. The luxury watch brand recently launched nationwide at Nordstrom and Anthropologie, and at www.henrylondon.com. Do you find yourself wearing watches more? What do you think of the Henry London Watches? Do you have a favorite style?