When it comes to haircolor, one thing we hate is when our brilliant new hair color starts to fade. We tried all we could to prevent, or at least, slow down the process of seeing our vibrant new color fade down to a dull version of itself, losing its vibrancy, shine, and luster. Thankfully those days are over! Imagine your hair having color so rich it lasts up to 8 weeks. With the Dark and Lovely Fade Resist Haircolor range of colors, that's exactly what you get.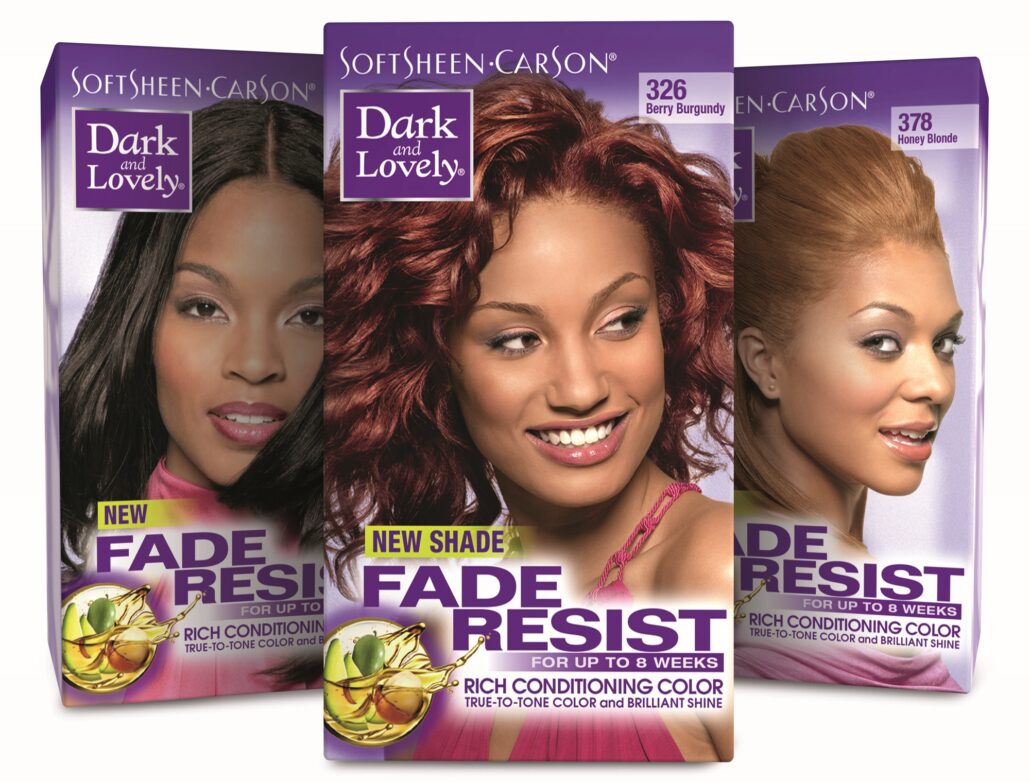 This 19 shade haircolor collection boasts a no drip crème hair color in a low ammonia formula is designed to both color and condition your hair. Each new package features a new Extra-Nourishing Conditioner infused with triple fruit oils for extra nourishment for your hair. These fruit oils include Shea, Avocado, and Olive oils, all of which moisturize and help protect colored-treated hair, providing intense nourishment from root to tip.  this Extra-Nourishing Conditioner also locks in brilliant shine to illuminate your haircolor; the result is a color is so rich and ultra-conditioning, it lasts for up to 8 weeks!
Along with the new conditioner, Dark and Lovely adds a new addition to its range of hair colors. Berry Burgundy, #326, is a rich, deep berry red that is very on trend and thanks to Dark and Lovely Fade Resist Haircolor, your color is sure to last without getting dull, no matter your hair texture or hair color needs. The hair colors are specially designed for both relaxed and natural hair, with nutrients your hair needs to protect it from color damage while giving you brilliant color and shine.
To go along with the exciting new Fade Resist conditioner launch, Dark and Lovely is announcing a powerful media campaign entitled #LOVEMYCOLOR whose provocative tagline goes beyond being a witty double entendre for Women of Color. #LOVEMYCOLOR connects with women on every level – their color, their hair color, and their colorful lives. The look, tone, and feel are authentic and anthemic. We hear her voice. We see her moments. We believe in the hair color she believes in.
Dark and Lovely Fade Resist Haircolor is available for purchase at Walmart, DarkAndLovely.com and other mass retailers nationwide starting at $5.00. For more information about Fade Resist and the #LOVEMYCOLOR campaign, visit DarkAndLovely.com.