We're lucky to get to be one of the first people to try out many new products and new experiences, and we love sharing the wonderful new products we're introduced to, especially when they're products we're excited about. We've recently tried several new things across the beauty, tech, and lifestyle industries, and today we want to introduce you to a few favorites. Without further ado, here are the products we're excited about from the following great brands: Budstraps, The Brush Guard, Beauty Strokes NYC, Cabana Boy, and EarthKind.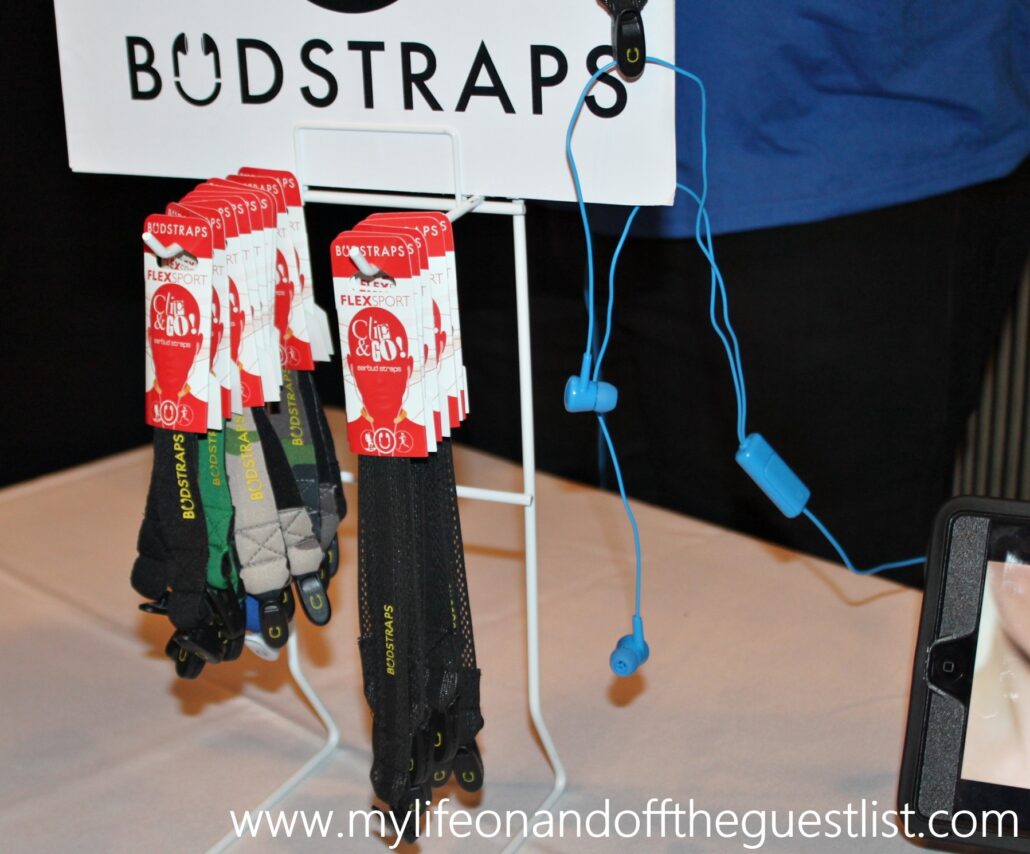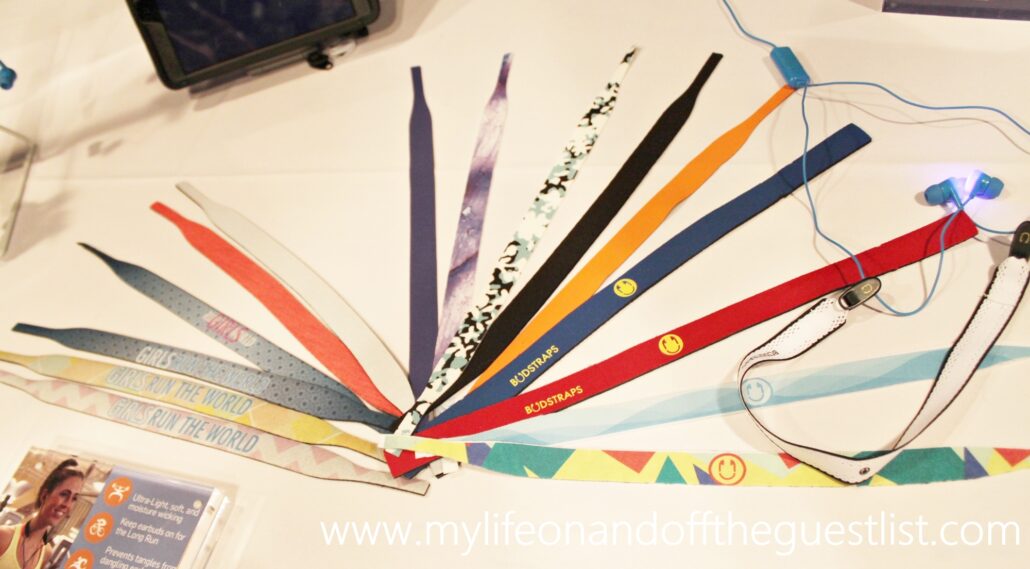 Wearers of earbuds, do we have an amazing product for you! Tired of losing your earbuds while running, walking or just living your life? If you're as annoyed as we are when our earbuds slip off from around our necks, you need Budstraps in your life. Budstraps keep your earbuds safely out of your way while you're running, cycling, or working out. It's also great if you just want to control your unruly earphone cords. Budstraps solve three basic needs: they eliminate tangles, prevent your earbuds from getting accidentally yanked out of your ears, and keeps your earbuds nearby if they're removed temporarily. They're currently available in a black or white, with a variety of colors and prints coming soon.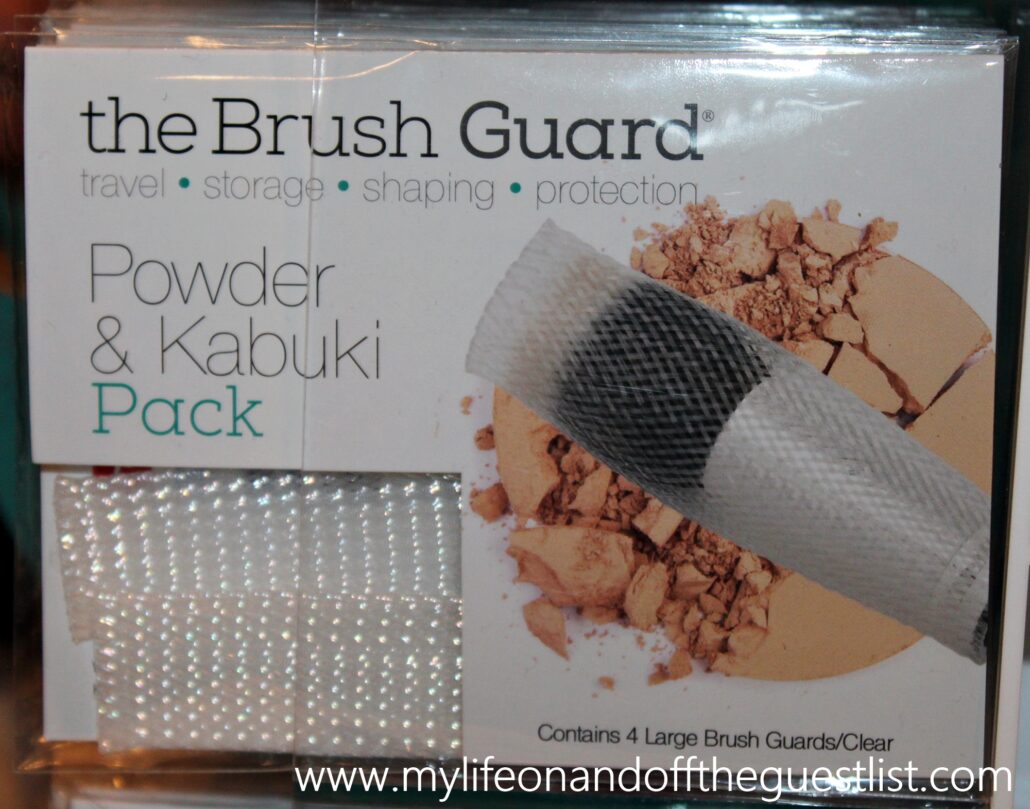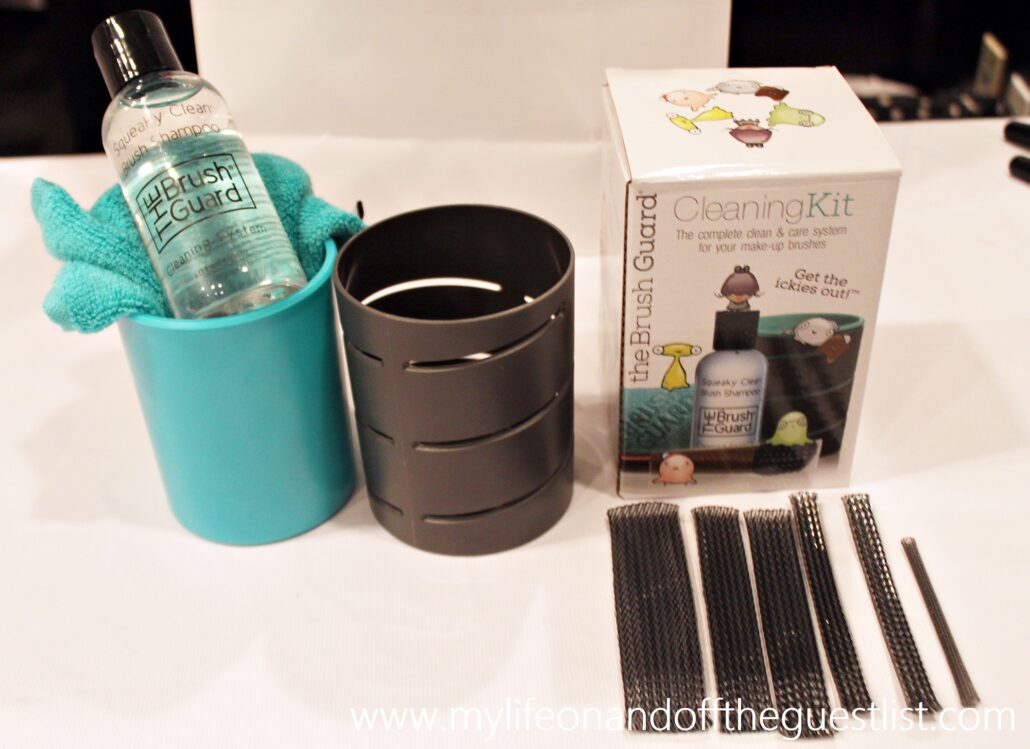 As owners of several cherished makeup brushes, keeping them clean and in great condition is key to optimal makeup application. While we try to be meticulous in cleaning our brushes, over time they can lose their shape, and of course their bristles. Thanks to The Brush Guard, a stretchable, breathable tube that protects and keeps makeup brushes looking new, you need not worry about tossing out your favorite brushes. Available in clear, and graphite, The Brush Guard also makes packing and storing your brushes a breeze when traveling, assuring they keep their shape. We highly recommend getting your hands on The Brush Guard Cleaning Kit, the first complete brush care kit to up your brush hygiene game. The kit contains a sleeve variety pack, "Squeaky Clean" brush shampoo, a blotting cloth, a washing cup, and a drying vase. If you love your brushes, this is a must!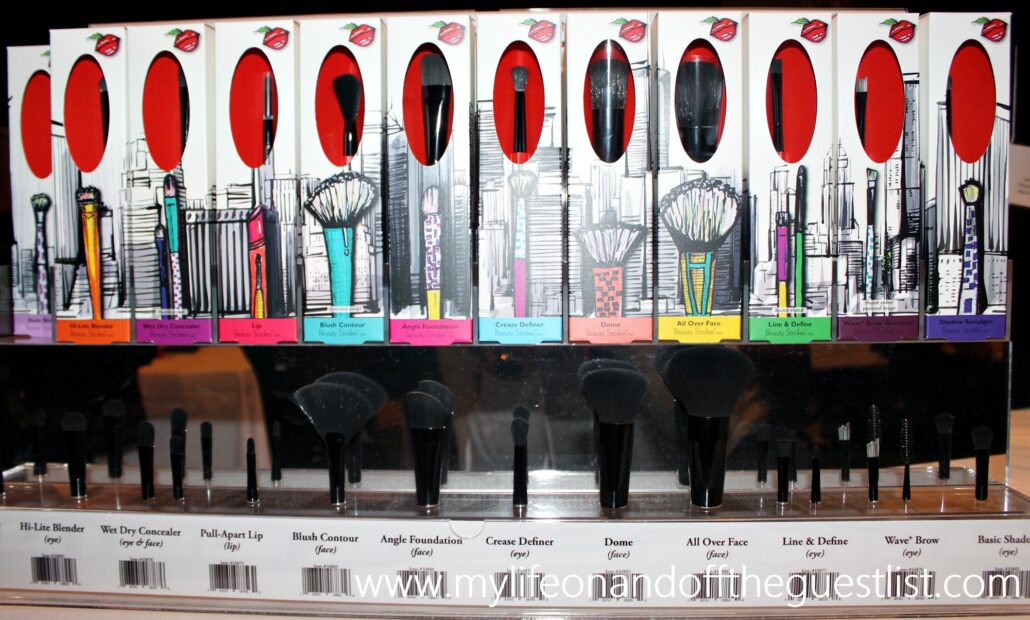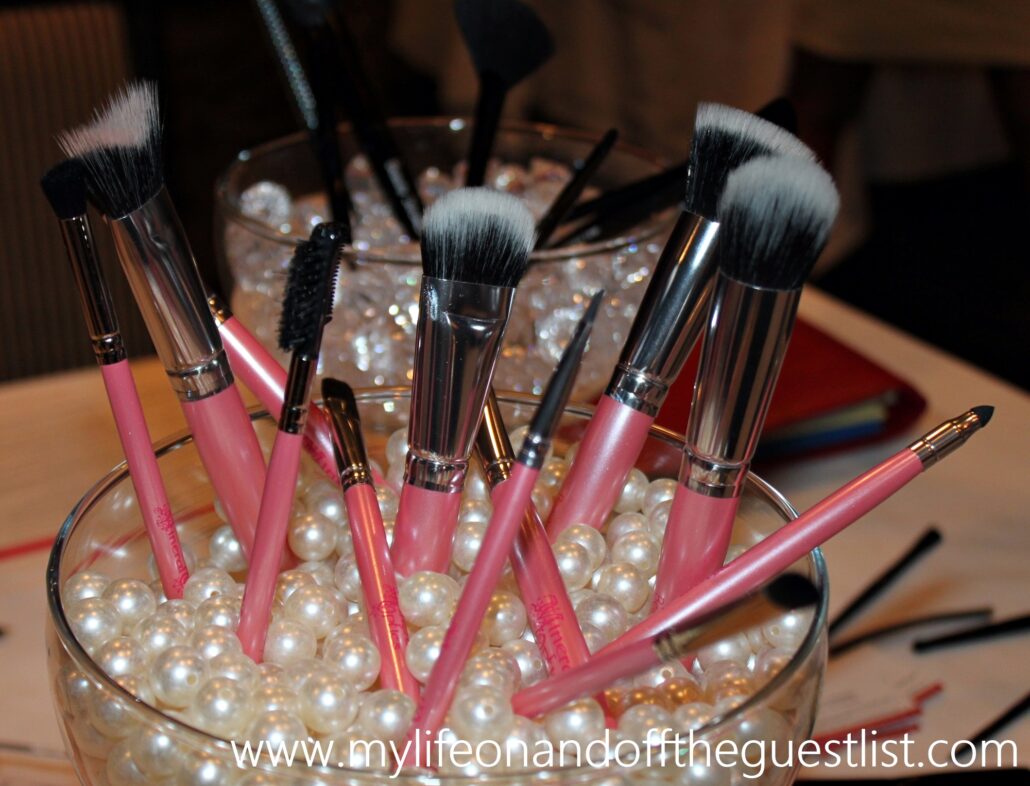 Speaking of makeup brushes, we're really excited about the cosmetic brushes from Beauty Strokes NYC. We're loving this range of superior professional cosmetic brushes that are encased in beautiful, artistically designed packages. Beauty Strokes features twelve premium brushes, available in two package styles: Retail and Professional. The hand-crafted brushes are made from 100% natural hair, and each brush comes with tips and techniques enclosed. Beauty Strokes also boasts a Mineral Optics brush range (shown above in pink). This unique brush program is designed for, but not exclusively to mineral makeup. The collection contains six brushes: three are optic brushes, two are finishing eye brushes, and one is a brow groomer.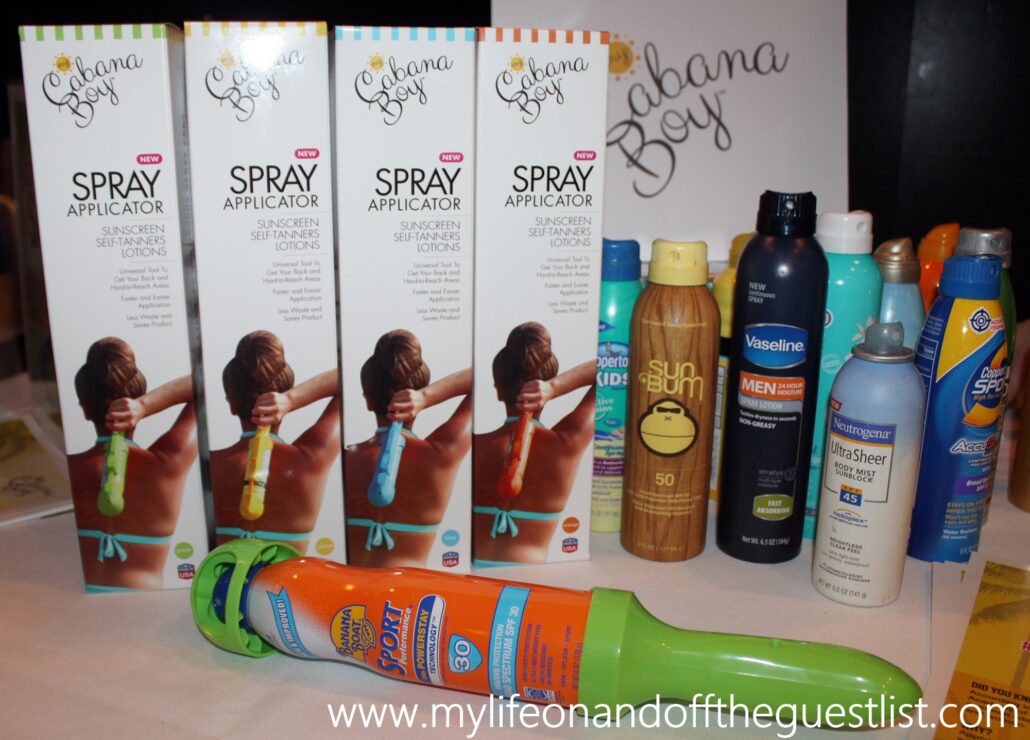 Ready to hear about more products we're excited about? We're officially into the summer season and that means it's time to really bring out the sunscreen. Of course, the ability to properly apply your sunscreen/sunblock, body lotions, and tanning lotions can prove difficult if you're solo. While complete coverage of our front and limbs are easy, when it comes to our backs and other hard-to-reach areas, it's not so easy. This is where the Cabana Boy Spray Applicator comes to the rescue. The Cabana Boy is designed to work with such brands as Neutrogena, Banana Boat, Bullfrog, and Coppertone products. It is ergonomically designed to provide maximize coverage on all your hard-to-reach areas, so you're assured to protect/moisturize all your intended spots.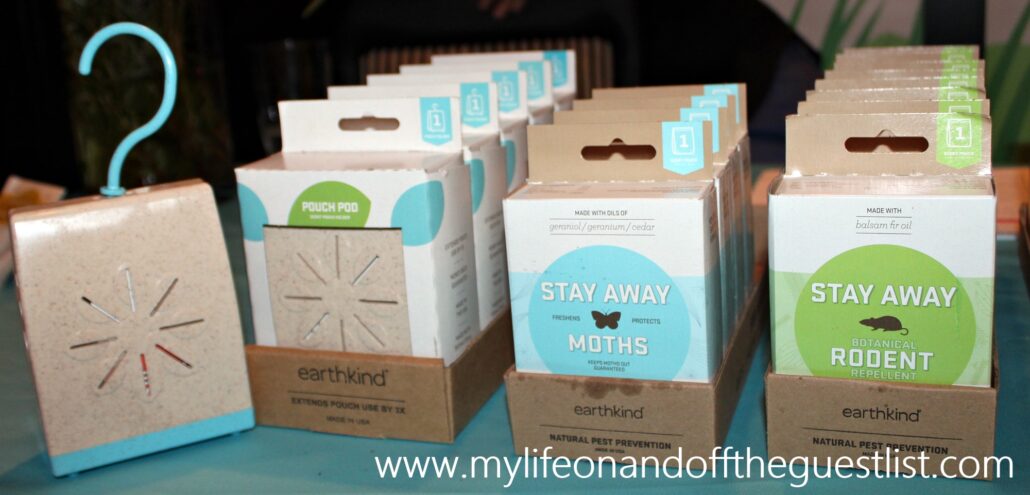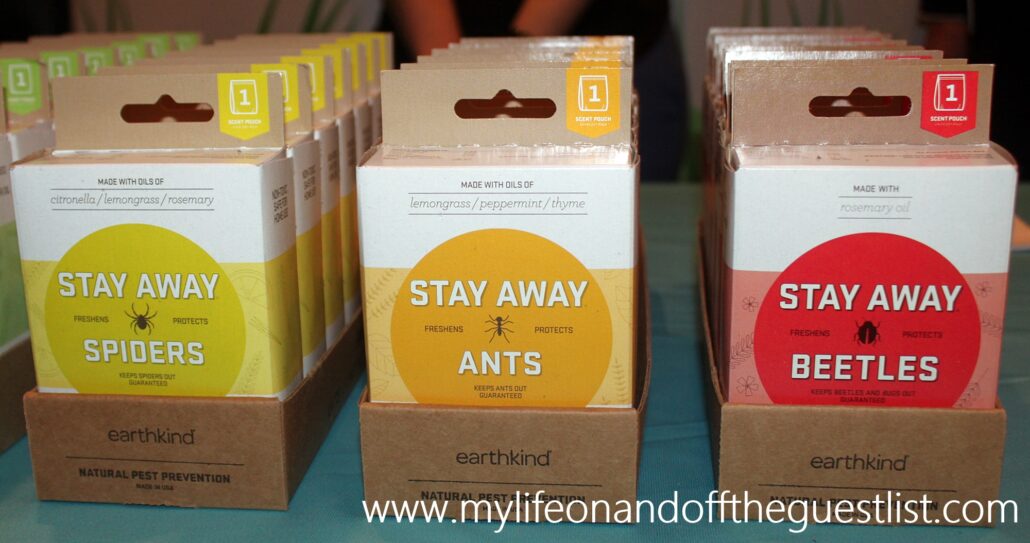 Staying on the topic of summer, it's not just the UV rays you've got to protect yourself from. The summer tends to bring in a lot of creepy crawlers, right into your home. While you think you can only get rid of them with poisonous repellents, there is another, safer way to repel pests from your home. Especially if they are birds – roosting birds can also cause mischief and need removing humanely, (visit https://www.apexbirdcontrol.uk/service/anti-bird-netting-hemel-hempstead for examples). You can find many bird control companies, who use harmless and peaceful methods to remove them as opposed to causing them unnecessary harm. However you may have a problem with mice, spiders, ants, moths, or beetles, in which case, Earthkind has a Stay Away Botanical Repellent right for the job. The no mess pest repellents are natural products are made of essential oils and plant fiber ingredients with no hazardous chemicals. Each Stay Away product comes in a patented pouch design to deliver a long-lasting, slow-release of proven essential oils, quickly repelling pests from treated areas, and reliably preventing re-infestation for up to three months. If these products aren't quite doing the trick, you can always hop on over to Pest Control Zone for some more tips on how to banish these pesky pests. I hope you're ready to say goodbye to creepy crawlers and hello to keeping your windows open. Alternatively, if you have a larger pest control problem and need to get in the specialists, you can always go to the Pest Control Experts online to see what they can do, or check your local listings if you are not in the area.
What do you think of the list of products we're excited about?