Is it too early to be thinking of holiday gift ideas? Some of you may say yes but if you saw some of the wonderful products we say from iHome, most of which are available now, you'd change your tune. Today we're highlighting some of our favorite products from the brand, all of which also make excellent back-to-school gifts. It was love at first sight when we laid our eyes on the iHome Color Changing Collection of products. Like us, the iHome Color Changing Collection will have you completely hypnotized.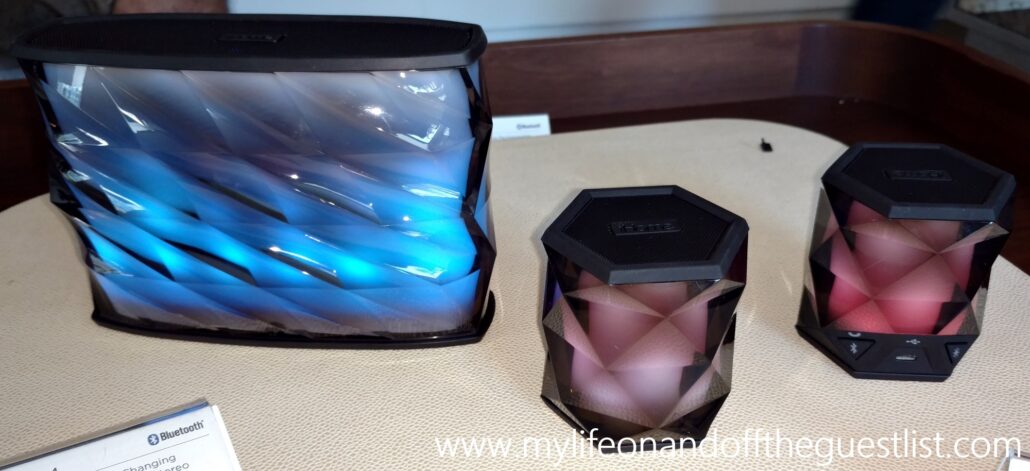 The iHome Color Changing Collection features a variety of products including Bluetooth and wireless speakers, over the ear headphones, and alarm clocks. With this collection, iHome literally fills your life with color, and coolness. We're completely head over heels with the Bluetooth Color Changing Rechargeable Headphones with Mic + Remote which color changing effects include color spectrum, favorite color, strobe to the beat, and color pulse.

These visually stunning Bluetooth and wireless headphones (it comes with a detachable flat cable that stays tangle-free) display a full spectrum of colors including blue, cyan, green, yellow, red, and purple. The Bluetooth boast an on-ear remote control that allows you to adjust the track selection, control play, and pause, answer and end calls, and control volume. Great looks aside, the great sounding headphones offer a rich and detailed audio sound, feature a rechargeable battery with included USB cable to charge it and it works with any 3.5mm headphone jack.
Another favorite from the iHome Color Changing Collection is the above speaker. Whether you're looking to add some coolness factor to a dorm room or at home, you can't go wrong with the Wireless Splash-Resistant Stereo Speaker + Built-in Power Bank. This geometrically-shaped portable speaker is seriously too cool for words. Bring the party and lots of style with you wherever you go with this color-changing beauty that allows you to stream audio (music and calls) wirelessly from your Bluetooth-enabled audio device. Thanks to its accompanying app, you can control the lighting effects and other functions, change to one of the six color modes to set the mood: Fast color blend, slow color blend, favorite color, EQ-style pulse to music, wave mode, and off. Its rechargeable internal lithium-ion battery allows you to enjoy up to 10 hours of music on the go. What more can you ask for!
For fans of all things small, iHome has the iBT682 Rechargeable Bluetooth Wireless Speakers (pictured in the second photo above) which has the features of the Wireless Splash-Resistant Stereo Speaker + Built-in Power Bank in a compact size. These powerful mini speakers, which fit in your hand, can be used together or separately (that's right, you get two of these color changing, translucent speakers). Enjoy up to 8 hours of music without missing a call. For more powerful music in a small size, check out the below Bluetooth Color Changing Dual Alarm Clock FM Radio with USB Charging and Speakerphone.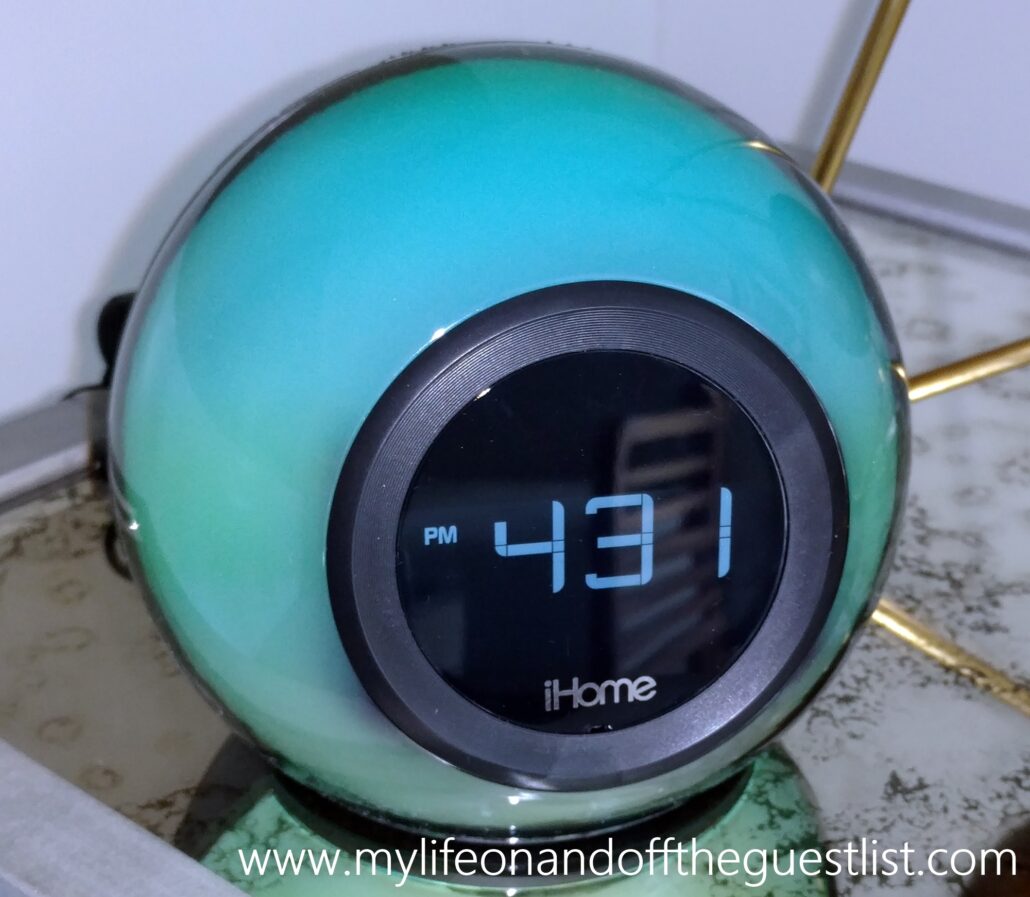 This Bluetooth-enabled alarm clock wirelessly streams music from your iPhone, iPad, Android, Windows, and other Bluetooth-enabled devices. It comes with a built-in mic, voice echo cancellation, answer and end call controls, FM radio with 6 presets, and two independent alarms that let you wake to either your playlist, FM radio or the built-in tone at separate times. It also features a USB port for charging both iOS and other devices, so you can enjoy your music while charging your device. This makes a great gift for any student who needs help waking up at home or at school.
All of these iHome Color Changing Collection products are available now at completely affordable prices. Nothing we've shared today is over $70.00. Great and very stylish technology at a great price. What are you thoughts on the iHome Color Changing Collection? Any favorite devices?