When it comes to connecting with your world, your smartphone is your lifeline. Without our cell phones, we really do feel lost. What happens when your connection to that lifeline is severed? What can you do to recover it? Can you afford to recover it? Some friends are recommending a phone repair in Bridgewater NJ, some are recommending a phone repair elsewhere. It can be such a stressful time! Avoiding the situation of a broken iPhone is obviously ideal. This is where cases are useful; they're a barrier or protection for your phone whenever it's damaged through being dropped or other scenarios. Many of us don't like to put cases on our phones due to them being ugly or not custom enough to reflect our personality. However, now you can personalize your own phone case with Custom phone cases for iPhone, Galaxy, and even iPads! Not only is this preventing damage to your phone, but it's also a case that you will never grow old of. We recently experienced just that when on a rainy day, our beloved, customized cell phone (which features our favorite color, and is inscribed with our name) fell from our hands and hit the concrete streets head one. Although our beloved phone still functioned (we continued receiving texts, emails, and calls), the touchscreen was cracked so severely, it no longer responded to our touch
Our options, say goodbye to our customized phone and get a new one, try to get it repaired by taking it to a Phone repair store, or try to repair it ourselves, which doesn't sound like the best option. Sadly our budget wouldn't allow for a new phone, the inquiries we made about repairs proved just as costly as purchasing a new phone, and we're nowhere gifted enough to try any DIY repairs. Thankfully, we found our smartphone savior in CellSavers, who provides quick, affordable and certified cell phone repair service at your door, be it your office or your home.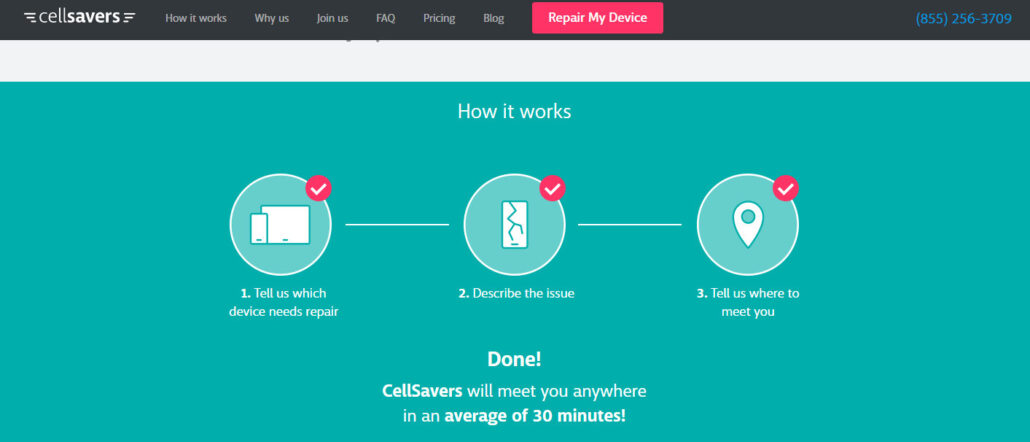 Say goodbye to the constant research in trying to find a reputable cell phone repair service that a) is within a bearable distance of your work or home, b) won't charge you an arm and a leg for repair services, c) won't have you waiting in line for hours, or d) leave you in limbo on the status of your repair request. With CellSavers, all those annoyances are gone. Not only do they come to you, their prices are lower than other repair services, even those offered by your phone's manufacturer. CellSavers normally repairs iPhones, iPads, iPods, and Samsung Galaxy models, but the repair tech worked his magic on my Moto X Pure.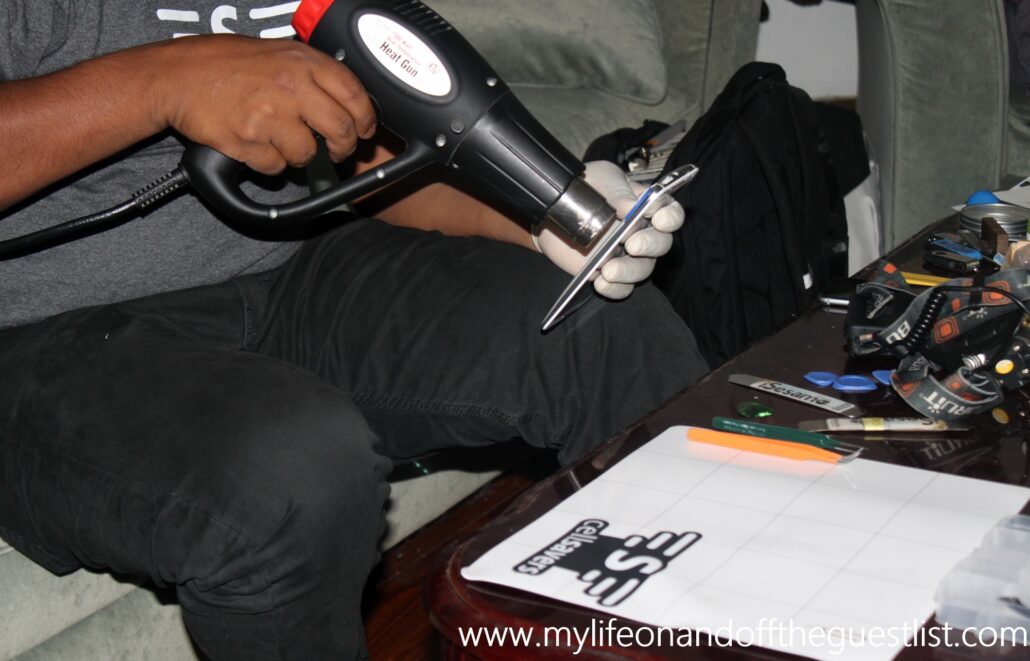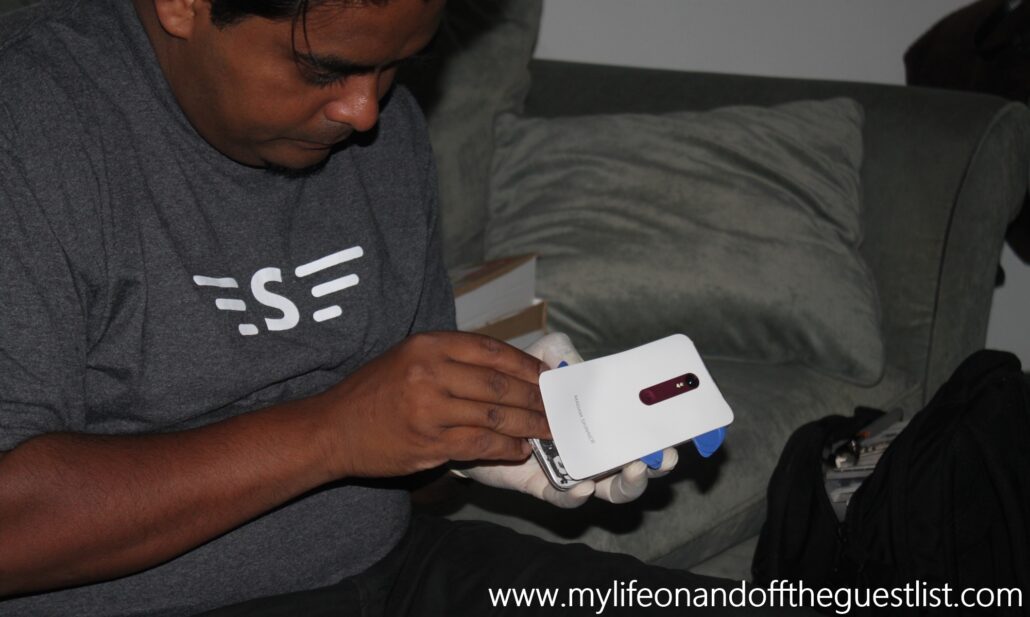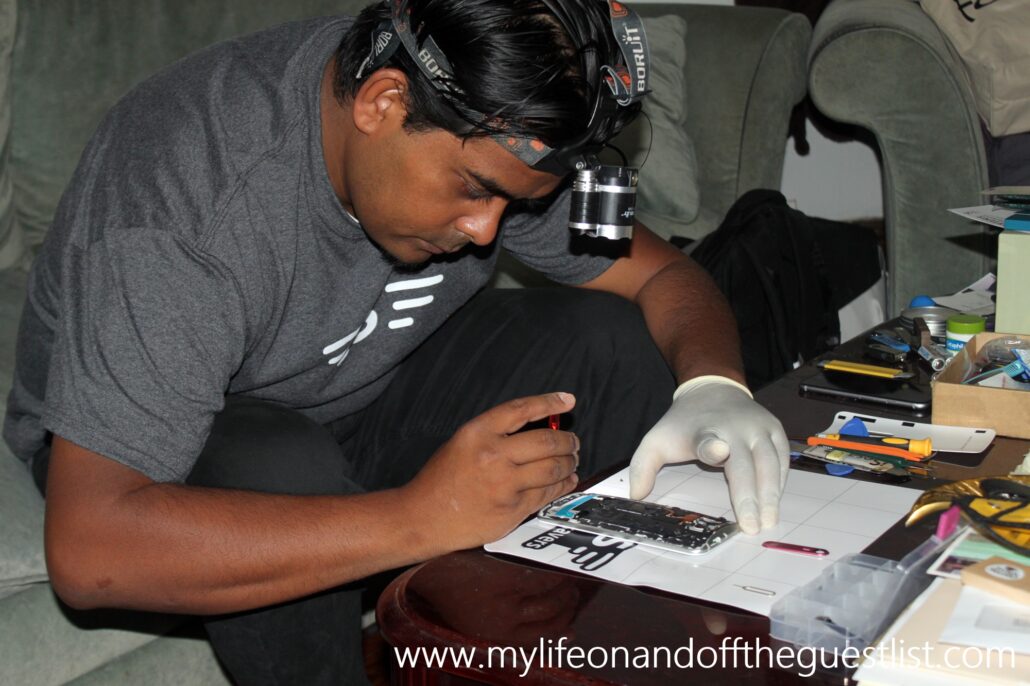 CellSavers makes it simple to book mobile phone repair, ONLINE! You pick the place, and they'll be there with tools in hand. Setting an appointment as ridiculously easy and involved just submitting my availability, the model of my phone and repair needed. Within minutes CellSavers confirmed the date, time, and the name and contact information of the technician, Clydal, that would be coming to my home for the repairs. To set up your iPhone, iPad, or Samsung repair appointment, click this link to begin your repair process. Armed with his tools and specialty headgear, Clydal proceeded to save my cell from the beyond broken mess you see back to its brand new form. Hence the name they're called CellSavers.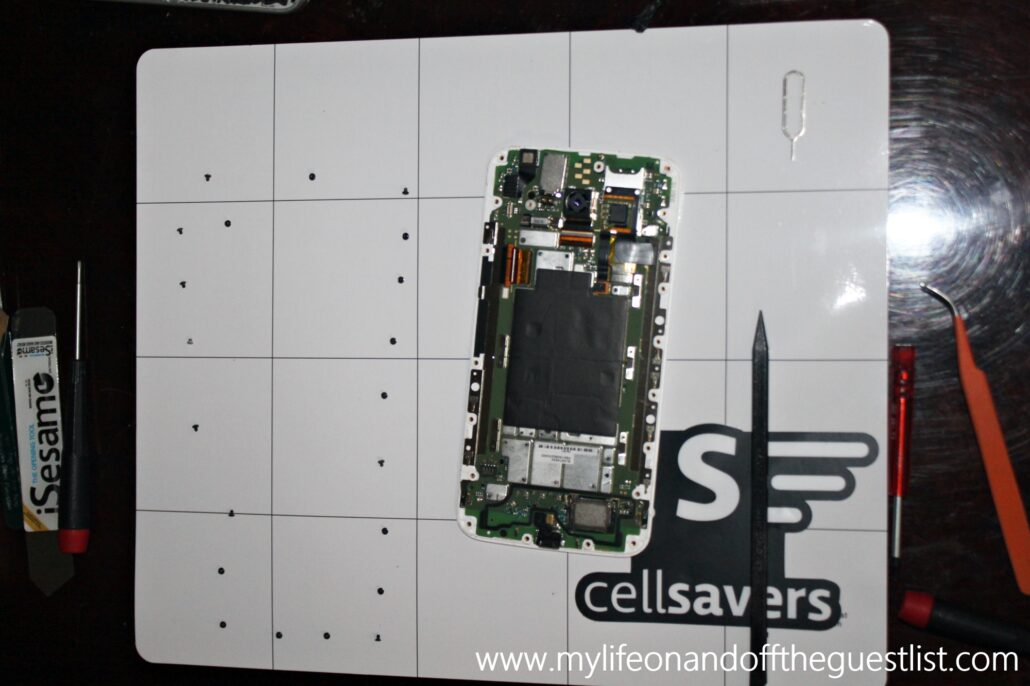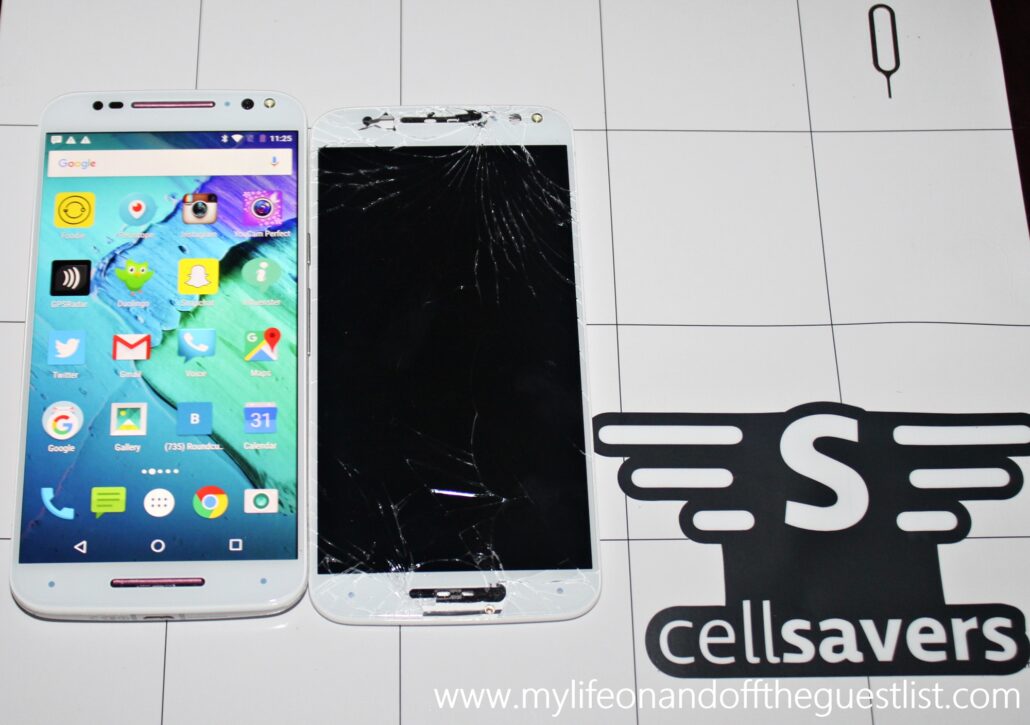 All the details and customization I used to build my phone were not lost, even the small add-ons like the pink details you see on the front. My Moto X Pure looked and worked as new as when I first took it out of its box.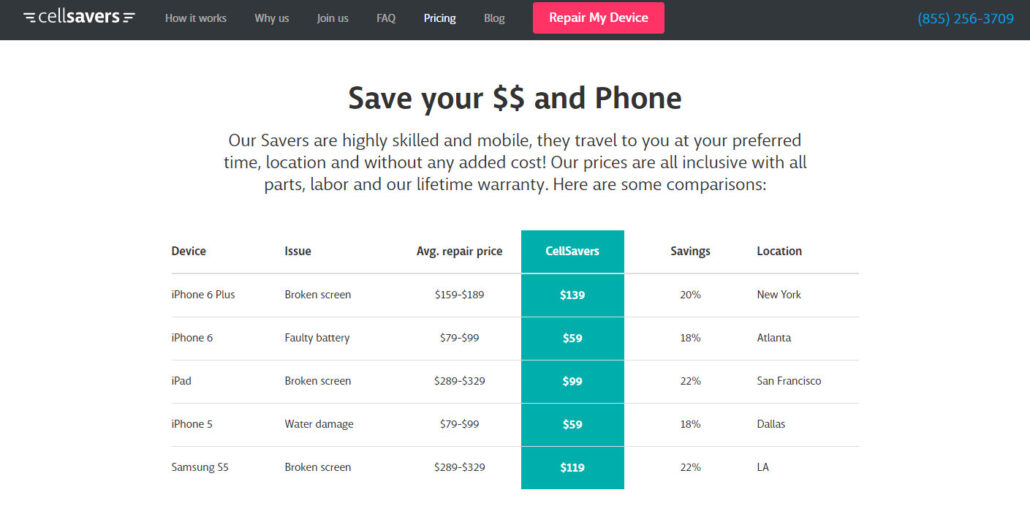 CellSavers currently offers cell repair in the following locations: Atlanta, Austin, Baldwin Park, Carlsbad, Chicago, Dallas, Del Mar, Encinitas, Fort Worth, Houston, Las Vegas, Los Angeles, New York City, Orange County, and Phoenix. As we stated before, their prices are significantly lower than other repair options, they come to you, and you get your fixed phone in an amazingly timely manner. What more can you ask for! Could CellSavers help you with a phone repair?