We're having some difficulty keeping up with all the summer rooftop parties we're invited to, not that we're complaining. With all the sadness happening in the world, we'll happily indulge in a little fun escape. We were invited by Aperol Aperitif to kick off summer and the Spritz cocktail season at Eataly's rooftop pop-up, Sabbia. We had quite a lovely time enjoying a few delicious Aperol Aperitif Spritz cocktails, and some wonderful bites. For those who don't know, Aperol is the perfect Italian aperitif, thanks to unique taste made of a brilliant mix of herbs and roots (some of which include bitter orange, gentian, rhubarb, chinchona, and others), and its reduced alcohol content.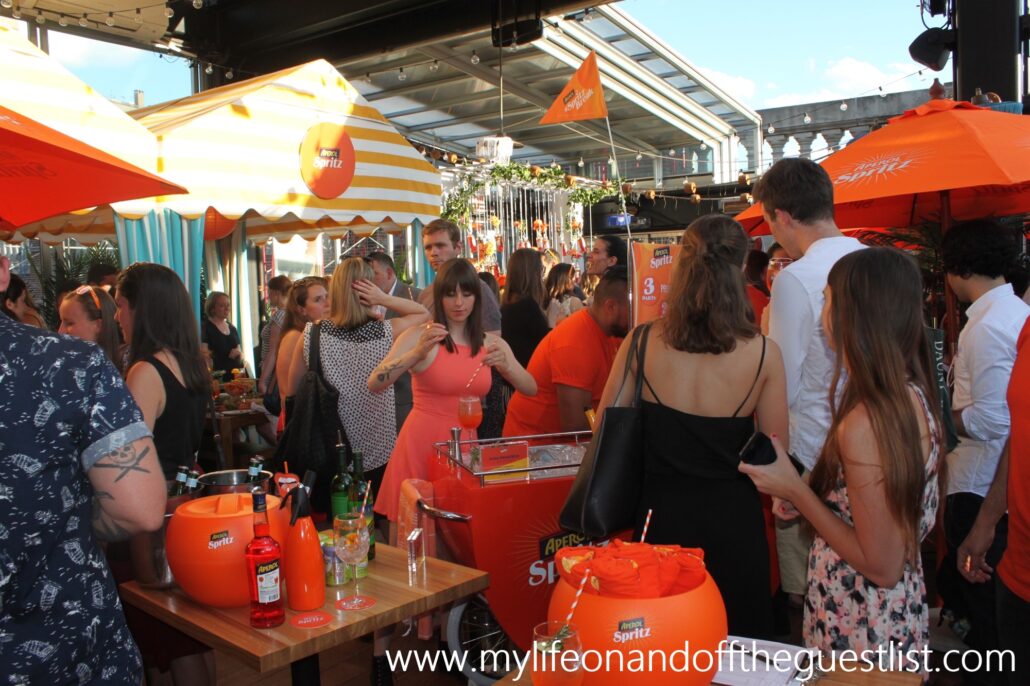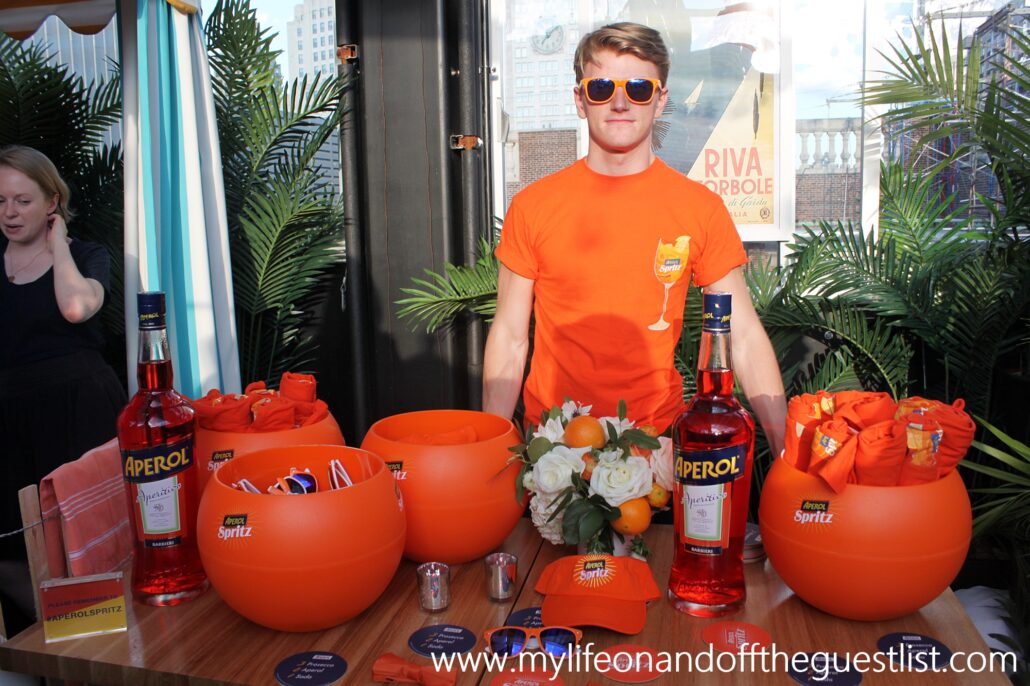 Attendees of the event were treated to cool Aperol swag, such as t-shirts, sunnies, caps, and even ties to compliment the Italian aperitif. Along with passed around cocktails, the event also boasted two Spritz cocktail stations and a station to add your own cocktail garnishes, featuring Joe Campanale, Beverage Director and Co-Owner dell'anima, L'Artusi, Anfora, and L'Apicio. If you want to know how to create the perfect Spritz cocktail at home, just remember 3, 2, 1! That's 3 parts Prosecco, 2 parts Aperol Aperitif, and 1 part soda. You can't go wrong with this easy recipe.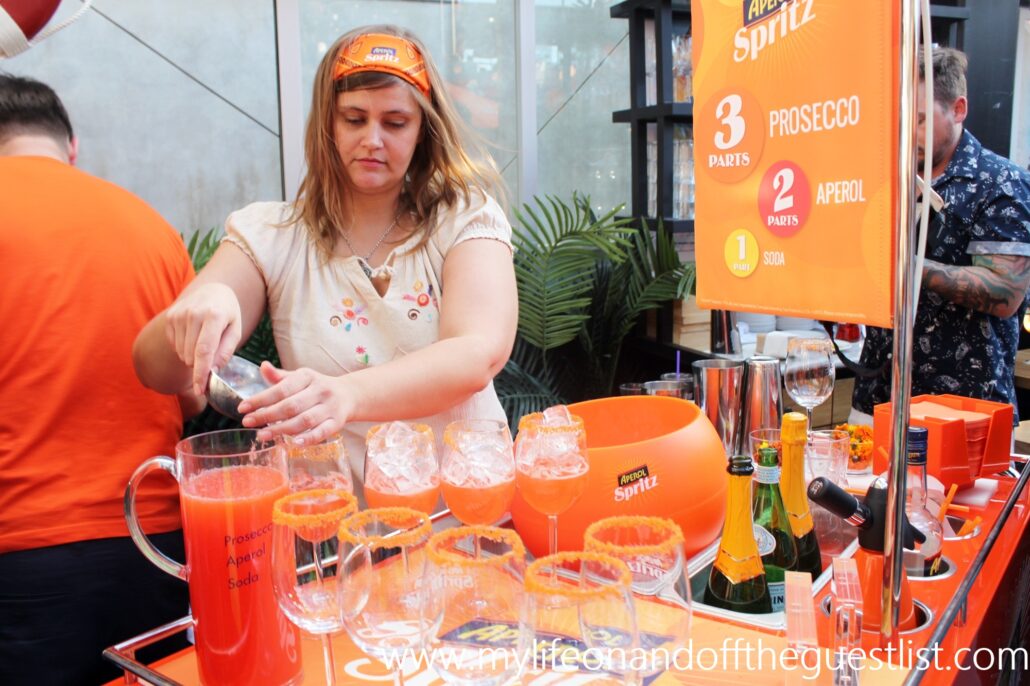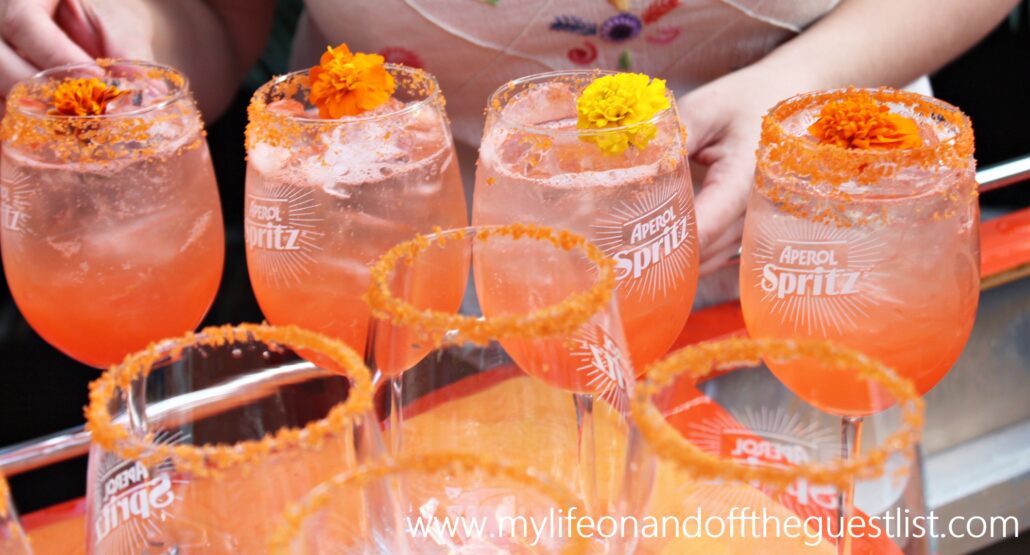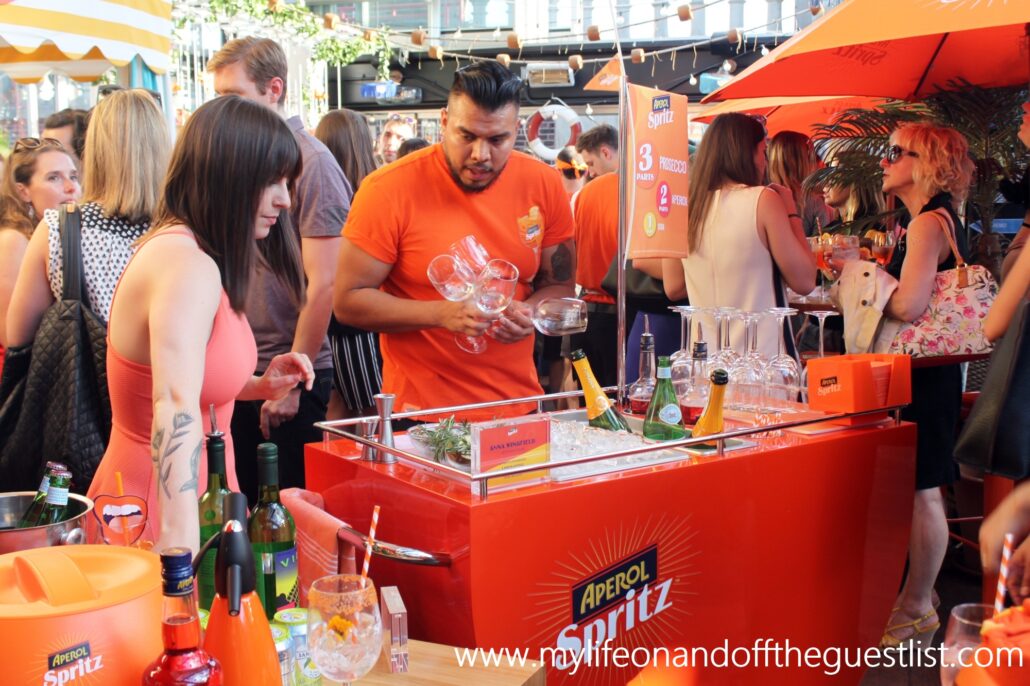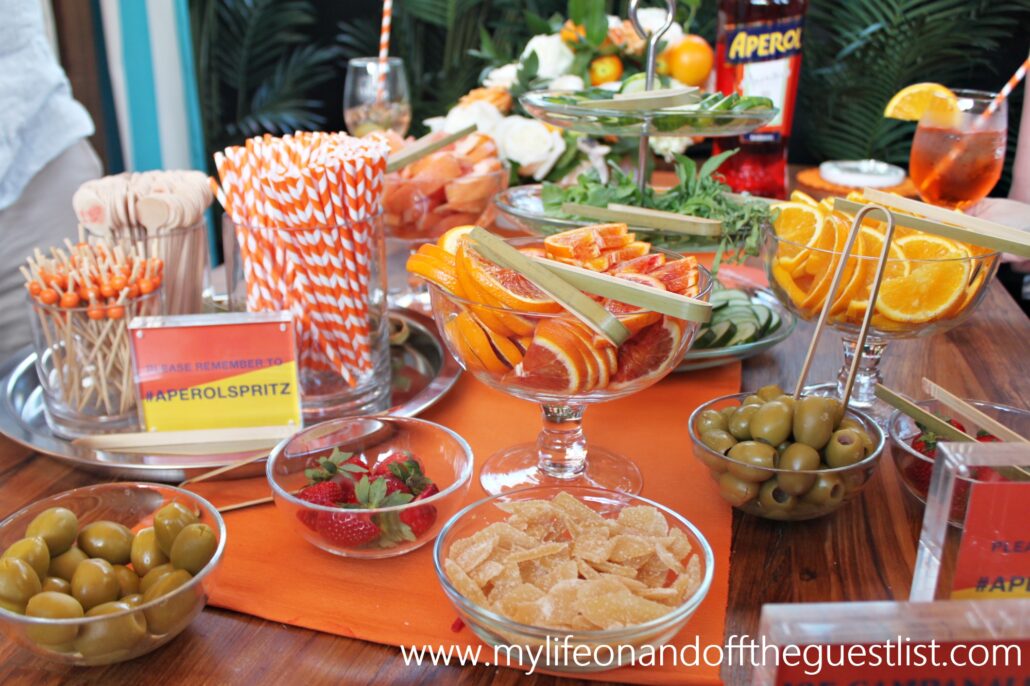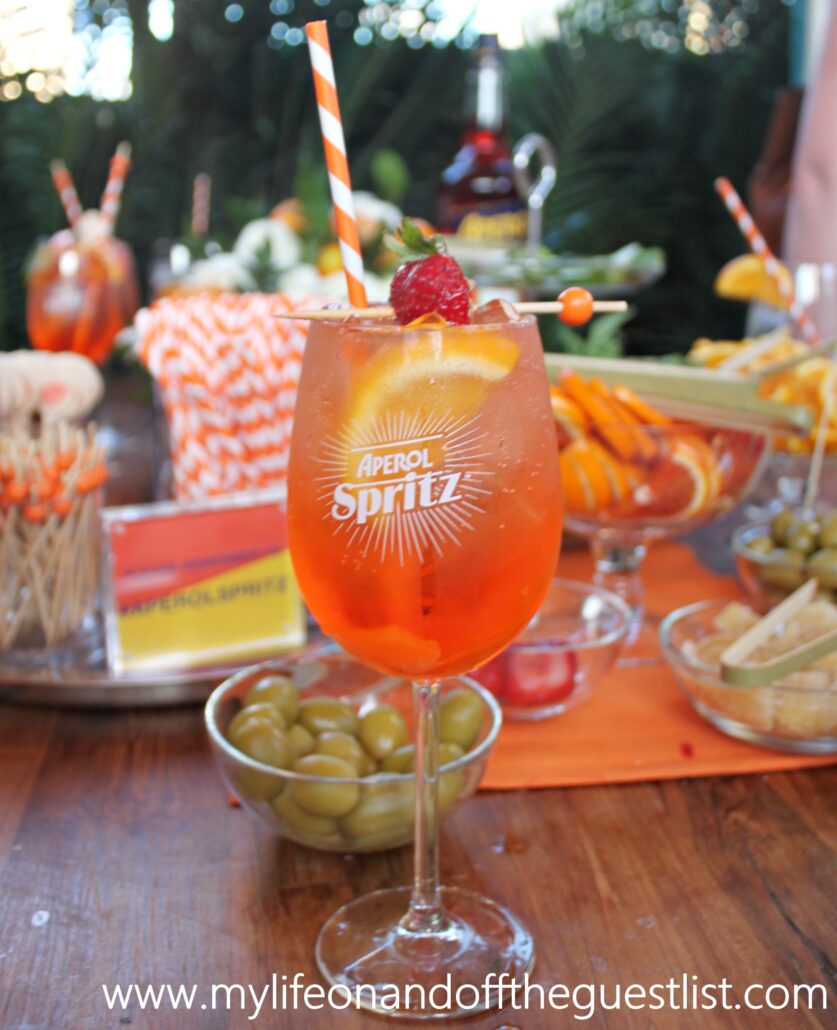 Don't those Aperol Aperitif Spritzes look delicious and refreshing? If you're familiar with Sabbia on the Roof at Eataly, you know the food is amazing. Guests were treated to a variety of delicious Assaggi (menu tastings) including Insalata Estiva con Anguria E Ricotta Salata, Panzanella, Prosciutto Cotto E Carciofi, Gamberetti Zucchine E Finocchio, Coppa Fontina E Radicchio, and Prosciutto E Melone.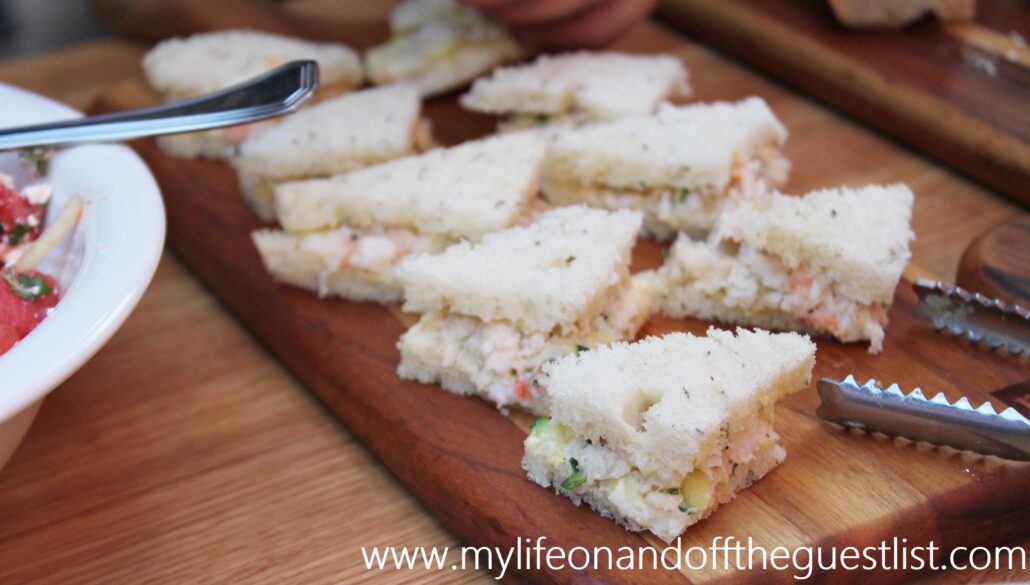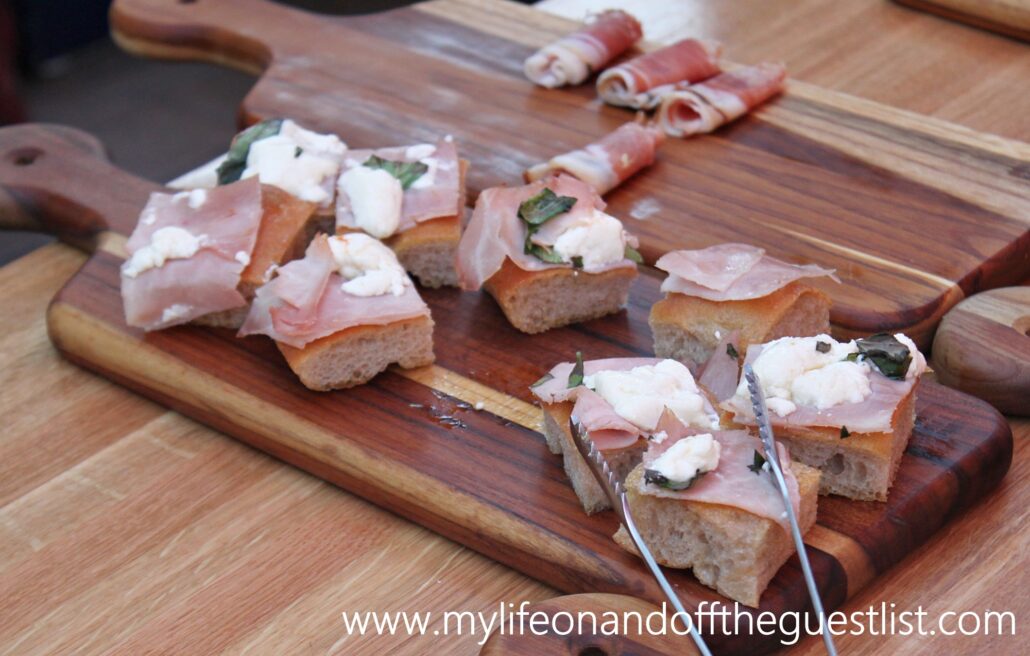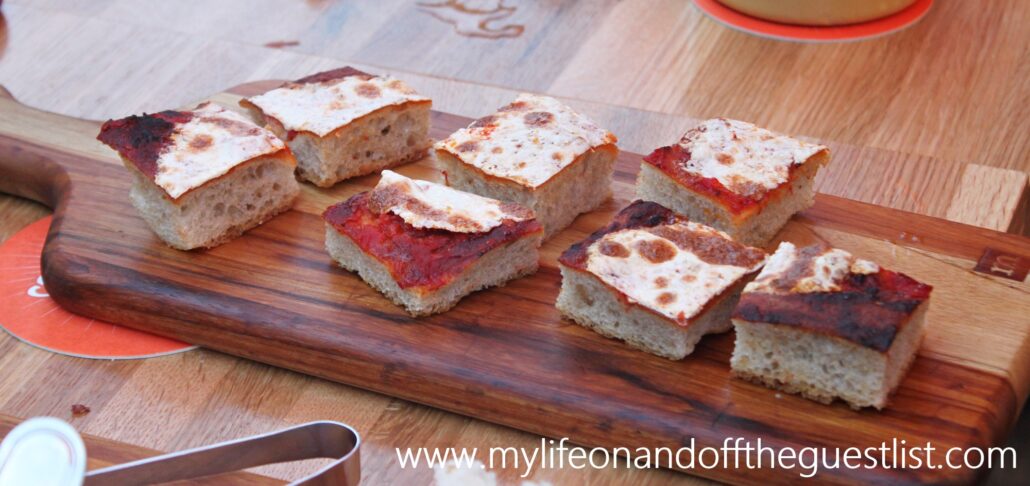 Sabbia on the Roof opened in May and remains open until October. We advise you take advantage of this great cocktail and dining experience. The Spritz cocktail season is here and awaiting your presence. Are you a fan of spritz cocktails? Will you be enjoying a few this season?