This shop has been compensated by Collective Bias, Inc. and its advertiser. All opinions are mine alone. #SeizeYourPoiseMoment #CollectiveBias
Late last year, we highlighted the newest innovative product to hit the incontinence market, Poise Impressa. Today we're happy to share the latest from the brand, the Poise Thin-Shape Pads. We love walking the city, especially during the summer, so when my mom (a long time fan of Poise products) comes to visit, I always encourage (she'll say force) her to join me in trekking the city. I'm an avid believer in making the most out of life and experiencing as much as you can. Great moments make great memories, so I am always up for seizing and creating wonderful moments. My mom and I usually stay out all day, which means making sure we have all we need to take on the day away from home, especially on days that are extremely hot and humid. For me, it is essential to make sure she's comfortable, especially as she's older. For her, that means adding Poise Thin-Shape Pads to the staple of items she needs.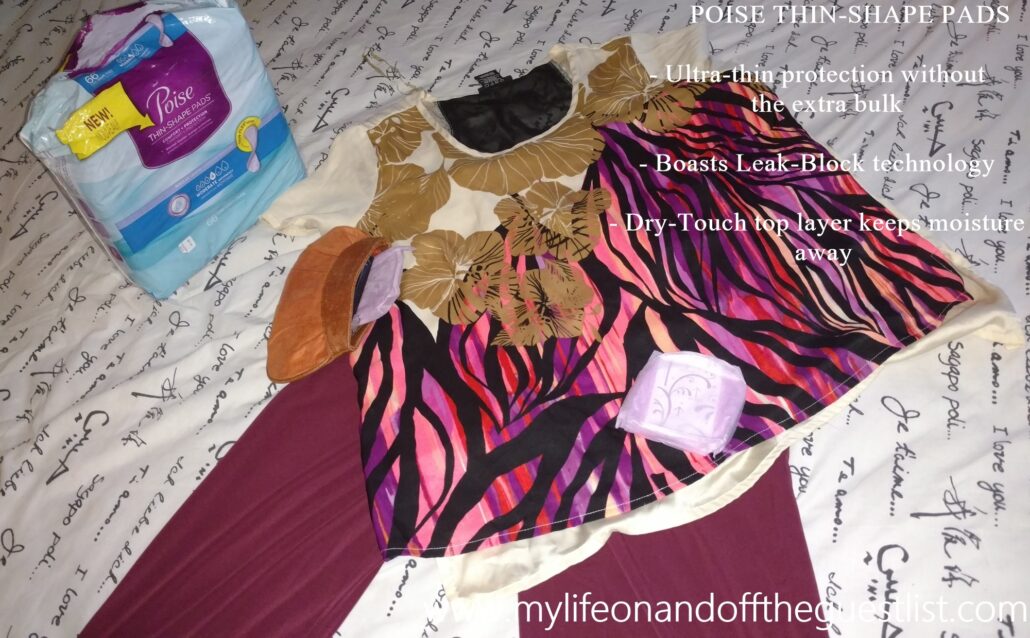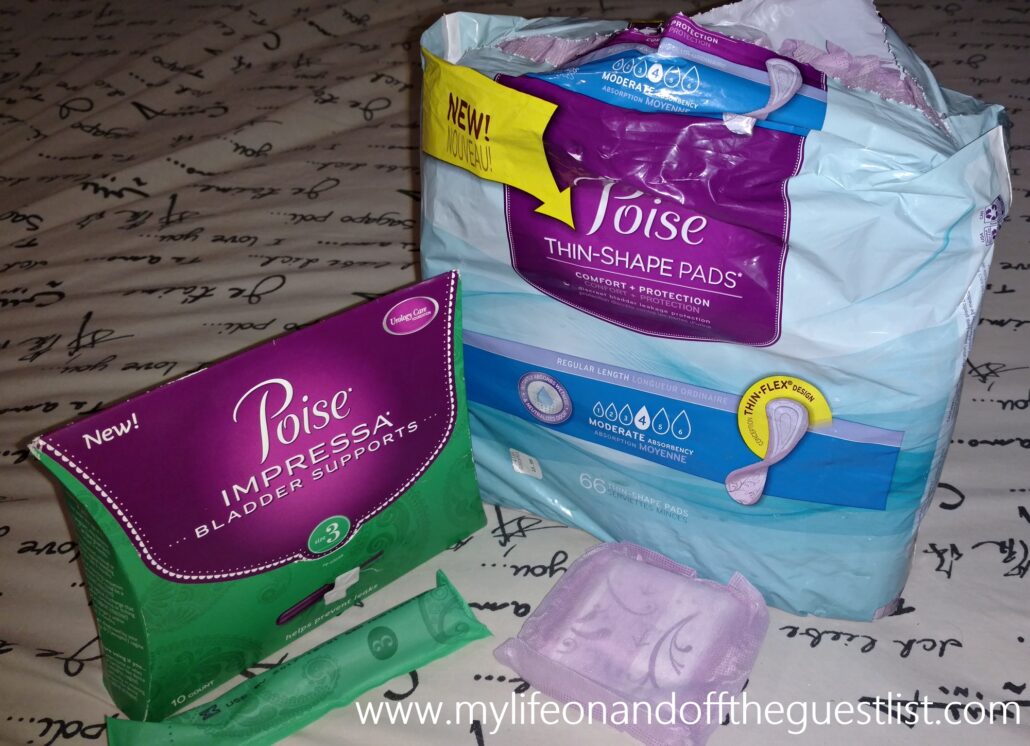 The day begins with her being comfortable, not just in the clothing she wears, but also feeling confident that she won't suffer any accidental leaks throughout the day so that naturally means stopping by our local RiteAid to stock up on Poise Thin-Shape Pads. Easy to find in the incontinence section, and with a package that includes a 66-count, stocking up on these ultra thin pads is a breeze. The new Poise Thin-Shape Pads are 40% thinner than the original Poise pads, making it perfectly thin enough to fit in her makeup bag.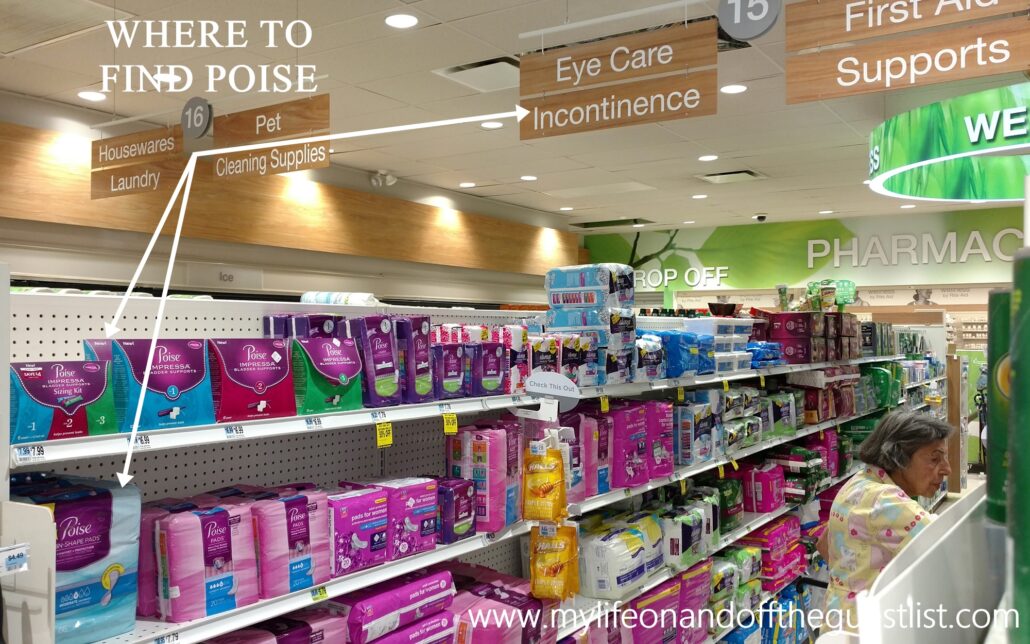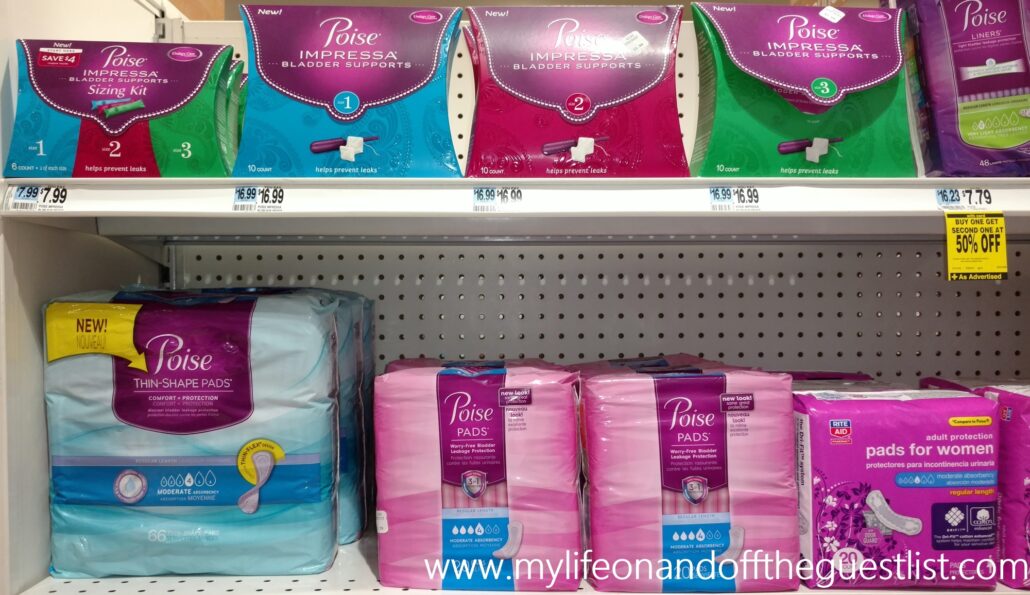 Because summer days can be incredibly hot, making sure we're fully prepared is key, so if you or someone you love is incontinent and wants to enjoy a day without worry, check out the checklist in the following tutorial on the must-have items you or your loved one needs before heading out:
Things to make sure to have in your bag to stay fresh on a hot summer day: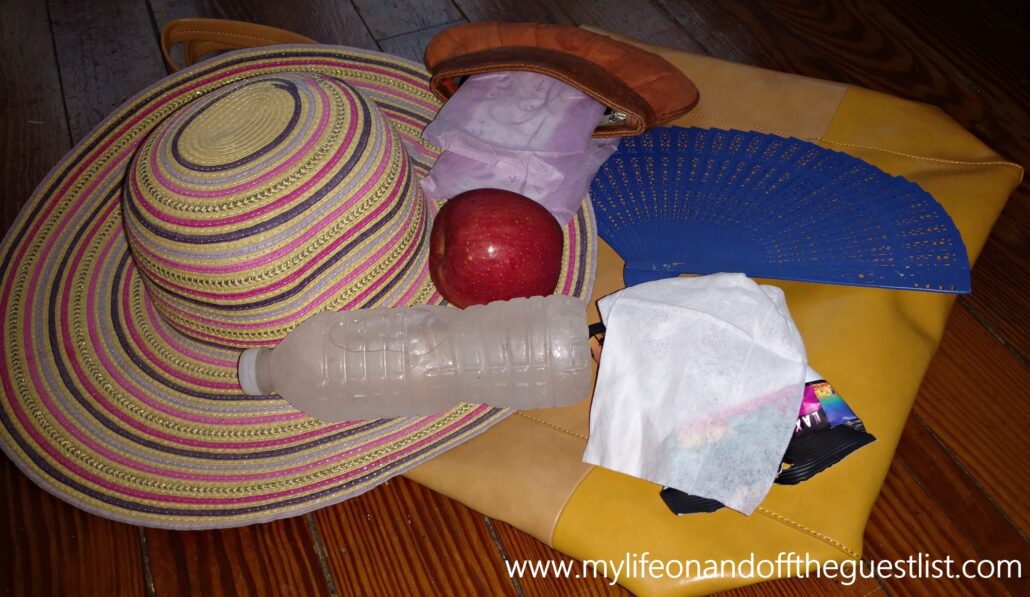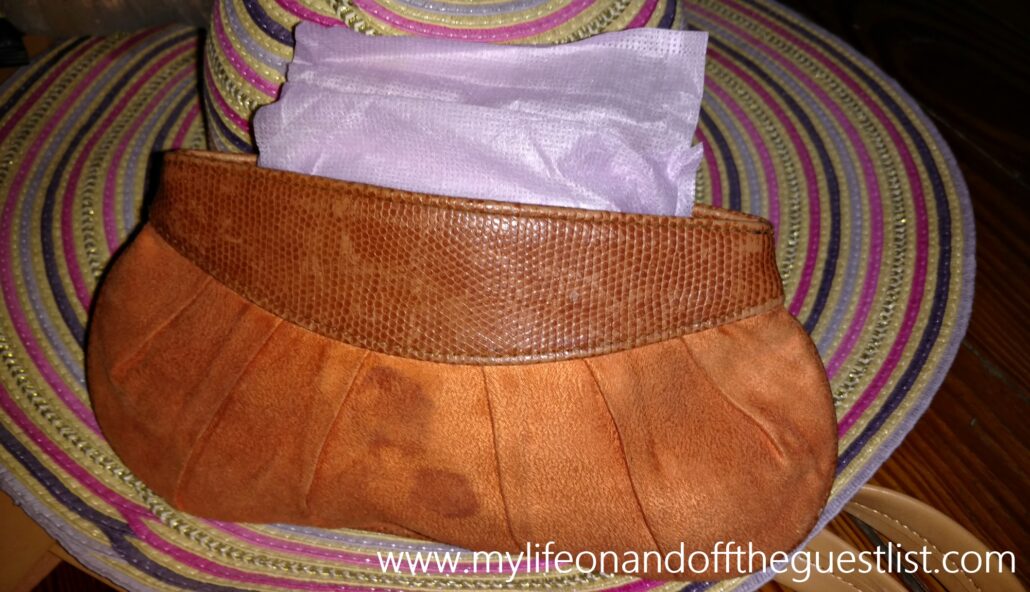 Water – For a long time, my mother didn't drink much water away from home because she was afraid of accidents, but on these 90+ degree days, there is no escaping staying hydrated for health reasons. Thanks to the Poise Impressa and now the new Poise Thin-Shape Pads, she no longer worries about that and commits to staying hydrated.
Makeup Wipes – Anyone who's been out in the incredible heat knows your beauty can end up running like it was Niagara Falls, plus if you're wearing flip-flops, get ready for some dirty feet. Having makeup wipes, instead of regular wipes gives you the benefit of not only keeping you fresh and clean, its hydrating ingredients is great for your skin.
Fan – My mom and I love fans, the femininity of it, the drama of it, plus it's a great way to keep cool when you're moving in between air conditioned environments. We both always make sure to keep one in our bags for those times when the heat is especially high.
Poise Thin Shape Pads – While you'll naturally leave the house wearing one, I advise carrying an extra just in case, especially if you'll be out for most of the day. Because they're ultra thin, you can fit multiple in your makeup bag, purse, etc. So walk all you want, laugh all you want, and shop all you want. The thin flex technology featured in Poise Thin Shape Pads moves seamlessly with your body keeping you protected and comfortable.

Hats – Fashionable and beneficial, a fabulous hat will keep you looking good and will keep the sun at bay, and help keep your makeup on your face longer.
Snacks/Fruit – Just as staying hydrated is important, having a healthy snack is essential. While we usually pop into a restaurant to grab lunch, etc, keeping snacks like fruit is a must as the heat and sun can drain your energy.
As you can see, there's no reason to let incontinence stop you from enjoying life and making the most of your day. My mom is walking more, and actually many times insists on staying out longer to experience the more of what the city has to offer. There's nothing stopping you from making and capturing those wonderful life moments. Are you ready to seize your moments with Poise Thin-Shape Pads? Stop at your local RiteAid to #SeizeYourPoiseMoment.