If you have poked your head out from under your wonderfully air-conditioned apartment (if you're one of the lucky ones), you'll realize it's hotter than hot today. On days like this, it is essential to stay hydrated. While drinking water is fantastic, sometimes you may need more than just hydration. Wouldn't you love a beverage that revitalizes you, or packs your body with nutrients and vitamins? While attending the Summer Fancy food Show, we came across some wonderful good for you drinks to keep you refreshed and revitalized during these especially hot summer days. We're highlighting delicious coconut waters, iced teas, and sparkling beverages that will rescue you on those unbearable days.
COCONUT WATER
We all know the hydrating and replenishing benefits of coconut water, so of course, it is the number one good for you drinks on our list. Check out what we're loving from Coco Community, Harmless Harvest, and FOCO.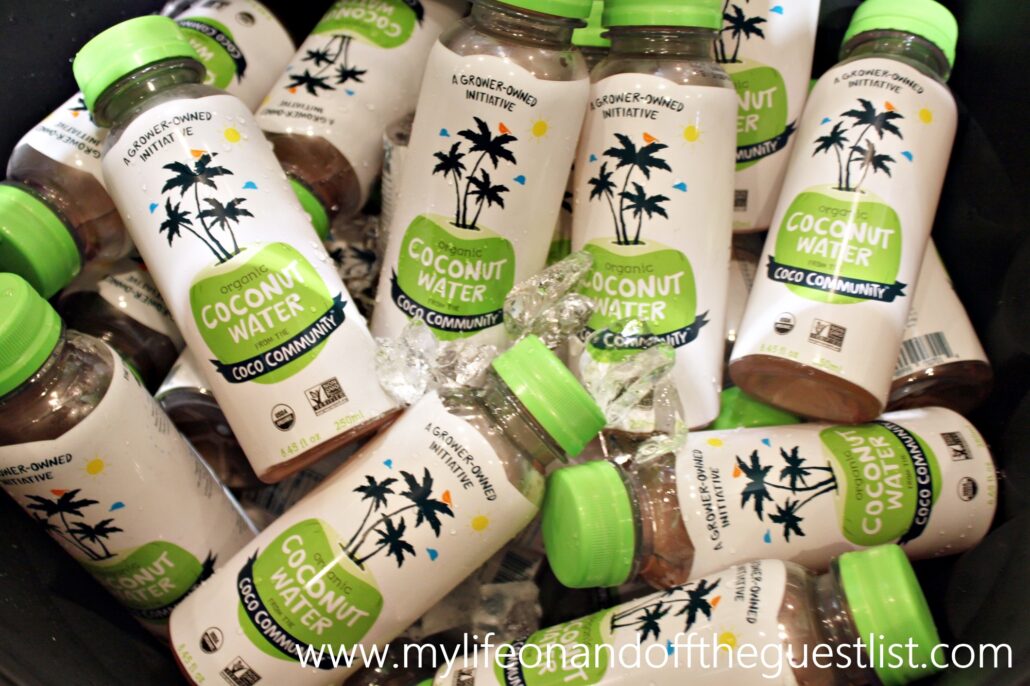 Fans of Vita Coco will fall head over heels with their new range of organic coconut water, Coco Community. Partnering with the local community in the Ratchaburi Province in Thailand, they empower the community by making a long-term commitment to buying the Nam Hom coconuts exclusively from these farmers. The coconuts are picked during the 3-4 day period when they're perfectly ripe, then washed and opened. The coconut water is then thermally processed to ensure a high level of food safety while preserving the nutrients and authentic flavor that make the Nam Hom so special. The Coco Community coconut water has no additives, preservatives, or anything else added!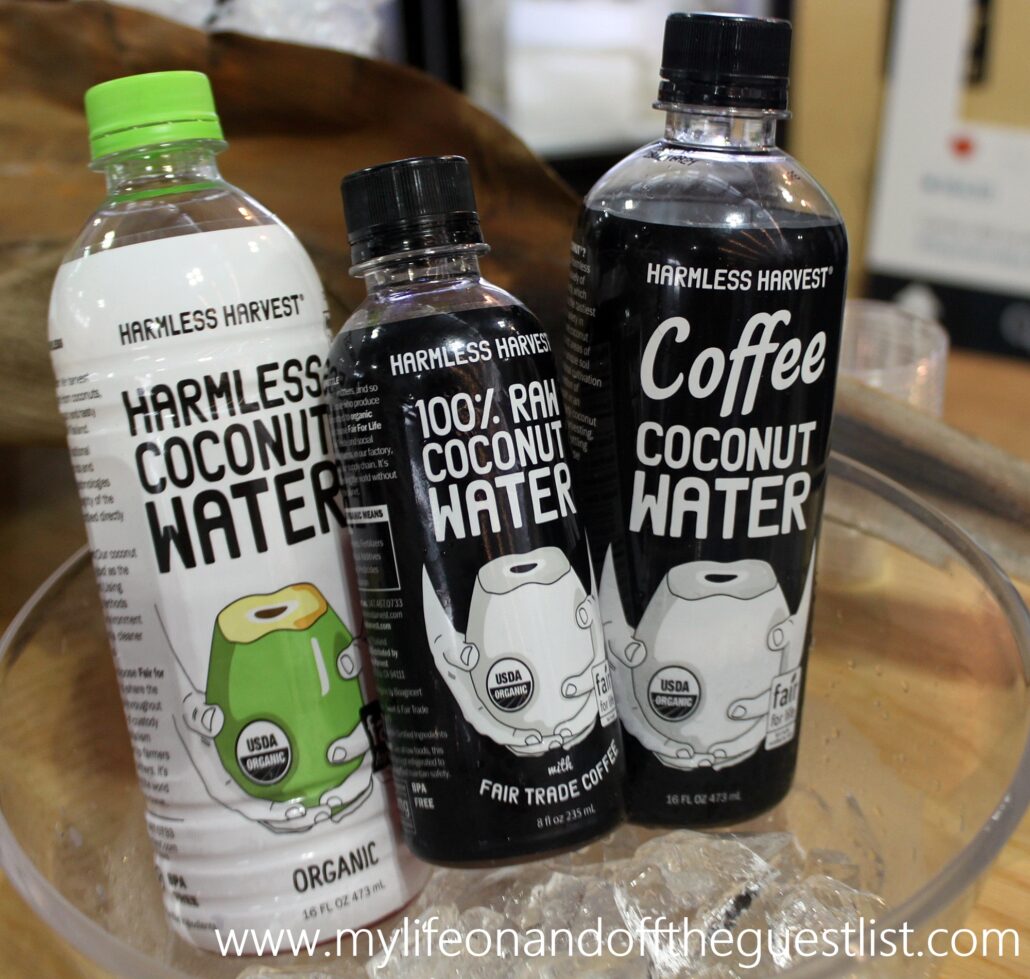 If you've ever walked into an organic store, then you're familiar with Harmless Harvest Organic 100% Raw Coconut Water. This Fair Trade, and Fair for Life Coconut Water and Fair Trade Coffee Coconut Water has won the hearts of coconut lovers everywhere. Harmless Harvest was the first US company to use Nam Hom coconuts, to be 100% certified Organic, to pioneer a Multi-Step Micro-Filtration Processing, and to use High-Pressure Processing (HPP) to avoid heat pasteurization. They've also recently added an organic option for those who want both hydration and energy. Blending their coconut water with the bold flavor, of Fair Trade, organic Arabica coffee beans from Cajamarca, Peru, this new good for you drinks pack quite the organic kick.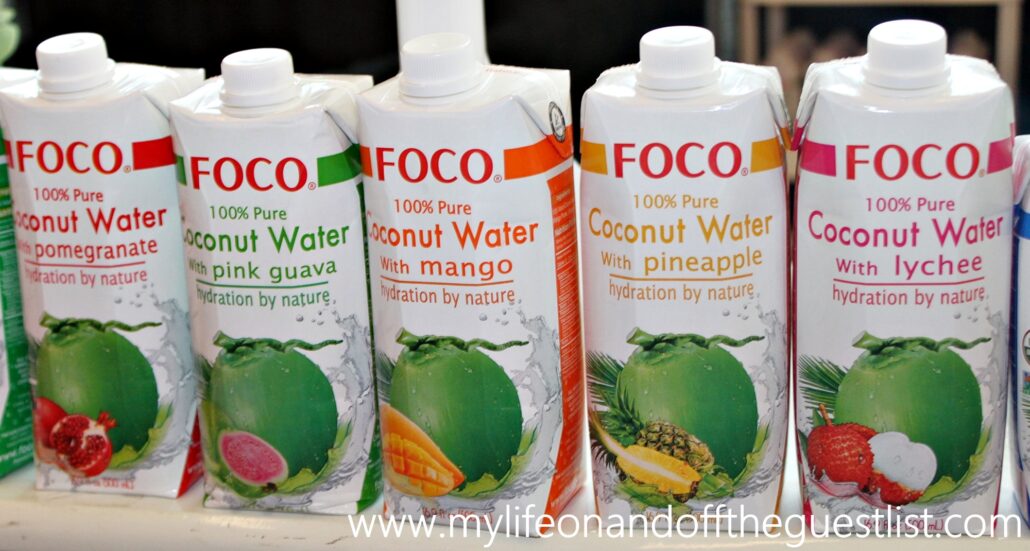 100% pure coconut water is delicious, but sometimes you may want to add a bit of exotic fruit flavor.  Harvested from hand-picked young green coconuts, FOCO Coconut Water is a natural isotonic beverage that will hydrate your body as you enjoy its refreshing, pure taste. FOCO boasts five essential electrolytes and comes in a variety of flavors that combine the young, green coconut water with bold flavors, such as ripe juicy mangoes, the fresh exotic taste of Lychee, fragrant and crisp taste of pink guava, sweet, ripe pineapples, and the light, sweet and tart taste o pomegranates.
ICED TEAS
If you're one of those who prefer a tall glass of iced tea in favor of coconut water, we've got some delicious options for you from Bolani Teas, Bare Nature, and Arteasan. These are not ordinary ice teas, these good for you drinks boast more than just a refreshing taste.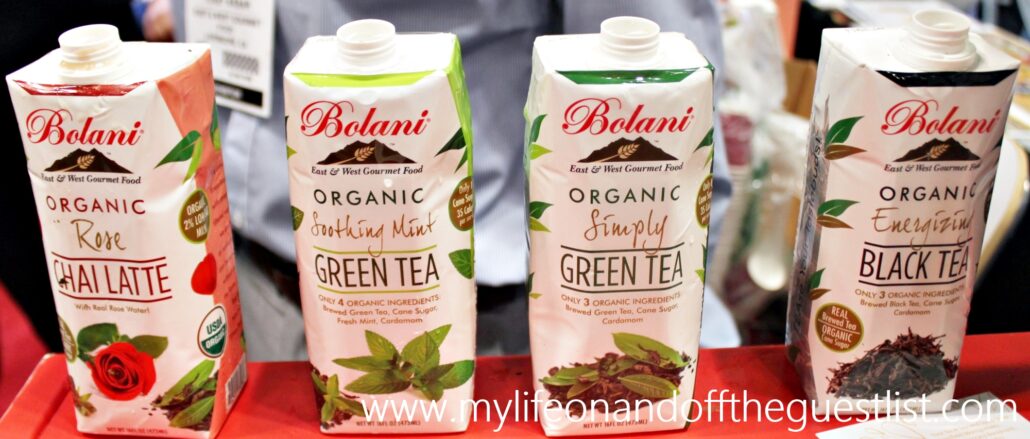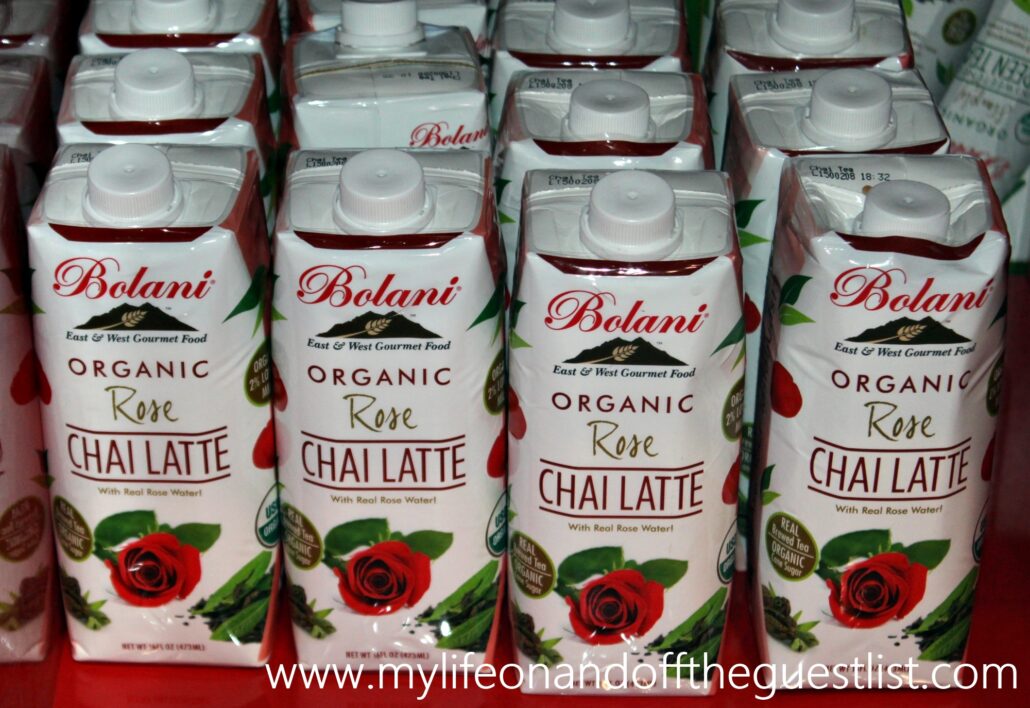 Bolani is very new to us and we discovered it by accident at the Summer Fancy food Show. This month, they launched four organic iced tea flavors: Unsweetened Green Tea (only 3 ingredients), Soothing Mint Green Tea (Only 5 ingredients), Energizing Black Tea (only 4 ingredients), and Rose Chai Latte (no powders or extracts), and they're all delicious. Bolani teas are made from 100% brewed Organic tea leaves with reverse osmosis water. They don't use any powders or extracts in their teas and house them in TetraPak aseptic bottles. The teas contain ONLY 5 ingredients or less, are only sweetened with Organic cane sugar and only have 8g of sugar per serving. We were really taken with the Rose Chai Latte, which contains real rose water, known for its anti-inflammatory properties. The Rose Chai is a delicious, creamy escape that will have you continuously reaching for more.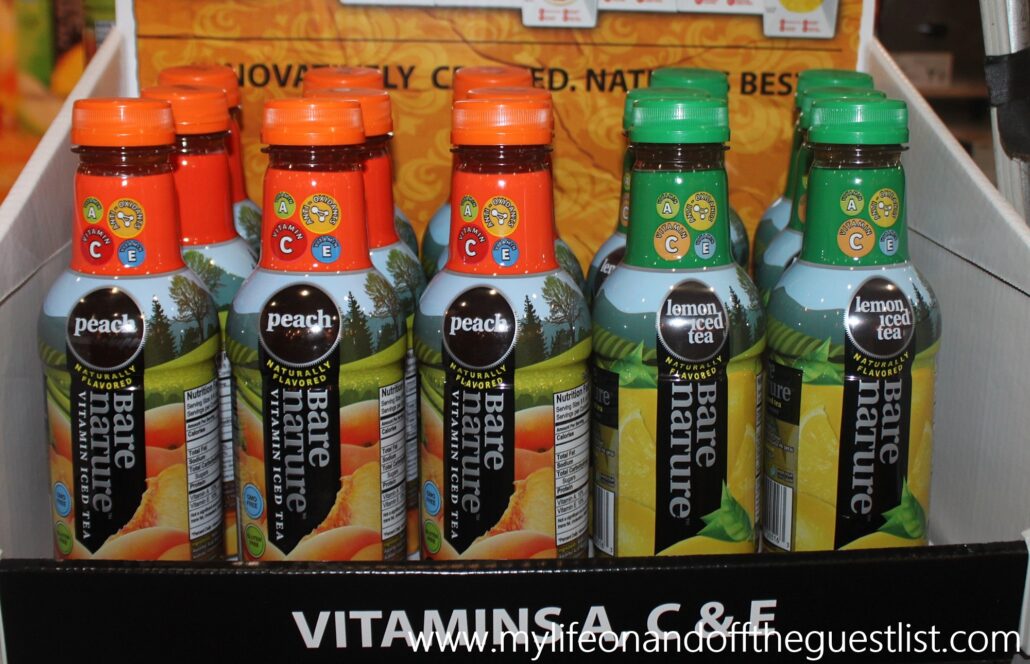 A delicious and utterly refreshing iced tea with the added benefits of vitamins. What more can you ask for in the nutrient-sapping heat of summer days! These good for you drink boast Vitamins A, C & E – Vitamin A is great for eyes and skin; Vitamin C keeps gums and teeth healthy; Vitamin E acts as a powerful antioxidant by neutralizing free radicals in the body that cause tissue and cellular damage. Not only are they delicious, the Bare Nature Vitamin Iced teas also contains antioxidants that help remove potentially damaging oxidizing agents in the body, protect from different diseases, slow down aging and boost immunity. They contain no preservatives, no artificial color or flavors.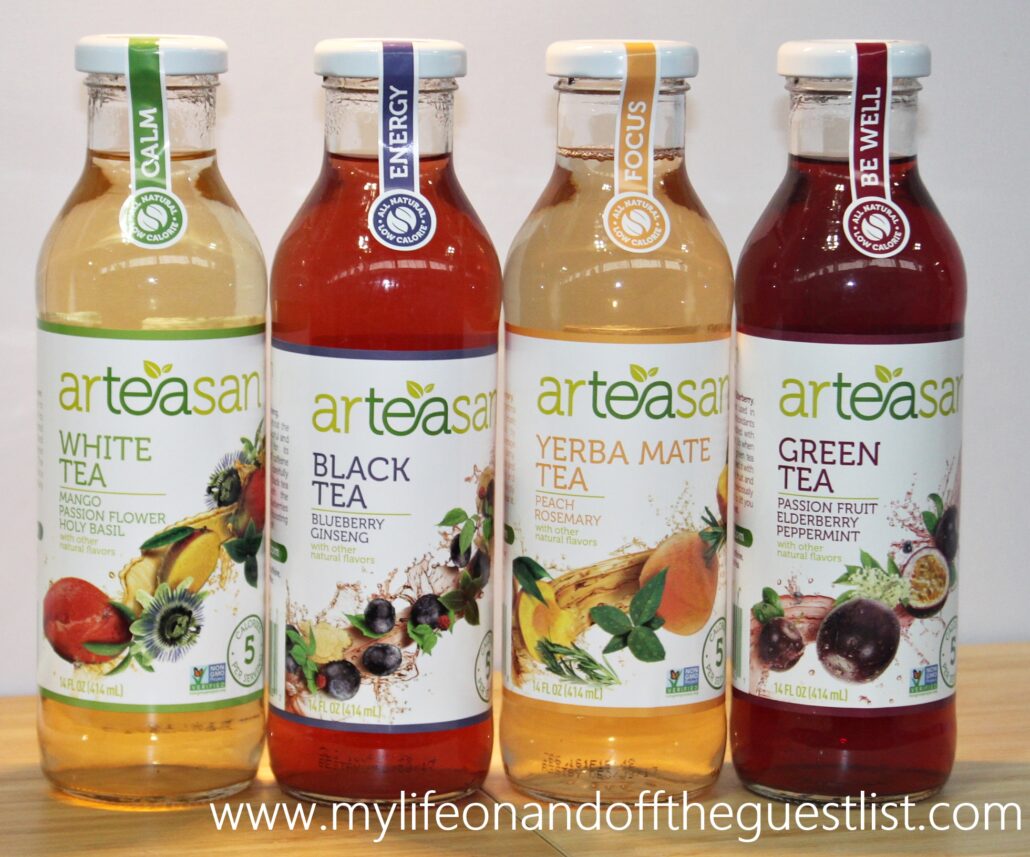 Ready for some exotically flavored teas bursting with ingredients to help heal your body? With great flavors like passion fruit and elderberry (be well), blueberry and ginseng (energy), mango and passionflower (calm), and peach and rosemary (focus) paired with green, white, black and yerba teas, these delicious infusion of teas, fruits and botanicals can help restore, refresh, and replenish your body.
SPARKLING DRINKS
Sometimes a sparkling beverage is just what you need to cool yourself down on a blistering hot day. The effervescent bubbles are a healthy way to enjoy the satisfying sensation of drinking a soda without the unhealthy things artificial sodas contain. These good for you drinks can be flavored sparkling drinks or organic sodas, like those we're featuring from La Croix, and Sipp gives you all the benefit of delicious refreshment that's a perfect way to cool down.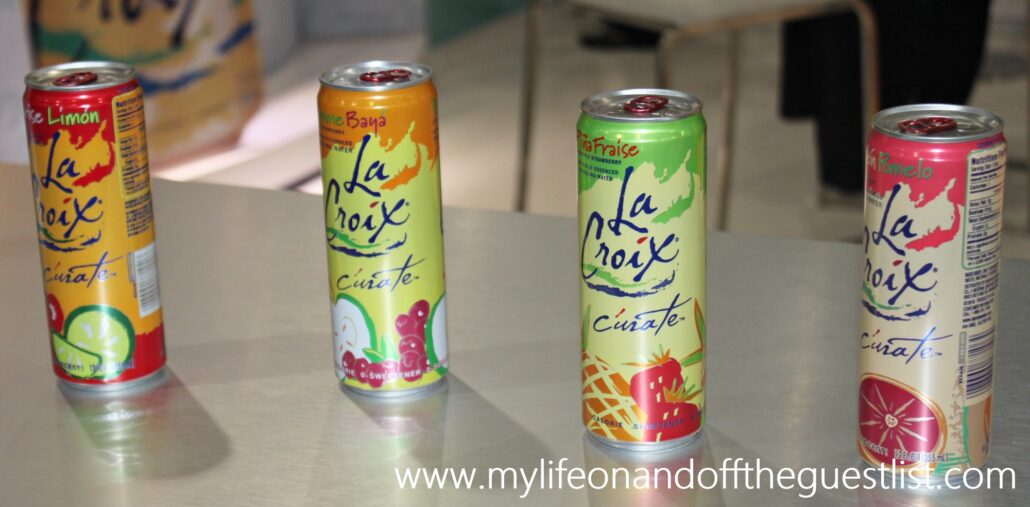 Known as the #1 sparkling beverage in the US, LaCroix adds a new product extension to their sparkling beverage, LaCroix Cúrate. These new sparkling waters are calorie, sweetener, and sodium free, boast more robust flavors, combine French and Spanish languages and flavors, such as Cerise Limón (Cherry Lime), Pomme Bayá (Apple Berry), Piña Fraise (Pineapple Strawberry), and Melón Pomelo (Cantaloupe Pink Grapefruit). For those looking for a change from artificially flavored, and artificially sweetened carbonated beverages, add the 100% natural, calorie-free, sugar-free, and sodium-free 12oz tall LaCroix Cúrate cans to your grocery list.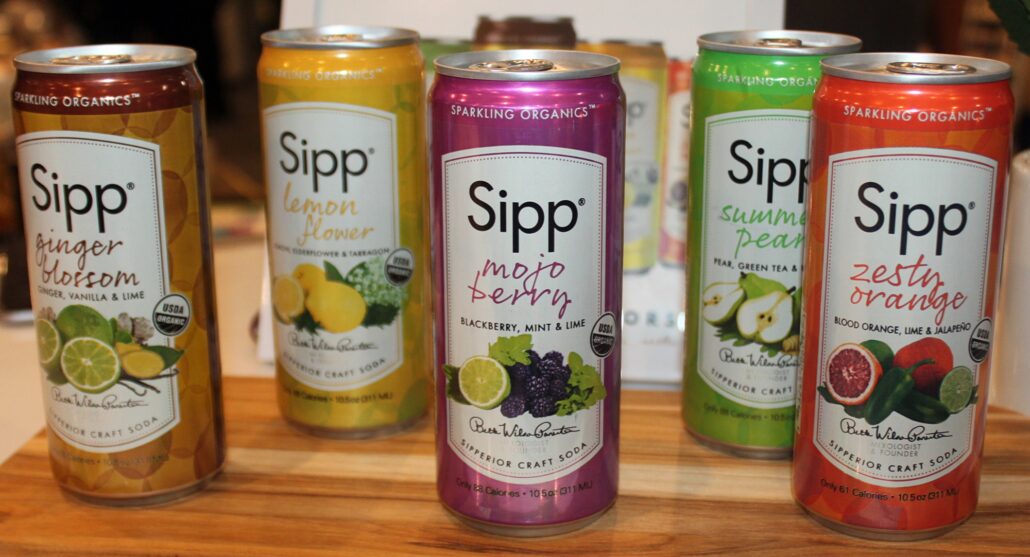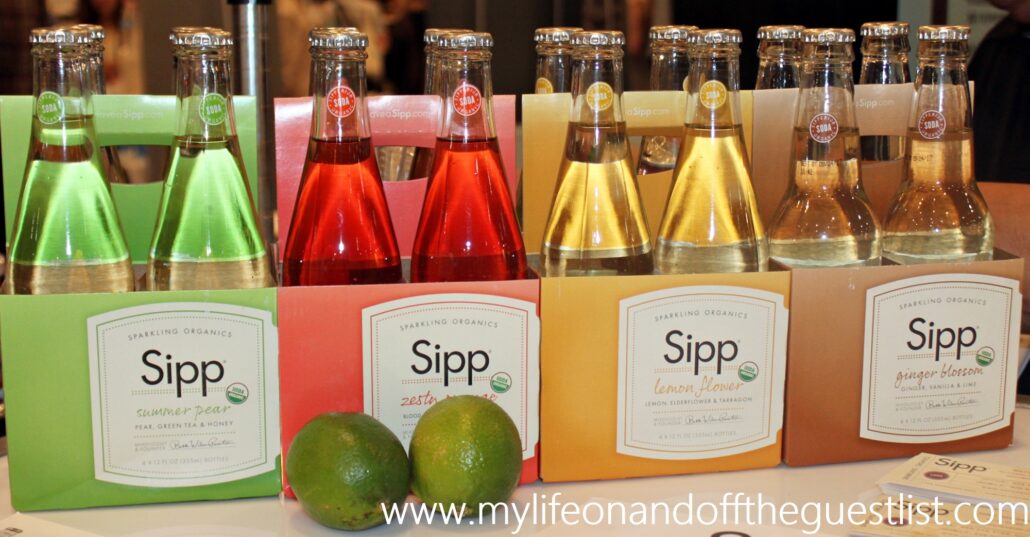 It was love at first sip (pun intended) when we came across these handcrafted, certified organic sodas. Sipp Sparkling Organics are wonderful drinks boasting blended fruits and herbs in a refreshing sparkling beverage. You'll love the available flavors, which includes Ginger Blossom, Lemon Flower, Mojo Berry, Summer Pear, and Zesty Orange. Whether you drink them right out of the bottle or in a mixed drink, you'll love its subtle carbonation and light sweetness. Sipp is sweetened with agave and only contains 100 calories per 12oz bottle. So go ahead, have a sip or two.
What do you think of these good for you drinks? Will you be adding them to your summer must-haves to stay hydrated and replenished during these hot summer days? We've added them and our body loves us for it.