It's official, we're spoiled, well to be more precise, our taste-buds are spoiled, because we have tasted some beverages that are so damn delicious, not only do we want more, we're thinking we don't want anything else. The latest beverages to capture our full attention and create this new obsession are both from Q Drinks (a company obviously sent by the gods), Q Kola and Q Ginger Beer, just two of the flavors in Q Drink's arsenal of superior beverages. Other flavors include: Q Sparkling Orange, Q sparkling Grapefruit, Q Sparkling Lemon, Q Ginger, Q Club, and Q Tonic. These wonderful drinks are so amazing, they will even have the spirits in your home bar rejoicing.

These sophisticated beverages have been keeping us sated, and refreshingly cool on those unbelievably hot last summer days. For our health, we've given up drinking soda because they're just ridiculously too sweet, and have ingredients one can hardly pronounce that are not at all good for the body. Of course giving up something means you will crave it every once in a while, but thanks to Q drinks, I can satisfy my cravings without risking my health.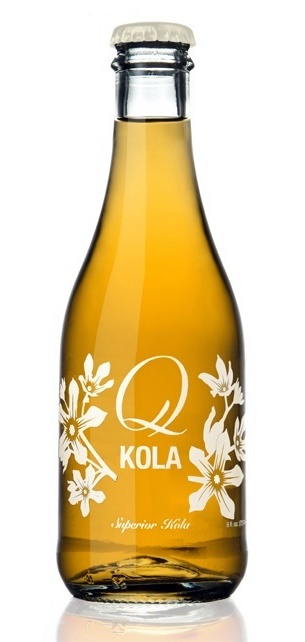 Unlike colas on the market, Q Kola is made from organic ingredients that come from trees and plants, such as kola nut, cinnamon, cloves, coriander, lemon, lime, orange, and nutmeg. Instead on artificial sweeteners, high fructose corn syrup, or sugar, it boasts a dash of organic agave. At only 70 calories, the clean, crisp Kola boasts a nice balance of spice, tang, savory, and sweet, that you can enjoy without the guilt. When it comes to cocktails made with Q Kola, try some classic favorites like the Q'ba Libre or Bourbon and Kola.
Q GINGER BEER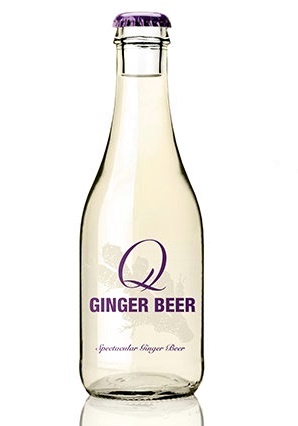 Ready for a major dose of real ginger? Look no further than Q Ginger Beer for loads of real ginger, organic agave (not loads of high fructose corn syrup or sugar), coriander, cardamom, lime, and extra carbonation for a crisp drink that is bursting with tantalizing, and delicious bubbly goodness. If you are a lover of spicy drinks, we highly suggest you immediately grab a 4-pk and enjoy; and because this has ginger, you also get the wonderful health benefits such as, relieving nausea and possibly fight inflammation. When it comes to cocktails, we recommend mixing up classics like a Dark 'n Stormy or Gin Mule, or try something unconventional like a Bourbon Ginger Beer Float, or a  Q Ginger Beer Margarita. For more recipe ideas, click over to Q Ginger Beer Cocktails.
Q Drinks are available in three sizes: 9oz glass bottles, 750ml glass bottles, and 12oz slim cans. They are available in gourmet groceries, liquor stores, cocktail lounges, and restaurants. For more availability, click on the Q Drinks Store Locator to find the nearest retailer near you, and online retailers.