Once a year we get to honor tequila, the distilled libation made from the blue agave plant. Normally, we'd honor the day by enjoying a quiet day at home with a tequila cocktail or two. This year, we did something different. We had the amazing pleasure of celebrating National Tequila Day with Patron, surrounded by non-stop tequila goodness all around.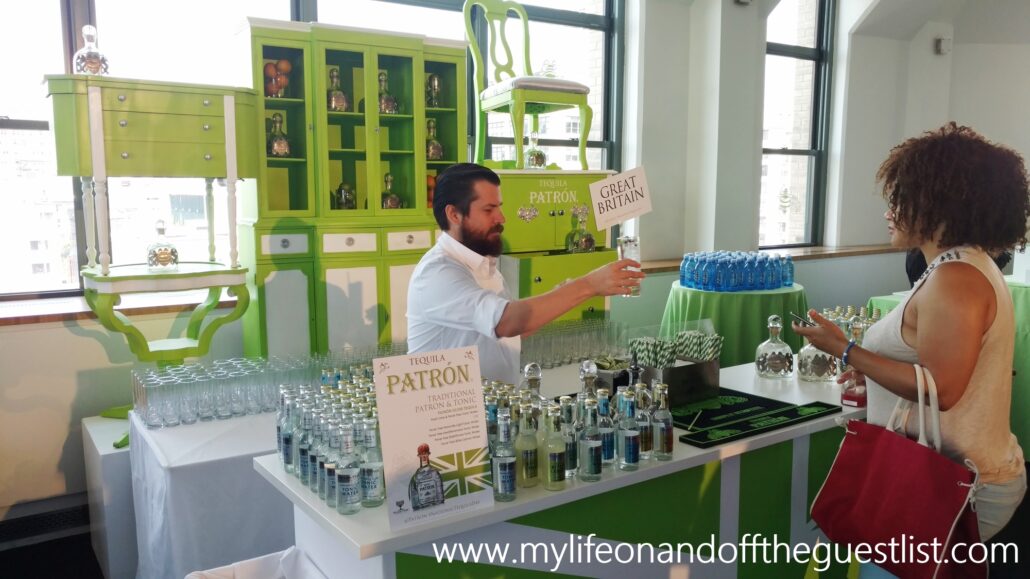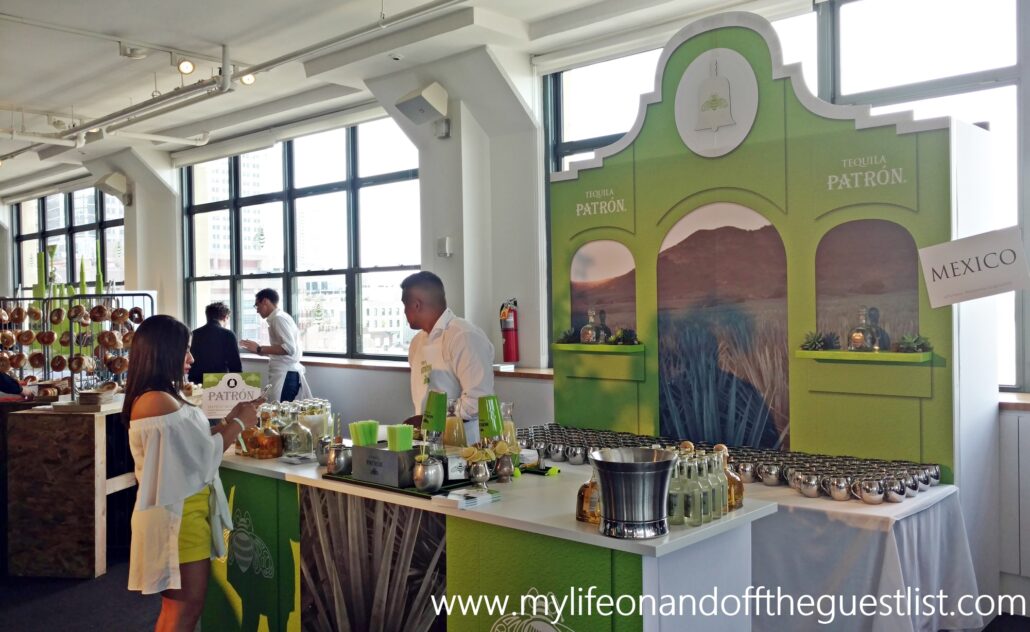 With multiple Patron Tequila bars that represented cocktails from Mexico, Great Britain, Cuba, and much more, we knew we were in for fiesta of a lifetime spending National Tequila Day with Patron. We spent the day enjoying many tequila infused delights, including learning how to muddle our own cocktails at the Cuba bar. Our reward was a delicious cocktail and a personalized Patron muddler.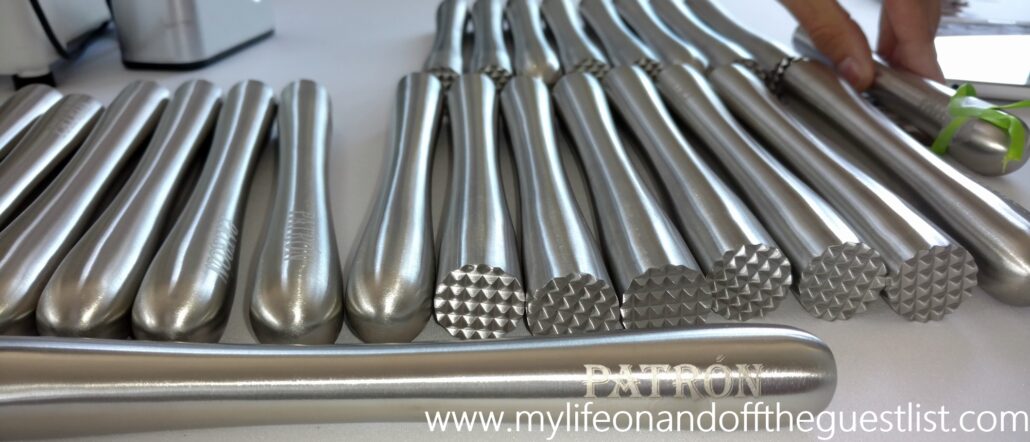 Next, we took a 360-degree, 3-D, virtual reality tour of the Patron Tequila process, products, and people at the Hacienda Patron in Atotonilco, Mexico. Stopping for a Patron Oyster shot in between activities.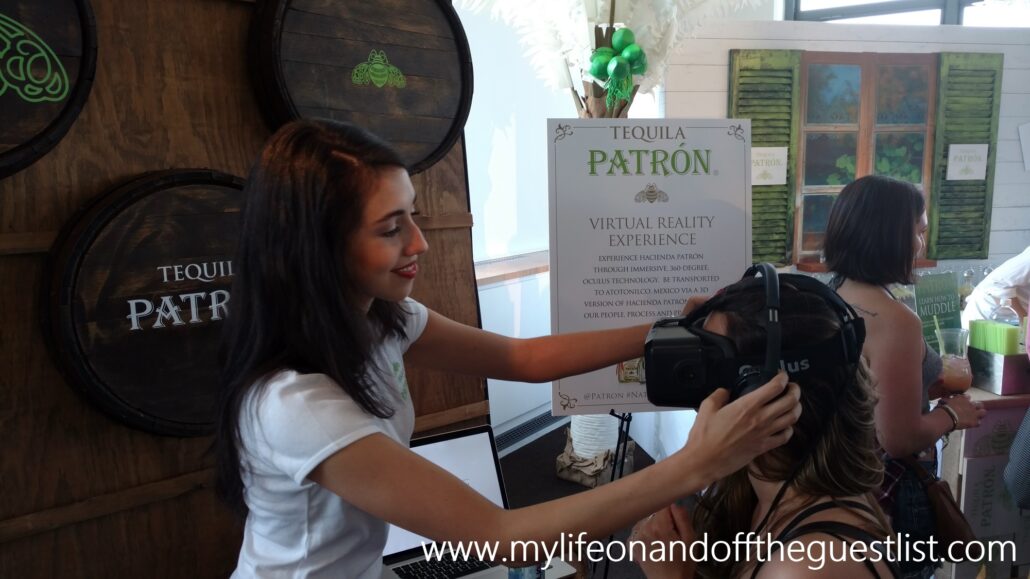 In between cocktails, we took a meal break to enjoy some of the delicious fare provided by Creative Edge, which included a yummy crepe bar. we had our choice of creating a sweet, or savory crepe to pair with our Patron cocktail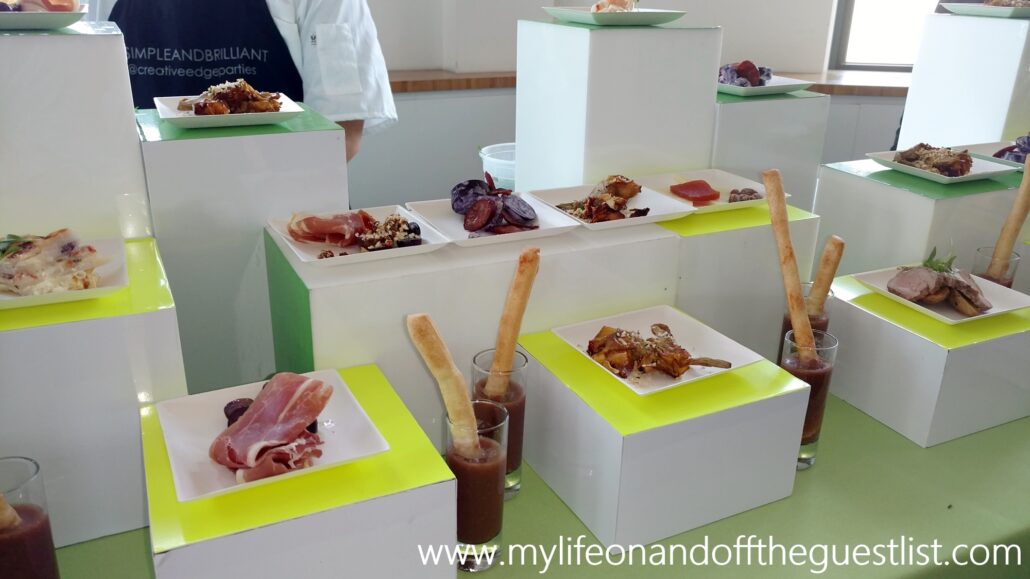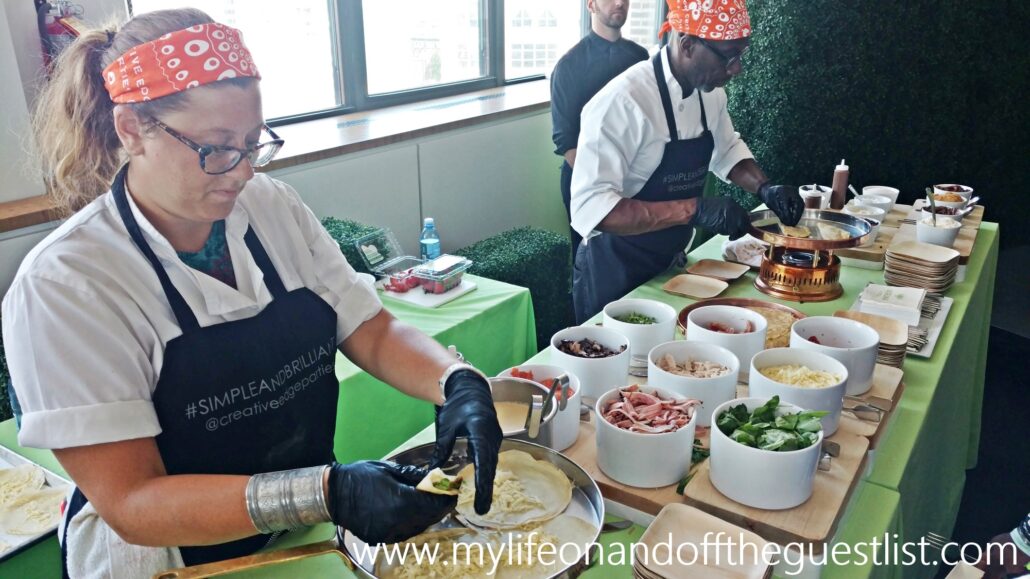 The festivities continued at the National Tequila Day with Patron event with our next cocktail experience, which was to create our own Patron Bloody Maria cocktail. We selected our choice of either Patron Silver, Anejo, or Reposado tequila, Bloody Mary Mariachi-Mix, or Spicy Bloody Mary, and then topped it off with either shrimp, crab legs, bacon, an assortment of vegetables, etc. We decided on Patron Reposado with the Spicy Bloody Mary Mix and garnished it with jumbo shrimp and bacon……yum!!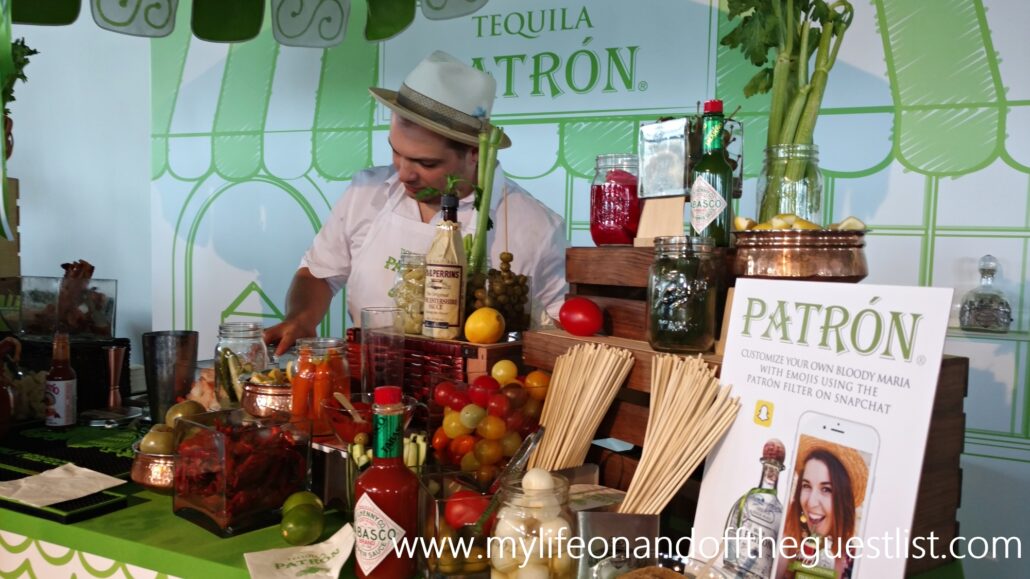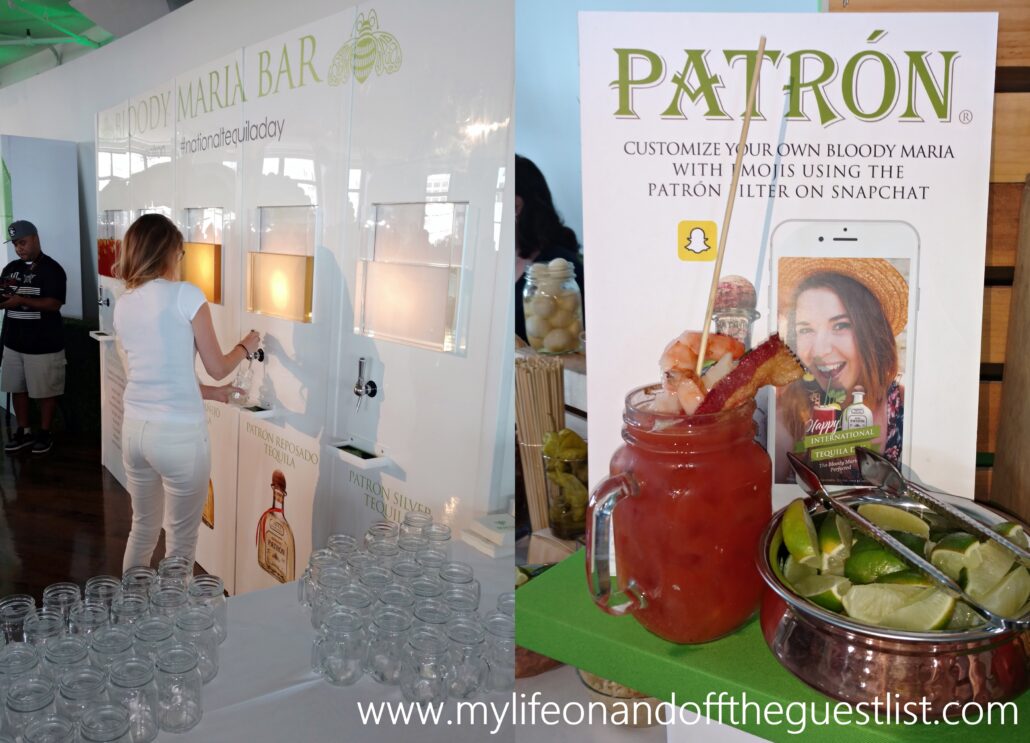 To cleanse our palate and because it was a very hot day, we jumped at the chance to cool down with one of the three Patron Pops courtesy of King of Pops (Mojito, Pina Colada, and Sangria), and one of the four Patron Ice Cream flavors created by Tipsy Scoop (Jalisco Mule, Strawberry Sangria, Silver Mojito, and White Russian).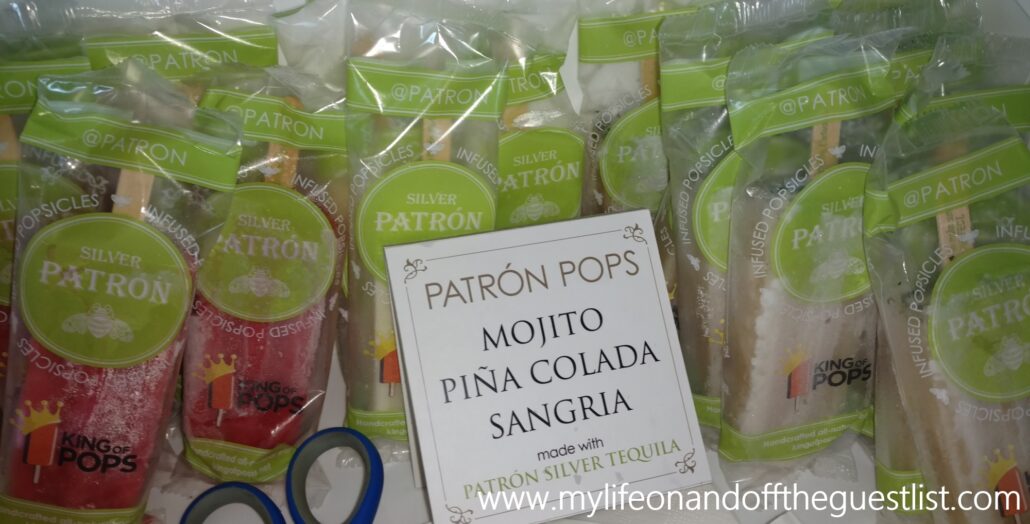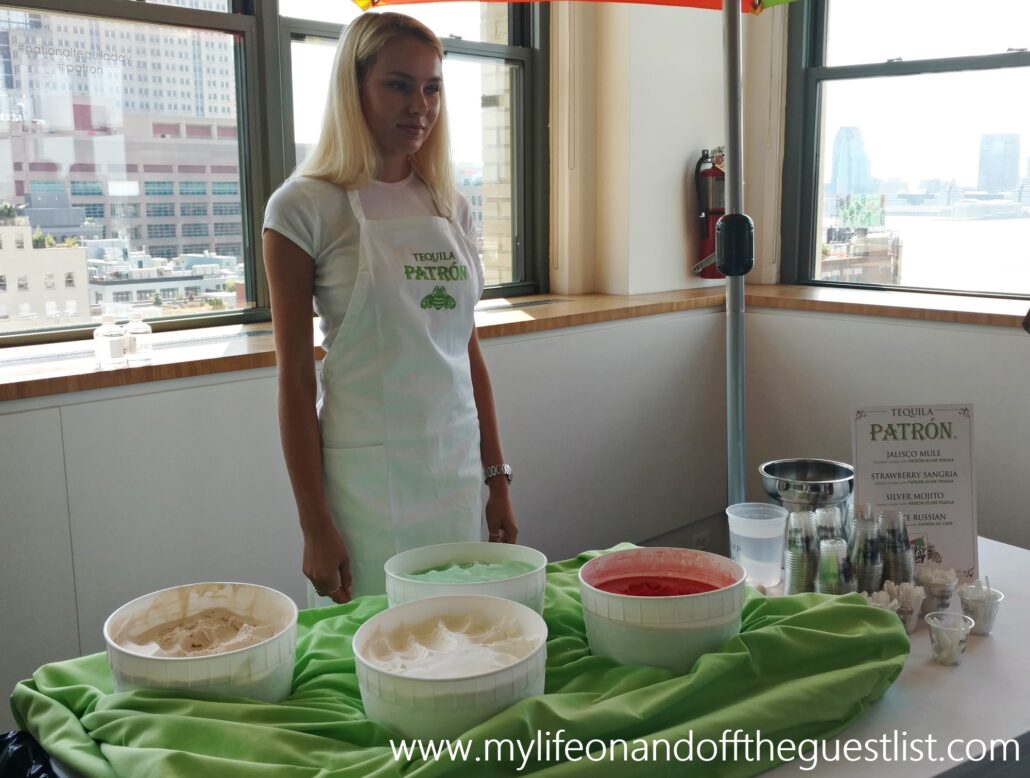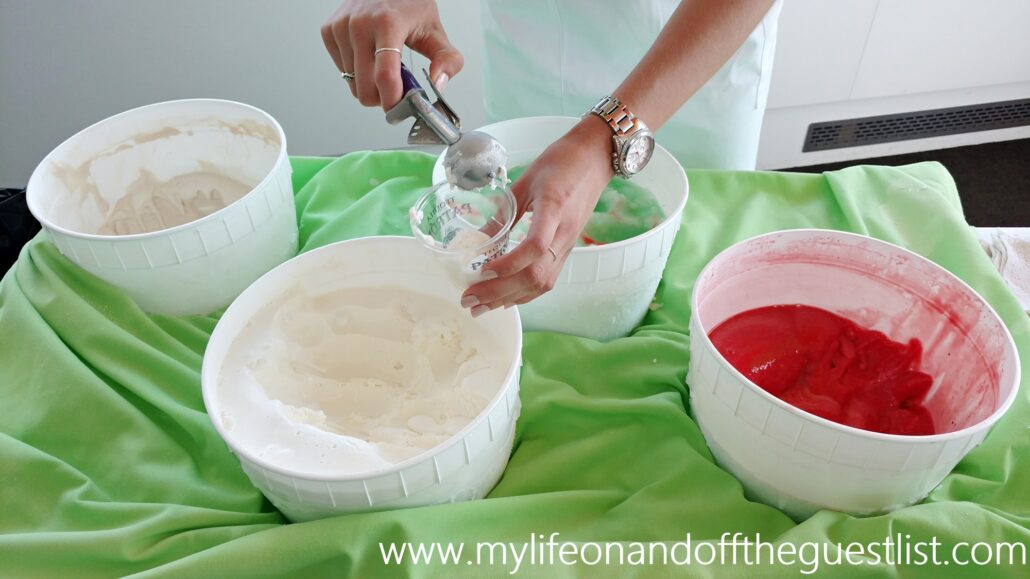 After we cooled down, we kept the National Tequila Day with Patron party going with our go-to tequila cocktail – the mule. We started with the WTRMLN Mule, which came in a beautiful copper Patron cup, and moved on to the Jalisco Mule, housed in a stunning silver cup.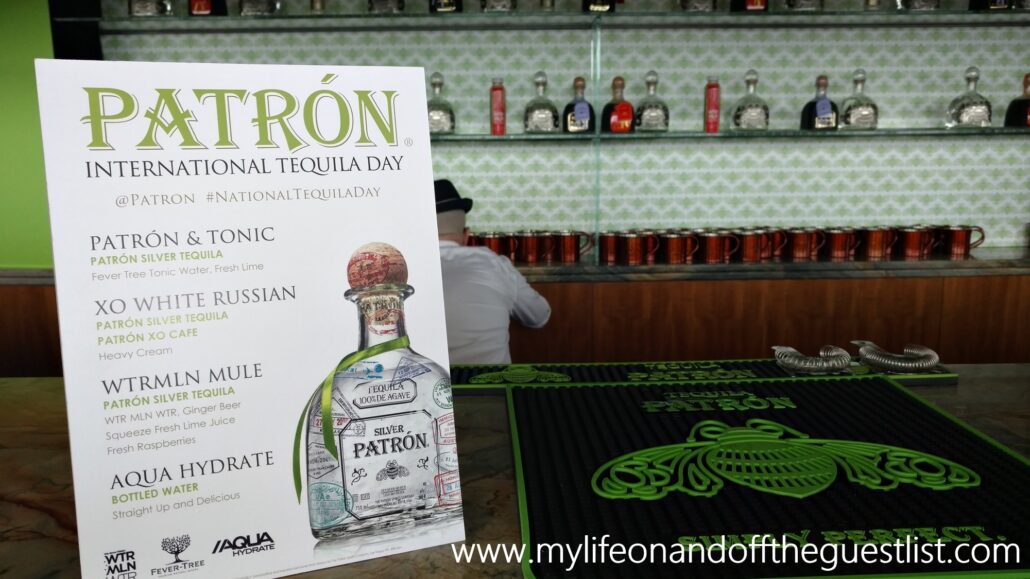 As you can imagine, we were beginning to feel the effects of this never-ending flow of Patron tequila, so we had to stop by the Bagel bar to fill up on some delicious carbs.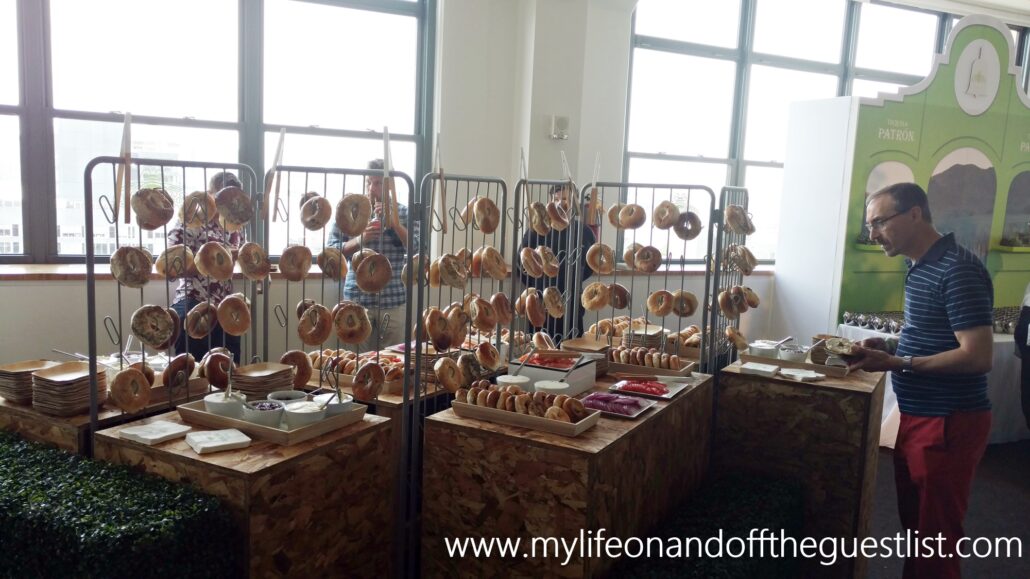 Overall, Patron blew us away with their National Tequila Day with Patron event. There was so much to enjoy, beyond just enjoying a few cocktails. Aside from all we've mentioned, guests had a blast rocking to music from DJ PS1, and getting caricatures of themselves to commemorate the event.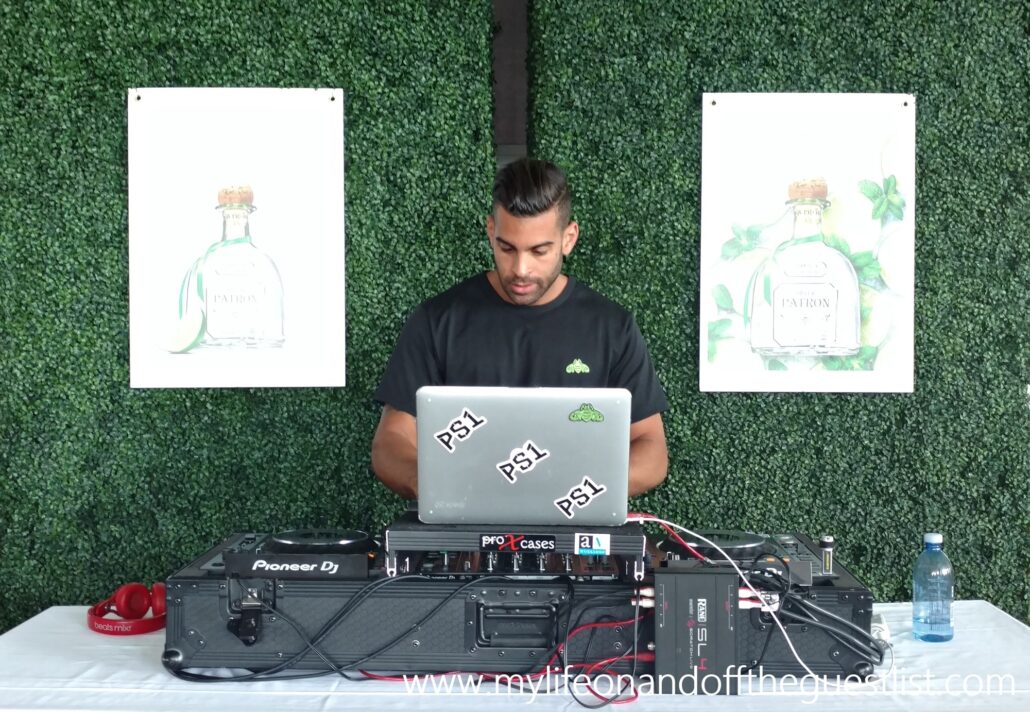 This was truly a momentous event. Check out a few more photos from the fantastic National Tequila Day with Patron event. And tell us, how did you spend National Tequila Day?