Forget survival of the fittest, it was survival of the most fashionable at the Nicholas K Spring 2017 Show during NYFW the Shows. Inspired by the Middle East desert-based 2015 movie Theeb, the Nicholas K Spring 2017 Collection captivated its audience with a collection and color palette that perfectly captured the stunning cinematography of the adventurous film.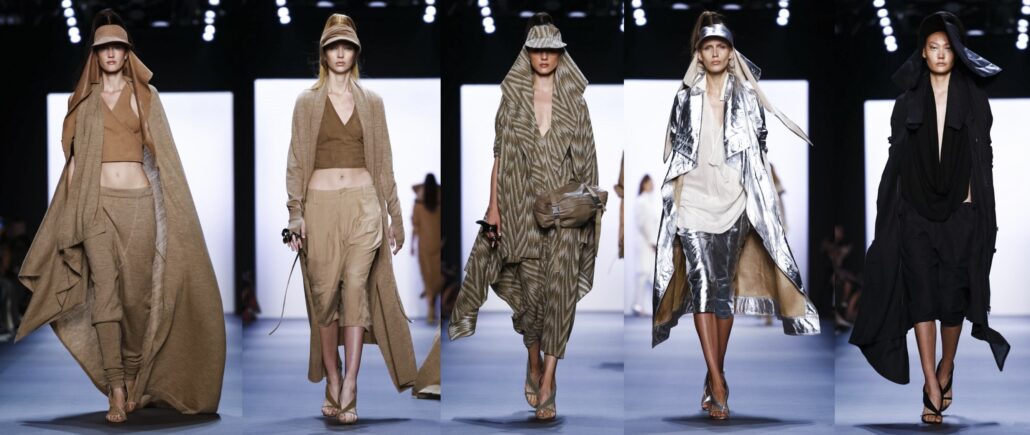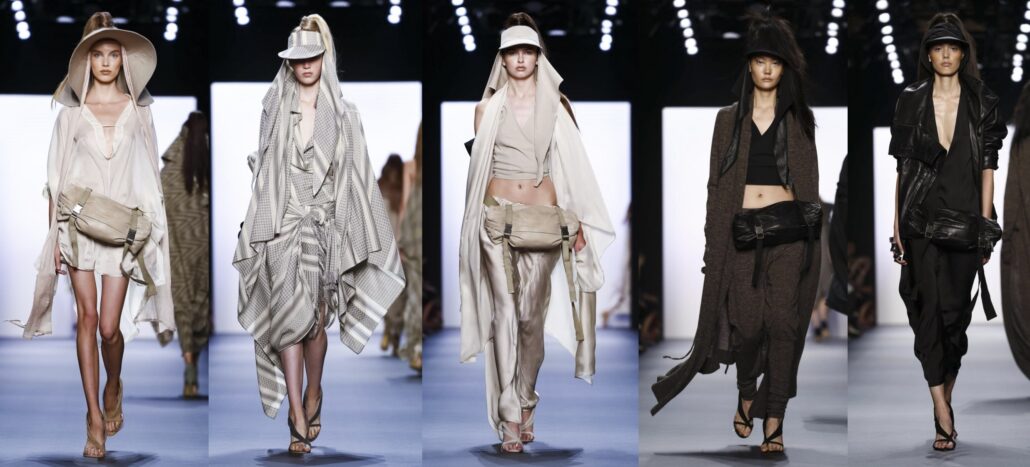 The collection, titled "Wadi Rum", so named for the valley that cuts into the sandstone and granite rock in southern Jordan and  the route of the movie's characters, pays tribute to the untouched and steadfast location, also known as The Valley of the Moon.*Some of you may recognize this famed location in other movies such as Lawrence of Arabia, Red Planet, Transformers: Revenge of the Fallen, Prometheus, and most recently, The Martian. The valley's sustainability is the source of inspiration and design for the brother-sister design duo behind the chic women's fashion label. The Nicholas K Spring 2017 Collection boasts artisan woven fabrics, organic cotton, vegetable-dyed leather, and alpaca construct layered pieces that shape and manipulate the proportions of varied silhouettes.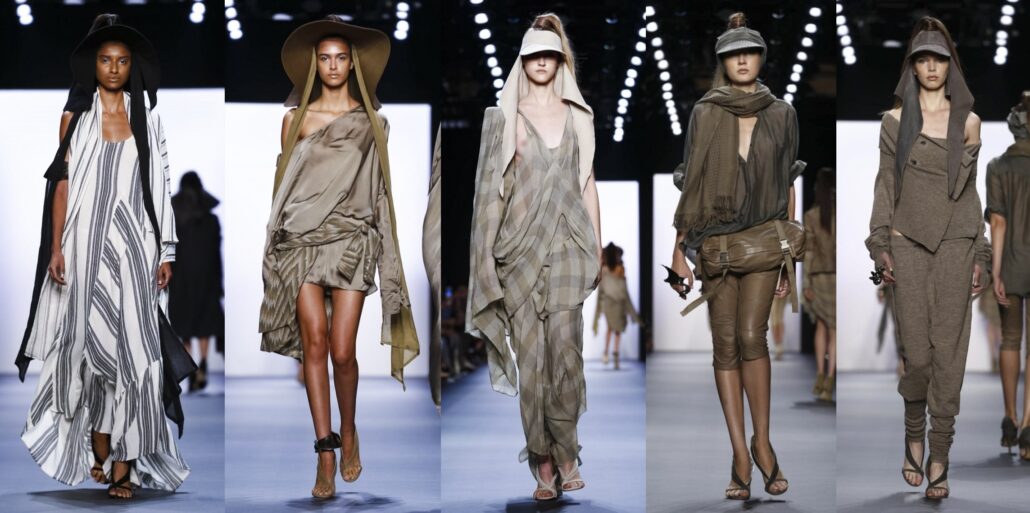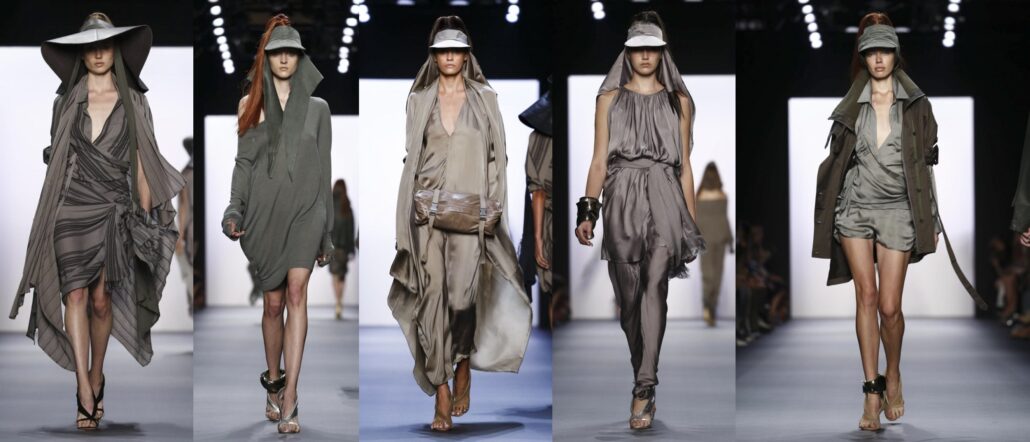 Varied shades of nudes, with a pop of silver here and there, permeated the Nicholas K Spring 2017 Collection. Everything from the dusty color palette to the oversized desert hats, and Military-inspired, tactical waist packs, added to the adventurous allure of the stunning collection. With the way the heat and humidity have been treating us, the looks from the Nicholas K Spring 2017 Collection would be worn quite comfortably in today's scorching temperatures (hello see now, buy now fashionistas). We loved every single piece and it's no question, the items will fly off store hangers as soon as they are placed on the racks. Bravo to brother and sister team, Nicholas and Christopher Kunz, the collection is gorgeous and we can't help but wonder if somewhere, Kanye West is thinking "so that's how you do fashion". Hungry for more? See the models walk the show's finale in the video below:
Love the collection as much as we do? Tell us your thoughts? What are your favorite looks?
Photos courtesy of radar.fashiongps.com