We're not sure if you've heard but there's a strong resurgence of going back to enjoying sophisticated spirits, and it's not the older generation. More and more of the younger set are seeing the worldliness and cool factor of sipping heritage spirits, we included. More and more people are moving away from the gimmicky flavors for the purity of well-aged, classic spirits. This is why, when we were invited to enjoy a wonderful lunch with Cyril Camus, head of the House of Camus Cognac, to indulge in a little Camus VSOP and Camus Borderies, we leaped at the opportunity.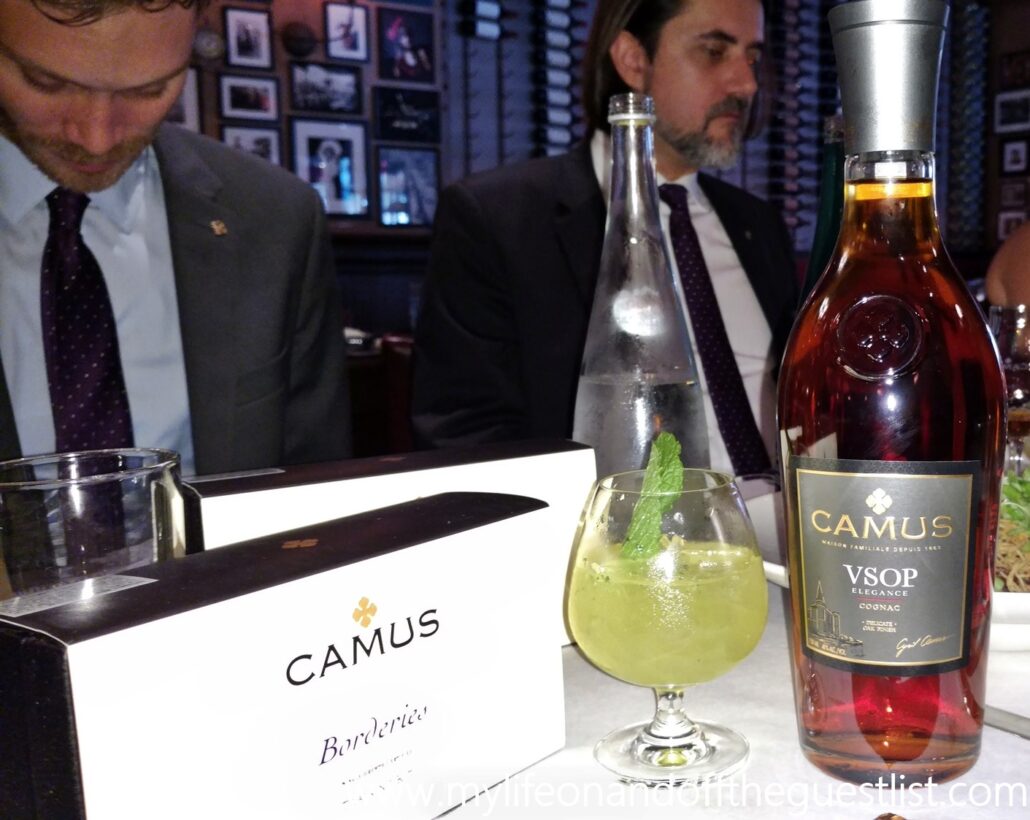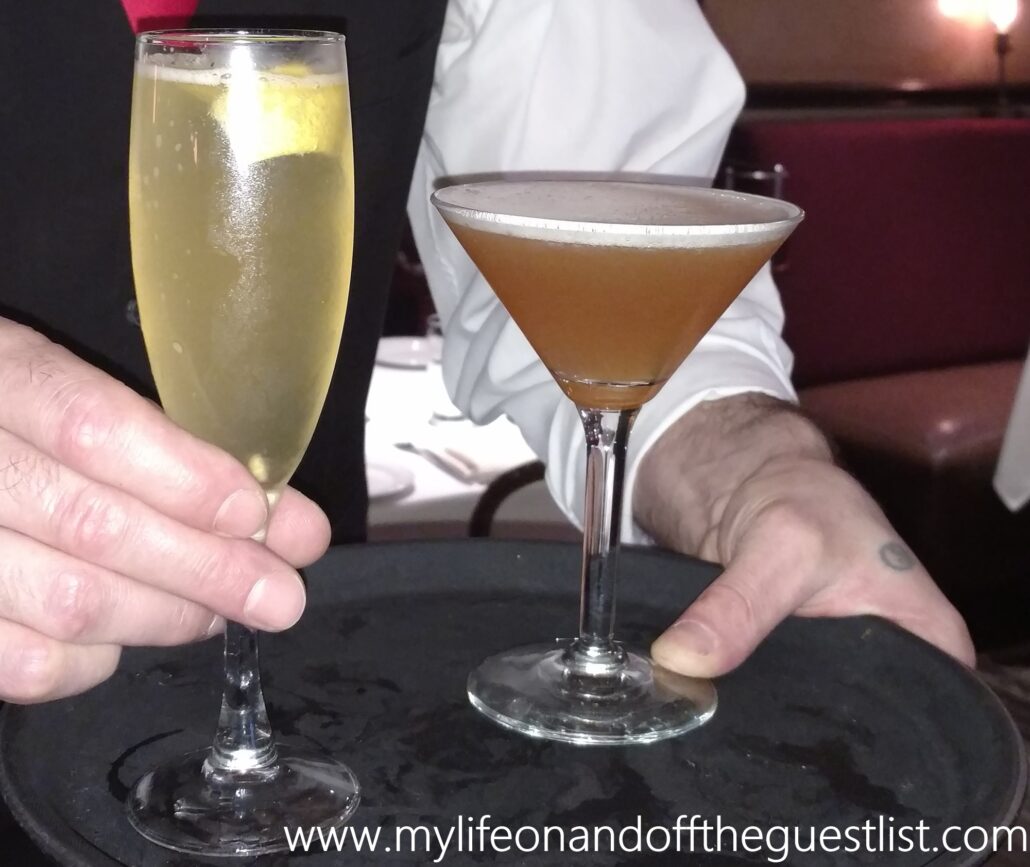 What better location than Brasserie Cognac, known for their authentic french cuisine, to enjoy these brilliant, distinctive cognacs. At the intimate luncheon, we were served three Camus Cognac cocktails (all pictured above), which perfectly celebrated the hot and humid day – the VSOP Cognac Cocktail, Camus Cognac Cosmo, and the French 95. To enjoy the brilliance of each cocktail with our meal, we kept our dish choices light. The VSOP Cocktail (which boasted ginger, Camus VSOP, cucumber, and mint), was exquisitely enjoyed it with Brasserie's Tuna Tart (a thin tart flambé crust with tuna, horseradish cream and pickled ginger). The bubbly Camus French 95 cocktail, we paired with the Pan Roasted Scottish Salmon, a perfect pairing for the refreshing cocktail.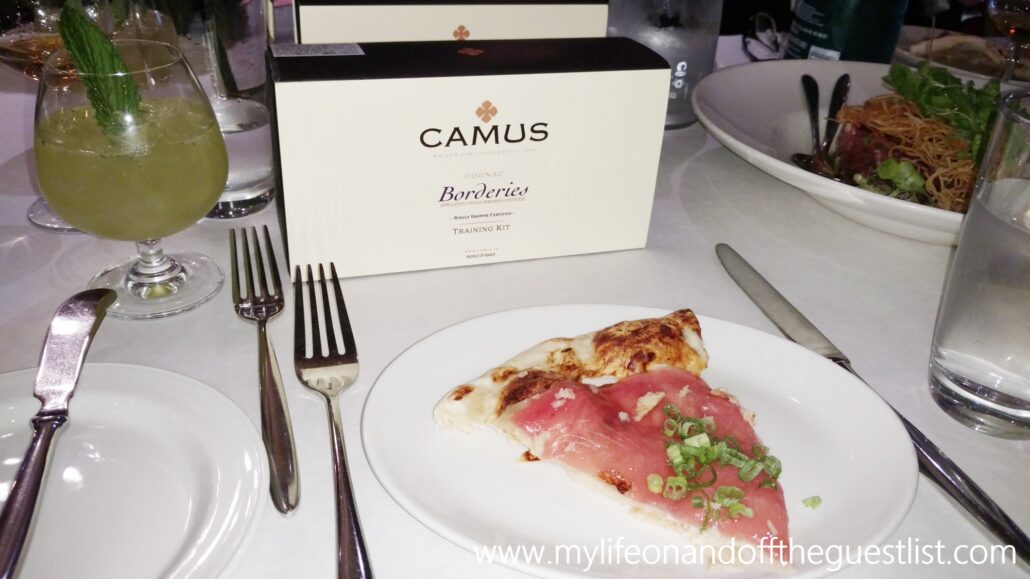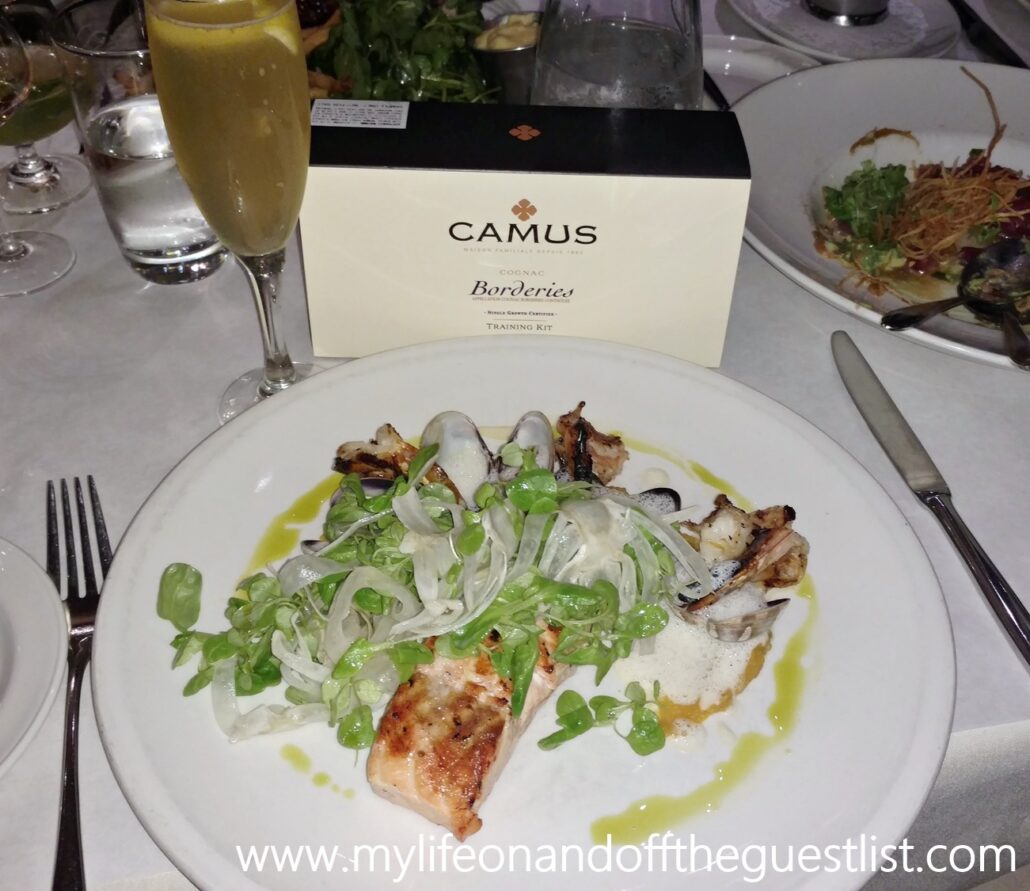 We learned so much about cognac from Cyril Camus (without giving away his family secrets), the history of the five generation Cognac brand, and interesting tidbits such as "in order to make a great cognac, you must first create a bad wine." You see, cognac is produced by doubly distilling white wines made from specified grapes. It is distilled in copper pot stills and aged at least two years in French oak barrels. Who knew! The time flew by as we learned all we could rom this traditional cognac maker. Lunch ended with an introduction the the smoothiest cognac we've ever tasted (it was incredibly smooth from beginning to end, with no harsh bite of any kind), Camus Cognac Borderies.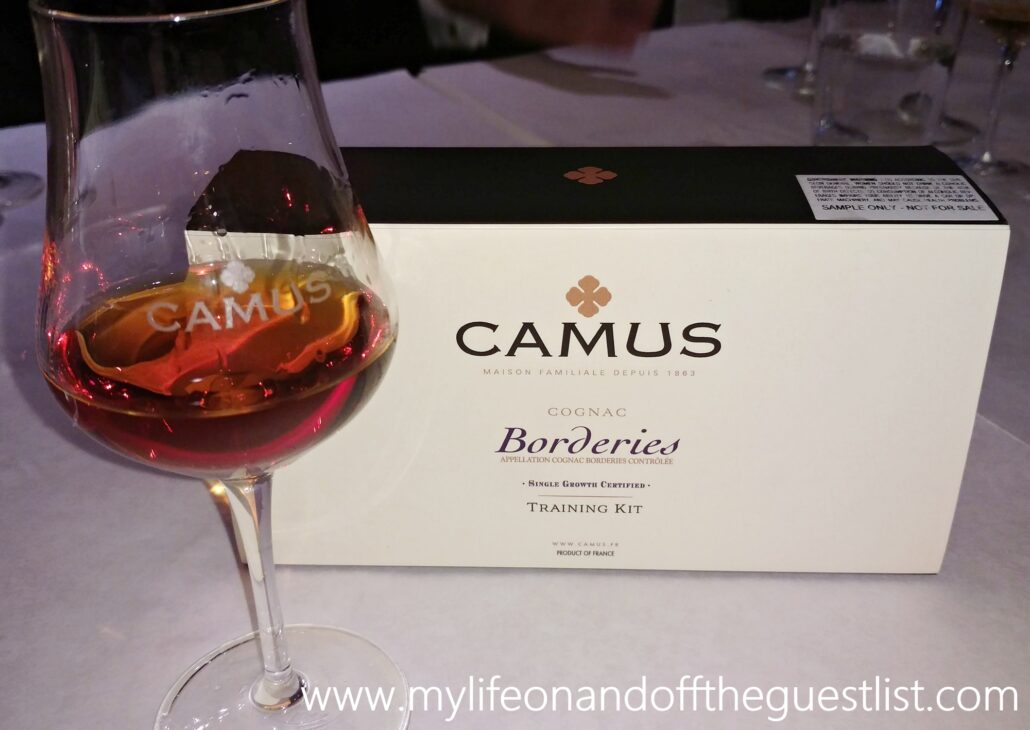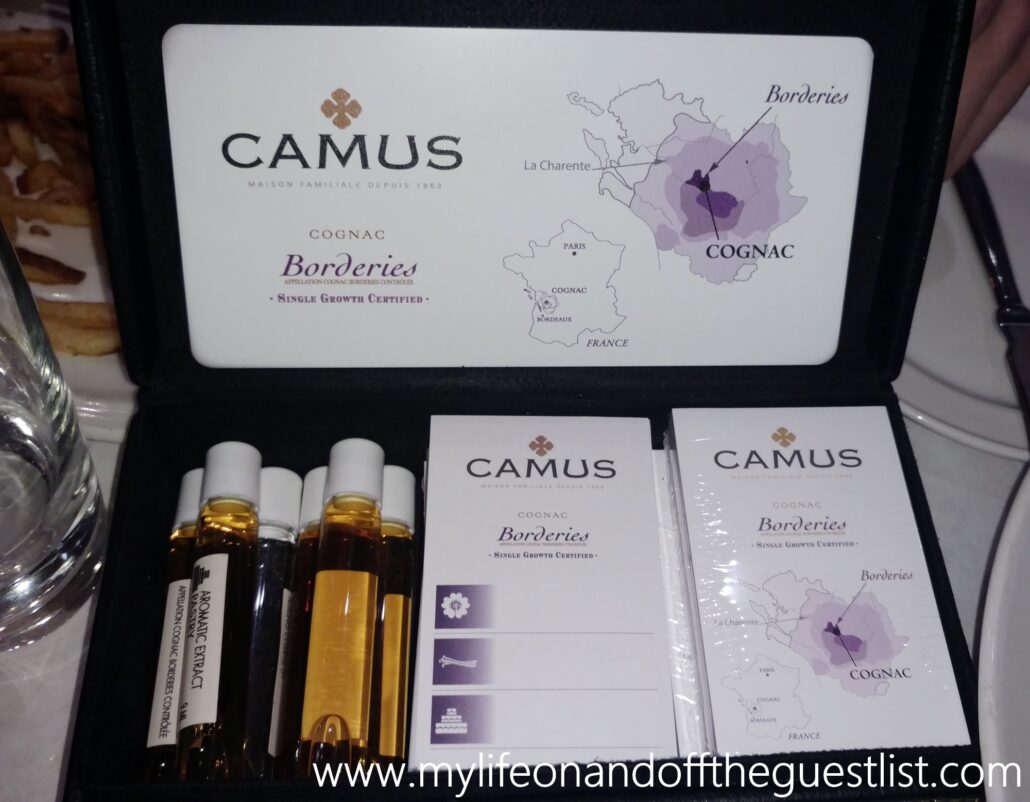 This sought-after cognac features an elegant, floral and mineral character with aromatic notes of creamy milk chocolate, orange zest, and a touch of spice. These notes made us think it would be incredible over a refreshing citrus desert, so we saved a bit to pour over Brasserie Cognac's Passionfruit Sorbet to tantalizing results.
If you haven't yet, you should definitely let your palate get acquainted with the Camus Cognac family of cognacs. Your taste buds will thank you, especially as the fall season, the time of sipping and savoring, is upon us.