We've enjoyed many amazing culinary journeys but our culinary adventure of Hakka Chinese cuisine at The Chinese Club may just be the most flavorful yet. For those non-foodies who are not aware of the Hakka Chinese food served at The Chinese Club, all meals, from appetizers to main dishes and desserts combine Indian spices with Hakka Chinese cooking techniques, and finessed with a modern twist. As foodies who love everything spicy and flavorful, this marriage of cultures is absolutely brilliant. A brainchild of married couple Chef Salil Mehta and Stacey Lo, known for their Michelin star and Bib Gourmand designated Malaysian restaurant Laut in Manhattan, the food at this barely a year old foodie heaven will blow you away.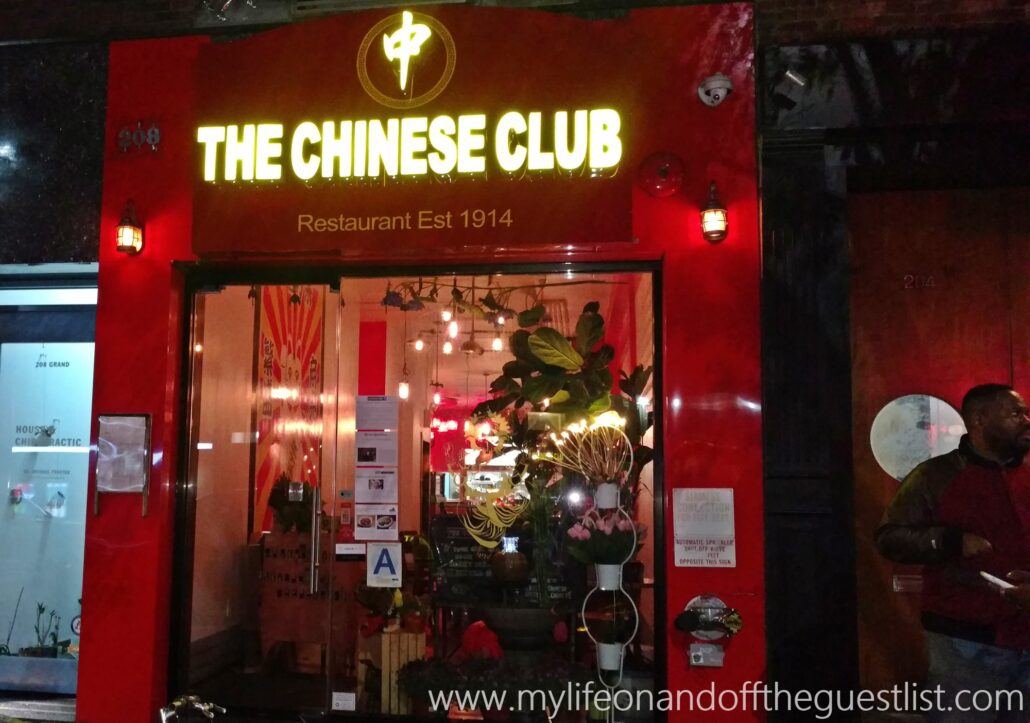 To say we were in for a treat would do The Chinese Club a great injustice. This was truly an epic culinary experience. The significant aspect of Hakka Chinese cuisine is its texture. Another is how the cooking technique highlights the natural savory flavors of meats. We started off with several amazing appetizers that really stirred our taste buds. Our Hakka Chinese Cuisine at The Chinese Club started with the following four appetizers:
Organic Salt & Pepper Mushroom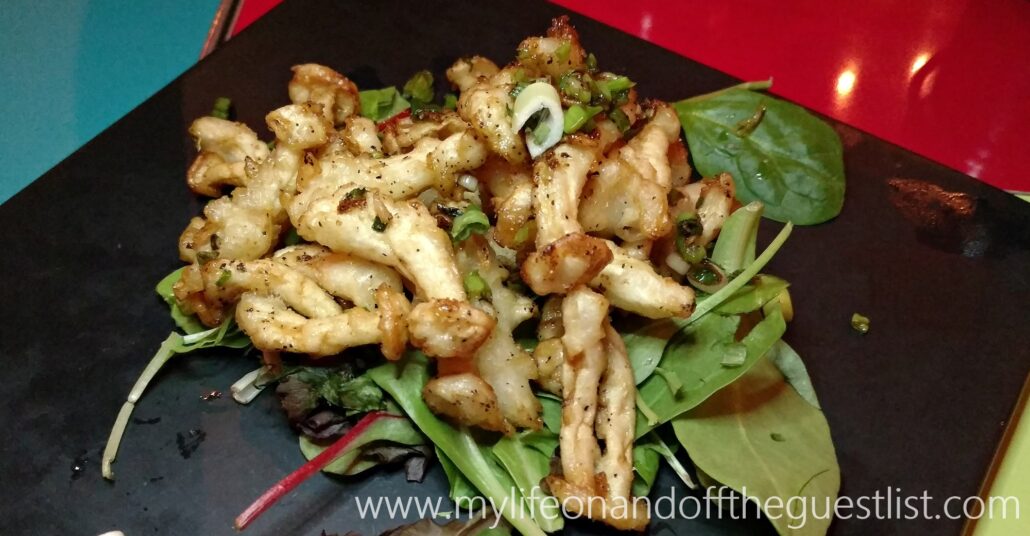 Although I could not enjoy this vegetarian dish because of an allergy to mushrooms, the consensus of the level of deliciousness of this tempura mushroom with scallions was one of utter delight. The unanimous and very audible sounds of yums came from all sides of the dinner table.
Aloo Chat (Indian Street Snack)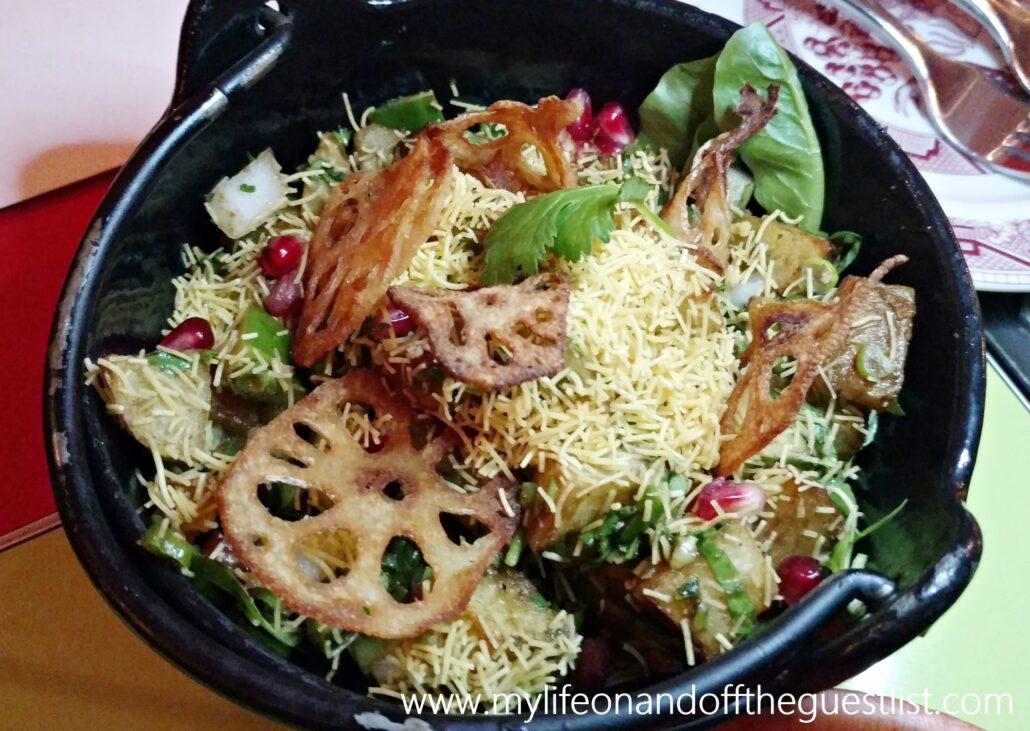 There is so much amazing texture and color in this vegetarian and gluten-free tangy crispy potato dish with crispy noodles. This delightful dish is savory, fresh and tangy all at once. You may not be able to tell from the photo but for us, this dish perfectly captured the amazing combination of Indian and Chinese spices that are found in the Hakka Chinese Cuisine at The Chinese Club.
 Wings On Fire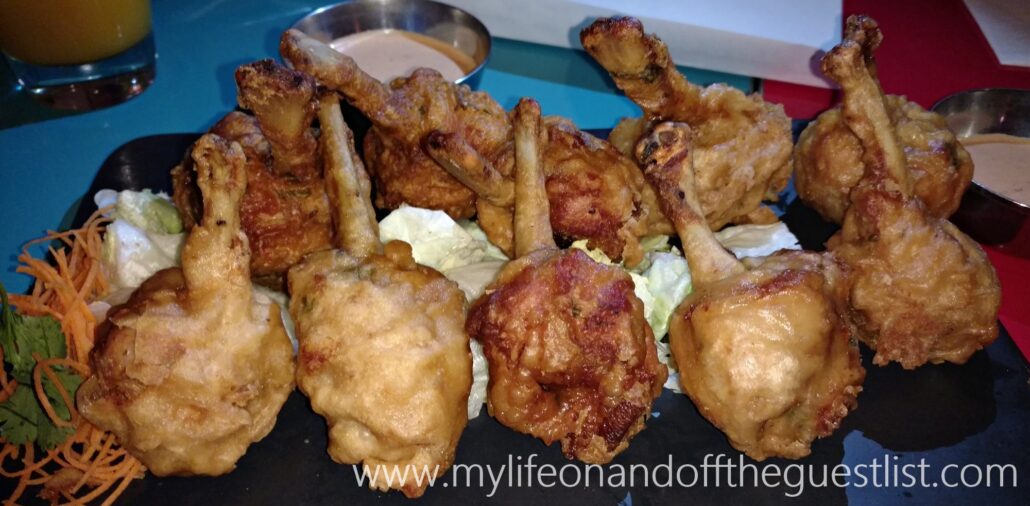 Although you can't tell by this photo which surely doesn't do it justice, these lollipop chicken wings with spicy mayo will transport you into an instant out of body experience. If you love food that's full of bold flavor, these make a perfect starter to begin your culinary adventure.
Chinese Bhel Salad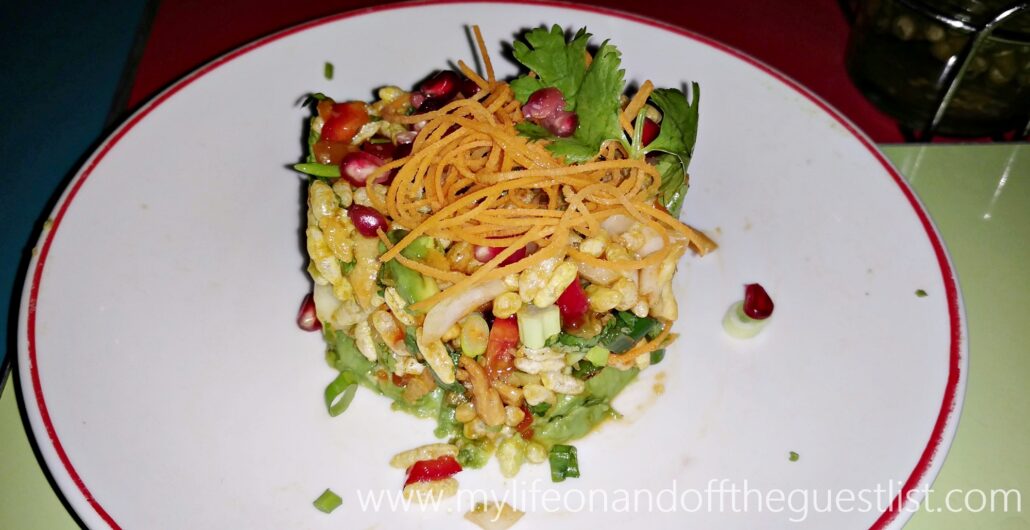 This perfect little salad crispy noodle salad is all vegetarian and gluten free. The Indian-Chinese style salad boasts a cornucopia of colors and textures that included avocado, pomegranate seeds, puffed rice, carrots, etc. You'll love every bite for its mixture of smoothness and crunch.
Hakka Chili Chicken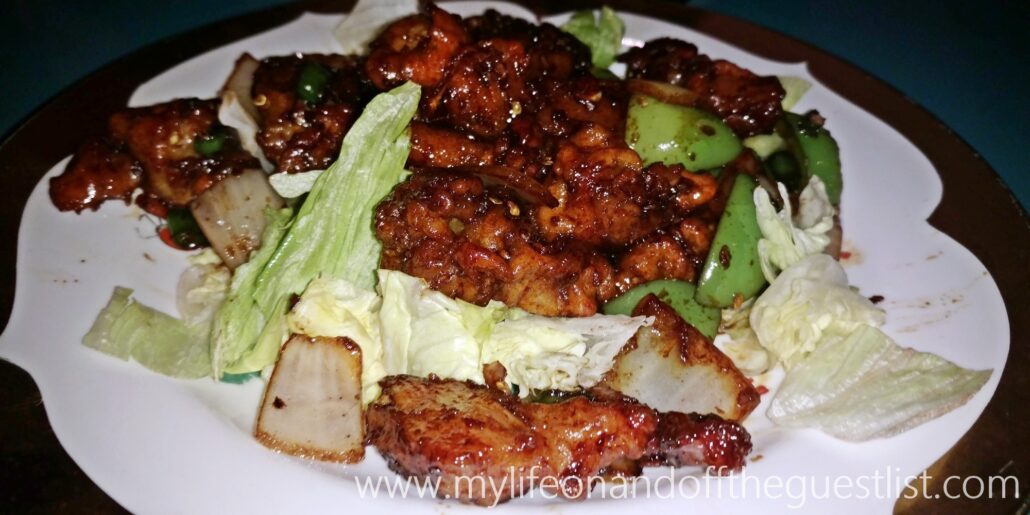 If you love fiery spicy flavor then The Chinese Club Hakka Chili Chicken offers the perfect amount of flavor excitement you love. These crispy hunks of boneless chicken are seasoned with green chili, onion, bell peppers and soy sauce. They're so delicious, you won't be able to stop eating until your plate is completely empty.
Vegetable Manchurian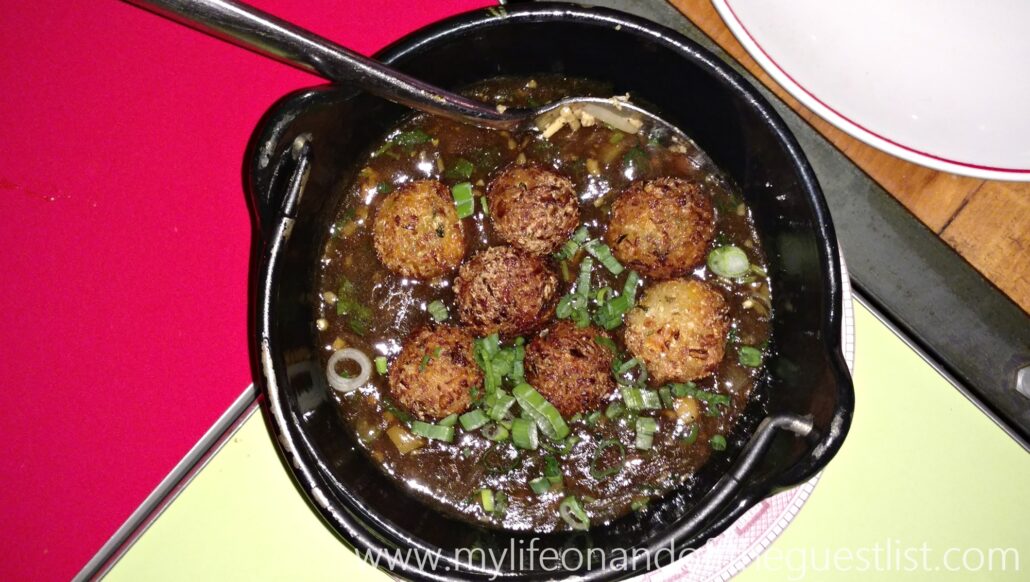 The extensive menu continues with the vegetarian Manchurian dish, a divine and flavorful set of vegetable dumplings in a spicy brown sauce featuring garlic, onion, chili, and cilantro. Meat lovers won't care that this dish has no meat and vegans and paneer fans will be blown away by the flavor.
Schzwen Chutney Vegetable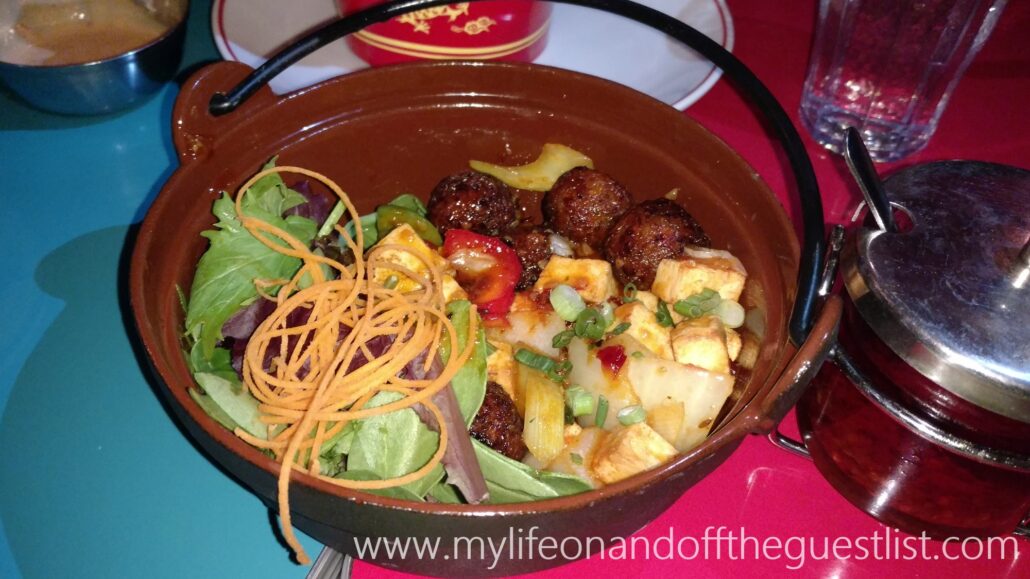 Fans of paneer, the decadence continues with this vegetarian delight. You'll love the Schzwen Chutney vegetable's mix of spicy vegetable fritters, celery, peppers, onions and scallions with paneer. Like the Chinese Beil Salad, it is a wonderful blend of color and texture.
Fish with Hot Garlic Sauce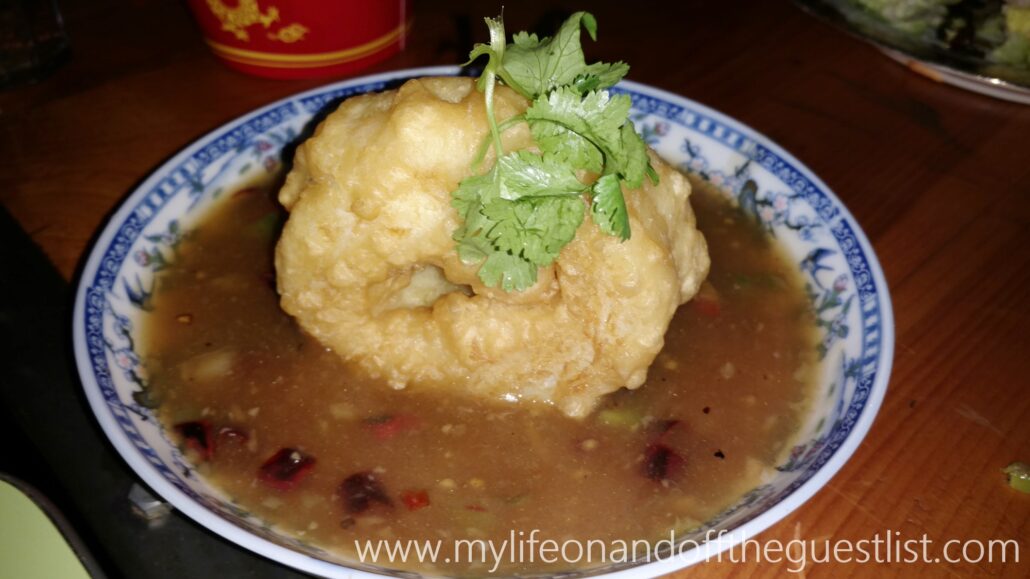 It was very difficult to select a favorite dish from our Hakka Chinese Cuisine at The Chinese Club culinary adventure but the above Fish with Hot Garlic Sauce was at the very top of our seconds and third helpings list, thanks to the perfectly fried fish fillet in a bold garlic, ginger, chili, scallion sauce.
Rice three ways: Cumin, Brown, and Jasmine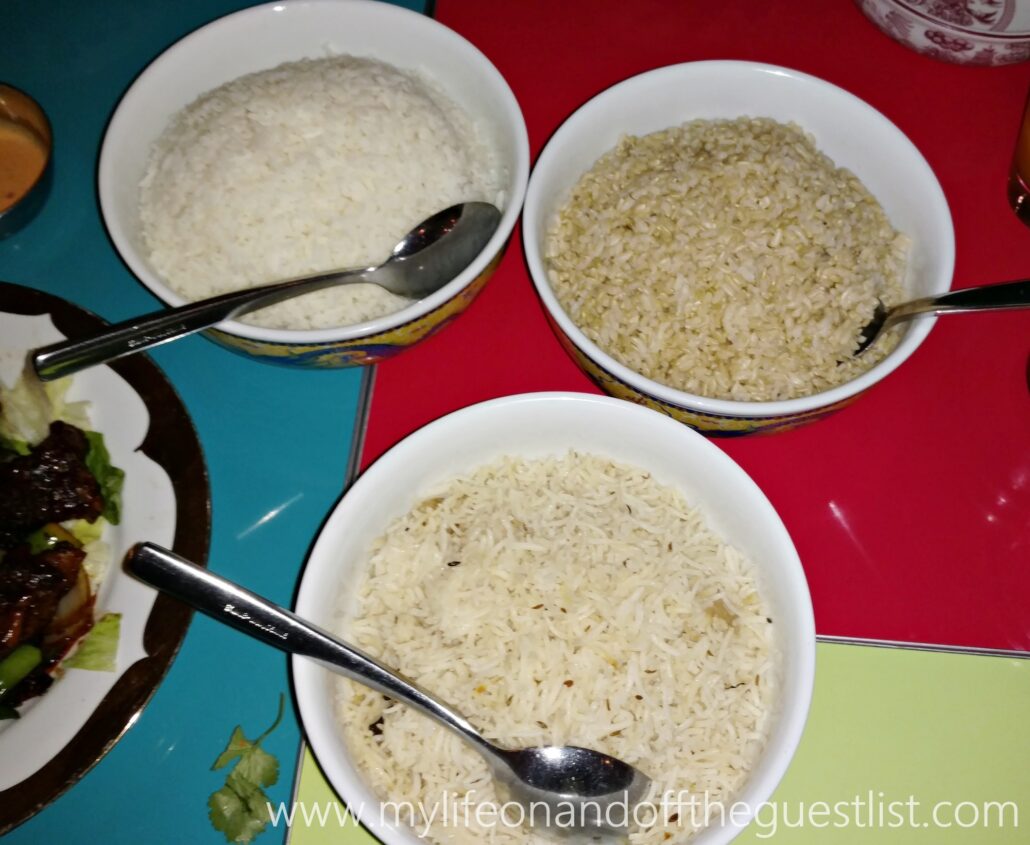 We'd have the pleasure of enjoying Jasmin and brown rice, but thanks to our experience with Hakka Chinese Cuisine at The Chinese Club, we're adding Cumin rice to our list of must enjoy again over and over.
DESSERTS
Fried Ice Cream with Fried Noodles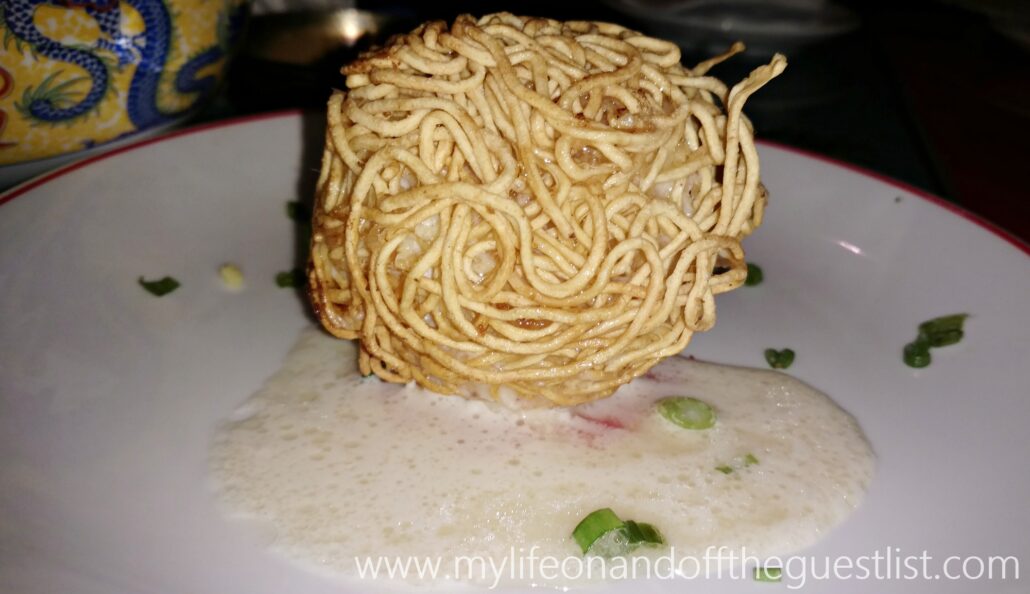 Words cannot fully describe how amazing The Chinese Club's take on Fried Ice Cream is. Instead of the traditional breaded ice cream, their version has coconut ice cream surrounded by crispy deep fried noodles. It is incredibly delicious.
Chinese Fortune Waffle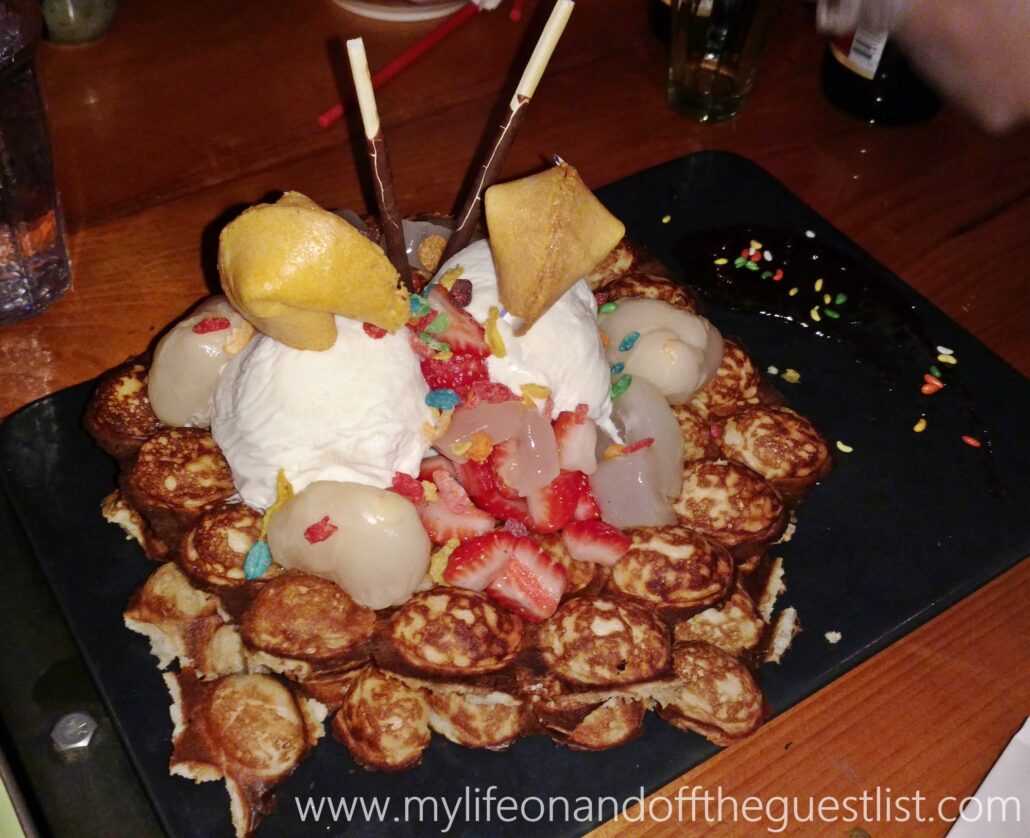 And the last and certainly not least desserts is this marvelous Chinese Fortune Waffle you see above which features huge egg waffles with coconut and taro ice cream, chocolate pocky sticks, fresh fruits (we love the strawberries and lychee on there), sprinkled fruity pebbles, and of course fortune cookies.
Chef Salil Mehta and Stacey Lo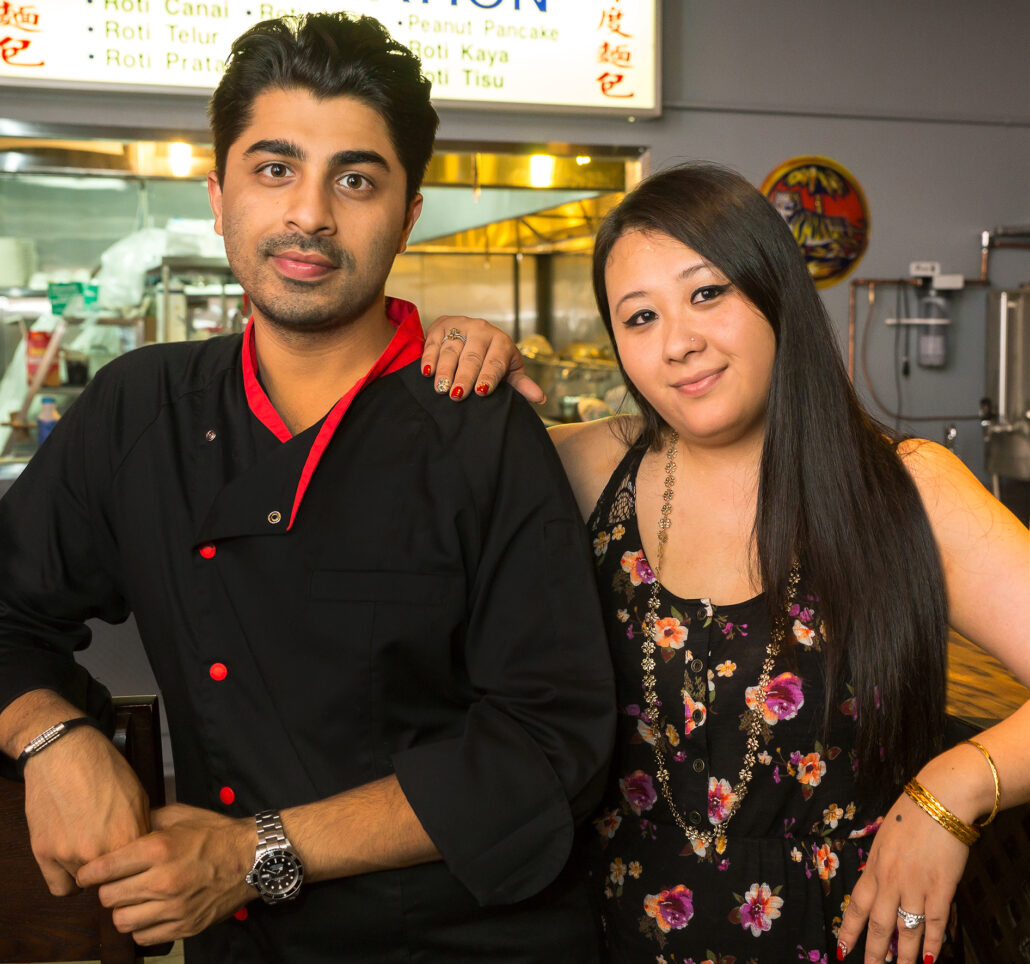 Stacey's great grandfather, Lo Fung Sho was an immigrant worker in Darjeeling, India, who at the turn of the 20th century founded the "Darjeeling Chinese Club" as a cultural refuge for Chinese immigrants and expats living in India. This cultural refuge is the inspiration for The Chinese Club. The couple has reincarnated his recipes with Indian spices, Hakka Chinese cooking techniques, and modern interpretations of both cultures.
The menu for The Chinese Club changes every three months and secret, off-menu items are posted on their social media; many with limited availability. Want to try these dishes for yourself, head over to 208 Grand St in Brooklyn, NY. If you have tried Hakka Chinese Cuisine or visited The Chinese Club, then share your experiences in the comments.