Valentine's Day is almost here, and while those in long-term relationships know exactly what to get their significant others, there are many who are in new, budding relationships that may be clueless as to what to get the person they've just started dating. We're here to help you get the perfect Valentine's Day tech gift for your new love, with great gift ideas from Logitech and Ultimate Ears. With these cool V-Day gifts, you're sure to make a lasting and wonderful impression with your new love.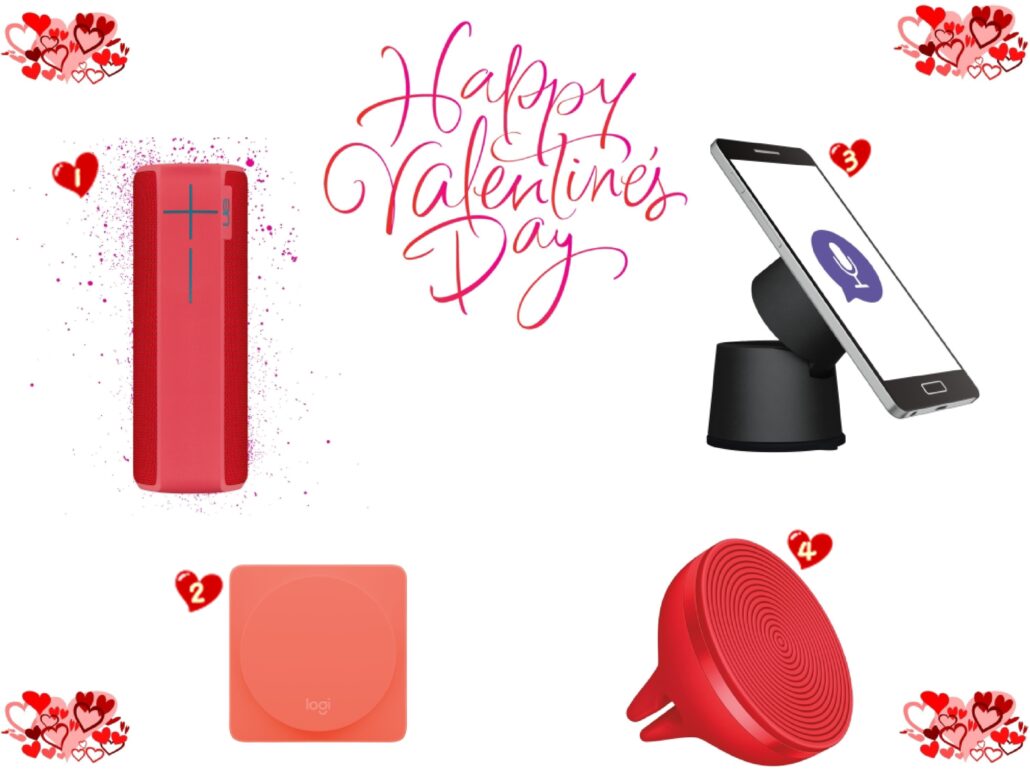 As the lyrics to the 1980's song, "Computer Love" by Zapp goes… "I no longer need a strategy, Thanks to modern technology…". Thanks to these modern tech gifts, all of which are priced at $200 or lower, your new relationship can blossom as you listen to your favorite songs together on the UE Boom 2, set the mood and lighting with the Logitech Pop Home Switch, and keep your conversations going safely with the Logitech ZeroTouch Air Vent and Dashboard Smart Car Mounts.
1. UE BOOM 2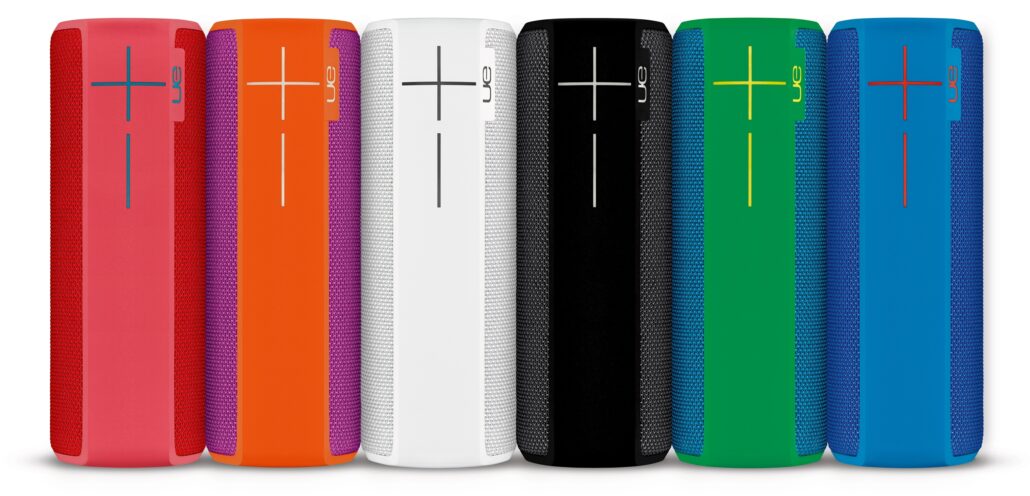 The perfect for the music lover in your life which you can enjoy together. This 360-degree wireless speaker blasts loud, amazing sound in every direction – perfect for those romantic nights in or spontaneous dancing while out. The UE BOOM 2 is designed to get wet, muddy and beat up with its go-anywhere shape, 15-hour battery life, 100-foot wireless range, and waterproof, dust-proof and shockproof acoustic skin. While we recommend gifting the Cherryboom or Yeti to honor the classic Valentine's Day colors, the UE BOOM 2 is available in several eye-catching colors. The UE BOOM is also always unlocking new experiences through its recently updated UE BOOM app, including PartyUp where you can easily connect as many Ultimate Ears speakers as you can get your hands on as well as Siri and Google Now voice integration. The UE BOOm 2 is available for $199.99.
2. Logitech Pop Home Switch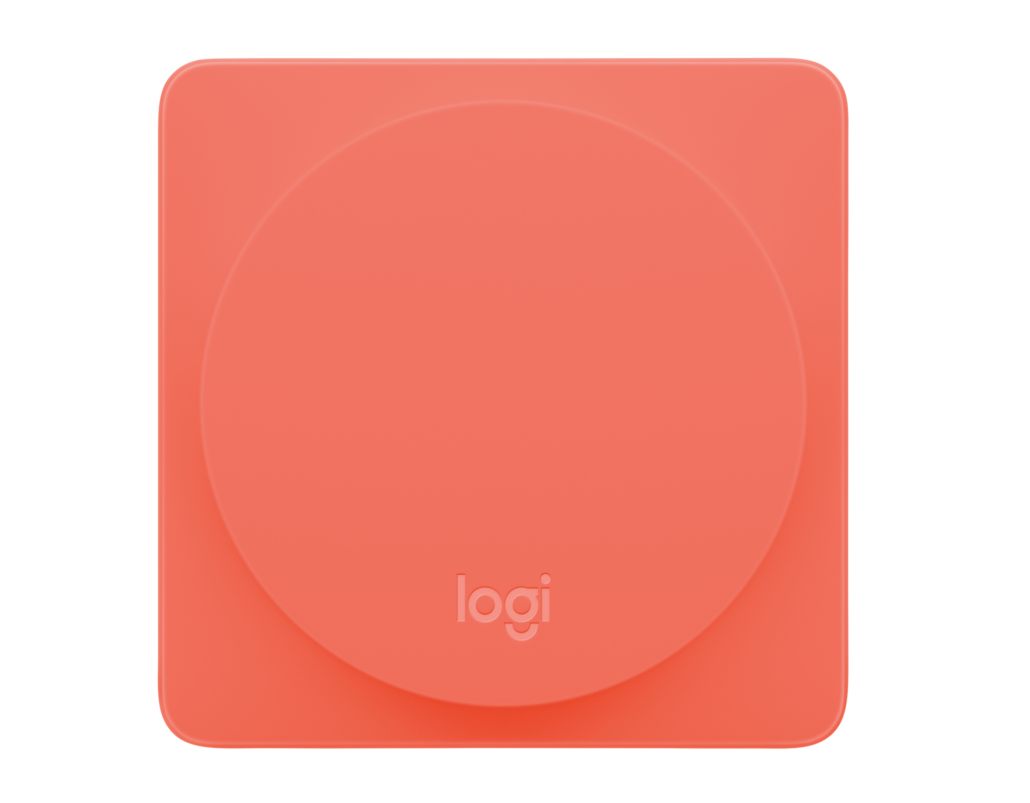 What's more romantic than setting the perfect mood for a romantic night in. The Logitech Pop Home Switch makes smart lighting and other smart home devices useful for everyone by providing direct access that would otherwise require multiple apps. Control smart lighting including brightness and scene presets, or access your Valentine's Day or romantic playlist, all with the Pop Home Switch. And, if you connect to an existing Harmony hub-based remote, you can trigger one-touch Harmony Activities such as "Watch TV" or "Listen to Music." The Home Switch Starter Pack is available for $99.99; Add-On Home Switch for $39.99.
3 & 4. Logitech ZeroTouch Air Vent and Dashboard Smart Car Mounts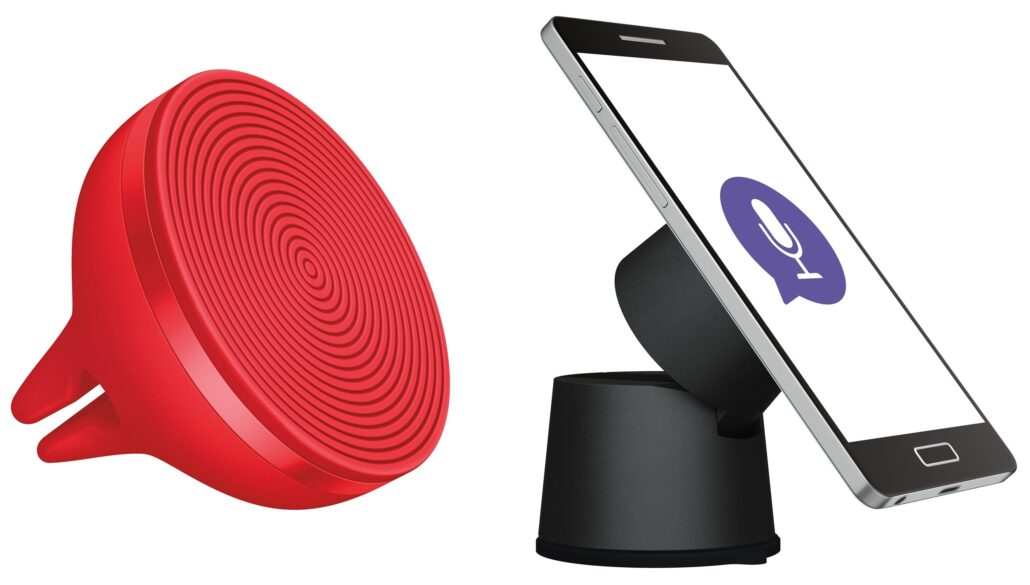 It's a fact that when you've started a new relationship, you want to speak with that person all the time. The Logitech ZeroTouch Air Vent and Dashboard Smart Car Mounts for Android, together with Logitech's voice-controlled app, allows you to do so safely, thanks to its hands-free, in-car experience. Enjoy the best features of a connected car, without buying a new car. The app is automatically triggered when you dock your phone to the magnetic air vent or dashboard mount, allowing you to use your voice to call, text, navigate, and play your special playlist, all without ever looking at your phone. The Dashboard Mount is available for $79.99, and the Air Vent Mount for $59.99.
What are your thoughts on these V-Day gift ideas from Logitech and Ultimate Ears? What's on your Valentine's Day wishlist?