What's your favorite beauty product? Your go-to that you can't live without! Ours is lipstick! We cannot leave the house without one of our favorite lip colors on. Whether it's a glossy, matte, sparkly, or creamy lipstick, we love everything about this beauty staple. Sometimes, all you need is lipstick to complete your look, which is why we are looking forward to celebrating National Lipstick Day on Saturday, July 29th.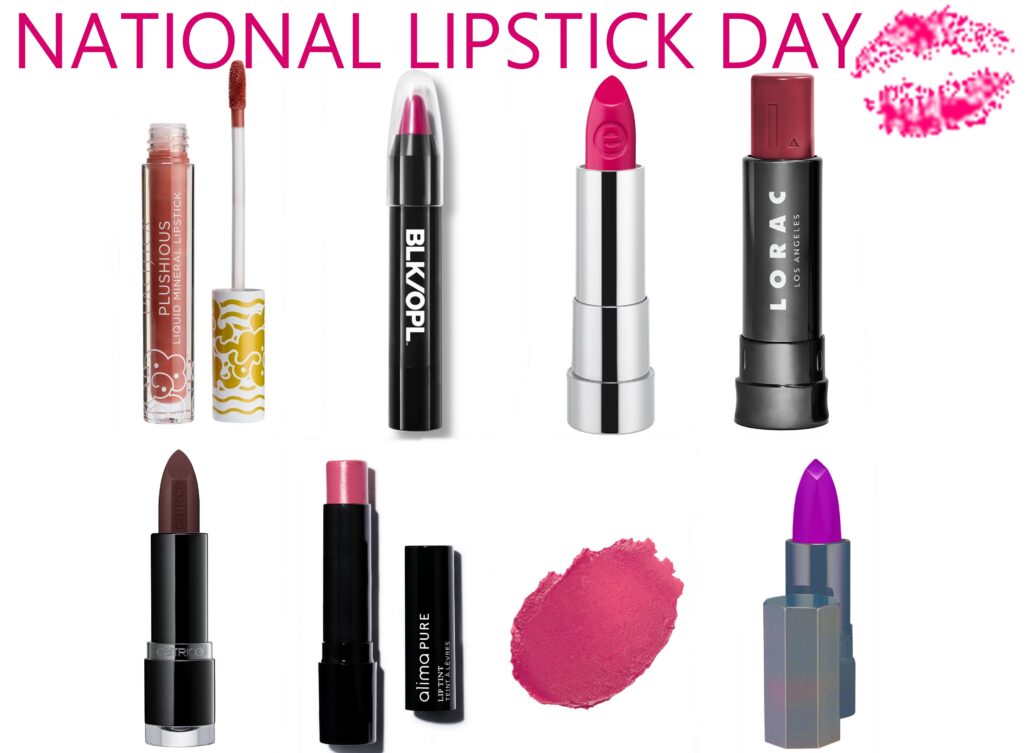 While there are probably millions of different brands, in honor of National Lipstick Day, we celebrate the fabulous lipsticks from Alima Pure, Black Opal, Catrice Cosmetics, Essence Cosmetics, Lorac Cosmetics, Pacifica Beauty, and Serge Lutens; and since we love a good lip brush and it's essential for perfect lipstick application, we're highlighting the MODA EZGlam Duo Lip Brush DUO. Keep reading to know more about the great lip colors from these wonderful beauty brands.
Alima Pure Lip Tints


Lip Tint is a buttery lip balm, packed with lush pigments, that conditions lips with a sheer wash of color. Formulated with a blend of soothing oils, including coconut, pumpkin seed and pomegranate seed oils, butters and waxes for a rich moisturizing finish. Available in seven shades for $14.00 each on www.AlimaPure.com and www.CredoBeauty.com.
BLACK/OPAL Color Splurge Color Stick Lip

Get the convenience of a lip pencil with the vibrant color of a lipstick in an easy-to-apply retractable pen. Enriched with emollient butters and vitamins C and E, these pigment-rich lip color sticks provide smooth, creamy jewel-toned color with a non-drying finish. This creamy color is available for $7.95 on www.BlackOpalBeauty.com.
CATRICE Ultimate Colour Lipstick

Color Counts and Catrice has lots of it! These Catrice lipsticks are highly pigmented, with perfect coverage and shine. Creates a smooth, creamy and long-lasting texture. Available in 13 shades, they retail for $6.99 each on www.CatriceCosmetics.com.
essence matt matt matt lipstick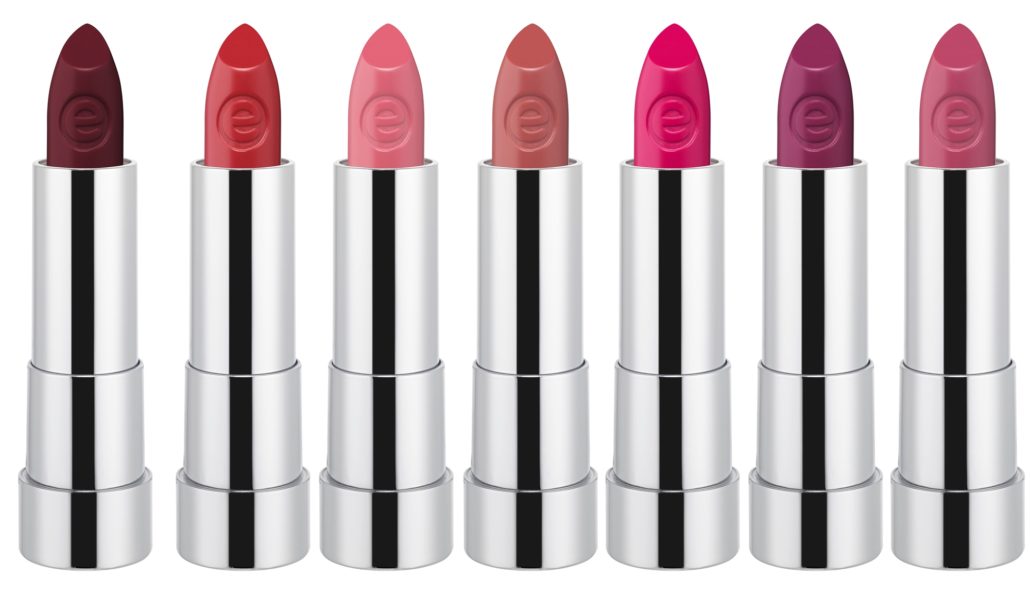 Once, twice, three times kiss proof! This smooth new lipstick glides over lips to provide a sophisticated, long-lasting matte finish and bold color without drying your lips out. These affordable lipsticks are available in 8 shades and retail for only $2.99 each at Ulta and on www.essencemakeup.com.
LORAC Alter Ego Hydrating Lip Stain

This sexy and playful stain coat your lips in highly- pigmented color and hydrates with nourishing Jojoba Seed Oil, Evening Primrose Oil, Shea Butter and Mango Seed Butter for all day pigment, shine, and hydration. Treat your lips to one or more of these lip colors for $19.00 at www.loraccosmetics.com.
MODA EZGlam Duo – Luscious Lips

This beautifully bold, 100% vegan line uses synthetic filaments and includes water-resistant acrylic handles with a Silk-Touch™ coating for ultimate durability and ease of care. Whether you're applying your favorite nude or bold lip color, get full luscious lips with the Moda Pointed Lip and Flat Lip brushes. Get this set for $5.99 on www.modabrushes.com.
Pacifica Devocean Natural Lipstick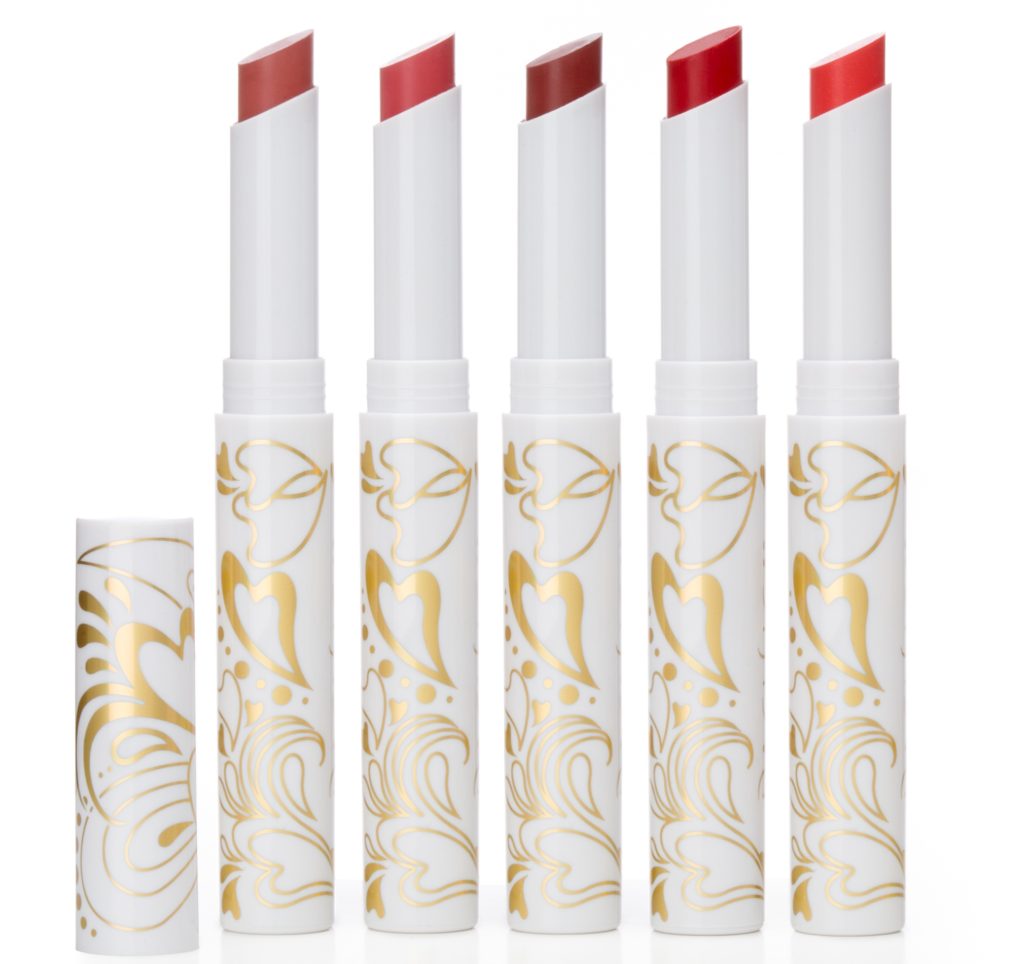 A full color, 100% vegan, hydrating natural lipstick that lasts with intensity, like the deepest love. Creamy hydration, highly pigmented and chocked full of anti-aging benefits that nourish and love your lips. Six luscious shades: Firebired, Rebel Sol, Natural Mystic, Tenderness, XOX, Beach Goth, for $10.00 each at www.PacificaBeauty.com and www.Ulta.com.
Serge Lutens Fàrd a Lèvres Lipstick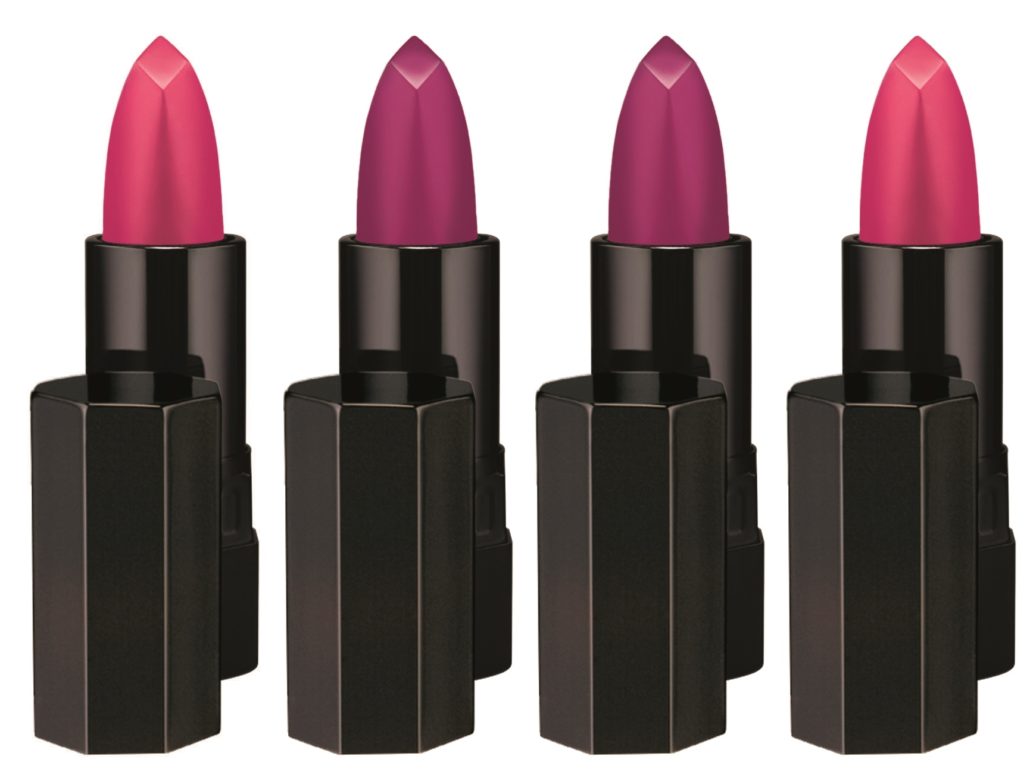 More than a lipstick: a piece of jewelry. The unique formula features argan oil to preserve moisture and reflects light, giving the lips a glossy finish while concealing fine lines. Bright colors create a fresh springtime look. Available in 2 shades: N°14 (Notre-Dame du Rose) and N°15 (360 Volts) for $75.00 each at Barneys New York and on www.SergeLutens.com.
We hope that you will join us on National Lipstick Day by flaunting your favorite lip color, pucker up and post your lip photos using #nationallipstickday.