Calling all tequila lovers and ice cream fans! Do you love tequila? Do you love ice cream? While we have plenty of tequila cocktails and cocktail recipe ideas to share with you for National Tequila Day, with this post, we will be telling you how you can get your hands on some free tequila ice cream….yes we said free tequila ice cream. We hope you're ready to enjoy some Patron tequila ice cream to be exact! As fans of this cool boozy treat, we are sharing this as an alternative way to enjoy and honor the distilled alcohol made from the blue agave plant. So if you're ready for free, delicious fun on National Tequila Day, keep reading on.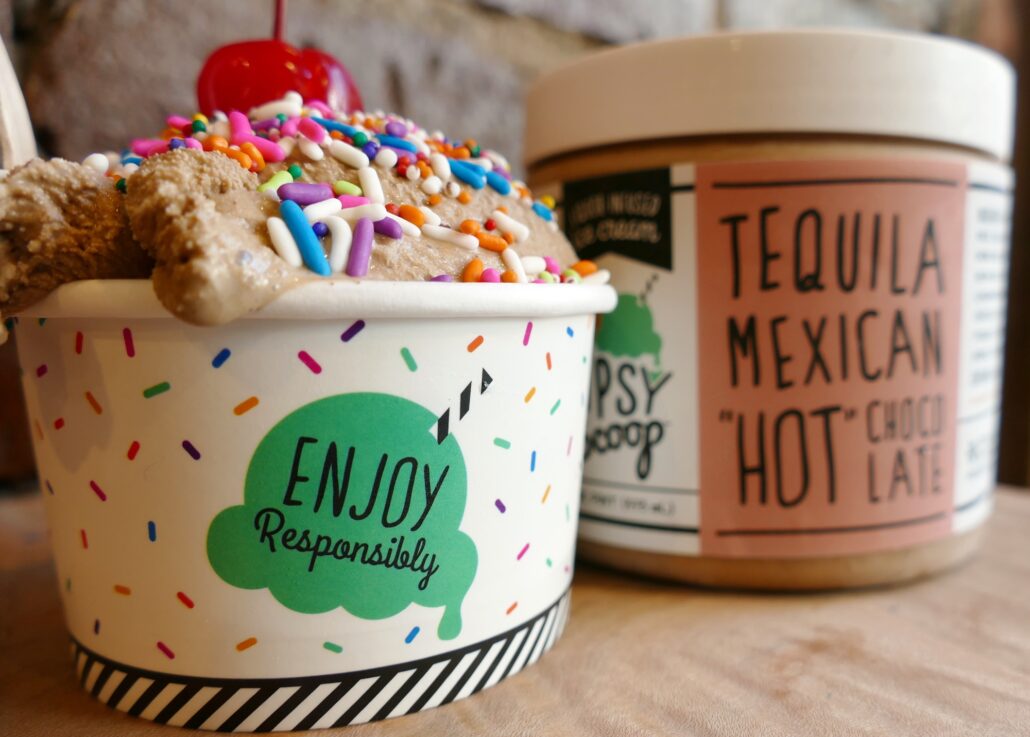 What do you call it when an ice cream parlour sells nothing but boozy ice cream? A "Barlour" of course! And that's where we're directing you to for a scoop of Patron tequila ice cream. In honor of National Tequila Day, Tipsy Scoop Ice Cream Barlour is offering one time only complimentary scoop of its Tequila Mexican "Hot" Chocolate ice cream (the decadent cup of deliciousness you see above and below), infused with Patrón Incendio, to the first 200 customers.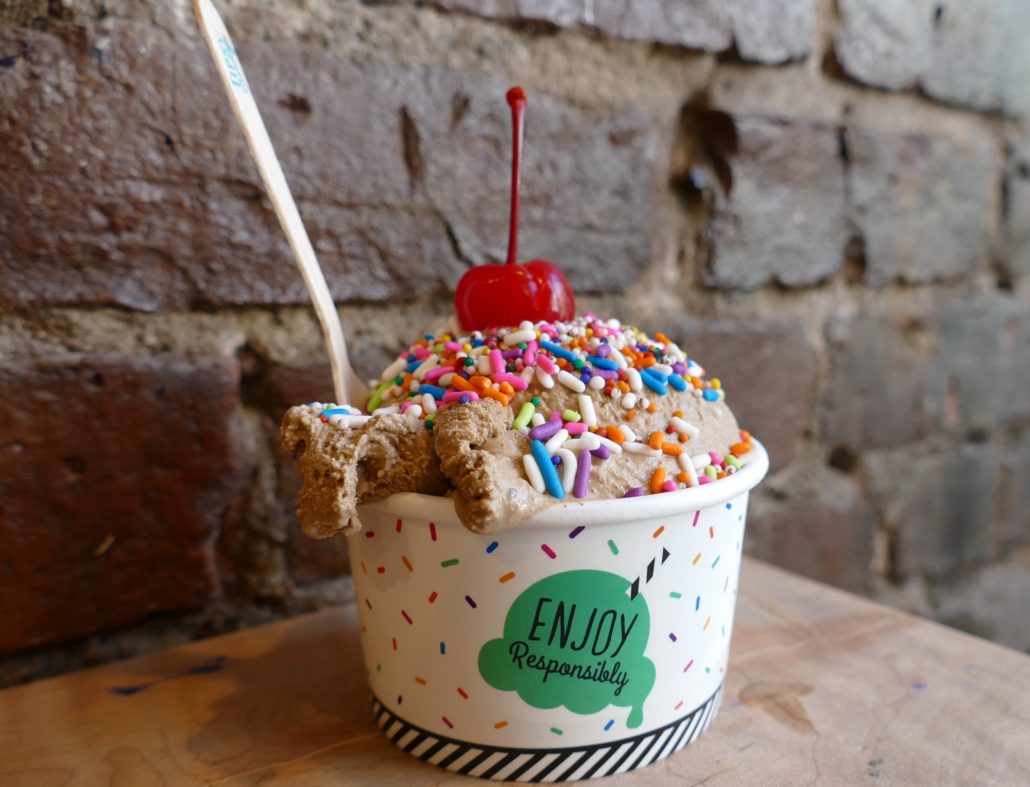 On Monday, July 24th, also known as National Tequila Day, from 4pm – 8pm, if you're one of the first 200, aged 21 and over (these are all alcoholic ice creams after all, which contains up to 5% ABV), you will enjoy this perfect blend of artisanal, handcrafted ice cream with a perfectly mixed Patron tequila cocktail. We anticipate the line at Tipsy Scoop, located at 217 E 26th Street in NYC, will be a very long one, so we advise you and your friends to get there early.
As you're celebrating National Tequila Day, please remember to always drink responsibly…..or in this case, eat responsibly, and to never drive while intoxicated.  If you're one of the lucky 200, share your Tequila Mexican "Hot" Chocolate ice cream photos using #NationalTequilaDay. Enjoy!