It's been a very long time since our last sample sale highlight, mainly because both our strength against shopping and our bank account are both low. Although neither has increased, we'll still take the opportunity to bring you the details of the Wolford Sample Sale, an amazing women's fashion and accessories sale brought to you by 260 Sample Sale.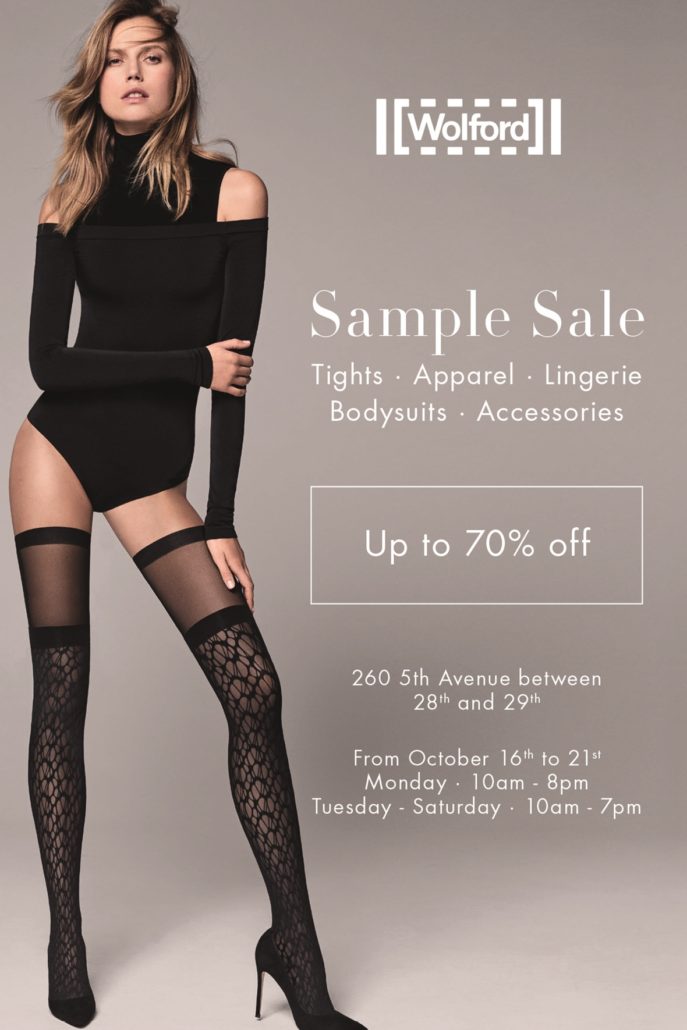 Starting tomorrow, October 16th, 260 Sample Sale welcomes back Wolford to their fall season sample sale lineup. From October 16th through October 21st, you can save up to 70% off retail on tights, apparel, lingerie, bodysuits, and accessories from the famed luxury brand. For those not familiar with Wolford, the brand was founded 65 years ago, offering sensuous luxury legwear, ready-to-wear, and lingerie that are made to be worn every day, on every occasion, by every woman. Wolford is synonymous with effortless sophistication, true confidence, multi-functionality and holistic comfort, the company creates versatile yet beautiful pieces. Over the years, we've had the very fashionable pleasure of owning a few Wolford tights, regarded as some of the sexiest legwear in the world, and we're definitely ready to own some more. Wolford also has a major celebrity following; the famed tights have graced the legs of many celebrities, including Katy Perry, Kate Winslet, Heidi Klum, Jessica Chastain, Debbie Harry, Kate Hudson, Michelle Pfeiffer, etc. You'll be in great style company in Wolford.
The full Wolford sample sale location and details are below:
260 Fifth Avenue, between 28th & 29th Street
Take the W/R Train to 28th St or the 6 train to 28th St
Hours of Operation: October 16th – October 21st
Monday: 10am-8pm
Tuesday-Saturday: 10am-7pm
Will you be hitting up the Wolford Sample Sale? If you are in NYC, you may want to make some time to pop into the sale. What are you most excited to score for yourself, the tights, apparel, lingerie, bodysuits, or accessories?