I wrote about
backstage at Venexiana
Fall 2013 collection where the beautiful side twist french rolls and glamorous smokey eyes were the focus, now I eagerly bring you the details on what occurred in the front of the house. The clothes from the Venexiana Fall 2013 collection were a glamour girl's dream come true with nothing short of 76 couture looks floating down the runway to choose from.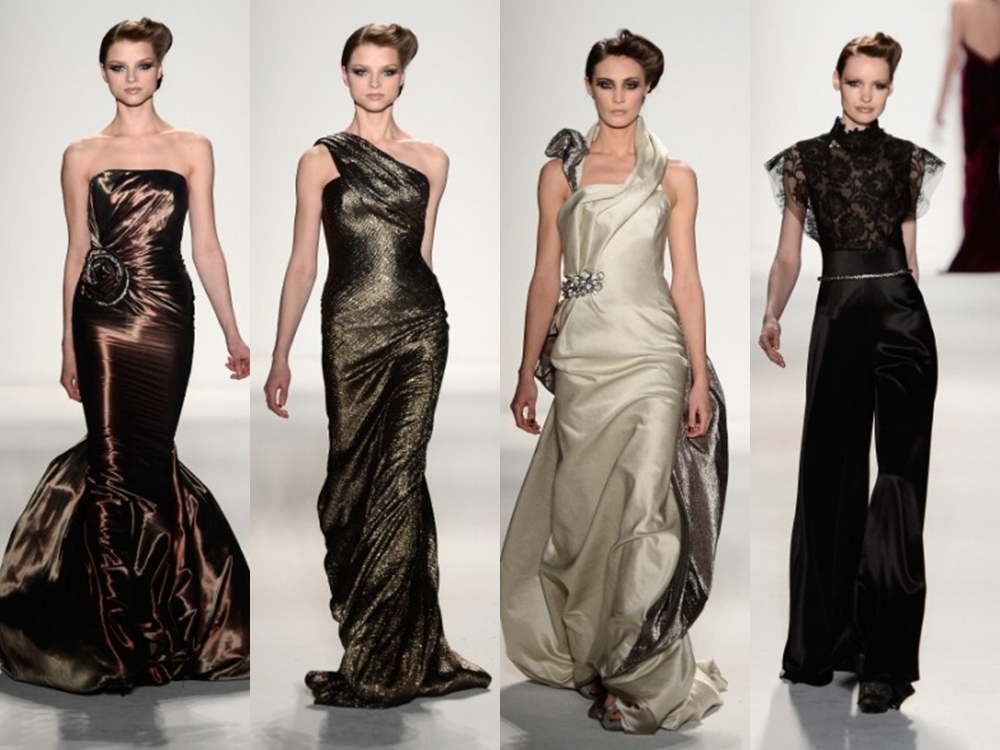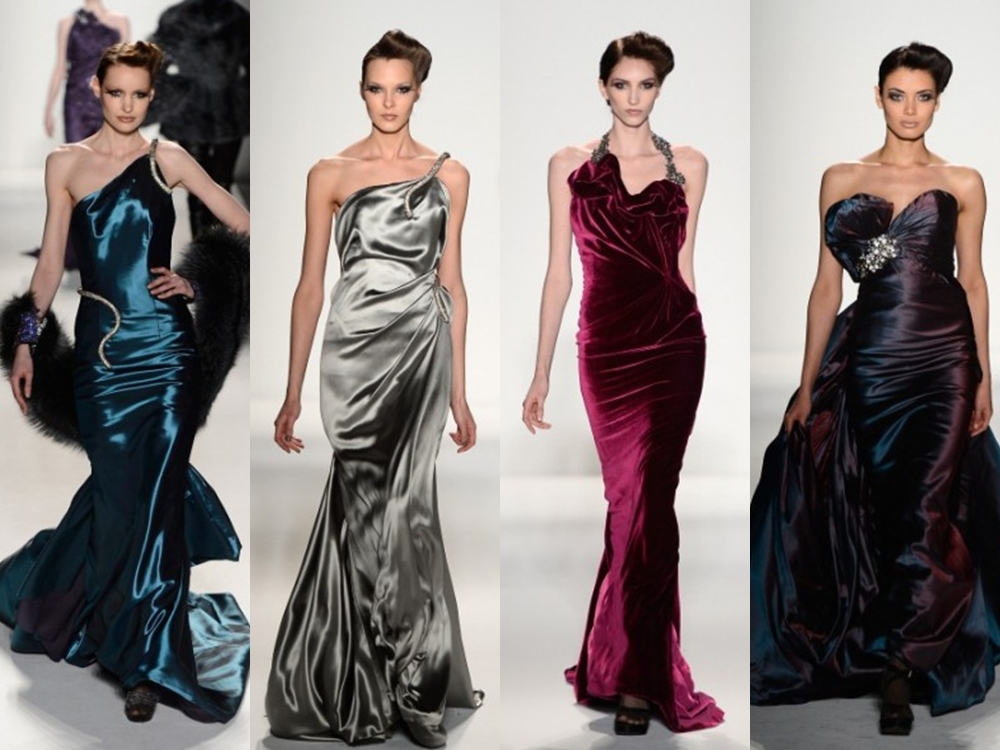 Kati Stern's gift is in the details; while each piece oozed personality, whether the fabric of choice was velvet with crystals or lace with crystals, they were all reminiscent of each other which made for a cohesive collection.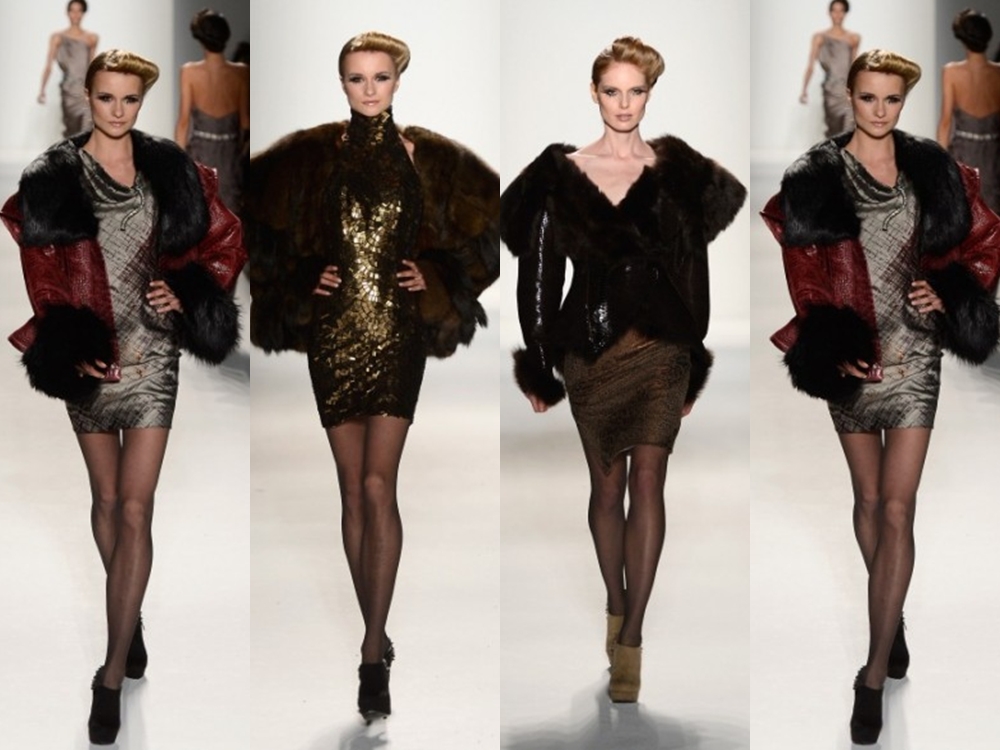 Even the color palette of the Venexiana Fall 2013 collection, although varied, all were in the metallic, deep gemstone range, reflecting light in different ways. Overall, it was a strong collection with lots of sexy silhouettes and beautiful metallic colors.
***Thank you to Fashion and Beauty Contributor, Laura A. Floyd of Blush and Beakers for covering Venexiana for My Life on and off the Guest List this season. Make sure to check out her blog.
**photos courtesy of Mercedes-Benz Fashion Week