In case you haven't noticed, we're in apple season. While some apples are available all year round, the fall season, (especially fall in New York) is the only time you can get ripe, fresh apples off the tree. What better time than the height of apple season to introduce and highlight the most delicious and newest apple harvest, a wonderfully delicious sparkling apple wine. What do you get when you combine New York breeding with French elements? You get Comsi Comsa Apple Sparkling Wine, a 12% abv sparkling wine crafted from locally sourced Upstate New York apples (New York grows more apple varieties than any other state). Creation of this delightful sparkling follows the traditional method used by the French champagnes.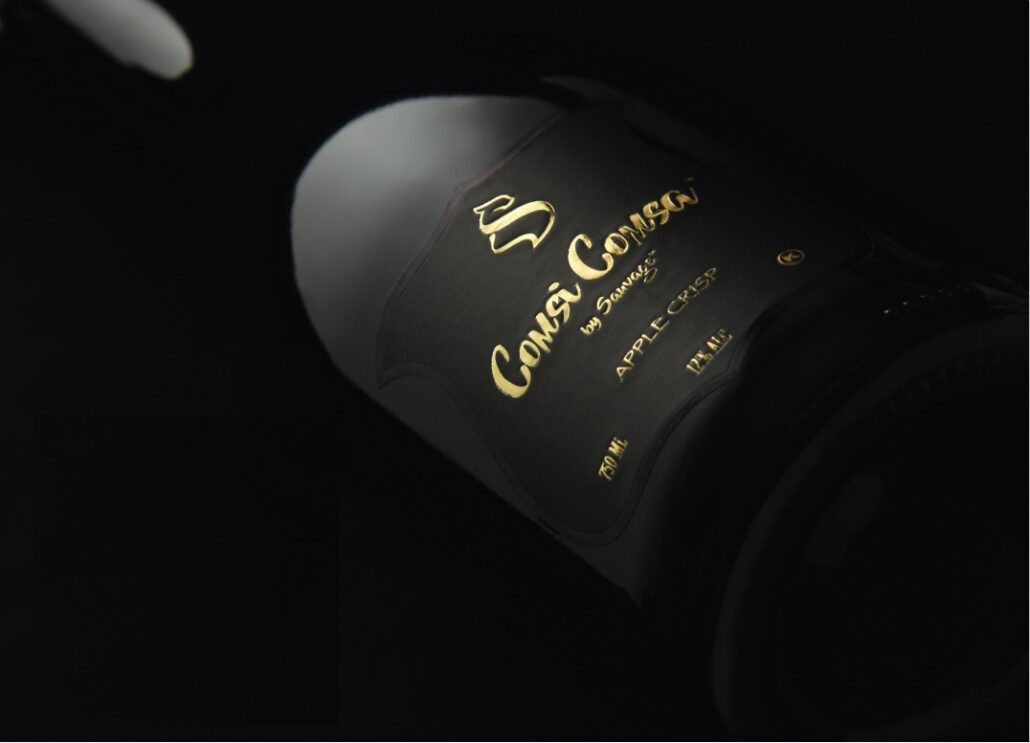 Created and distributed by Sauvage, Comsi Comsa Apple Sparkling Wine, launching soon in Apple Crisp, is an all natural, gluten-free and kosher sparkling wine. It is a bit like bubbly and a bit like cider, hence its name, Comsi Comsa, French for "Like this, Like that." What makes this naturally sweet bubbly so amazing? It's made with dozens of apple varieties sourced from the local farms surrounding the distillery, it boasts 12% alcohol (ciders only have 6%), has a slightly full-bodied nose, and a gorgeous caramel color. There are only two ingredients in every bottle of Comsi Comsa Apple Sparkling Wine – 100% apples and Champagne Yeast, nothing more.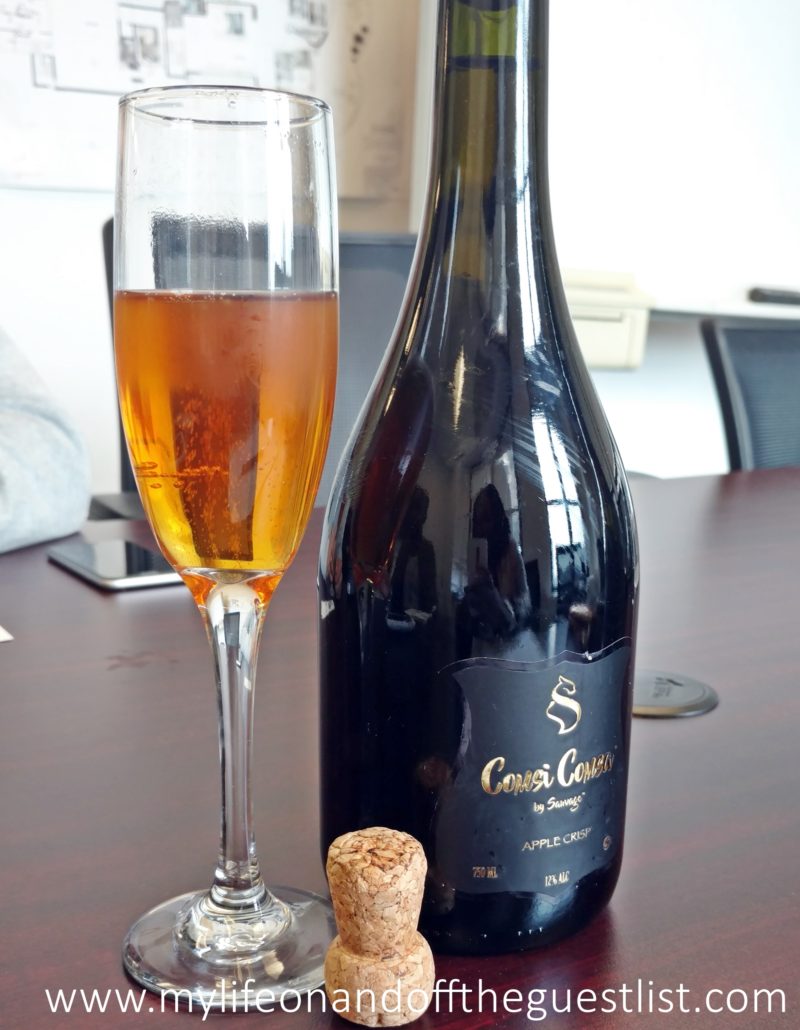 Influenced by French techniques applied in the Champagne region of France, Sauvage marries tradition and innovation to offer this all-natural apple-based sparkling wine. We had the pleasure of getting better acquainted with Comsi Comsa Apple Sparkling Wine, and it truly was love at first sip. We highly recommend serving it chilled in a champagne flute but we can also see this sweet sparkling adding a unique twist to a French 75 cocktail, a Bellini (who says it has to be peach or pear), or a sweet holiday Poinsettia cocktail (just add cranberry juice).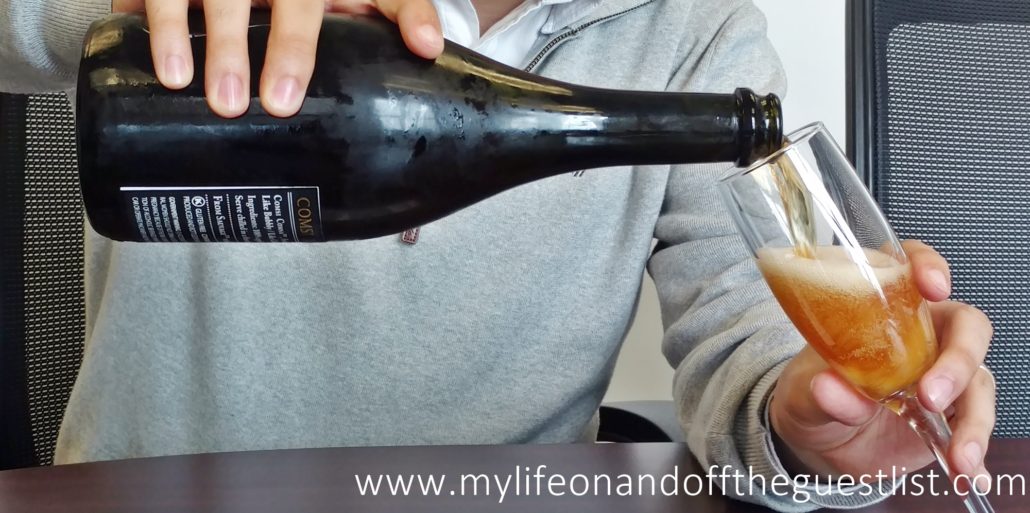 Comsi Comsa Apple Sparkling Wine officially launches on November 15th, 2017. The 750ml bottle of the sparkling wine, which bears a Panther logo (Sauvage is French for "wild" after all), will retail for $14.99 each.  Keep an eye out at bars and restaurants, clubs and lounges for this crisp spirit, or maybe just pay a visit to Sauvage's distillery in Oneonta, NY.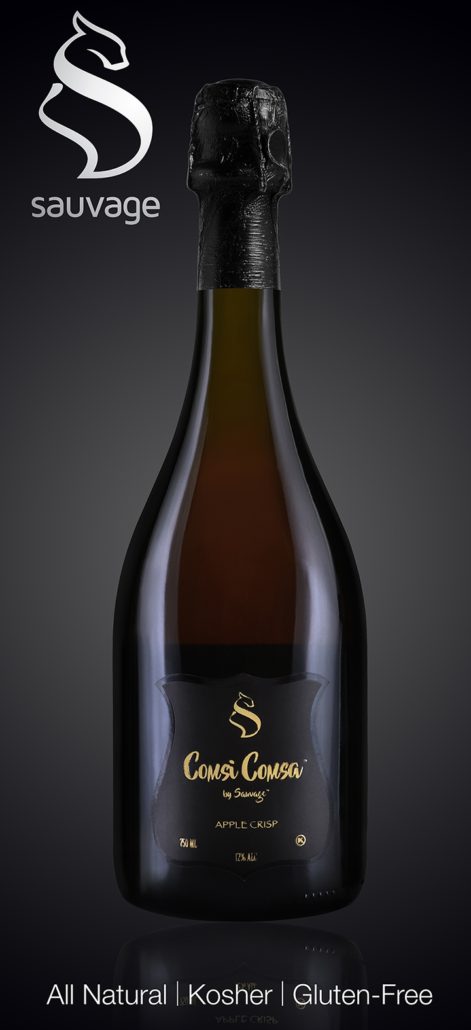 Sauvage's brand-new farm distillery and tasting room are nestled in Oneonta, a vibrant small town in Upstate New York, in the foothills of the Catskill Mountains along the banks of the Susquehanna River. With direct access to 24 varieties of delicious apples growing in the nearby region's orchards, Sauvage produces this local, fresh, crisp and tasty juice, fermented with champagne yeast. This proprietary recipe becomes the signature base for their unique line of apple-based products.
What are your thoughts on apple sparkling wines? Would you love to give Comsi Comsa a try? For more information on Comsi Comsa, head over to www.drinksauvage.com.