We all know Valentine's Day is the celebration of love, a sweet sentiment that deserves to be celebrated……..with something equally sweet. Does the love of your life have a sweet tooth? Do they love things like chocolates, cookies, brownies, and other decadent treats? Then keep reading on for some amazing Valentine gift ideas from Gourmet Gift Baskets. Offering the best in all sweet treats, as well as popcorn, fruits, nuts, and beer and wine, Gourmet Gift Baskets is your go-to for Valentine's Day gift baskets filled with delightful champagnes, decadent chocolates, and a variety of exquisite treats that are sure to make your sweetheart weak in the knees. Check out a few of them below:
Send A Bear Hug Care Package, $49.99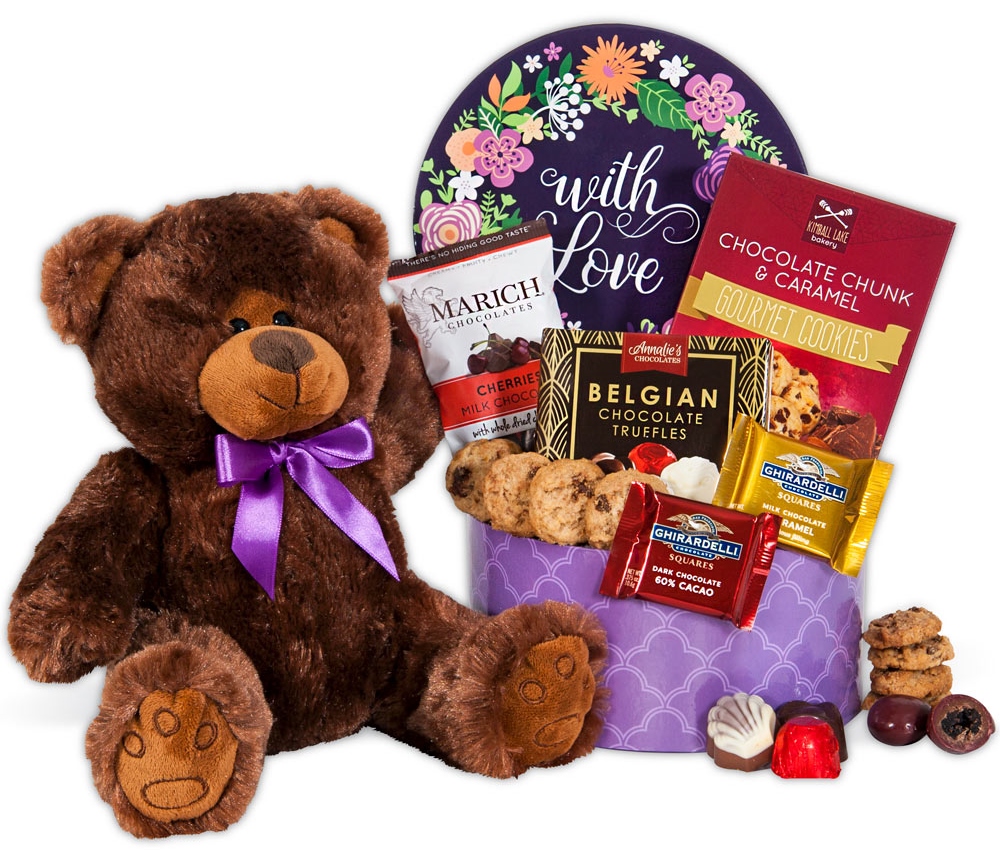 Whether your Valentine is close by or far away, receiving this Bear Hug Care Package is sure to inspire a smile. This adorable Send A Bear Hug Care package is stocked full of decadent chocolates that everyone loves, some very gourmet cookies, and a sweet and cuddly teddy bear that's perfect for snuggling.
"Happy Valentine's Day" Cookie Cake

, $29,99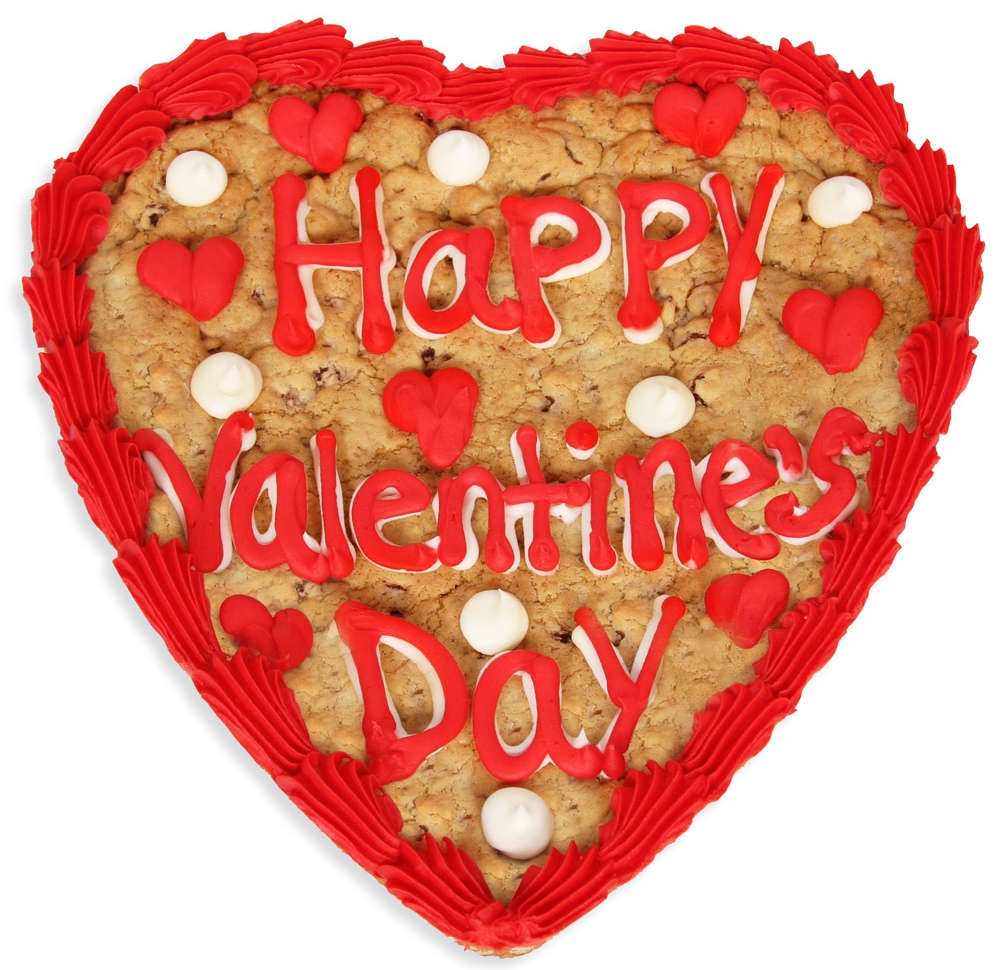 Say "I Love You" in the sweetest way possible! This 9″ Valentine's Day Cookie Cake is a heart-shaped, soft, and chewy cookie stuffed with milk chocolate chips and hand decorated with creamy vanilla frosting. This great, big, heart-shaped chocolate chip cookie is the equivalent of 30 regular-sized cookies.
"Be Mine" Valentine's Day Brownie Cake

, $29.99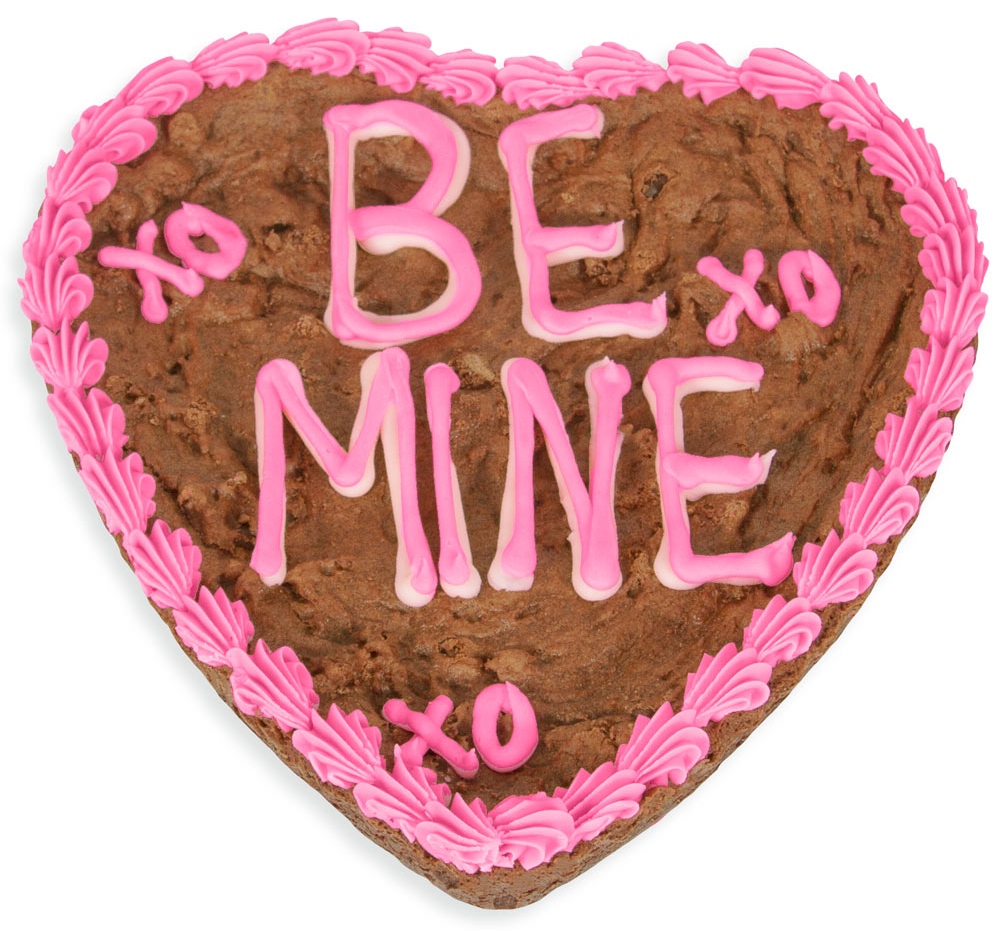 Does the love of your life prefer brownies over cookies? The "Be Mine" Valentine's Day Brownie Cake is a great alternative. This heart-shaped, extra chocolaty, brownie cake will easily win their hearts and win you best V-Day gift giver, plus the two of you will get even closer enjoying this very yummy gift that's big enough to share.
Red Velvet Cake

 – $34.99 to $49.99
A delectable and different type of sweet gift for you and your sweetheart to enjoy together, whether it's dessert after a first date or a treat after 40 years of Valentine's Day dinners together. This double layered cake is made with only the finest ingredients like natural cocoa powder and fresh buttermilk. The rich red color is finished off with a vanilla infused cream cheese frosting and cake crumbles.
We would be completely ecstatic to receive any of these wonderfully sweet and loving gifts for Valentine's Day. What about you? What are your thoughts on these Gourmet Gift Baskets? Which of these Gourmet Gift Baskets Valentine's Day gifts would you love to receive from your sweetheart?