There's so much that is said about our eyes; they are the windows to our souls, they display your true emotions and who you are, are symbols of protection, and more.  We guess that is why eyes have been the source of inspiration to many. That was our thought when we attended Miami "eye guy" and famed photographer, Bridges Aderhold and Clear Eyes Pop-Up Gallery in New York City.  The evening featured a walk thru the Clear Eyes sponsored, My Shining Moment gallery, featuring eye portraits by Bridges Aderhold.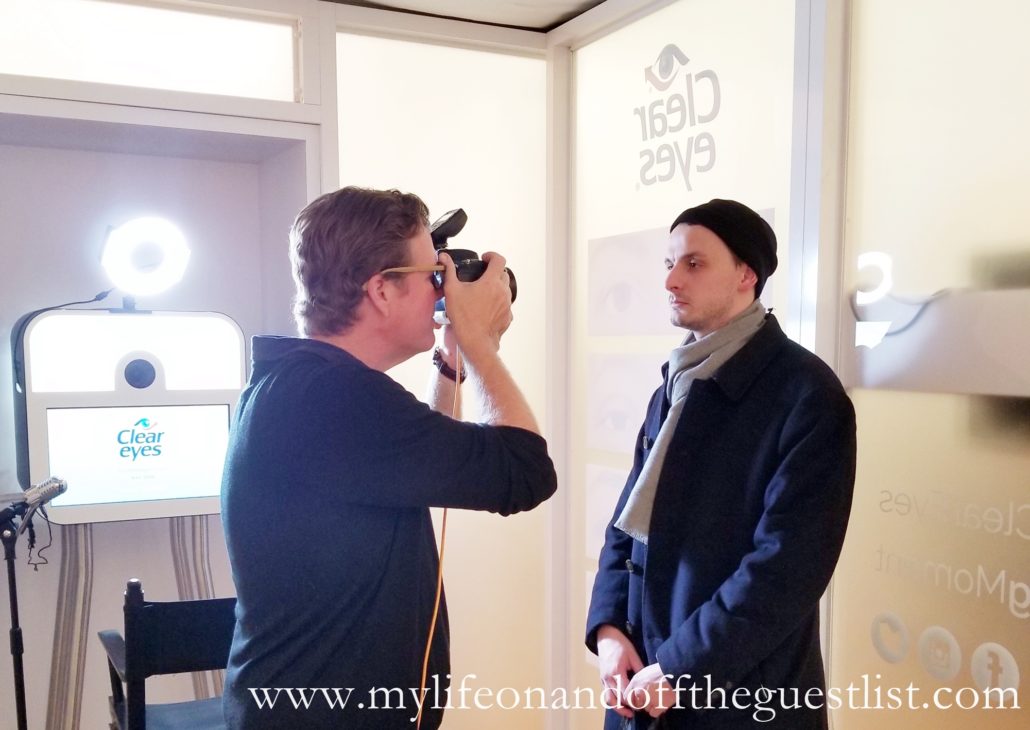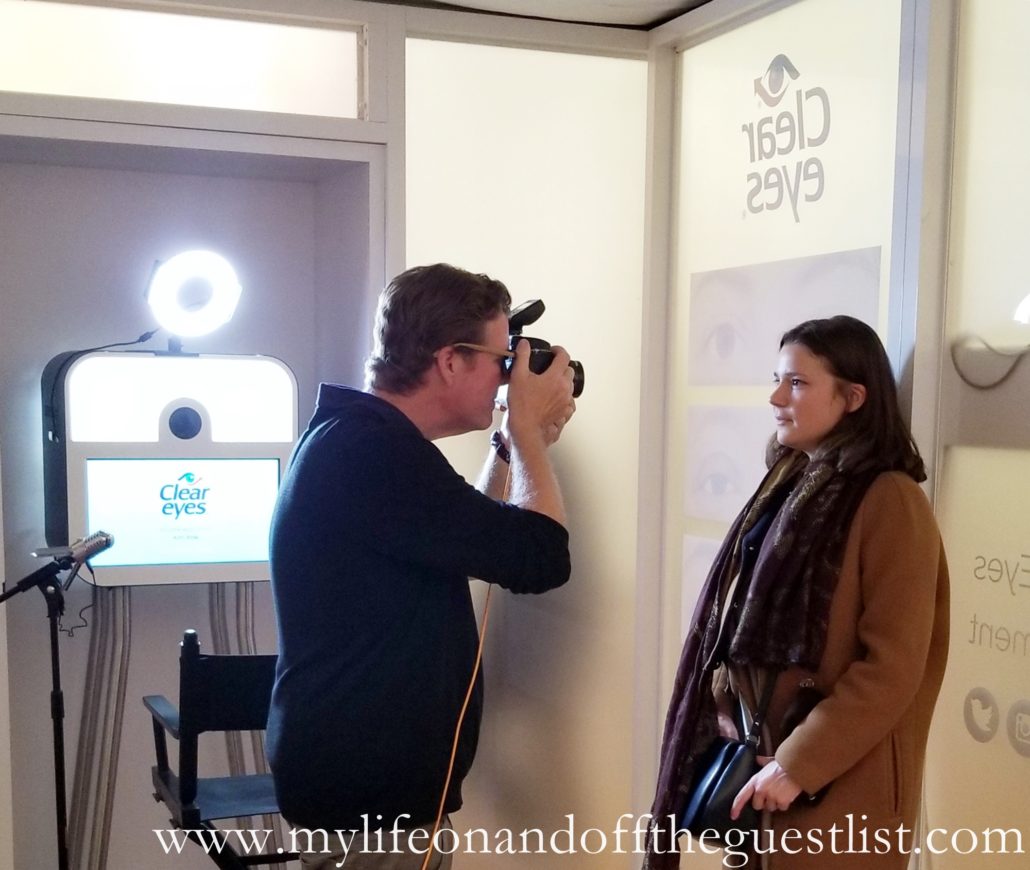 Bridges Aderhold photographs the eyes with a close-up lens. For his personal project, he used his artistic eye to capture the essence of well over 12,000 people through their eyes. We got up close with a few of his photographs at the Bridges Aderhold and Clear Eyes Pop-Up Gallery.
"Photographing the eyes of people eliminates preconceived notions of any individual and gives each person the human condition of honesty. This project has allowed me to connect with people from all over the world." – Bridges Aderhold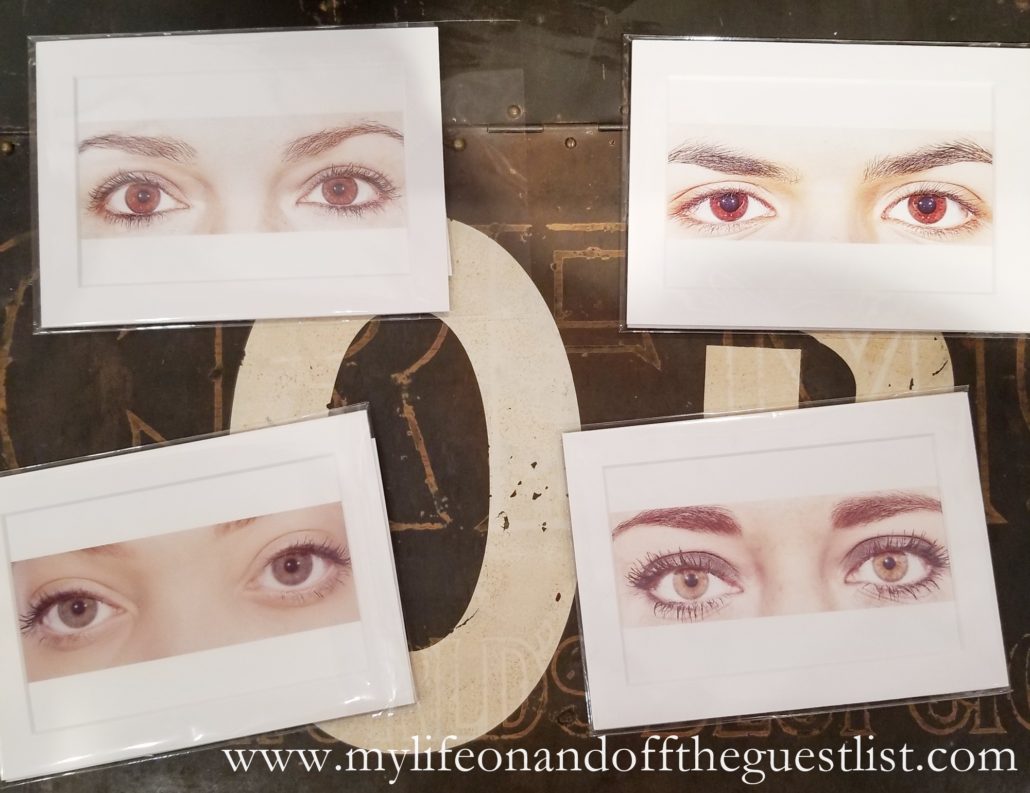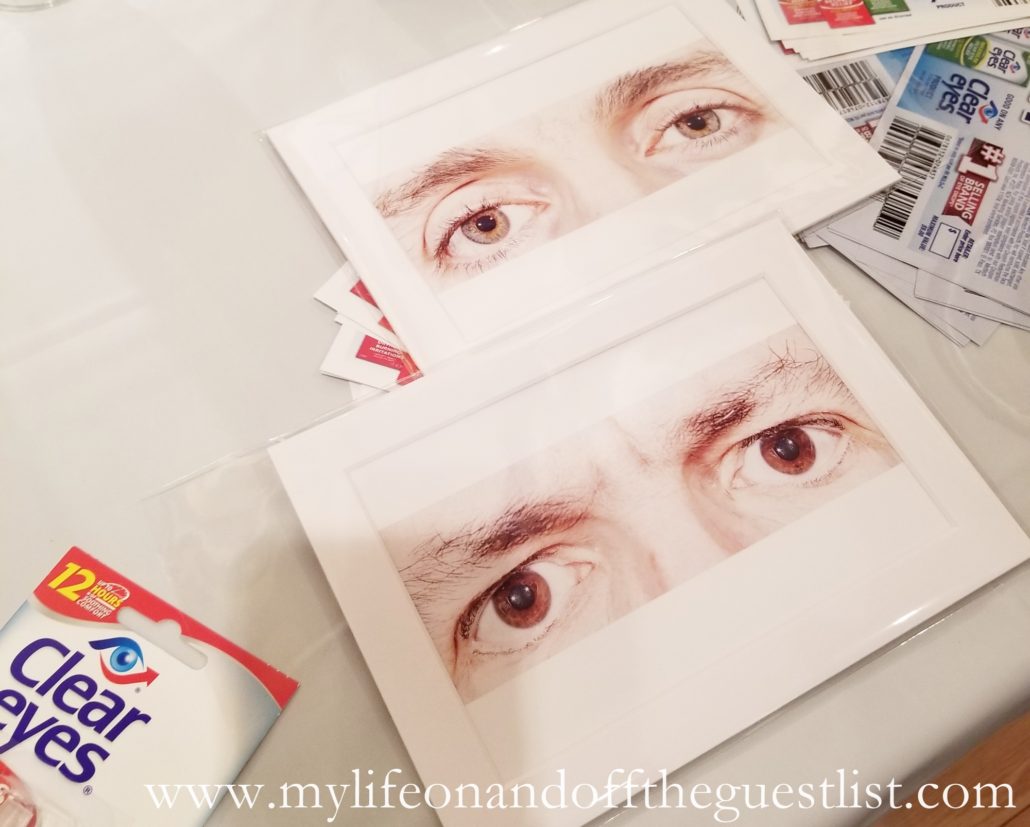 This wonderful project makes teaming up with Clear Eyes, the #1 brand in eye relief from irritation, redness, burning and mild dryness, for this pop-up gallery inevitable. Who better way to celebrate eyes than an eye photographer and eyecare brand to show the beauty and mystery behind our eyes. We had the amazing opportunity to speak with Bridges Aderhold at the Pop-Up Gallery with Clear Eyes in New York, and of course, get our own eyes photographed. (Editors Note: Forgive the audio at the beginning, attendees were very vocal and nothing we tried was able to get rid of the background noise without removing Bridges' answers. A general transcript of the first question and answer is below the video)
Q: What do you see when you photograph someone's eyes?
Bridges: "I've photographed well over 12,000 people…the thing that I've noticed is you strip them down to themselves. Normally when someone walks into a room, you look at what they're wearing, maybe where they're from, maybe what their color is, and gender is. As soon as you photograph their eyes, it takes away all of that. You can't see what they're wearing, you can't see where they're from. It's just about their eyes, it's just who they are and that is what comes out in these pictures."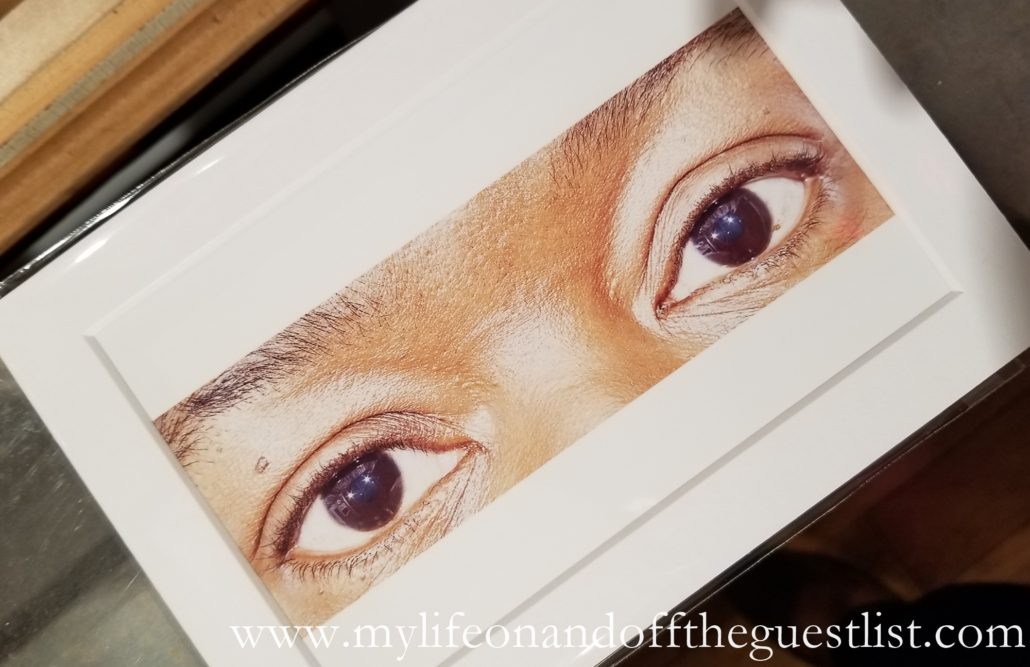 Bridges' eye introspective featured men, women, and even a few pets. The photos tell thousands of unique stories without words or clues. Looking at the gallery, you realize how extraordinary eyes are, down to the tiniest detail. We noticed the symmetry in ours, someone else noticed how large their pupils were. The exhibit showed how the colors, shapes, and expressiveness of eyes can be distinctive and intriguing.
Bridges' photography project did more than reveal the beauty and individuality of thousands of eyes — perhaps they are the window to your soul — it led him to his shining moment. He reflected on his experience saying, "it helped me see the world through other people's eyes."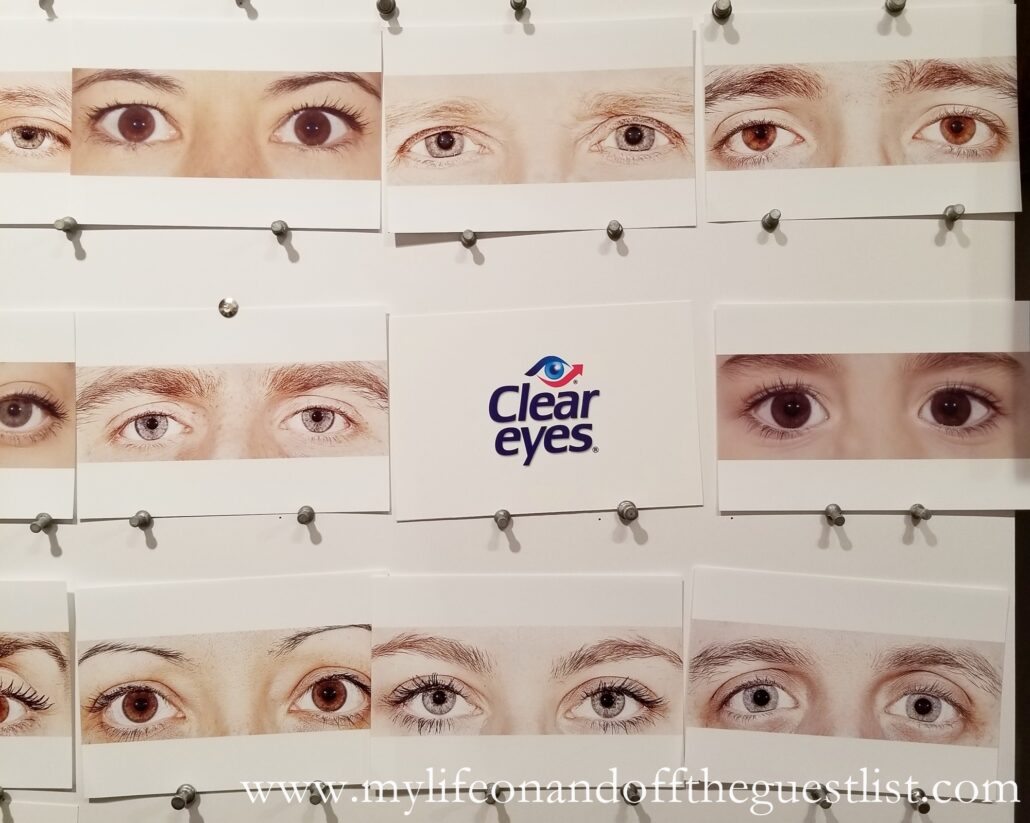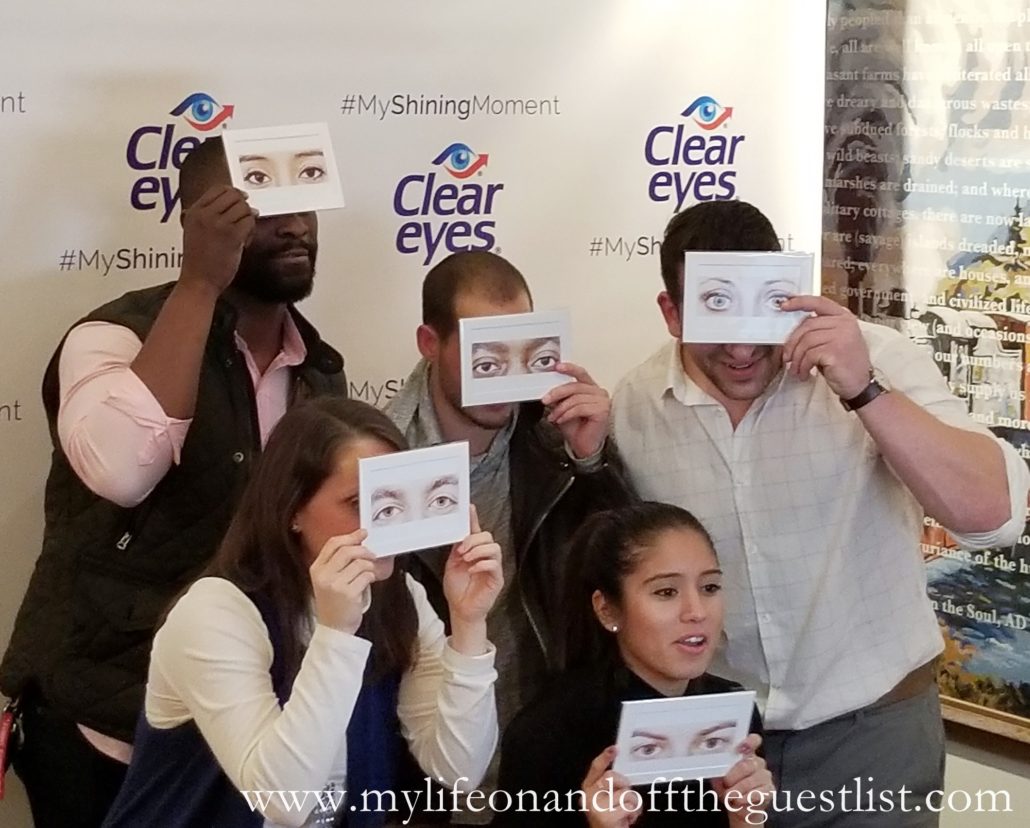 We can tell you every attendee was excited about attending the Bridges Aderhold and Clear Eyes Pop-Up Gallery and getting their eyes photographed. The above photograph perfectly interprets Bridges' answer to our first question. We love how attendees (not just this group), got photographs of themselves with other people's eyes. As you can see, we all want the experience of seeing life through others' eyes.
We admit, before the Bridges Aderhold and Clear Eyes Pop-Up Gallery event, we never really paid attention to our eyes. We know what they look like in relation to other things (makeup, eyewear, etc) but not how we see them. If you closed your eyes, could you describe what your own eyes look like? What are your thoughts on the Bridges Aderhold and Clear Eyes Pop-Up Gallery event?