Although we took a slight break to highlight some Galentine's Day and Valentine's Day gift ideas and delicious cocktails, it's time to get back to fashion; back to the gorgeous shows and looks from the Paris spring/summer 2021 couture collections. Looking outside our windows at the mounds of snow, we are more than looking forward to yielding to the beauty of the warmer seasons. Today we highlight one of our favorite fashion houses and its gorgeous spring flowers-inspired couture looks. The flowers of rebirth and renewal bloom in the tropical garden of the La Métamorphose SS2021 collection.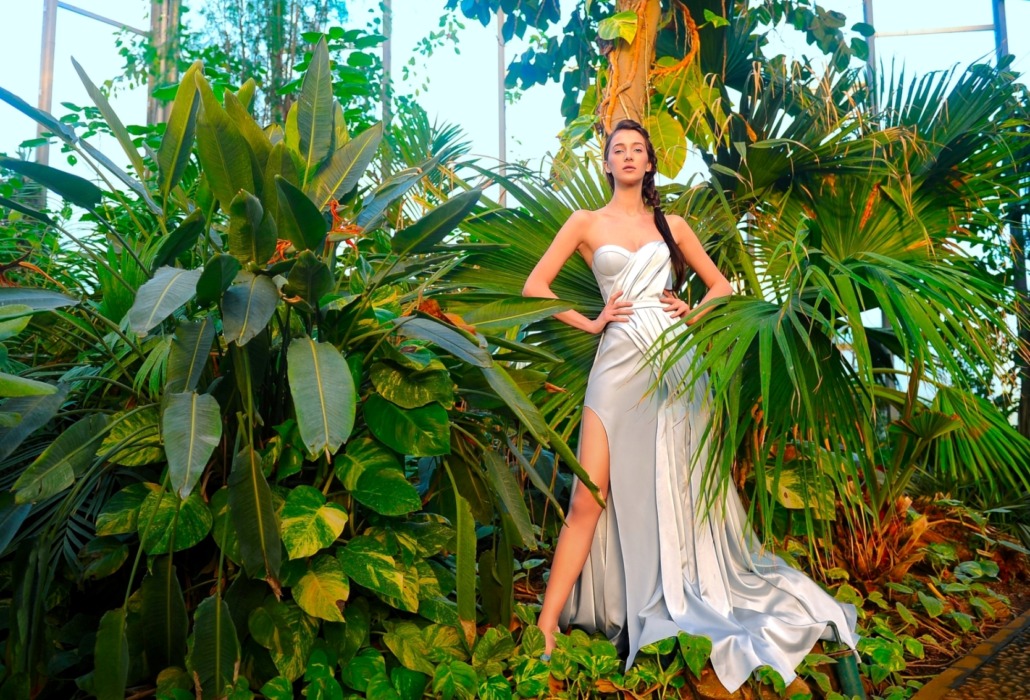 The La Métamorphose SS2021 Collection features light, airy, delicate dresses in which silk, chiffon, and embroidered tulles, mingling with hand-cut petals that embellish the shoulders of the evening gowns. The color palette is exactly what you'd expect to find in a spring/summer garden. We're mesmerized with pastel blue, nude pink, powder violet, and bursts of fuchsia and royal blue, a symbol of rebirth. Titled Fleurs de Ville ("Flowers of the City"), you can clearly see what makes the collection assuredly joyful and romantic.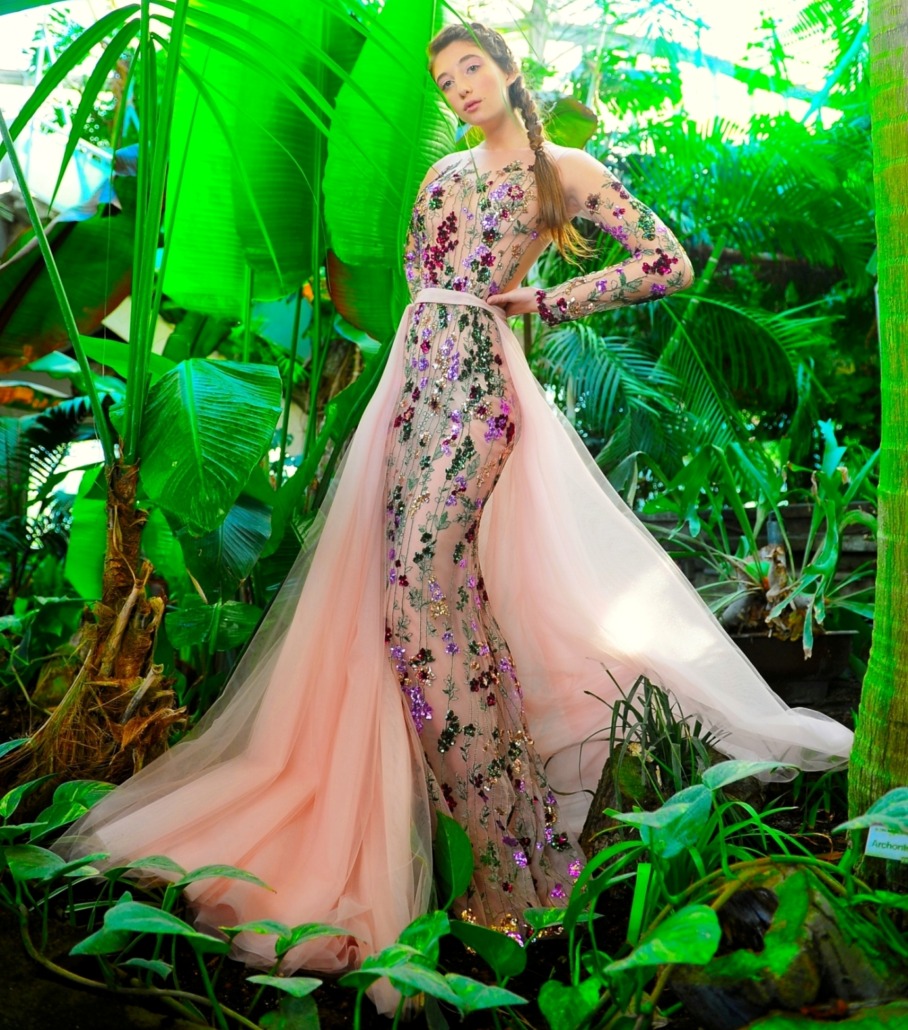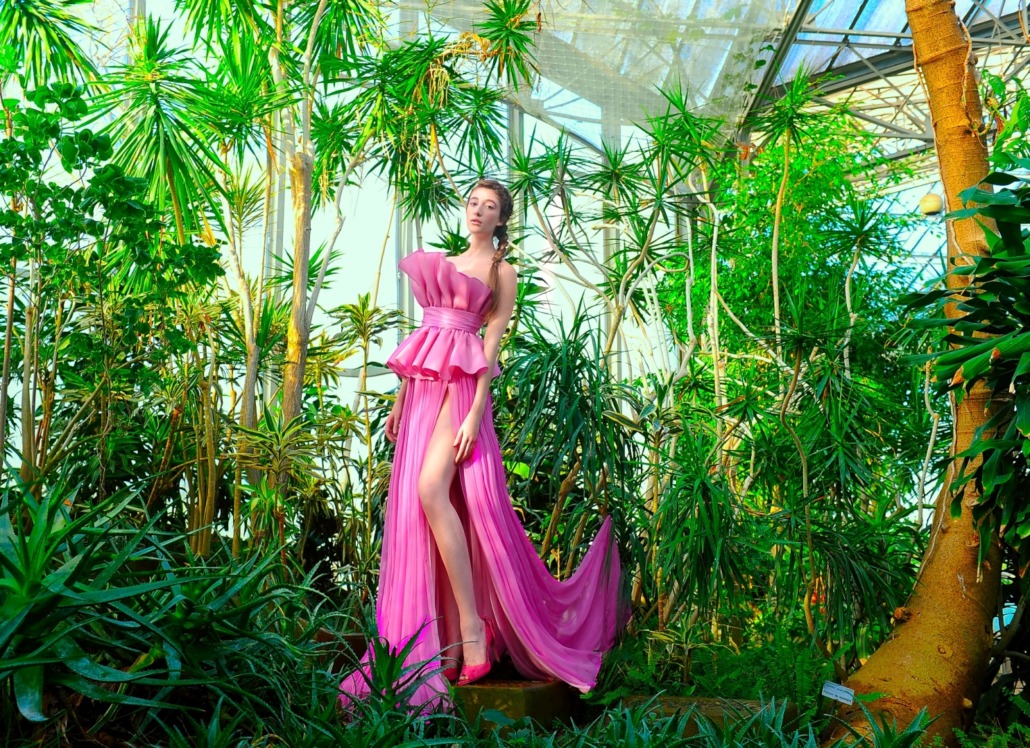 We're not overstating when we say we've looked at the 21-look haute couture collection at least four times. As we previously said, we needed to indulge in the stunning beauty of the warmer seasons to keep the cold depressing mood of the winter season at bay. The La Métamorphose SS2021 collection more than fulfilled that need.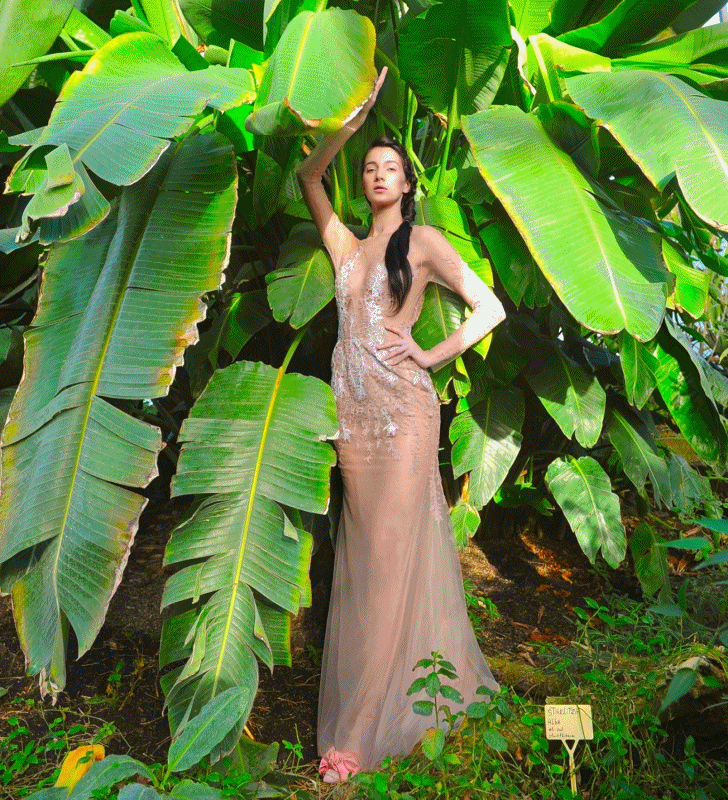 The La Métamorphose SS2021 collection was made from fabrics only made in France. Designers Ewa and Margaret once again underline their attachment to France and to French fashion know-how. The final touch of the collection truly captures the awakening or the blooming of flowers. The striking flower organza wedding dress, worn in two versions, first, as a closed flower; and second, the flower opens up, thanks to a silk belt, to transform into a magnificent long, hi-low tiered dress.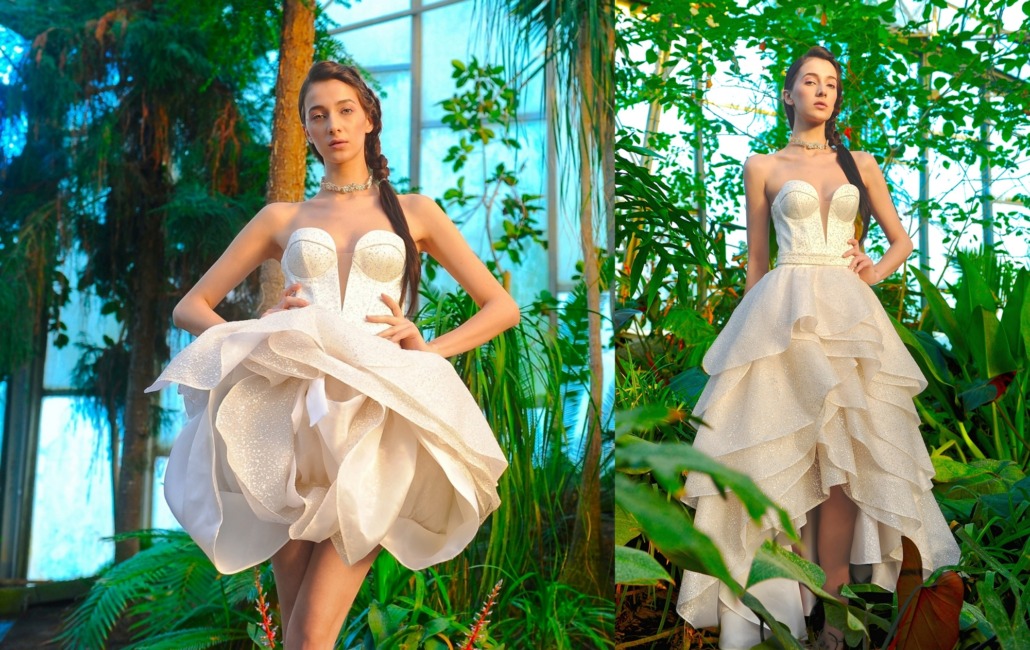 The wedding dress required 100 hours of modeling and 4 weeks of assembly; petal by petal in order to give the result of a blooming flower. Each petal is glazed and strass embroidered in order to give the illusion of a white rose wet by morning dew. The shoes created especially for the collection by Ginissima use the fabrics and colors of the collection.
We continue to be in awe of these talented sisters and their exquisite design aesthetic.