Welcome to Spring, the season of renewal, the season of change and rebirth. What better time to celebrate the season of growth than with a change. And what's the most fun thing to change? Your haircolor! So we thought why not do a giveaway. Seeing how the 2018 Pantone Color of the Year is Ultra Violet, and the color is perfect for Spring, we're giving three lucky readers the opportunity to win the Splat Hair Color 1 Wash Temporary hair dye in Vivid Velvet. Let's get to know this collection of temporary bold colors.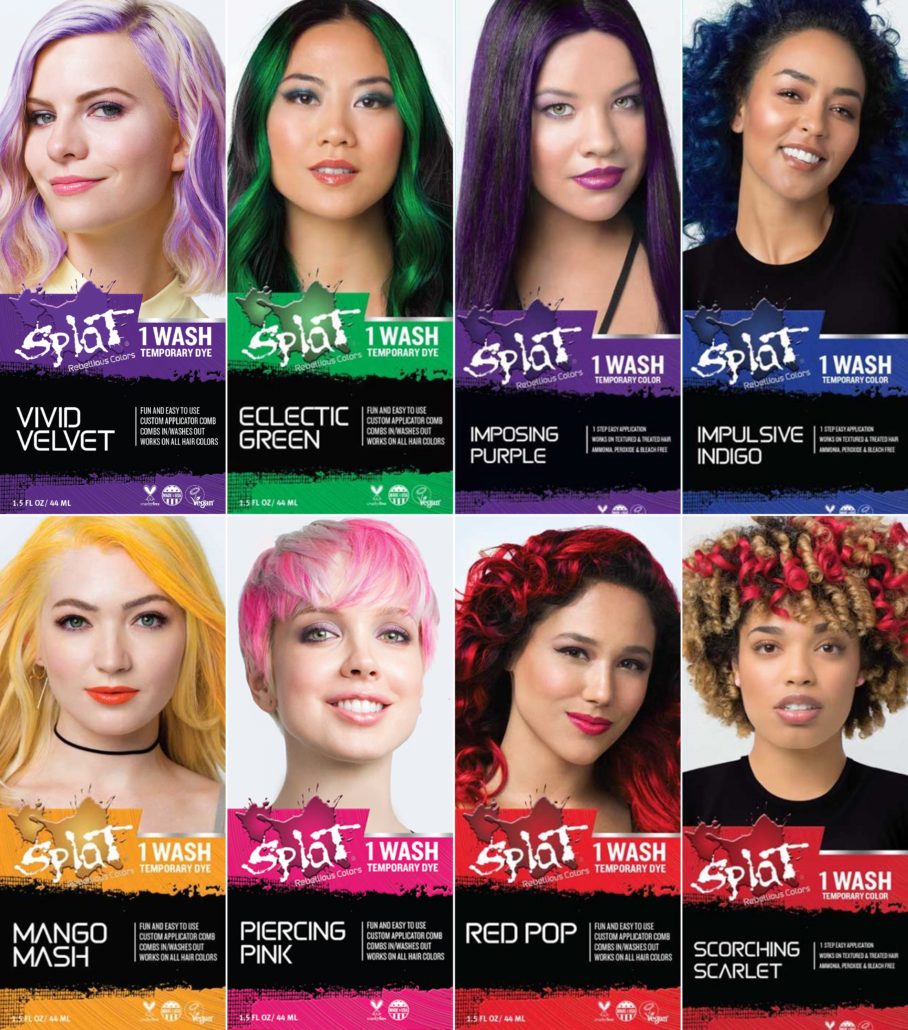 The Splat Hair Color 1 Wash Temporary hair dye, which retails for $6.99 each, is specifically formulated to work on curly, kinky, or straight hair. This water-based formula is easy to apply, stays where you put it, and washes out with warm water when you are done. It also works amazingly on hair extensions and wigs too. Splat Hair Color 1 Wash Temporary hair dye is available in Vivid Velvet, Eclectic Green, Scorching Scarlet, Piercing Pink, Mango Mash, Red Pop, Imposing Purple, and Impulsive Indigo. The Splat hair color kits are made for having fun and expressing yourself, plus it gives you more vivid color without fully committing to a permanent color. All Splat formulas are also cruelty-free, vegan, gluten-free, ammonia and parabens free, as well as non-GMO.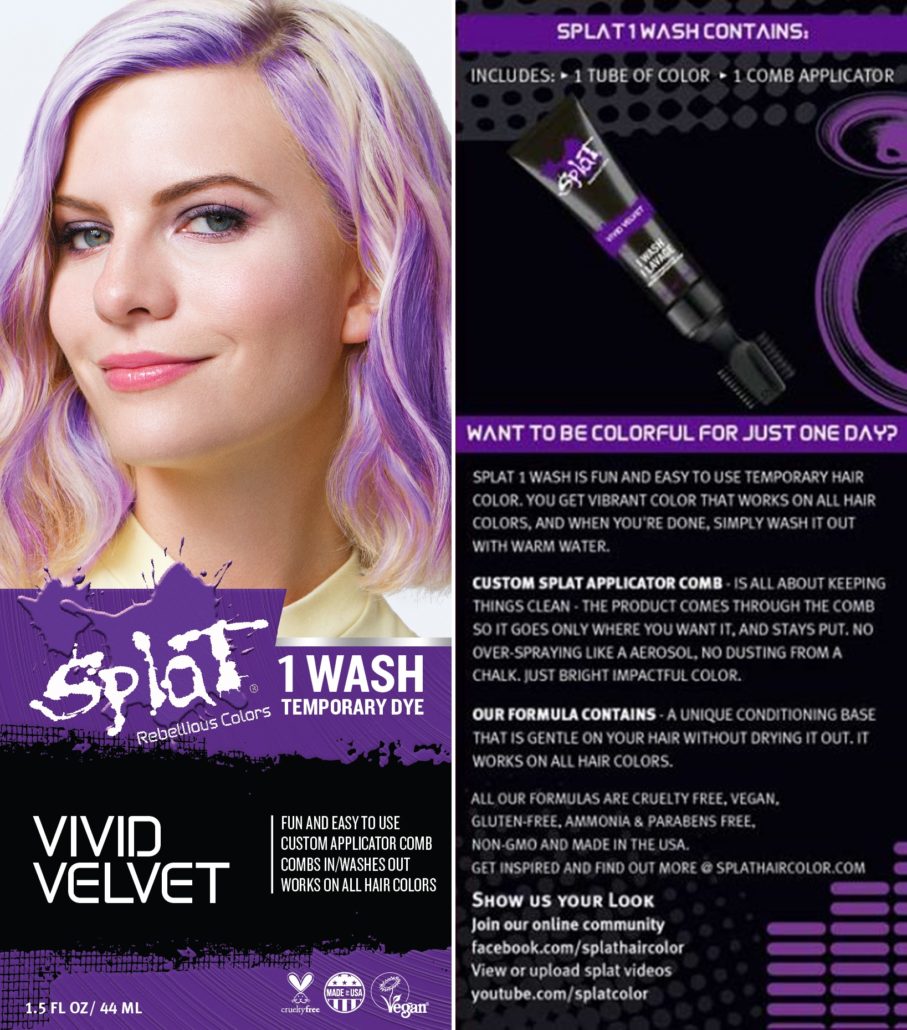 As we stated above, we're giving away three Splat Hair Color 1 Wash Temporary hair dyes in Vivid Velvet so you can express yourself with beautiful, bold color. This cool color will also give you the chance to celebrate Pantone's 2018 Color of the year, Ultra Violet, and the spring season. For a chance to be one of the three winners, enter through the Rafflecopter entry form below:
Are you ready to try the Splat Hair Color 1 Wash Temporary hair dye and enjoy a vibrant haircolor that works on all hair colors?