This Spring, add some color and some much-needed flair into your daily life with the latest expressive portable Bluetooth speakers from Ultimate Ears, the WONDERBOOM Freestyle Collection. These water-proof, pint-sized must-have music accessories not only blasts amazing sound, they also float in water, they are now available in five fashion-forward colors. They may be small in stature, but the Ultimate Ears WONDERBOOM Portable Speakers are big on sound and are perfect for pool parties, beach trips, and camping – basically wherever you want your favorite music.

The Ultimate Ears WONDERBOOM Freestyle Collection is about big sound and the freedom to express your style in a trendy, tough and tiny speaker. The collection, which retails for $99.99 each, is an ultimate mashup of music necessity and fashion accessory. Inspired by global music and fashion trends, the fashion-forward colors of the collection include (in order as seen above):
Concrete: Your look is everyday neutral but never basic. Concrete is inspired by urban texture, paint splashes, and shadows.
Avocado: Your style is subtle and understated. With Avocado, you're always ready to "guac" and roll.
Patches: You wear your heart on your sleeve and plaster your personality through patches and pins. Patches is a punch of personality to denim.
Raspberry: You're never afraid to go bold. Raspberry is fresh, hot and juicy.
Unicorn: Magic is your middle name. Unicorn is a delightful color melt of pastels.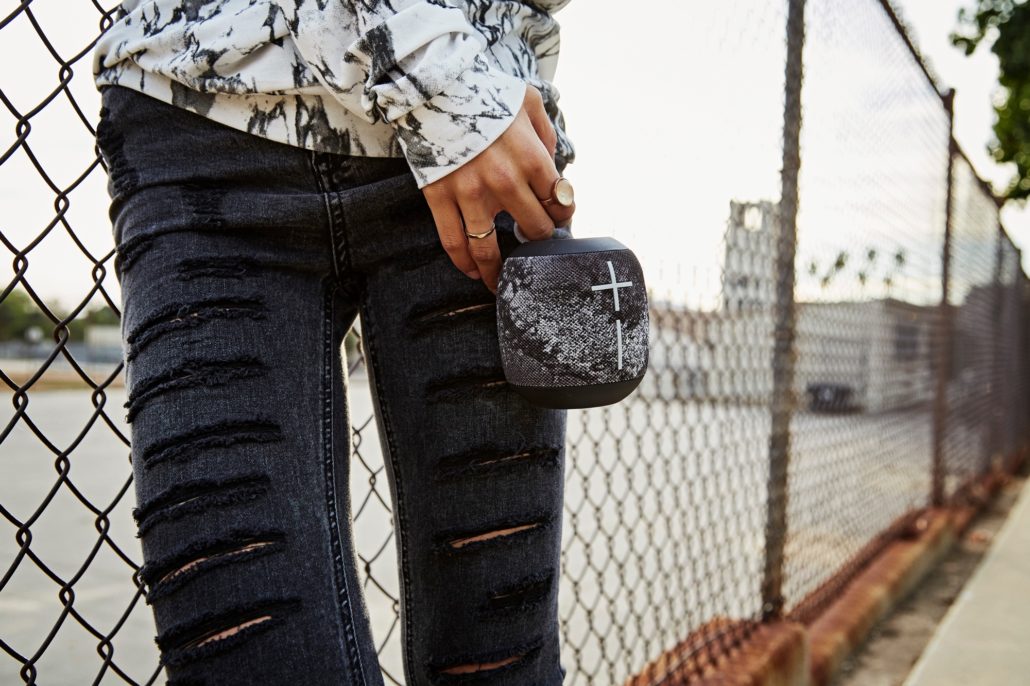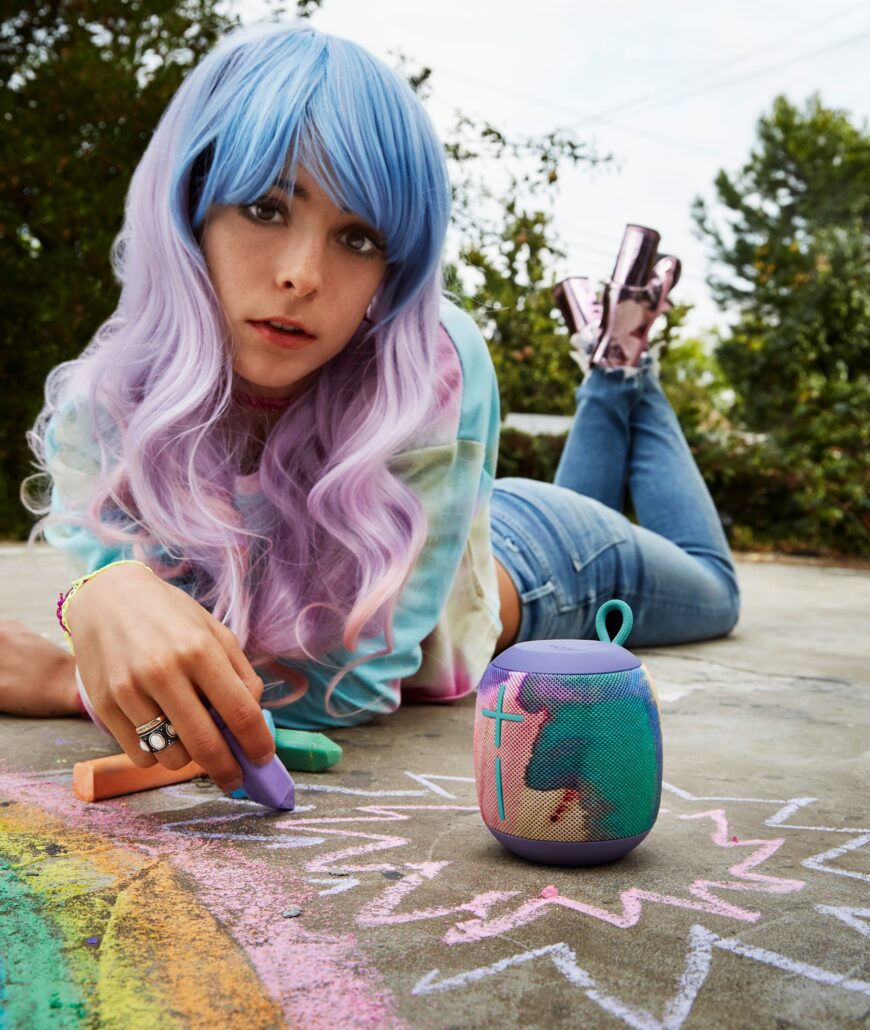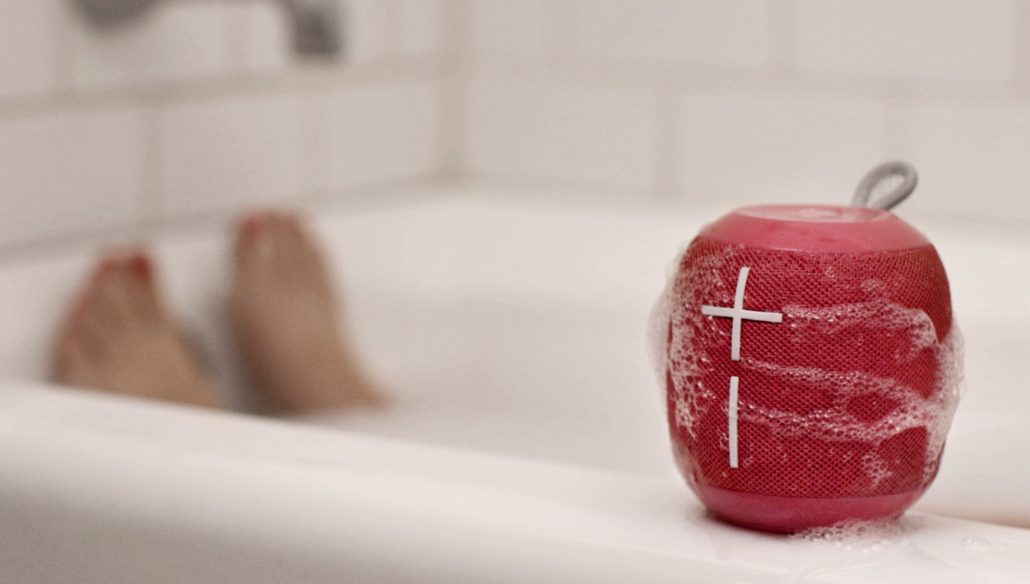 Key Features of the Ultimate Ears WONDERBOOM include:
A surprisingly big sound: The WONDERBOOM packs bright and bold sound with balanced bass into a pint-sized speaker. Enjoy your music in true 360° sound like never before.
10 hours of happiness: Enjoy up to 10 hours of battery life with this wonder portable speaker.*
Double the speakers, double the fun: If you think one WONDERBOOM sounds great, you'll love how they sound together. Turn things up by connecting two WONDERBOOM speakers together with the press of a button.
Easy Play, Pause and Skip: Control your music right from the speaker. Pressing the Ultimate Ears button on the top of the speaker lets you easily play, pause and skip songs.
It's virtually Indestructible: This little beauty is also a beast. This tough little guy is drop-proof from up to five feet.
It's seriously waterproof: It is IPX7 rated (it can be immersed in water up to one meter for up to 30 minutes) and able to float on its own, the Ultimate Ears WONDERBOOM is the perfect companion for showers, pools, beaches, muddy fields and rainy days. If it gets dirty, just rinse it off.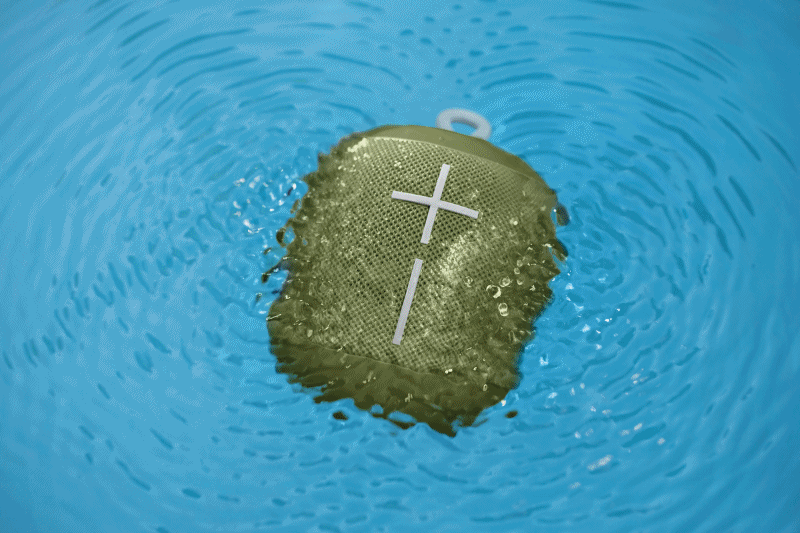 With summer around the corner, the Ultimate Ears WONDERBOOM will show off your style and keep the music playing.