As the saying goes, "everything old is new again", and this perfectly describes Fernet-Branca X Eataly's The Great Bitter Bar, a celebration of the 20s-inspired cocktail bar. We had the pleasure of attending the Fernet-Branca X Eataly's The Great Bitter Bar's return to New York, the final leg on the multi-city tour. We were in for a night full of vintage, apothecary cocktails (slightly modernized) created by the event's mixologist, Kenyon Aubin Oster.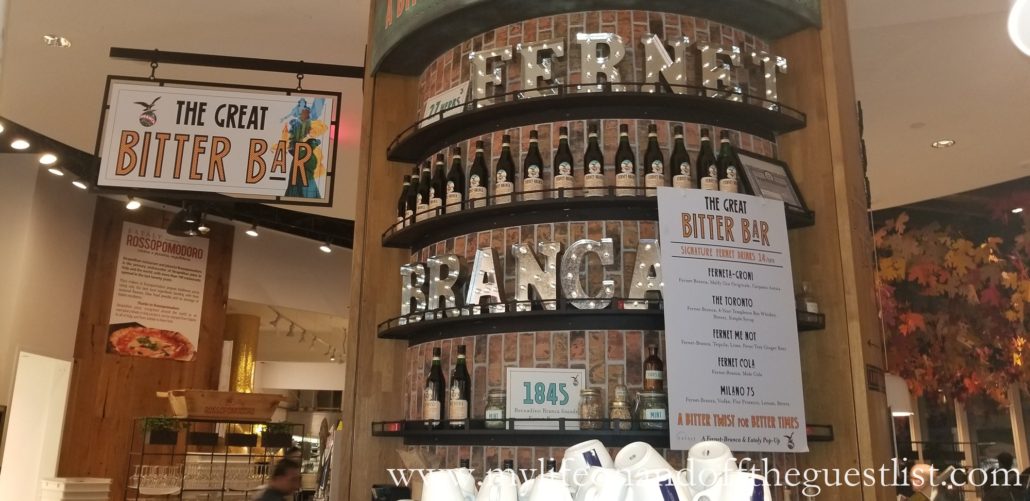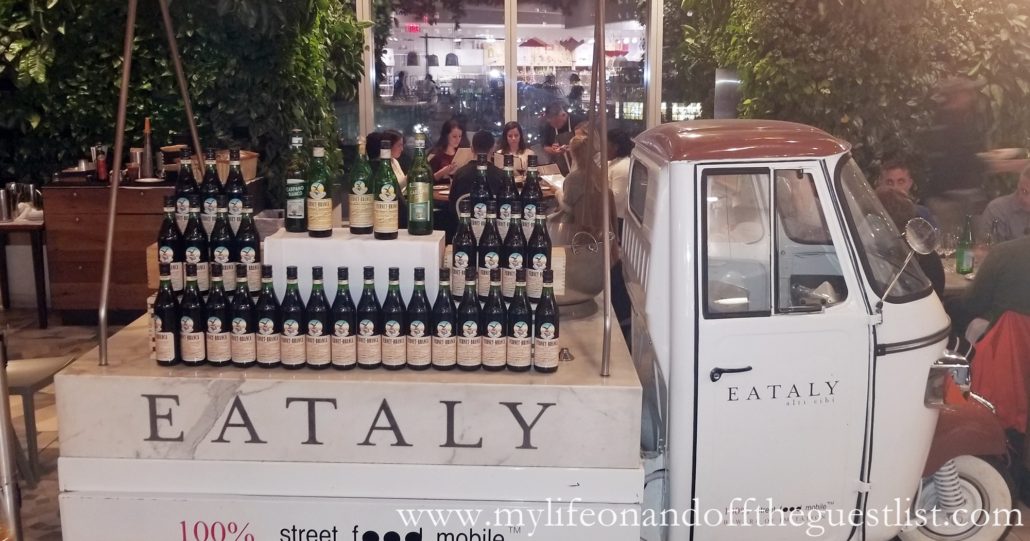 Everyone loves a great pop-up bar and Eataly USA brought the best of vintage cocktails and the amazing The Great Bitter Bar, across the U.S.! Cocktail lovers were able to follow the spirited "Grand Tour" to experience these exclusive signature cocktails created by Eataly and its bitter producers such as Fernet-Branca, who shares the values of tradition and quality as the eatery. Paired with some of Eataly's most delicious pizzas, we enjoyed five amazing cocktails, Fernet-Branca-style.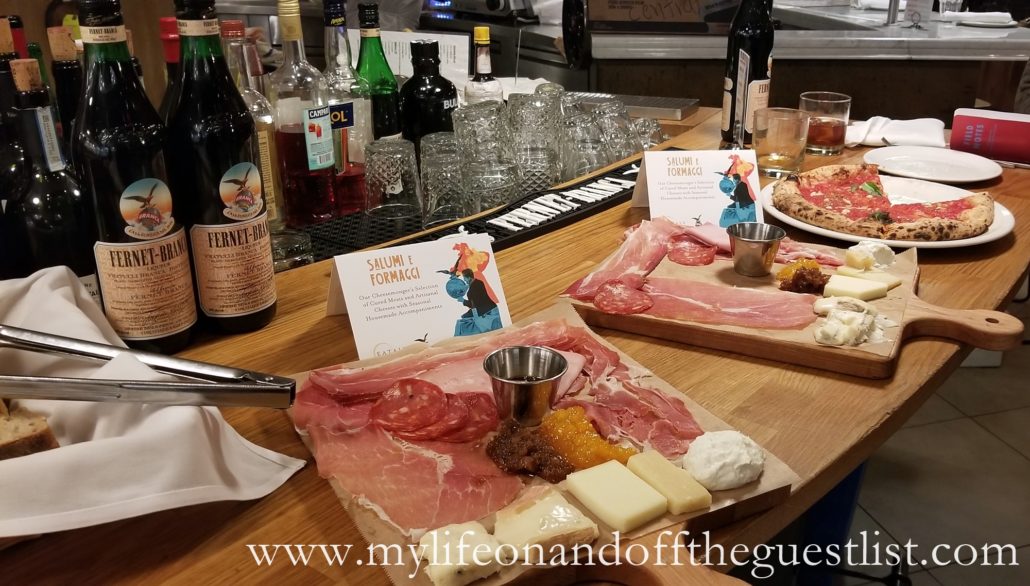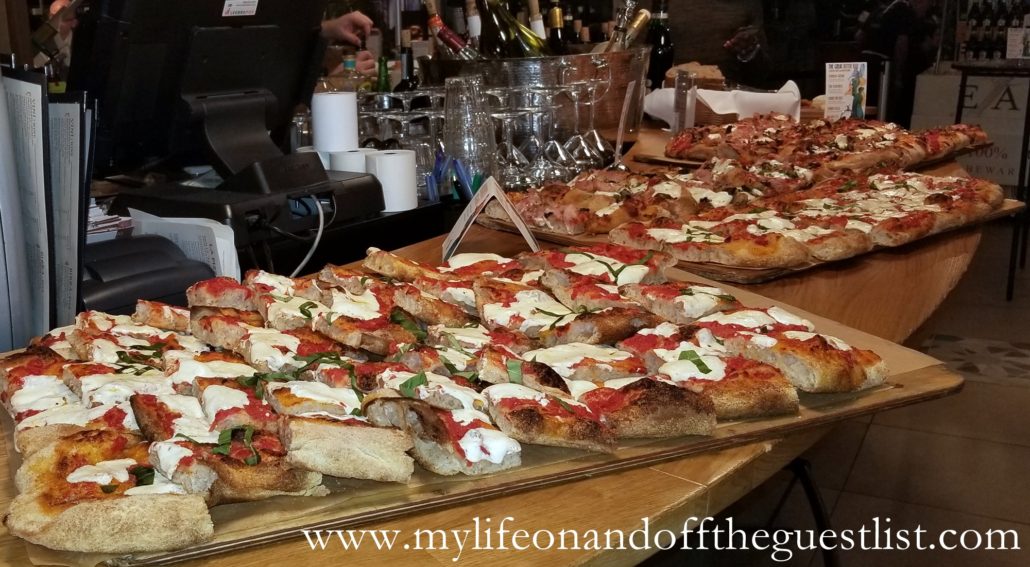 Inspired by the roaring 20s and the Art Nouveau period, The Great Bitter Bar is a pop-up bar that will be hosted at all Eataly USA locations during the year. The menu is dedicated to vintage, apothecary cocktails with the iconic herbal flavors of Fernet-Branca, which has been crafted according to a secret family recipe in Milan since 1845. The Great Bitter Bar held its final pop-up bar experience in the Big Apple at Eataly NYC Downtown. The cocktails, pictured below, included the Ferneta-groni, the Toronto, Fernet Me Not, Fernet Cola, and the Milano 75.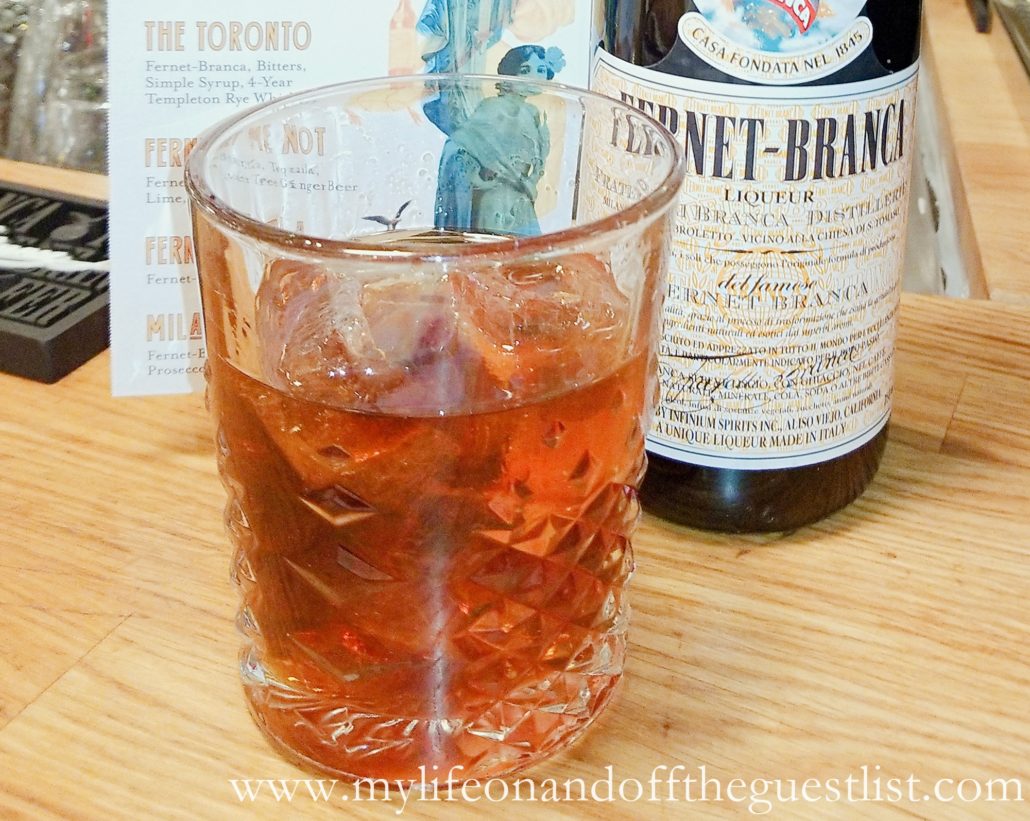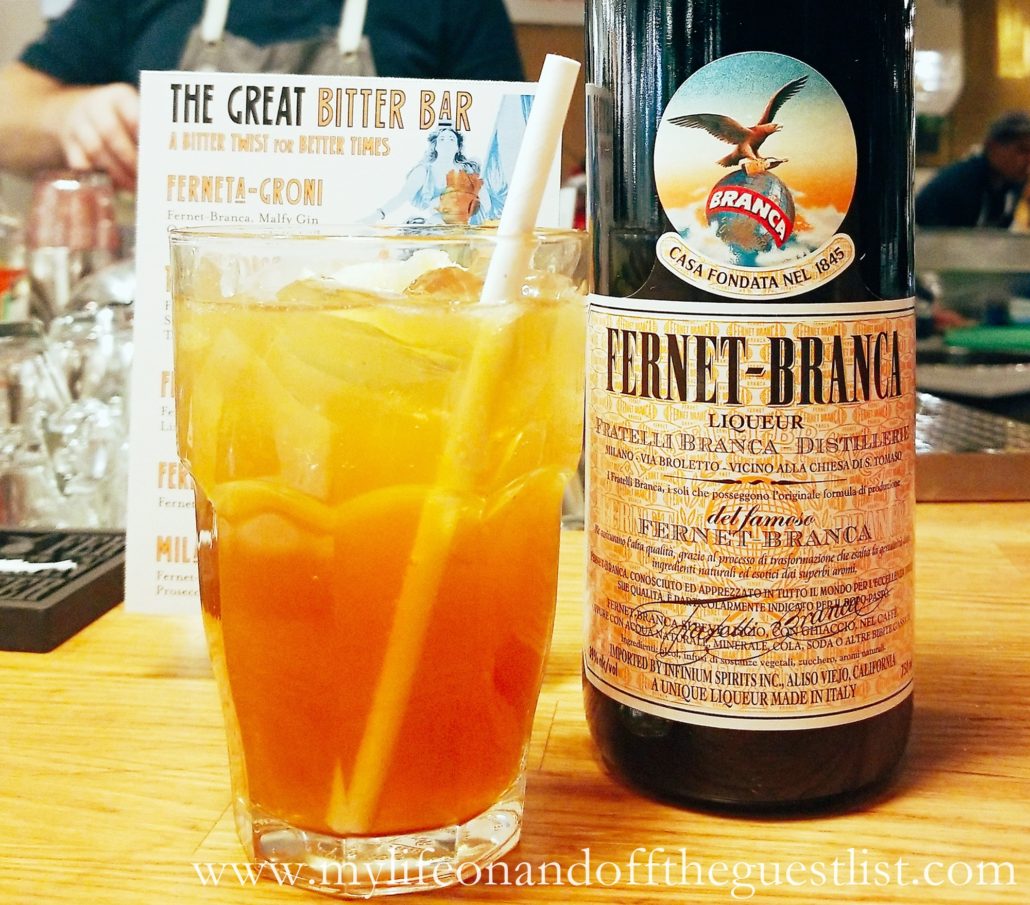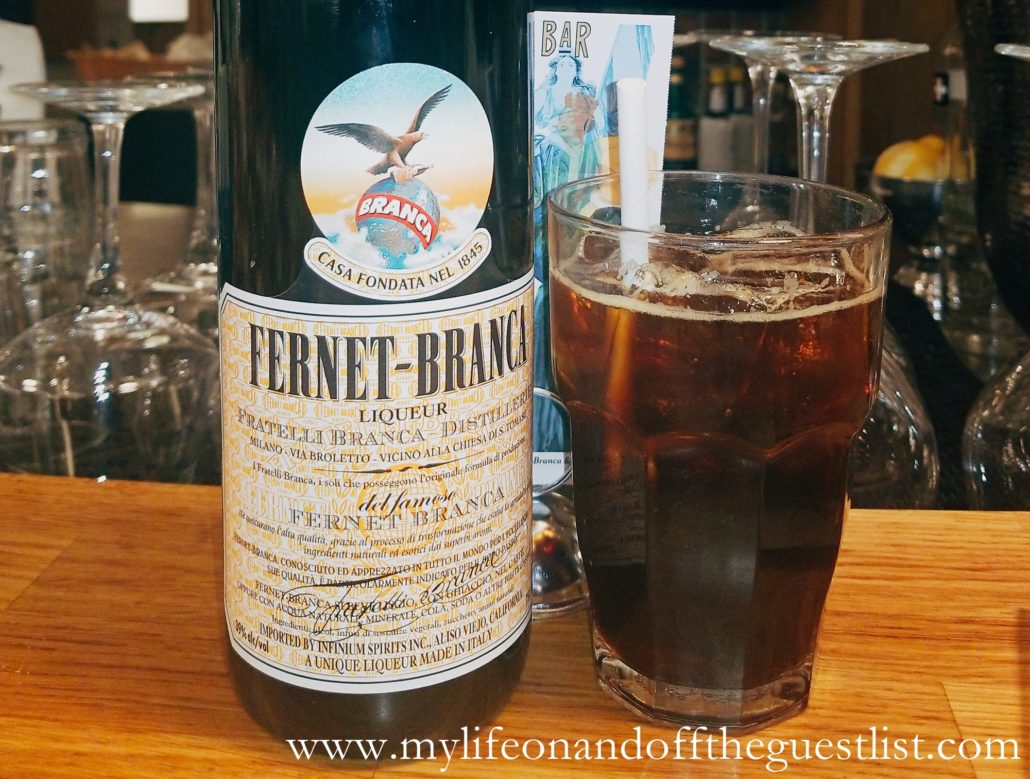 While they were all unique and delicious in their own way, we had an absolute favorite. But first, let us tell you about each cocktail. We love Negroni (our Negroni Week activities prove that), so we love this more robust version which for lack of a better word, seemed more masculine than the classic Negroni; sweet cocktail fans will love the slight syrupy sweetness of the Toronto; love ginger beer? Then the Fernet Me Not is for you. We loved the refreshing effervescence and subtle sweetness of this cocktail; if you love a cocktail that really plays up the herbal-ness of Fernet-Branca, the Fernet Cola, made with the famed Italian cola, Mole Cola; lastly is the Milano 75, the Italian version of the French 75. This was our favorite cocktail by far; deliciousness in a glass and a cocktail we'd love to have again….soon.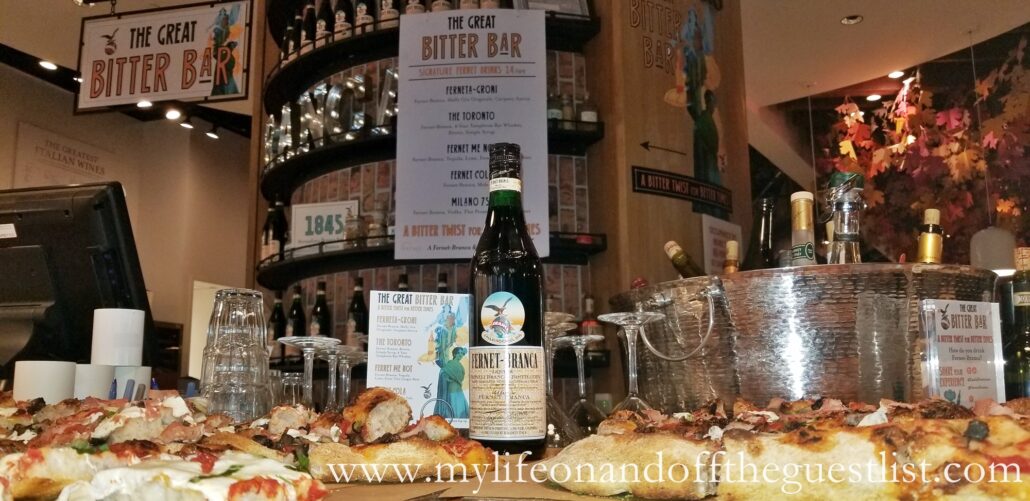 The pop up launched at the beginning of this year at Eataly NYC Flatiron on January 29th and ran until February 11th. In Chicago, the bar made its Midwest debut from March 19th to April 1st; it was at Eataly in Boston from May 14th – 27th and Eataly L.A. took place from June 18th – June 30th.
Each location featured a specially crafted cocktail unique to that city. We thoroughly enjoyed the Ferneta-groni. The recipe for this not-so-classic take on the classic Negroni cocktail is below:
1 1/2oz of Malfy Gin Originale
1 1/2oz of Carpano Antica Formula
1 oz of Fernet-Branca
stirred, up