If you're experiencing what we have been during this stay-at-home order, then you're looking for groceries and pantry staples that multitask. With many basics still sold out or unavailable, it's time to look to foods that are versatile. While this can't be done with fresh fruits and vegetables, you can with pantry staples. Thankfully, Wissotzky Tea and Mighty Sesame Co. have come to the rescue. The shelf-stable products from these two brands will add variety and versatility to your meals and snacks.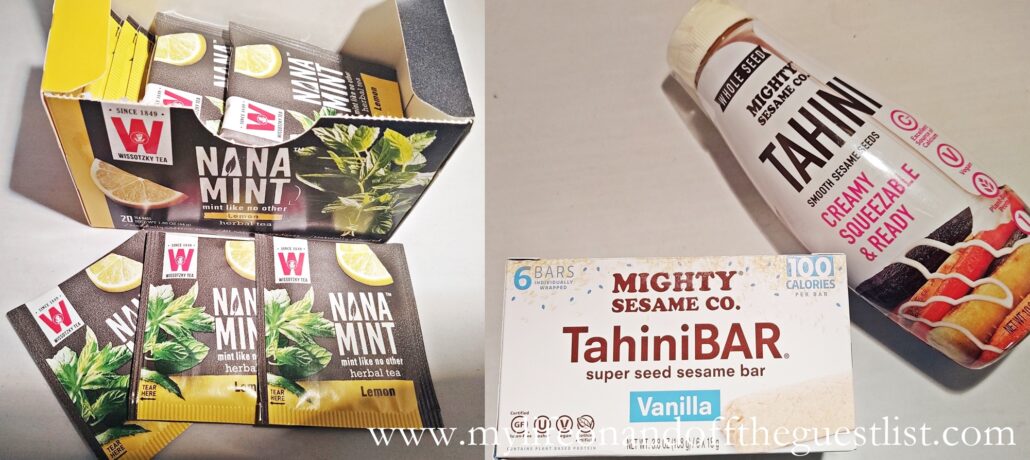 Our go-to for stressful times have always been tea, so of course, we were excited about the Wissotzky Tea offerings. Whether you're reading a book or catching up on your shows, nothing relaxes you like a delicious cuppa; plus tea is full of antioxidants. You may not know, but Tahini is teeming with great health benefits. It is full of healthy fats, is anti-inflammatory, protects over and kidney functions, has antibacterial properties, and like tea, is rich in antioxidants.
Wissotzky Tea (Nana Mint, $3.99; Chai $4.99)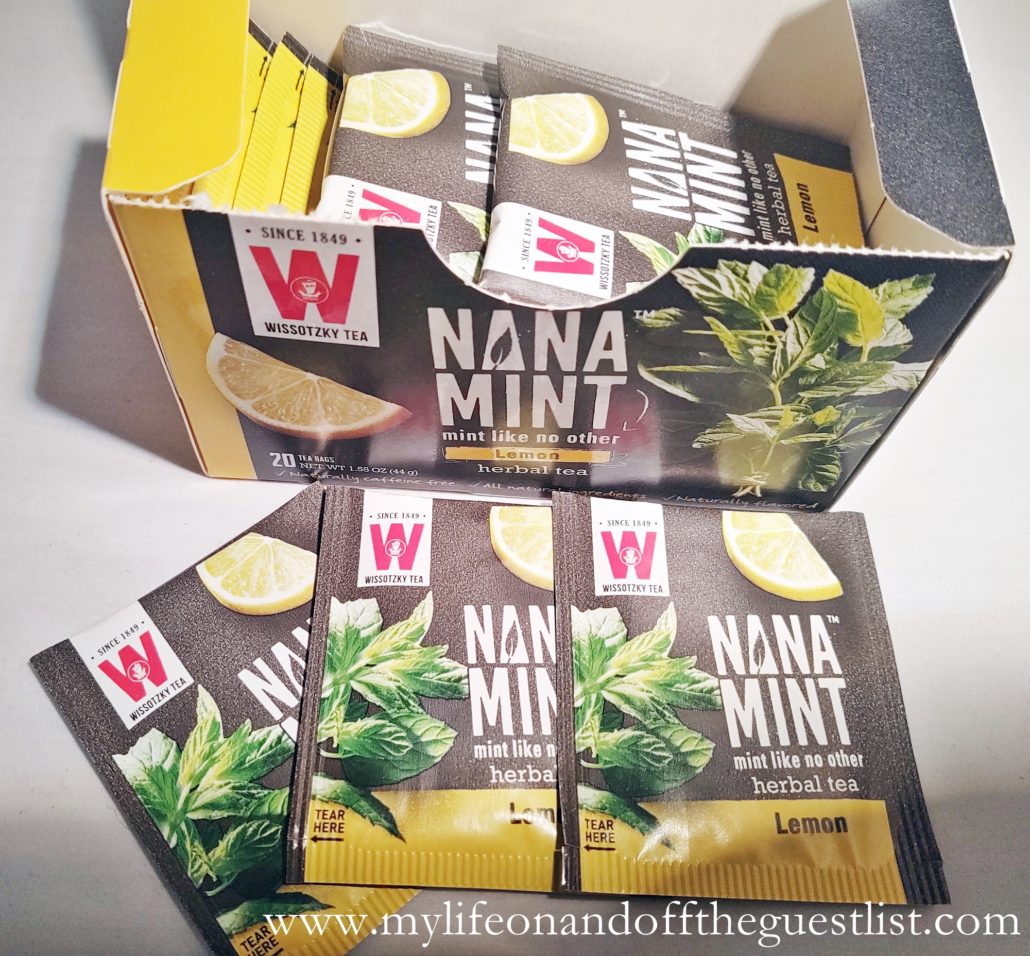 Wissotzky Tea Company has dozens of varieties of teas to satisfy any mood on every occasion. Its Artisan Spiced Tea collection artfully pairs hand-selected premium black tea leaves with market spices, herbs, and other natural ingredients. Enjoy their Salted Caramel Chai, Ginger, and Turmeric, Spiced Nana Mint, Pumpkin Spiced Chai, or any of Wissotzky's premium teas and infusions – hot or iced. With these pantry staples, you can indulge in a trip around the world without leaving your home.
Mighty Sesame Co.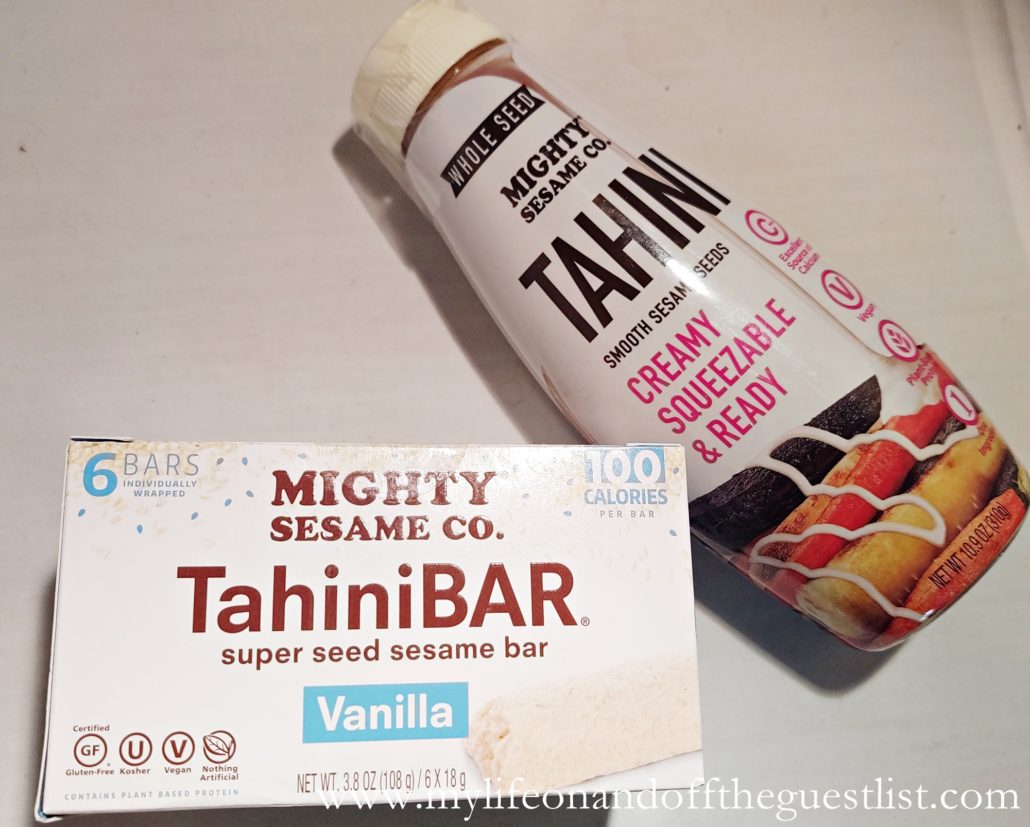 The Mighty Sesame Tahini creamy spread is a game-changer for sandwiches, marinades, dips, baked goods, desserts, salads, and even cocktails. It's great to use in soups or drizzled over meat and fish. Grab the 10.9 oz. bottle for 5.99.
The creamy Tahini spread isn't the only must-try from Mighty Sesame. For those with a sweet tooth, the yummy TahiniBars are a great snack option. With three varieties of all-natural tahini bars, Pistachio, Cocoa Nibs, and Vanilla, you get a delicious snack that's only 100 calories per bar. Like their squeezable cousins, these addictive grab-and-go treats are premium-quality snacks that are good for you. They are gluten- and dairy-free, vegan, kosher, halal, non-GMO, 100% guilt-free, and delicious. Grab your favorite flavor(s) for $3.99 per box of 6 individually wrapped 0.63 oz. bars.
The Mighty Sesame products and Wissotzky teas are distributed by Kayco, the leading Kosher food distributor in America. You may be familiar with other kosher brands they distribute, including Kedem and Manischewitz. Now that you're familiar with these great pantry staples, how can they rev up your meals?