Sephora is now literally the magic room. The beauty haven has added the bewitching fragrances from dynamic duo Viktor&Rolf to their fragrance catalog. The Viktor&Rolf Magic Fragrance Collection of six enchanting potions that are sure to cast a spell over all who experiences them. And they're all finally available at Sephora.


Making Sephora even more magical, the alluring Viktor&Rolf Magic Fragrance Collection just hit the store's shelves. The collection boasts six fragrances (illusions or potions, if you will). These luxurious scents are dedicated to making the impossible, possible. Each fragrance is a masterful composite, blending raw and natural materials with innovative accords to create truly unique. It even boasts never before used combinations. The six Viktor&Rolf Magic Fragrance Collection include Lavender Illusion, Dancing Roses, Dirty Trick, Liquid Diamonds, Sage Spell, and Sparkling Secret. Get to know them below:
Magic Lavender Illusion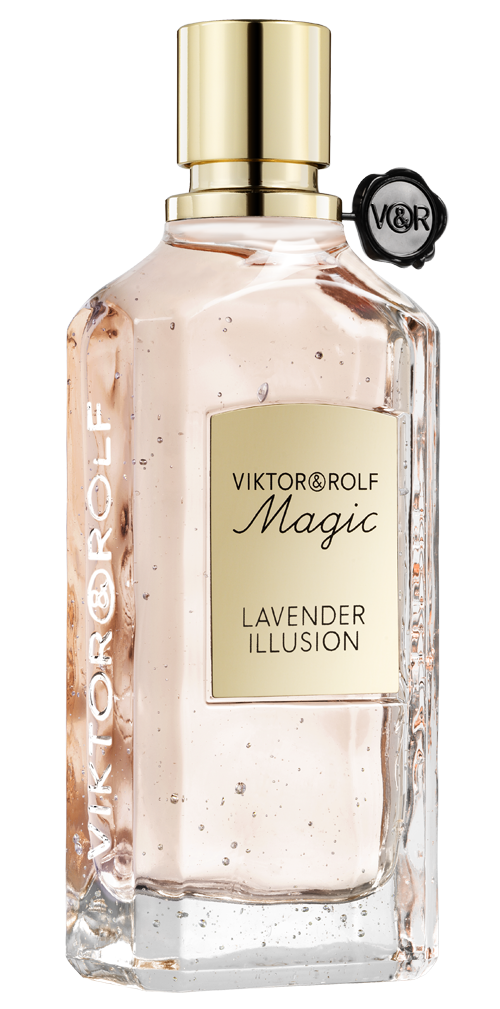 Lavender Illusion opens with a bright surprise: a refreshing blend of the citrus caviar, reminiscent of cool ocean air, green notes of galbanum essence, and ripe notes of the blackcurrant. At its heart is aunique harmony of lavender and lavandin that is at once fresh, floral, and aromatic. These notes soften to a woody and sensual olfactory signature comprised of patchouli essence, musk accords, and pine essence.
Magic Dancing Roses
Dancing roses is an intoxicatingly addictive floral fragrance with its irresistible blend of rose essence and cherry liquor. The ravishing queen of perfumery, the rose, blends with bergamot, pink peppercorn, and lychee, deviating with its classical path to become addictive thanks to plump and juicy cherries dipped in an infusion of white cognac. Saffron, tonka bean, musks, and ambery notes complete the potion to plunge into a captivating dream.
Magic Dirty Trick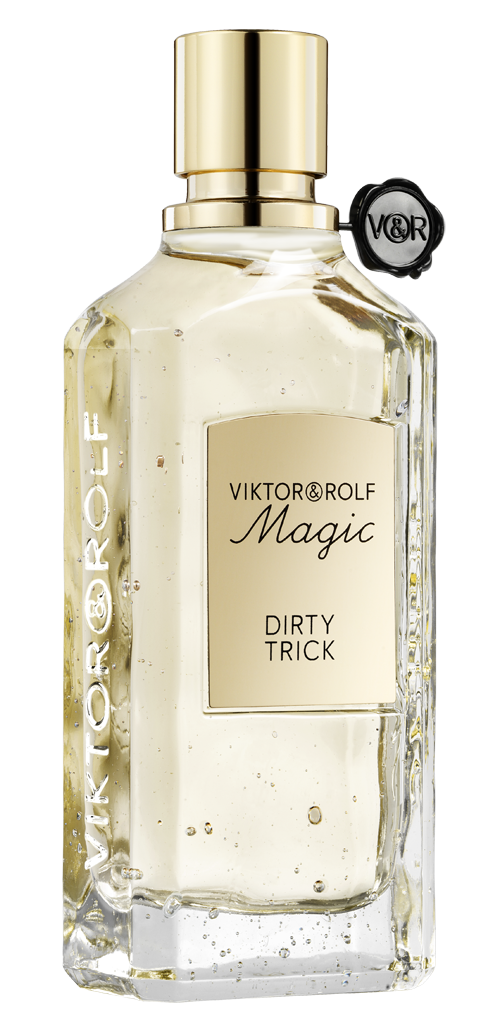 The most sensual of the Viktor&Rolf Magic Fragrance Collection (and our favorite potion) is Dirty Trick, which arrests the senses with a mischievous combination of iris and ink. Sparkling bergamot and clary sage are interrupted by spicy and sweet incense to compose the top notes, while powdery iris and violet leaves blend harmoniously with ink to create a metallic and smoky heart. A base of suede, cedar wood, and benzoin reveals the overall sensuality of this fragrance, leaving behind an enchanting trail.
Magic Liquid Diamonds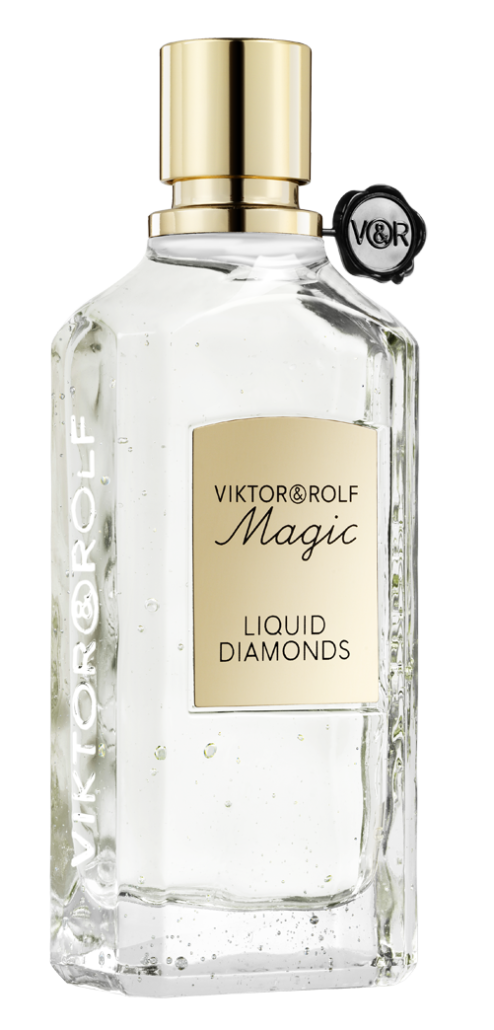 The "Fresh" Liquid Diamonds is an opulent balance of a delicate floral bouquet and velvety white musks: the top-note trio includes fresh petitgrain bigarade, green galbanum, and spicy pink pepper essences. They introduce a clean sensation while an intense floral heart comprised of Bulgarian rose and ylang-ylang flower tinted with jasmine provides comfort. A musk and ambrette accord at its base brings warmth and intimacy to the mix.
Magic Sage Spell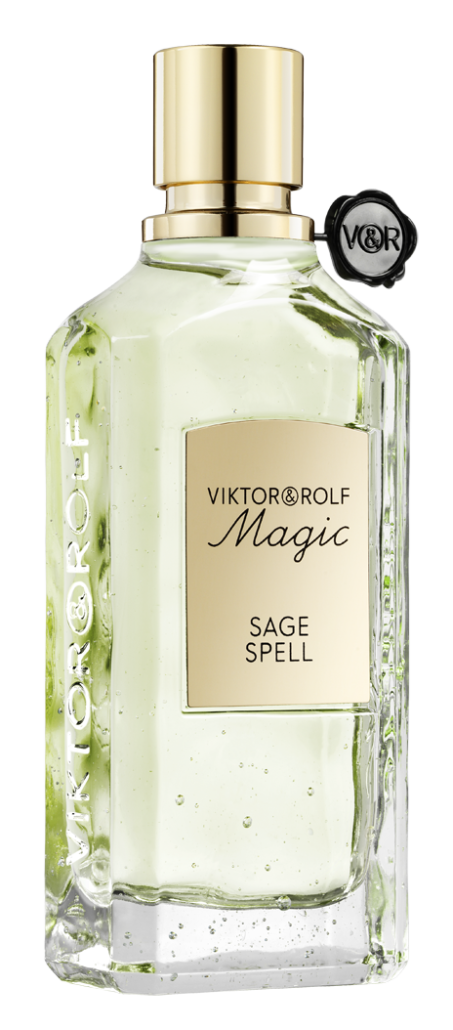 Bright citrus notes of pink grapefruit spiced by peppermint and pink pepper introduce a radiant, effervescent top to this "Earthy & Woody" fragrance. The coupling of modern absinthe and sage accented with vibrant star anise achieves a core signature that is at once hot and cold. Patchouli adds a layer of mystery to this potion with its herbaceous, woody and suave nuances, contrasted by the warmth of labdanum and enhanced by subtle notes of green tea leaf.
Magic Sparkling Secret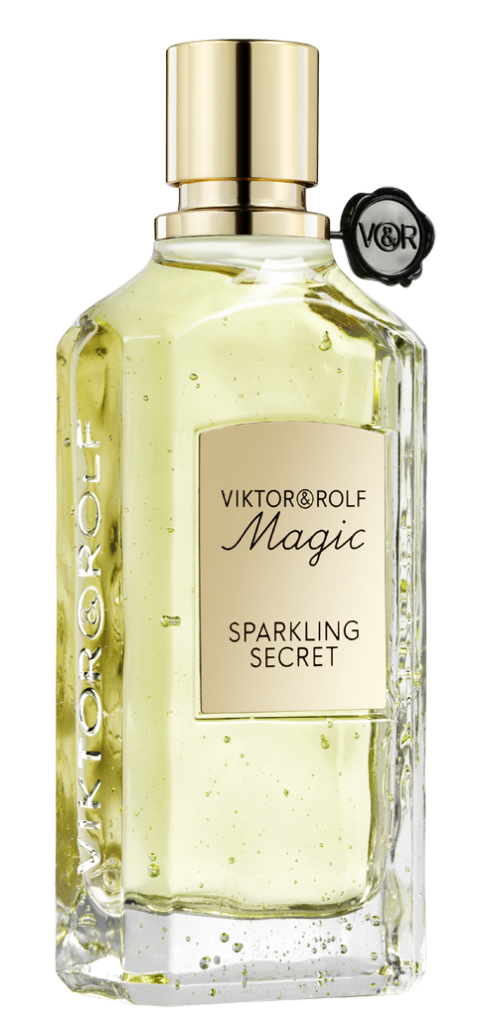 Lovers of fresh citrus and fruits scents will immediately fall under the spell of this potion. This floral and voluptuous cocktail leads with ginger, sweet lime, and grapefruit. The sparkling brightness of the top is brewed with white flowers and neroli, then enveloped in a creamy cloud of vanilla bourbon and tonka bean. The combination allows the expression of freshness to be reinvented.
Like all powerful potions, the Viktor&Rolf Magic Fragrance Collection is housed in irregular glass bottles laced with tiny, thin bubbles. This provides a transparent view of the subtly hued, pastel liquids swirling around inside. All six fragrances are now available on www.sephora.com and select Sephora retailers for $190.00 per 2.5 oz/ 75 mL bottle.