They say "An apple a day keeps the doctor away." We wonder what a shot of apple rum will do! Just in time for National Rum Day, everyone's favorite rum captain has launched a new shot flavor. Say hello to the Captain Morgan Apple Smash, a blend of Captain Morgan's Caribbean rum with a burst of green apple flavor that is sure to be a favorite amongst any crew. Basically, it's like a jolly rancher for adults….that you drink.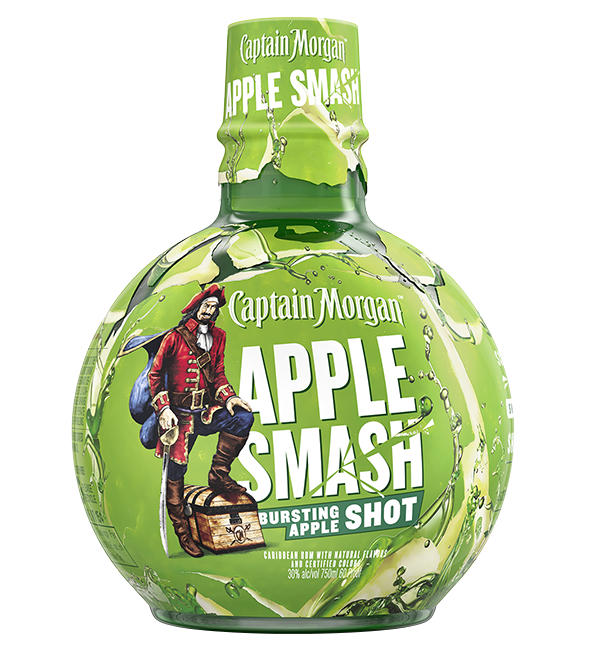 Now that we have your full attention, let's get to know this captivating new rum. Not only does Apple Smash taste like an apple, it smells like one too! Like it's predecessors, two of which we've previously highlighted, LocoNut and Watermelon Smash, the Captain Morgan Apple Smash packaging resembles the fruit the rum is mixed with. In this case, an apple and the bottle also emanates the aroma of tart green apple when you scratch it. The result is an experience that entrances your sense of smell and taste. You will absolutely want to shoot your shot with this delicious libation.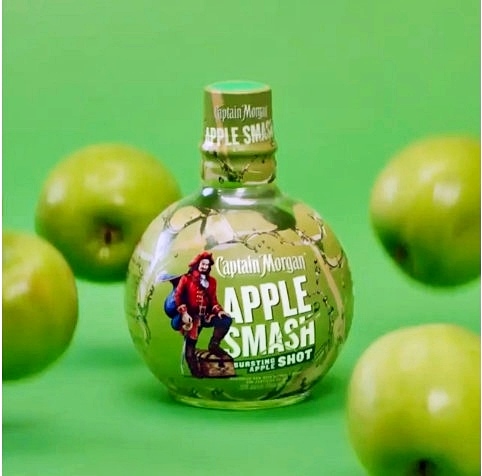 The ready-to-serve apple rum shot tastes delicious as a chilled shot, a mixed shot, or simply mixed with club soda for a fresh tasting cocktail. If the thought of a boozy jolly rancher sounds good to you (of course it does), then we highly recommend adding Captain Morgan Apple Smash to your home bar. Not just for today, National Rum Day, but for any day that requires adulting.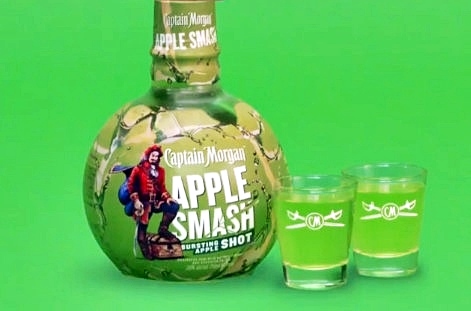 Speaking of cocktails, we especially love the Apple Smash with a splash of club soda or ginger ale. Both cocktails are easy to make and highlight the essence of this apple flavored rum shot. Try out these recipes below:
Captain Morgan Apple Smash & Soda
1.5 oz. Captain Morgan Apple Smash
4 oz. Club Soda
Muddle mint leaves in a highball glass. Add ice and stir.
Captain Morgan Apple Smash & Ginger
1.5 oz. Captain Morgan Apple Smash
4 oz. ginger ale
Add ice and stir. Garnish with lime
Captain Morgan Apple Smash is 60 proof with an ABV of 30% and gluten-free. The 750ml bottle is available now and retails for $15.99.
Are you ready to live #LikeACaptain?