In the digital age, we're virtually tech-obsessed. We rely on the newest devices to connect with our loved ones, savor precious memories, streamline our responsibilities, and even learn more about who we are. In fact some of life's biggest events rely on technology, for instance, home design tech helps you create the perfect house! So whether you're looking to add to your steadily growing collection of gadgets or you simply want to know more about what's going on in the wild world of technology, here are a few of our favorite new tech gadgets and innovations that are sure to improve your quality of life.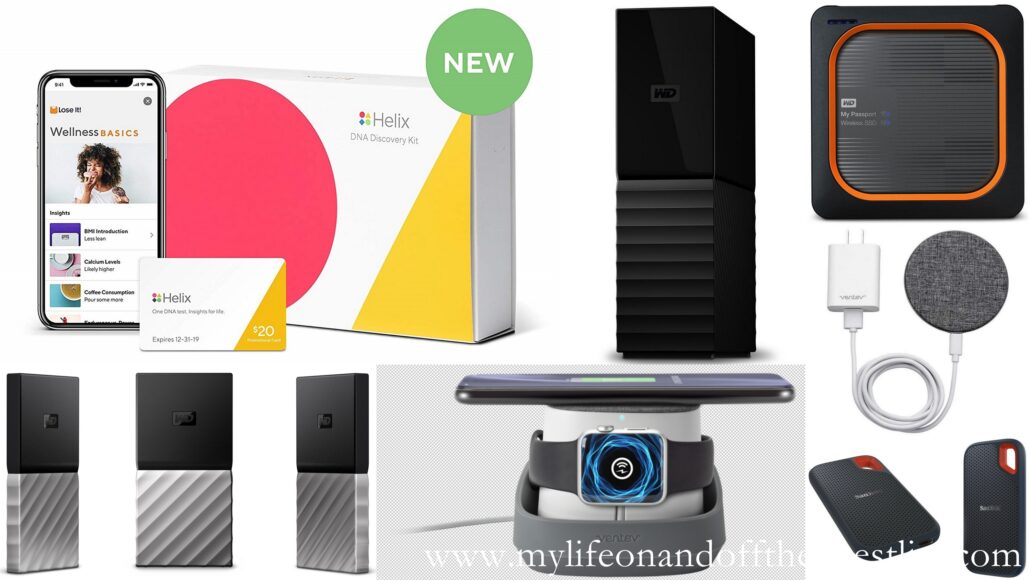 Western Digital Storage Options
Data shows that 15% of all paper documents are misplaced, while 7.5% are lost forever. But these days, you can avoid that scenario by storing documents digitally. Most of us rely on laptops and personal computers to store vital information for both personal and professional purposes. However, these devices may not always have enough room to spare.
That's where additional digital storage options come in handy. By utilizing the following new tech gadgets and devices, in addition to your main devices, you'll ensure you won't ever lose essential files due to a crash or slow your computer down due to large file sizes.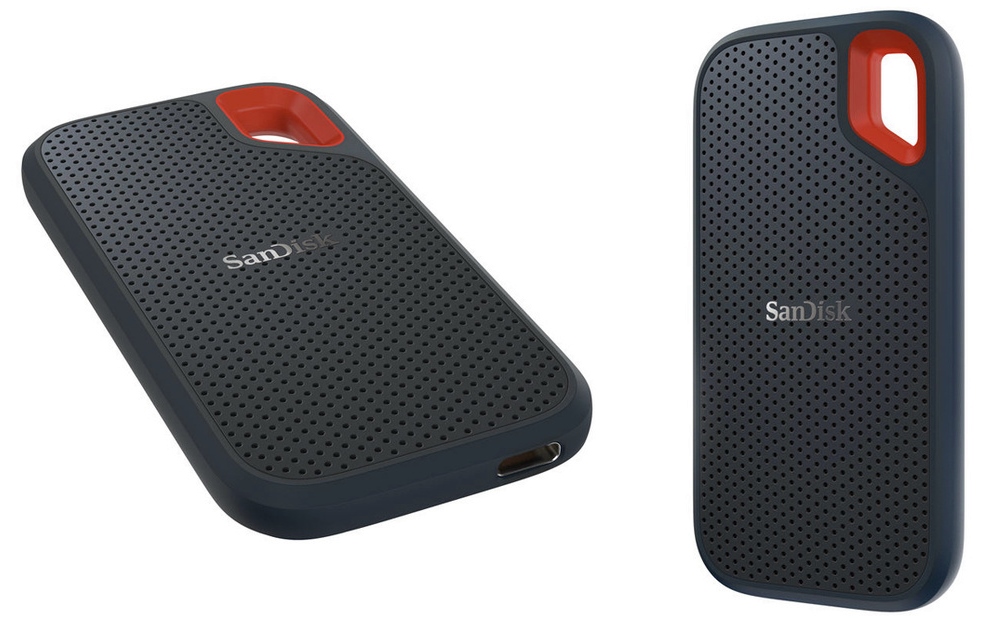 With the SanDisk Extreme Portable SSD (short for solid state drive), you can save and even edit high-res photos and videos. It's a must for photographers and YouTubers alike, as well as anyone who regularly works with media. Plus, it's durable enough to protect your data from dust, spills, drops, and even rain.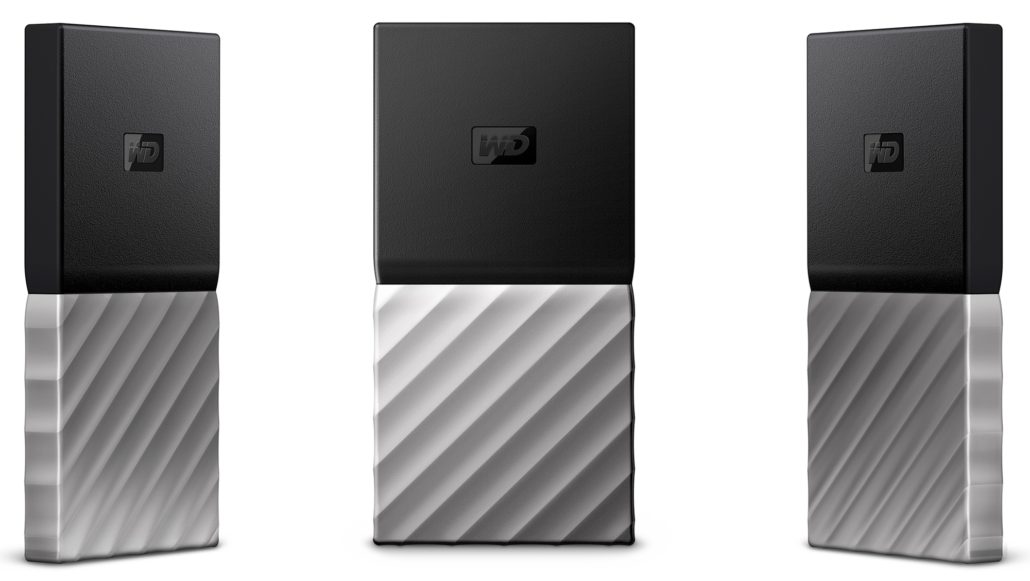 Speaking of photos and videos, what about the incredible images captured thanks to your flying drone or your state-of-the-art camera? Western Digital's My Passport Wireless SSD is perfect for the job. Backing up files is simple, and the durable design means that your data will be protected from vibrations, shock, and substantial drops. No more losing out on precious memories due to clumsiness; this storage option has you covered.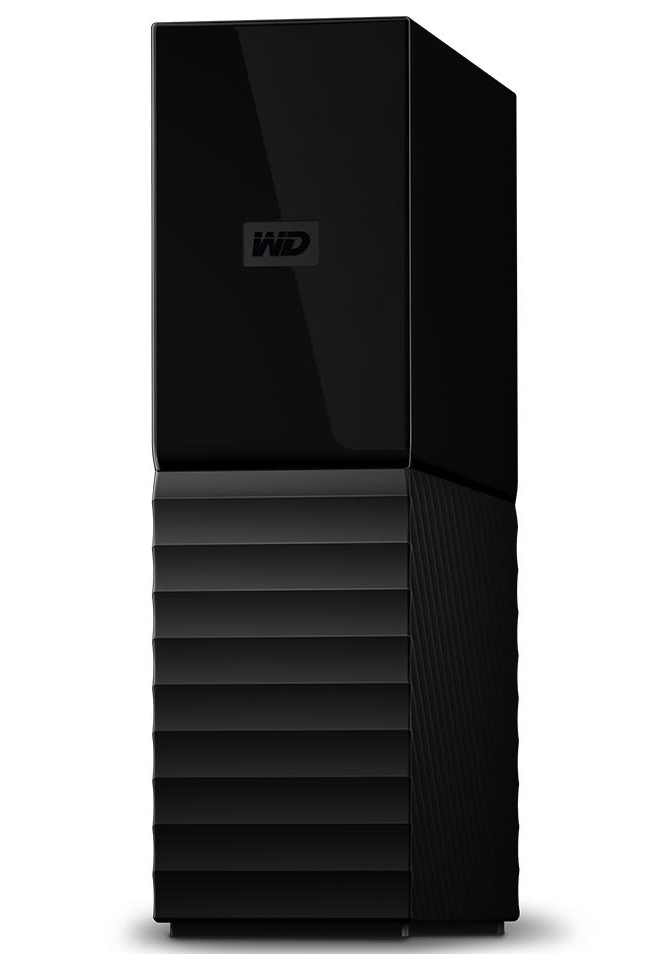 Need a place to store and back up essentially everything on your computer? We all do. Around 35.5 million Americans move every year, and it's high time we ditch dragging hard copies around and opt for something much more sustainable and portable. You'll need the MyBook hard drive, which is equipped to hold up to 10TB of documents, music, photos, and video. You can easily transfer data from your PC or Apple computer — and protect it with a password to ensure all of your information is safe.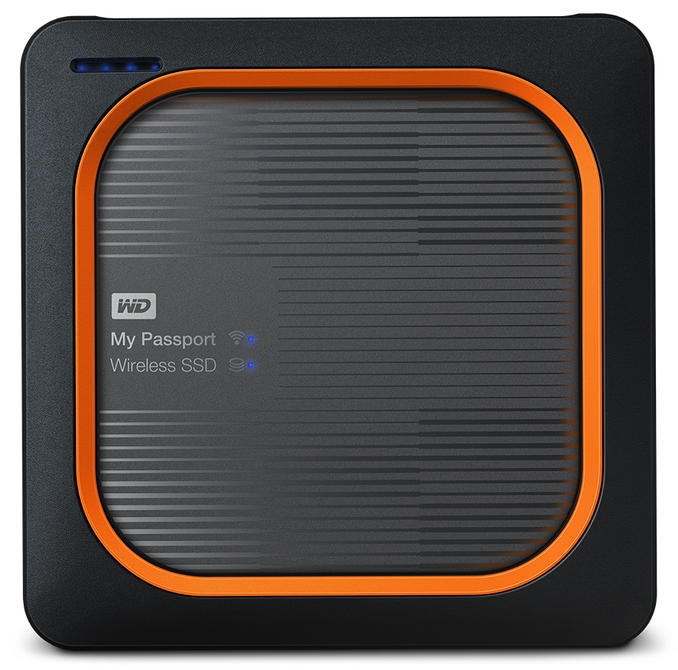 And then there are devices that will ensure that data access and transfer are as fast as lightning. My Passport Wireless SSD allows for portable storage, encryption, and speedy data transfers, all housed in a shock-resistant and sleek design free from wires. There's also the Western Digital Black 3D NVMe SSD, which is ideal for those who regularly immerse themselves in gaming environments. This device allows users to instantly access, use, and capture high-res video, audio, and other content, making it easy for gaming fans to further improve their experiences.
Whether you need a high-quality backup storage option for your work computer or you're after something a bit more specialized, these Western Digital storage and transfer devices will ensure you won't ever deal with data loss or slow transfer speeds. In other words, they'll make your technology work even better than before and alleviate frustration. Those who experience data loss on their RAID systems may want to use data recovery for NetApp and similar services in order to restore the data to its former state.
Helix DNA Discovery Kit
You may know all of your important documents inside and out, but what about yourself? DNA testing has been around for a while, but it wasn't until more recently that it was possible for the masses to access this kind of information. And with more people discovering where their ancestors were truly from or what kinds of secrets might be in their family trees, it's no wonder you'd want to get in on the action, too.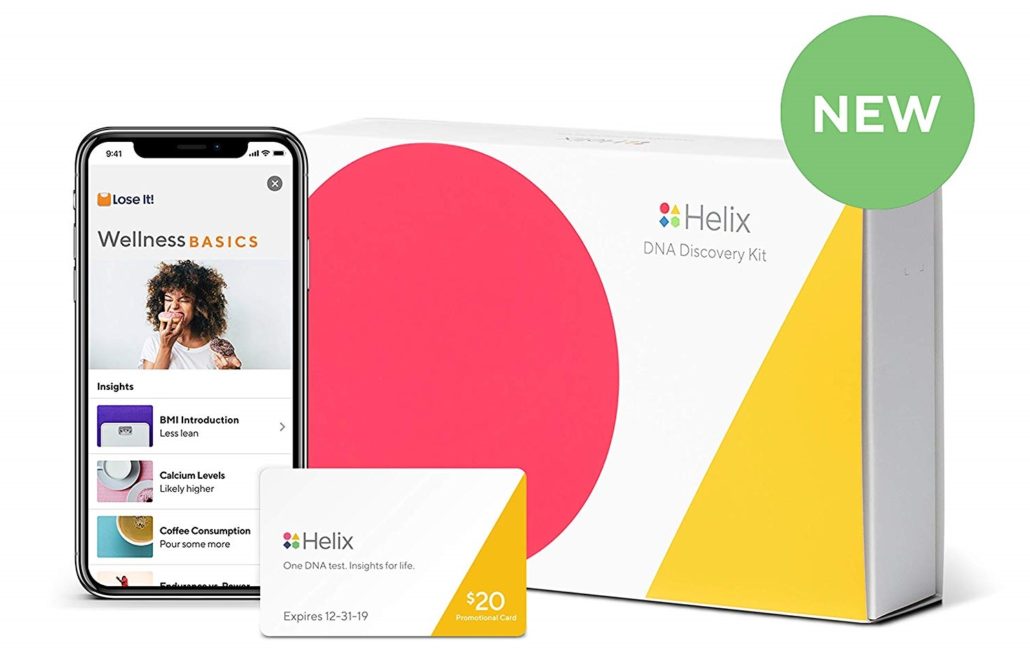 Enter: Helix's DNA Discovery Kit. While there are other DNA testing kits on the market, Helix's is unique due to its focus on both ancestry and wellness — and its affordable price point. The kit is billed as a user-friendly way to obtain and explore DNA insights. What's more, Helix's CAP-accredited lab and proprietary sequencing allegedly unlock 100 times more data than other comparable consumer tests available.
After samples are sequenced, consumers gain access to two different areas of information. The Ancestry Basics embedded app offers introductory insights into genetic ancestry, such as the region in which your ancestors lived and how inherited genes might impact your life (e.g., how your predecessors adapted to the altitude, diseases, new diets, climate changes, etc.). The Wellness Basics app, which was developed by Helix Partner Lose It!, offers information pertaining to how fitness, lifestyle, and nutrition can come into play with your genetics. You'll gain data surrounding your BMI, calcium levels, caffeine consumption, and more. Helix also includes a gift card that can be used towards their other DNA products.
If you've ever been curious about DNA testing or gaining insight into how your genetic makeup might impact your quality of life, Helix's DNA Discovery Kit can be a great place to start. DNA testing can be done for a multitude of things, to finding out specifics on your genetics and what it can tell you about your health, or even use it for paternity testing, or testing of siblings and other family members. For specific reasons, you may want to have done DNA testing Everett WA, if you live there, otherwise, you can research your local area for ones closer.
Ventev Mobile Wireless Charging
DNA testing kits can be an excellent way to connect with your past (and even with those you've never met). But we also rely on technology to interact with people we see all the time and know well. Most of us use our phones and other mobile devices on a near constant basis, often for this purpose. After all, traffic from wireless and mobile devices will account for more than 63% of all internet traffic by 2021.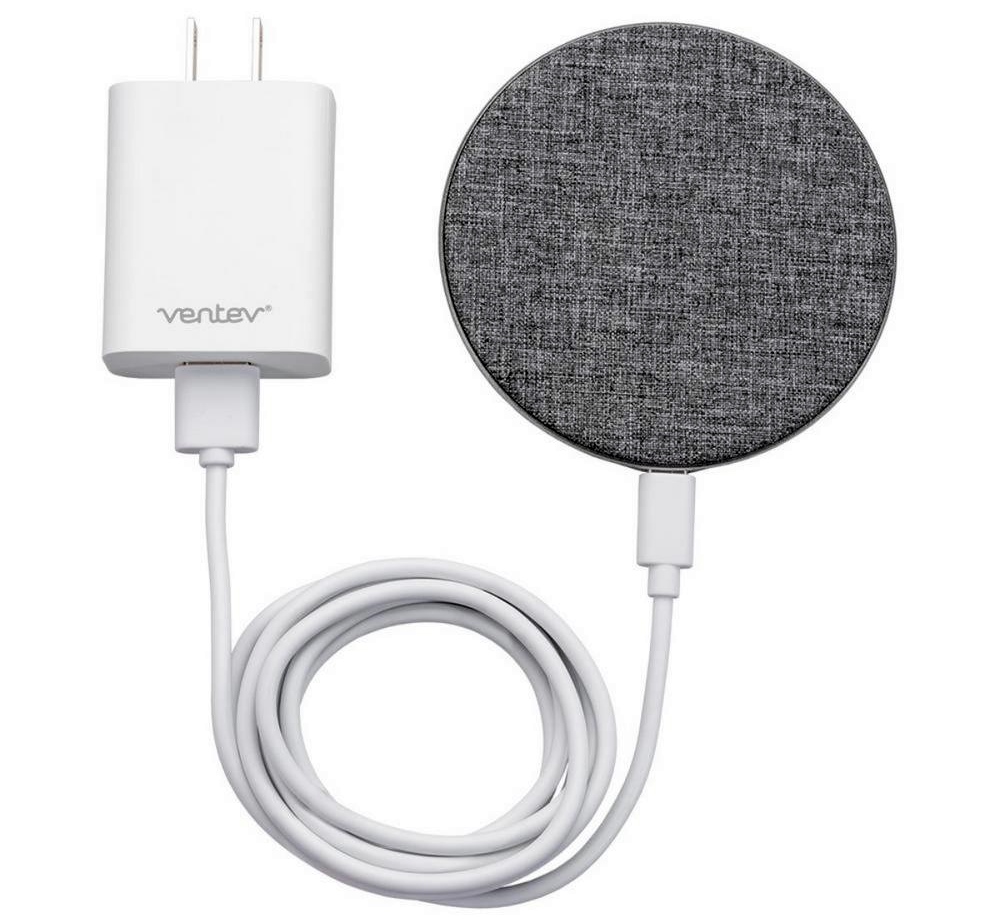 If you use these devices regularly, you know how devastating it is to deal with a quickly draining battery. In fact, most people suffer from anxiety when they discover their phone is about to die and have no way to recharge. Fortunately, there are convenient solutions on the horizon — and you won't have to deal with annoying cables anymore. We're into Ventev Mobile's wireless charging options for the home, office, and vehicle. These new charging tech gadgets definitely make boosting your battery a lot more convenient (and stylish!) than ever before.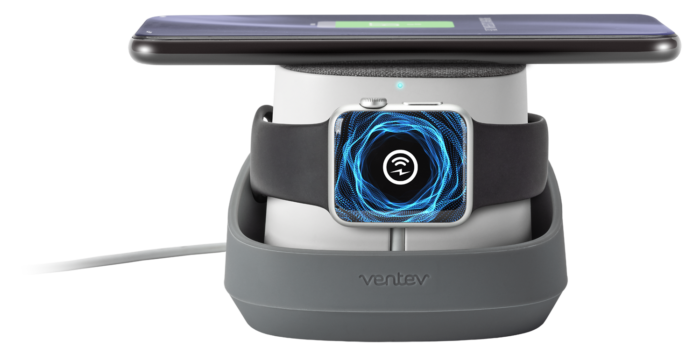 Ventev revealed its range of new tech gadgets — which includes a wireless watchdock duo (a charger that can handle a smartphone and an Apple Watch all at once!) — at CES 2019 this past January. There's also a wireless chargepad duo, which can power up to two phones simultaneously, and a wireless car kit to allow for secure docking and unobtrusive mounting. With Ventev's wallports and dashports, consumers can charge their devices for a mere five minutes and gain a staggering five hours of battery life.
If you've ever realized your phone battery is running low right when you need to leave the house, these impressive wireless charging products can quickly refresh your battery with ease. You won't ever have to be late to an event due to charging or worry about a dead battery again.
Drinkfinity Personalized Beverage Pods
When your phone needs to recharge, you can simply plug it in or use a wireless charging station to give it some juice. But even your body needs to recharge, you should be reaching for something hydrating.
That said, many of the options out there aren't ideal. Plastic water bottles are bad for the planet and often contain chemicals that are harmful to humans. But remembering to refill our reusable water bottles don't always work out the way we hope. If we forget to fill up, we're out of luck. Or we were until Drinkfinity came along.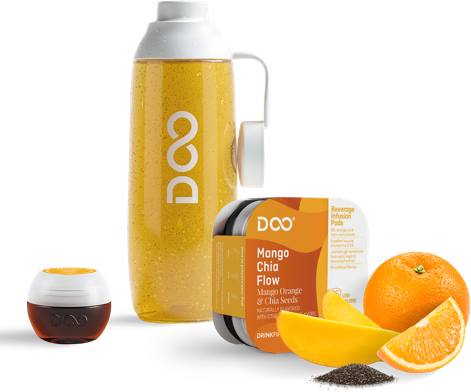 Drinkfinity allows for easy and personalized hydration in portable pods. By simply peeling, popping, and shaking the pods to combine the dry and liquid ingredients inside with water, these flavored beverage blends are just the thing you need to power through the day. Americans drink an average of 1.64 cups of coffee per day, but now there's something better for you and for the earth. With pods containing green coffee extract, essential vitamins, electrolytes, botanicals, and delectable flavors like coconut water, acai, pomegranate, ginger, and watermelon, you'll fuel your body with what it needs and craves.
Even better, the pods are reusable, contain 65% less plastic than 20-ounce beverage bottles, and are BPA-free, meaning that you'll be more sustainable and healthy as a result. What's more, every Drinkfinity purchase supports Water.org to provide safe water in developing countries. So if you're seeking a way to help yourself, others, and the earth, switching to Drinkfinity pods in lieu of water bottles, coffee runs, and energy drinks can act as a fantastic introduction.
The beauty of technology is that it's evolving all the time — and that these new tech gadgets and innovations stand to make our lives easier and more enjoyable. Regardless of whether you're stuck in an office or are always on the go, there's bound to be a new invention that'll help make your day a bit brighter.
Would these new tech gadgets and innovations help make your life easier?