There's an inspirational quote that's been around for years that pops up on Instagram every few weeks, "Don't Let Anyone Dull Your Sparkle".  This quote is the first thing we thought about when we were first introduced to the latest beauty, the Lit Cosmetics Glitter Camo. A single-step, aloe-based glitter product designed to highlight show-stopping facial looks that's also a stunning body glitter. We couldn't help but think, there's no one that can stop the amazing sparkle we'll be rocking with this must-have beauty product on.


The Lit Cosmetics Glitter Camo launched in three shades:
Commander in Glitter – a multi-sized holographic silver with a blue silica base
Sergeant Sparkle – a multi-sized rainbow shimmer with a pink silica base
Major Gold – a multi-sized gold glitter with a silica base
Not only does the Glitter Camo look great on your skin, but it's also great for your skin as well. The multipurpose, water-based glitter is vegan, gluten-free, hypoallergenic, and free from parabens, alcohol, and propylene glycol. You'll love it because it's comfortable to wear, dries completely, doesn't flake, is longlasting, and easy to apply and remove.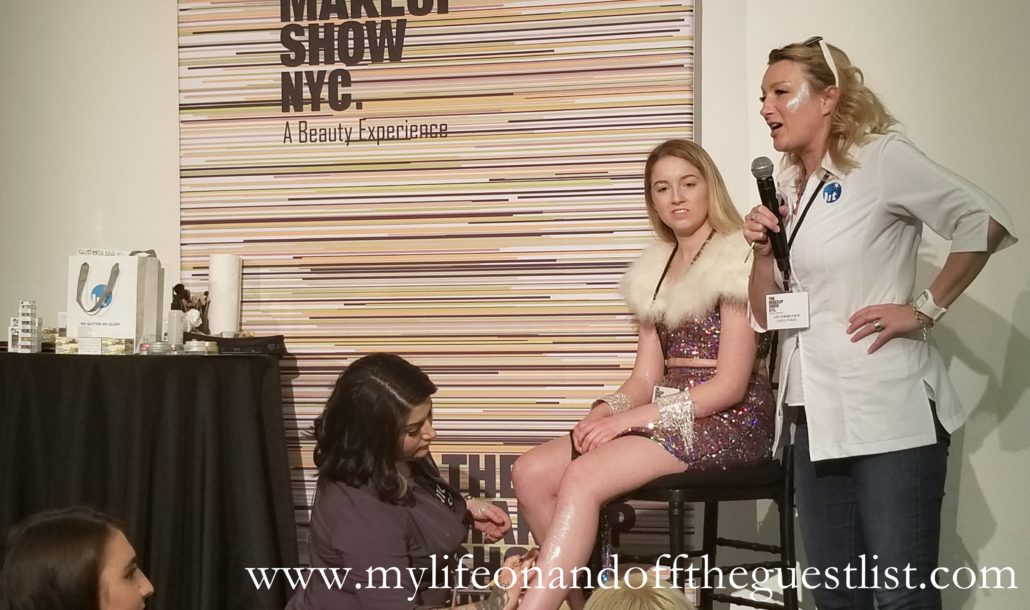 While at The Makeup Show NYC, we attended Lit Cosmetics' Glitterology 101 (the science of glitter) seminar. Hosted by Makeup Artist Amber Blanchard with Founder Jodie Perks, they shared everything you wanted to know about glitter. While there, we picked up a jar of the Lit Cosmetics Glitter Camo in Sergeant Sparkle. We've been waiting for the perfect time to rock it (check out on our Lit Cosmetics post on our @guestlistblog insta page)……we're excited.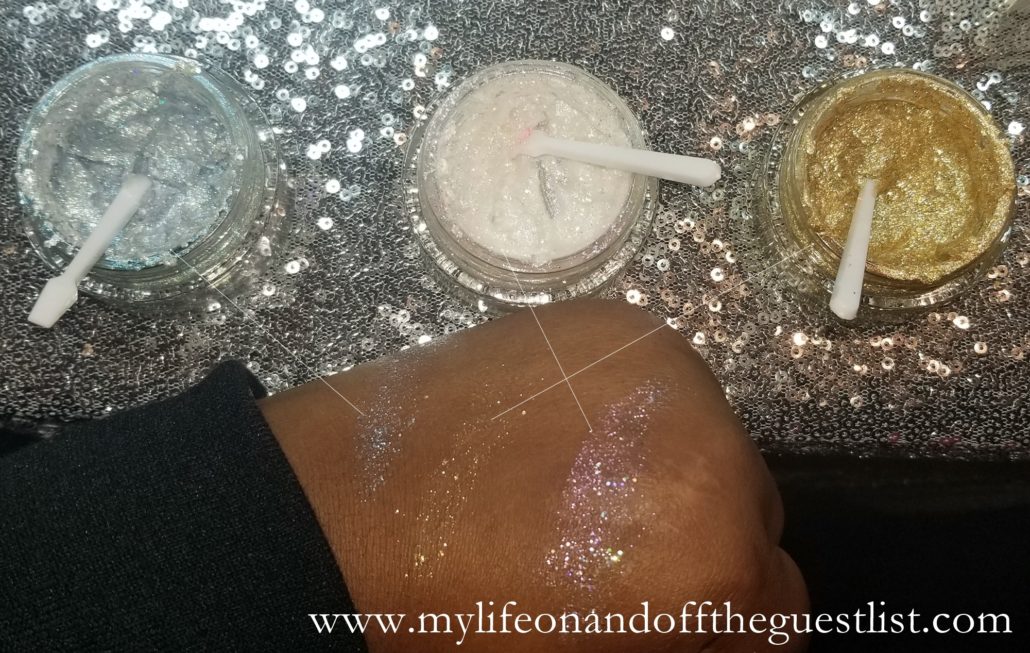 Founded in 2002 by Jodie Perks, Lit Cosmetics is a trusted brand; their products are available in top retailers like Sephora, Bloomingdales, and Beautylish.  Lit products are used by Cirque du Soleil and some of the world's top makeup artists and celebrities. These include Derrick Rutledge on Oprah Winfrey, Elizabeth Moss, Sarah Nicole Tanner on Lady Gaga, Vittoriio Masecchai on Ke$ha, and Drag Race's Trixie Mattel.