While many young people think of gardening as an activity for their grandparents, more Millennials than ever have started picking up their spades and shovels. With 18 to 34-year-olds making up 29% of all gardening households, a generational shift in gardening interest is spurring change in the industry. Today we're seeing more millennial gardeners. And although they may not all be experts in the field and need some help from florida lawn care companies to get the basics covered, it's now becoming more popular for this age group more than ever!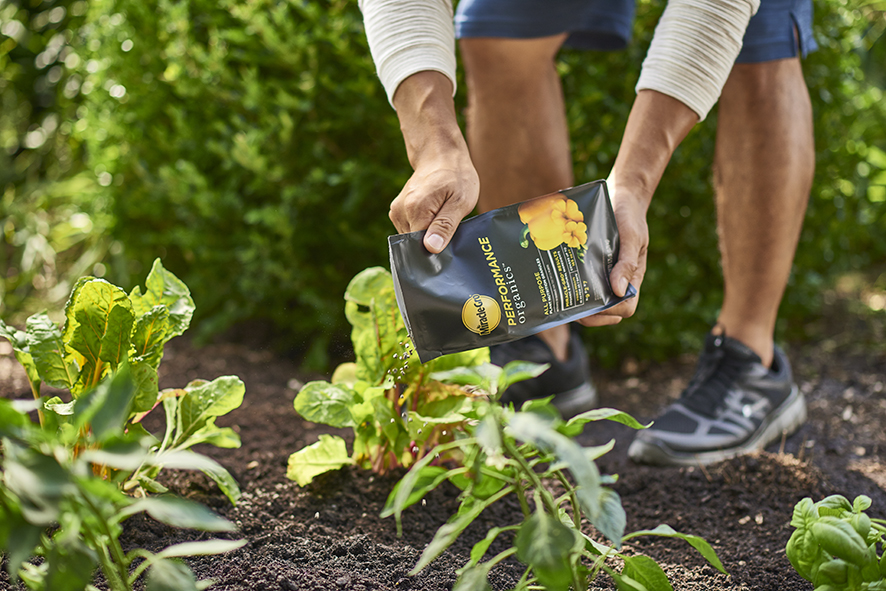 Gardening and growing plants is not for everyone, but there are many reasons why somebody may want to invest in seeds in order to grow their own plants. They may want to grow a plant such as cannabis, for example, which has been found to have a number of health benefits that people could use if they were to grow the plant themselves. You can find seeds of this nature online at sites such as https://seedbankreviews.com.au/, so if you are interested in this sort of thing, you may want to invest in some seeds and learn how to grow your own plants.
Historically, we haven't been swift to couple technology and gardening, but that's gradually changing. This is especially true with younger interests, smaller living spaces, and the need for increasingly creative ways to grow our greens. While we already know that starting a garden indoors is the best way to get your greens to grow, companies like Apple and Miracle-Gro are taking it to the next level.
Miracle-Gro is known in the gardening community for its luxurious soils and quality plants. But this company hopes to appeal to the younger masses through its seedling partnership with Apple. It only makes sense that the tech guru would want to partner with the budding Miracle-Gro whose revenue has increased by 35%. The companies have officially revealed their new product, the free-standing, stackable Miracle-Gro Twelve Indoor Growing System.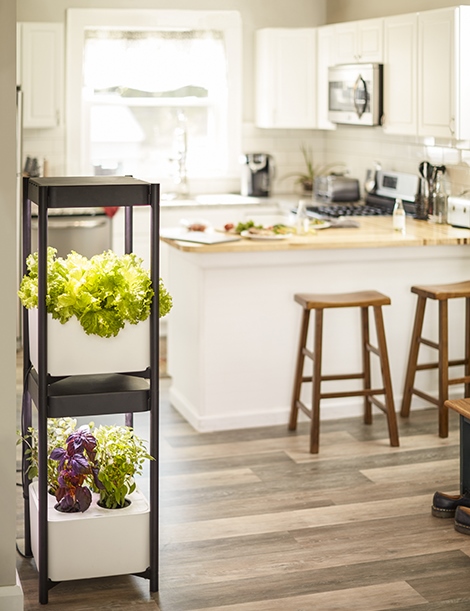 The assembly mimics that of an end-table, but the Miracle-Gro Twelve Indoor Growing System does so much more than provide a flat surface for your television remote.
Named for its ability to grow plants every month out of the year, the Twelve is technically a form of an automatic indoor grower. It's equipped with UV lights and contains spots for four seeds in a sleek water reservoir. One stackable unit is only 28 inches tall with a base measuring 16.5 inches by 16.5 inches, making it perfect for a busy family or an apartment dweller.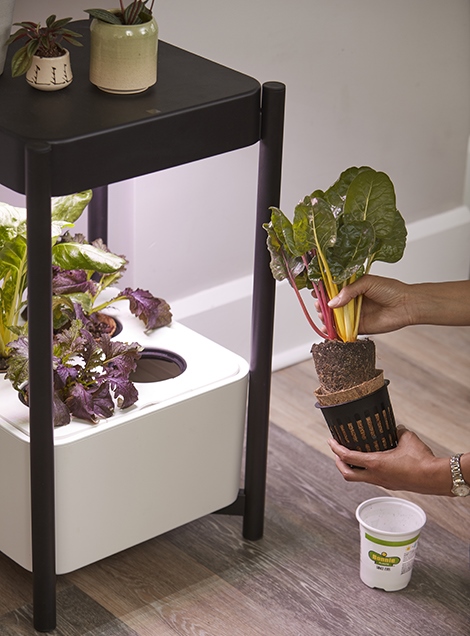 All you need to do is assemble the structure, plant the seeds, and add nutrients into two gallons of water. From there, hydroponic technology aids in the development of your seeds through timed sprays and a grow light. If you're looking to create a setup for aiding the growth of your seeds, technology like cob led lights may be good places to begin building such a rig.
The best part? Miracle-Gro has partnered with Apple so you can monitor your plant's development right through your iPhone. According to Apple Insider, the entire unit can be controlled right through a mobile app. You can use it to set the growing schedule, change the lighting mode to one of three settings, and address the water level when it dips too low. The app is able to achieve high levels of precision thanks to Bluetooth technology, though the 12 is meant to work for people on-the-go. It's estimated that 96% of organizations have begun using cloud technology to help their operations.
The app can even offer advice for plant owners and millennial gardeners who are just starting out. Since this product is meant to appeal to new gardeners, in particular, this cannot make it easier to start your garden at home.
But even if you cannot afford a new piece of tech like this, there are still plenty of ways to get your green thumb into gardening. Stackable units are nothing new and using this vertical strategy in your home can ascertain that your plants survive cold winters and arid summers. You will just have to invest in energy efficient windows, which can lower your bills by up to 15%, to ensure you maintain a consistent climate for your plants. As long as you have six to 12 inches of soil depth for proper root growth, you can start building a garden anywhere.
You can also try using a range of organic soils to test how certain nutrients affect different plants. But that doesn't mean you can't take your love for gardening outside. For those who have space, applying a slurry to your garden can promote seed germination and turf development. You should also try relying on advice-offering apps like the Miracle-Gro Twelve app for more information on gardening and horticulture.
Here are some of the most popular apps sprouting millennial gardeners that you can use this year:
Florish
Horticure
Plant Optimizer
Happy Plant
Planta
And more!
As gardening becomes even more accessible to a wider range of people, there's no reason you shouldn't start letting your dreams begin to bud.