Completely captivating our fashion senses is Yanina's new Spring/Summer 2020 couture collection. This new collection marks a new chapter in the history of Yanina, celebrating 25 years of dressing women around the world, and presenting 13 couture collections during Haute Couture week in Paris. The stunning Yanina SS20 Couture show is an ode to freedom and boldness; it magnifies the female body with chic and timeless pieces. Journey with us as we get better acquainted with the luxurious collection.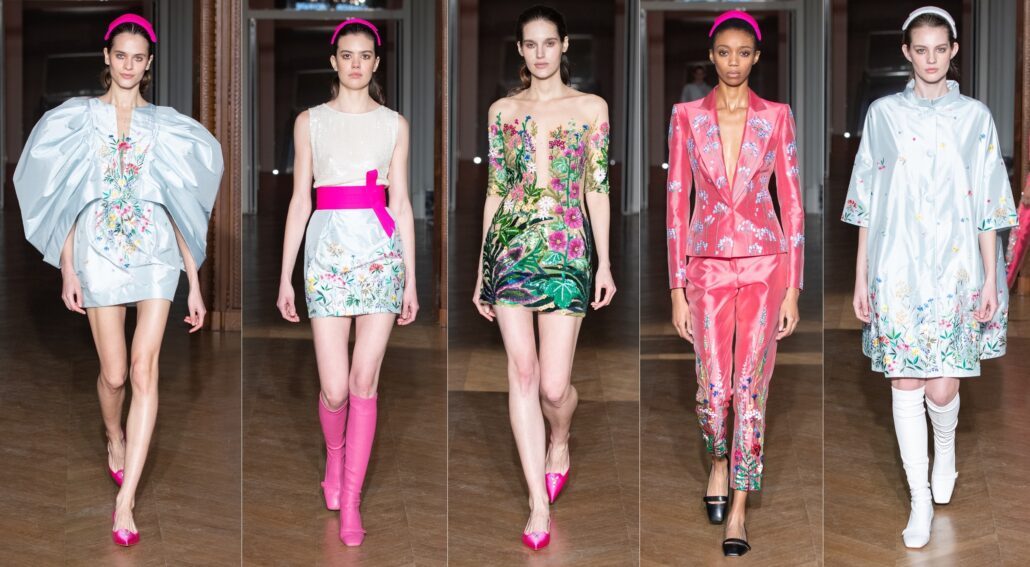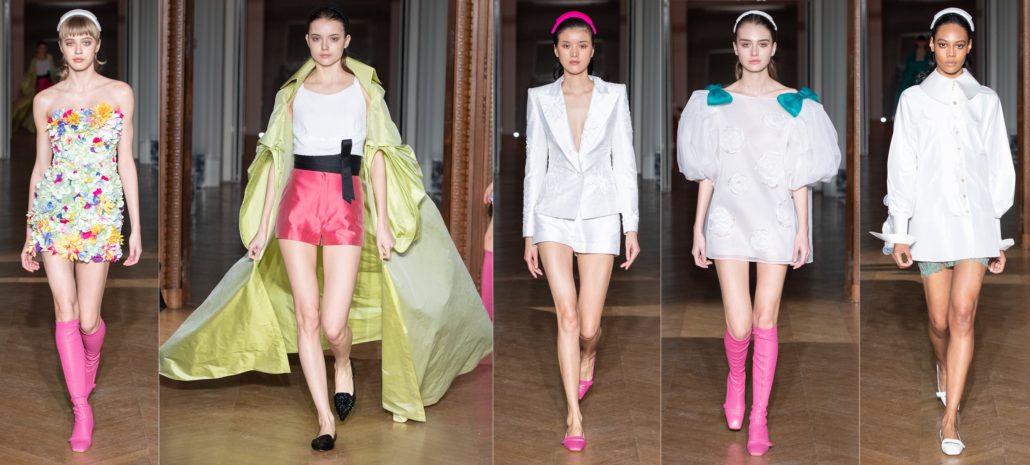 Stepping aside from her usual noble and discreet black and white style, designer Yulia Yanina reveals the additional facets of her work with colors and flowers in her in SS2020 couture collection. The collection is inspired by the legendary beauties of the sixties; Audrey Hepburn, Catherine Deneuve, Jacqueline Kennedy, and Lee Radziwill, all of whom created the most memorable images of their generation.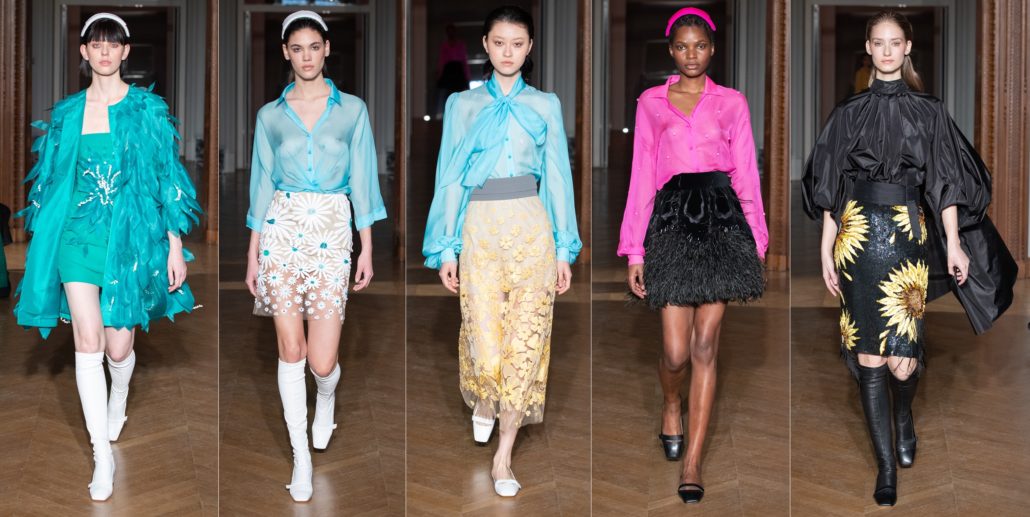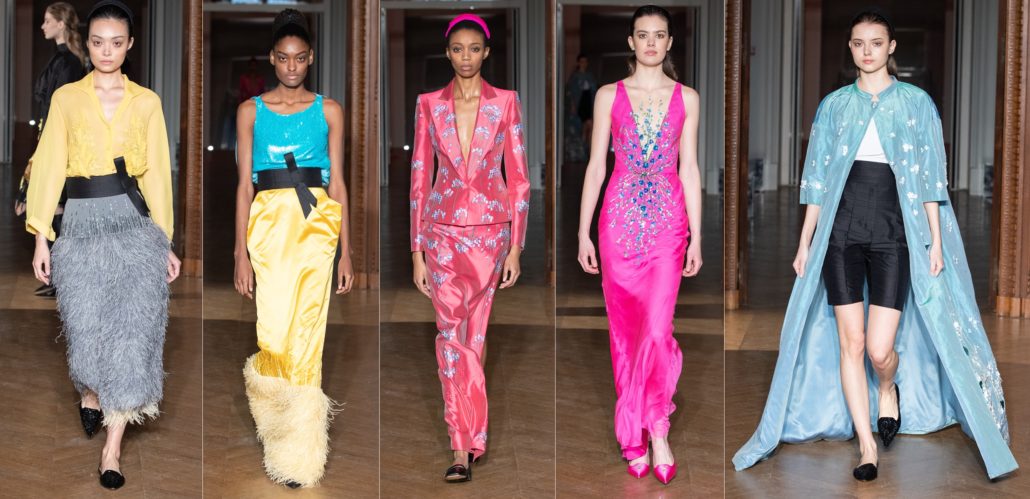 The Yanina SS20 Couture show is bursting with color, nude illusions, exquisite embroidery, and fringe. The very elegant and edgy jumpsuits will remind of such legends as Cher and Jane Fonda; striking mini skirts evoke the iconic style of Jean Shrimpton and Twiggy.

While bold color is prominent, classic black and white looks (many with pops of color added) make this collection and fashion lover's dream. Favorite looks from the Yanina SS20 Couture show include black dresses with the signature embroidery of filigree work, the nude illusion garden looks, and of course every look prominently in bold hues. Be still our hearts for that standout fuchsia Dusker with 3/4 sleeves and embroidered detail. We want that in our closet. The Yanina SS20 finale look was also a showstopper. The starry gown is what we imagine the midnight sky would look like if the stars were somehow visible during the day.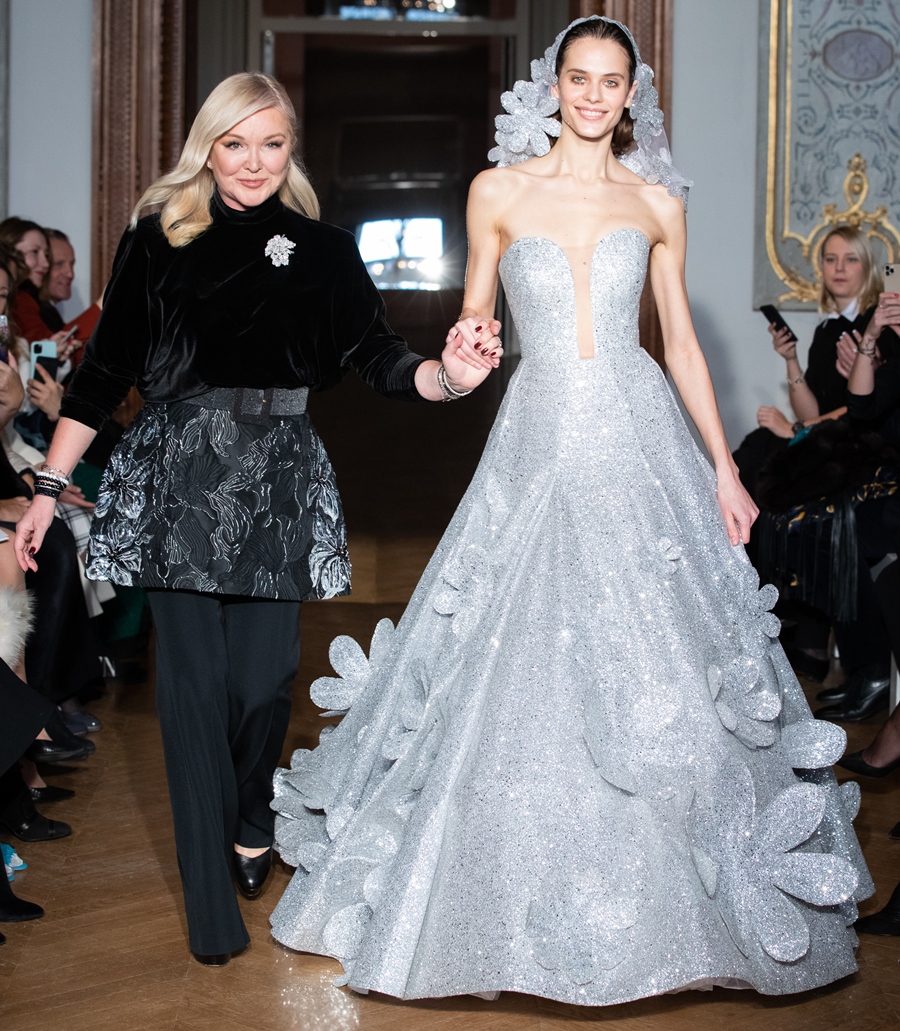 What are your thoughts on the Yanina SS20 Couture show? Did the sixties inspiration speak to your soul as it did ours? We'd love to hear your thoughts and opinions on this beautiful collection.