This gift set isWhen it comes to gift-giving on Valentine's Day, it's always best to give something personal. Nothing is more personal than the gift of fragrance, plus it's a no-fail option Valentine's Day gifts. For those special women in your life, we present the following must-have fragrances; these fragrances are sure to excite, and they come with bonuses. We're sharing the best fragrance gift sets to give the love of your life or your best friend.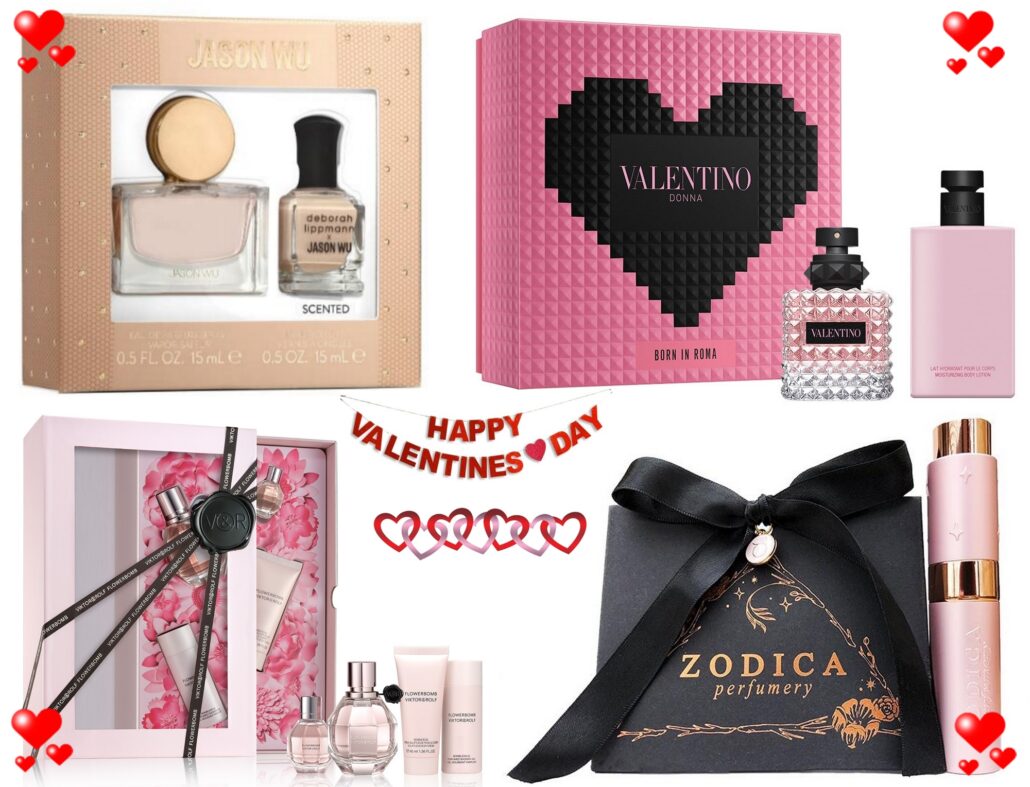 This year, Viktor&Rolf and Valentino are making gifting fragrance even easier with their adorable Valentine's Day sets featuring their iconic fragrances Flowerbomb, and Donna Born in Roma. Both of these Valentine's Day gifts will ensure your special someone feels extra loved this year. Zodica captures the true essence of your loved one based on their zodiac traits and turns it into a fragrance as unique as they are, and the power of Jason Wu and Deborah Lippmann combine to bring you the ultimate gift set.
Viktor&Rolf Flowerbomb Valentine's Day Box, $125.00 – this beautiful gift set contains a 50ml EDP, 50ml Shower Gel, a 40ml Body Cream, and a Flowerbomb Mini EDP.
Valentino Donna Born in Roma Valentine's Day Set, $148.00 – this striking gift set contains a 100ml EDP and 30ml Body Cream. The fragrance is born in a trio of the world's best-selected jasmine flower varieties, blended with vanilla bourbon. It's also infused with the cool kick of a woody, animalistic overdose in an irreverent twist.
Zodica Perfumery 8ml Gift Set Twist & Spritz, $40.00 – this travel-size, handcrafted perfume is designed based on the zodiac signs and comes in an unbreakable container. They are all cruelty-free, vegan and gluten-free. Our Scorpio fragrance features the following notes.: Oakmoss, Patchouli, Dark Musk, Apricot, Black Plum, Tuberose, Rose, Sandalwood, and Cedarwood. Made with Certified Organic Alcohol Derived from Grapes
Jason Wu x Deborah Lippmann Perfume & Polish Giftset, $25.00 – this Limited Edition collaboration is perfect for the beauty lover. This gift set is beautifully crafted from the inside out. The Eau de Parfum is constructed around one of perfumery's most prized ingredients: the rare jasmine. Enhanced by an extravagant floral bouquet and sensual woods, the fragrance reflects Jason's uncompromising passion and attention to detail.
Like we said, giving a fragrance gift set as Valentine's Day gifts is no-fail. They are sure to love it!! Wouldn't you love to receive one of these gift sets this V-Day?