When it comes to describing mayonnaise, the words exciting, innovative, or even flavorful have never been used…..until now. Say hello to a new, exciting and flavorful new mayonnaise, Better Body Avocado Oil Mayo. It's everything you love about the taste of avocado for a creamier, more flavorful mayo spread. June is Avocado Month, and what better time than now to celebrate enjoying better sandwiches, potato salads, and the freshest, tastiest sauces and dressings thanks to this superfood.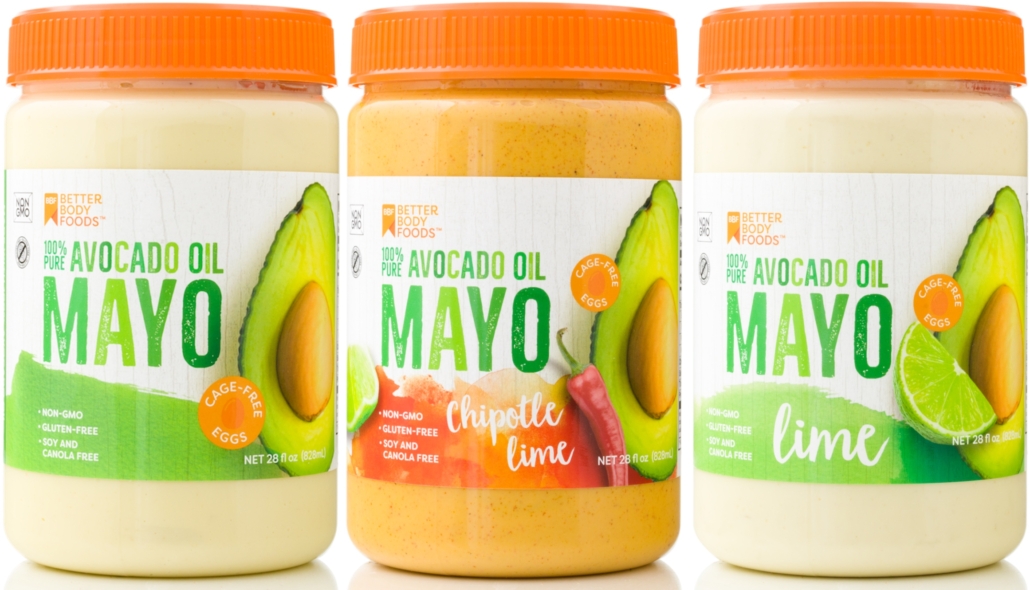 Better Body Avocado Oil Mayo is available in three flavor varieties, the original Avocado Oil Mayo, Avocado Oil Mayo With Chipotle and Lime, and Avocado Oil Mayo With Lime. All three varieties are Non-GMO, Keto friendly, gluten-free, and Soy and Canola free. We are happy to share some great recipes to show how these Better Body Avocado Oil Mayo varieties can make your favorite meals even more flavorful.
Avocado Mayo Dill Dip

½ cup Sour Cream
½ cup BBF Avocado Mayo
1 Tablespoon dried dill weed
1 Tablespoon dried parsley
½ teaspoon celery salt
Combine all ingredients into a bowl and stir until combined. Refrigerate dip for at least one hour. Serve and enjoy with your favorite vegetables.
Elote – Mexican Street Corn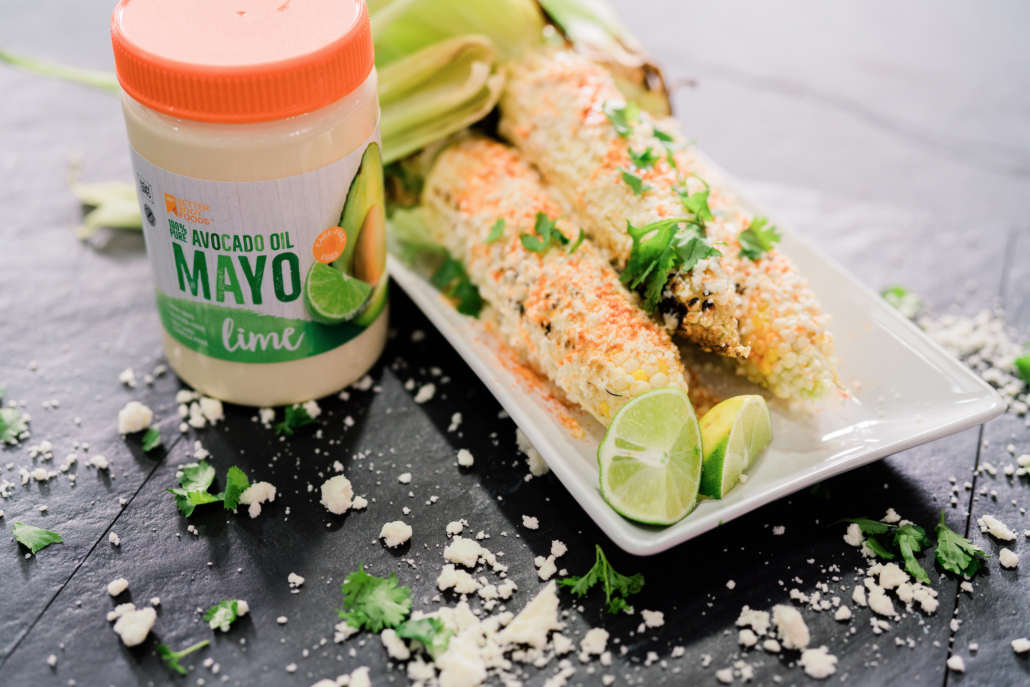 4 ears of corn
8 Tablespoons BBF Avocado Mayo Lime
⅓ cup cotija cheese (feta or fine grate parmesan work as well)
2 limes
Chili powder
Grill or boil your ears of corn. Once corn is cooked, spread a bit of mayo all over each ear of corn, about 2 tablespoons each. Scoop the cotija cheese generously on the corn, making sure it covers all sides. Sprinkle with a little bit of the chili powder and lime juice. Serve.
Sweet Potato Salad

Salad
4 medium-sized sweet potatoes – Peeled and chopped
1 large red onion- chopped
3-4 Tablespoons of BBF Avocado oil
Salt and pepper
1 can Black beans- Drained and rinsed
1 yellow bell pepper- chopped
1 orange bell pepper- chopped
1 cup fresh cilantro- chopped
Dressing
1-2 fresh Jalapenos
Juice of 2 limes
1 clove of garlic
2 Tablespoons BBF Avocado Mayo Chipotle lime flavor
⅓ cup BBF Avocado oil
Salt and pepper to taste
Preheat oven to 400 degrees. Place chopped sweet potatoes and onion on a baking sheet, drizzle with oil and season with salt and pepper. Mix around til evenly coated. Cook until sweet potatoes are tender. Place all of the salad ingredients into a large bowl. In a food processor or blender, combine all of the dressing ingredients. Pulse until combined. Drizzle the dressing over the salad and mix around. Serve and enjoy.
Avocado Mayo with Chipotle & Lime BLT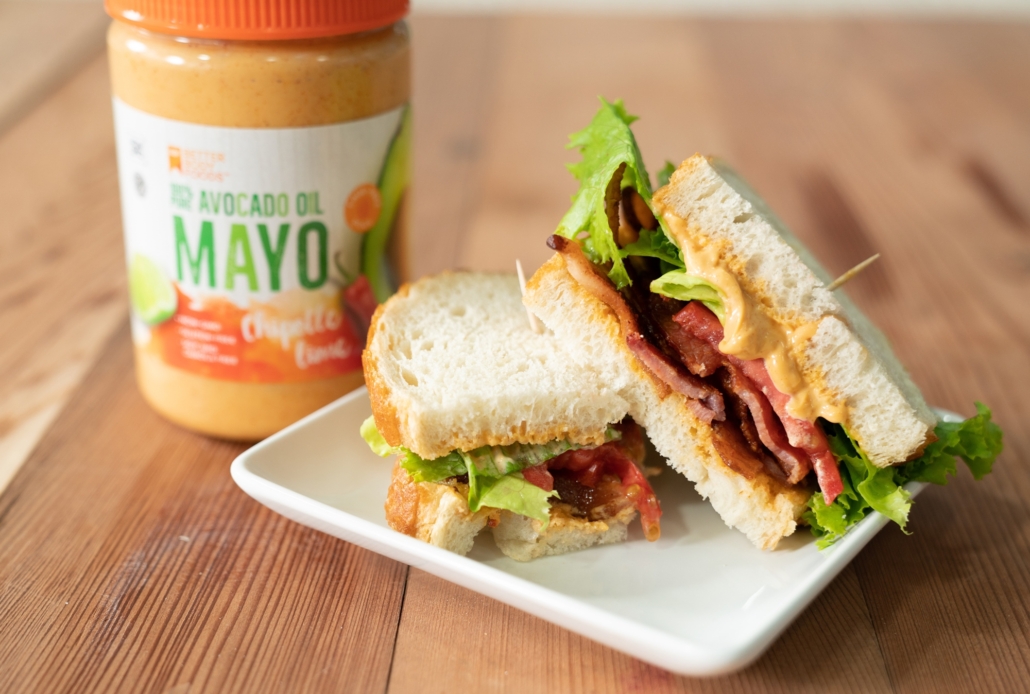 2 slices of bread
4 slices of bacon
2 lettuce leaves, romaine or red leaf
2 slices of tomato
1 Tbsp BBF Avocado Oil Mayo with Chipotle & Lime
Cook the bacon to your desired doneness. (I love mine crispy) place on a paper towel when done cooking to absorb the excess oil. Spread the Chipotle Lime mayo on both slices of bread. Top with tomato slices, lettuce, and bacon.
If you're ready for more delicious meals, get a 28oz jar of any of the Better Body Avocado Oil Mayo flavors for $17.48 each on www.betterbodyfoods.com.